The safety of guests and cast members is the highest priority at Disney World. Disney World has made a number of security enhancements in the past several years with the most recent changes coming in the 2017 holiday season. Disney World is rolling out new policies and procedures at resort hotels. Details below.
Guests will no longer have a "Do Not Disturb" sign to put on their hotel door. Those signs will be replaced with "Room Occupied" sign. The biggest change is that a Disney employee is now required to enter your room at least once a day, even if you choose not to have it cleaned.
If you choose to skip housekeeping service on a given day, the Disney policy states that "the hotel and its staff reserve the right to enter your room for any purposes including, but not limited to, performing maintenance and repairs or checking on the safety and security of guests and property." Disney states that cast members will give reasonable notice prior to entering by knocking and announcing that they will enter.
This change is widely seen as a response to the incident in Las Vegas earlier this year. In that event, the perpetrator prevented hotel staff from entering his room for days while he was setting up an attack on a nearby festival crowd from his hotel room.
Disney said it regularly reviews its policies and procedures to improve the overall guest experience. Currently, the policy changes apply to guests staying at the Contemporary, Polynesian and Grand Floridian resorts. It's expected that Walt Disney World will roll out the new security measures for all hotels in coming weeks.
RELATED ARTICLE: Is it Really Safe to Go to Walt Disney World? – 5 Things to Consider
While personal safety is usually a concern on some level for most people, it rarely bubbles up to the surface when we're at Walt Disney World. After all, it's the Happiest Place on Earth, right? There is a tendency to believe that nothing bad (other than rain) ever happens in this magical place. However, every time violence or a terrorist attack grab the headlines many guests start wondering how safe they really are when they visit the parks. So, in light of what seems to be a never ending stream of disgusting attacks and violence, is it safe to go to Walt Disney World? Obviously, not even Madame Leota can predict the future or make guarantees. But here are 5 things to consider when making a decision about visiting Disney World.
5 – Bad News/Good News
The bad news is, for obvious reasons, Disney World is going to be on the list of attractive targets. Lot's of people in a place that is so closely tied with the American way of life. However, this is good news as well. As such, Walt Disney World will be top of mind for the various government agencies as far as monitoring and protection. In other words, the higher profile the target is, the closer attention everyone pays and the more resources are dedicated to protection.
4 – Disney Security Presence
Disney World has an enormous security apparatus that begins with the bag checkers at the front gate. Since the addition of the metal detectors in late 2015, we've seen much more thorough searches of bags while entering the parks. So much so, that we often hear complaints from guests who are annoyed with the delay. Also, there have been many times where instead of random picking of guests to go through the metal detectors, they have made everyone go through them. (This has happened to us multiple times at Animal Kingdom and Hollywood Studios). We've been picked many times to go through the detectors and have always been happy to comply.
While the bag check and the metal detectors are the most obvious (and in some ways only) things we see, it's barely the tip of the iceberg. Disney World has an extensive network of cameras deployed throughout it's property that is monitored for any type of suspicious activity. There are also many plain clothes security personnel deployed through out the public areas that intentionally blend in to the crowd but are watching and waiting to respond to any threat. In instances where there is any concern it is impressive how quickly security seems to materialize out of nowhere. Disney parks also have an impressive system of barricades in place to protect both on stage and back stage areas. These are the things you see. Undoubtedly, there is far more in place that we don't.
3 – Disney Cooperation with Law Enforcement
In addition to the Disney Security Cast Members, you will almost always see uniformed Sherriff's Officers at the entrances to the parks as well. Disney World has a long history of working with law enforcement agencies to ensure the safety of their guests. The also actively employ both current and former members of law enforcement to provide both uniformed and undercover security services and protection. This of course is what you see. There are many rumors about how deep the relationship between Disney and its extensive use of new technology and the government go. Certainly, much of this speculation is probably far fetched and off the mark. However, what is safe to assume is that given the high profile nature of Disney Parks there is active cooperation between Disney and the various governmental agencies tasked with keeping us safe.
2 – Disney Wrote the Book on this Stuff
Disney literally wrote the book on providing security for large public gathering places such as the theme parks. Interestingly, in the wake of the September 11 attacks the federal and many state governments went to Disney to develop strategies and best practices for providing security for crowded public areas. Disney has always been a leader and innovator in this area and for good reason.
1 – Disney has a Lot to Lose
At the end of the day, what gives me the most comfort in visiting Disney parks is considering, along with points 2-5, is how much Disney has to lose if it doesn't protect the safety of it's guests and employees. Disney is a massive company (#84 in the world according to Forbes) with hundreds of billions of dollars at stake. A terrorist attack at a Disney Park would be devastating for the company and its shareholders. These are smart people who understand what's at risk. I have a lot of confidence in their resources and their will to protect their best interests.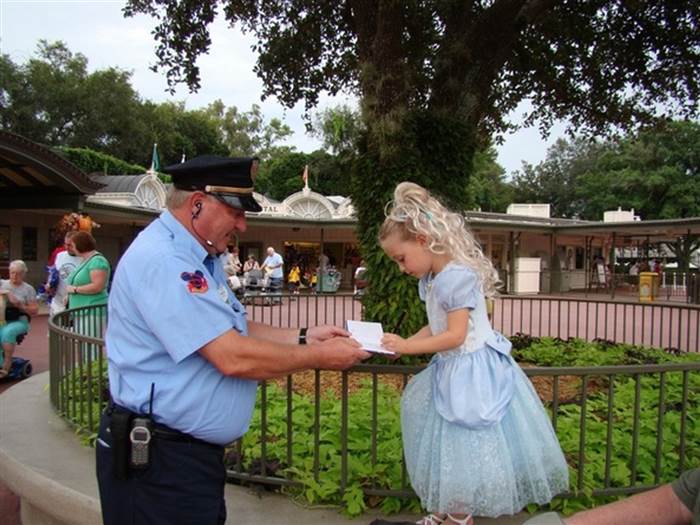 There are many facts about what Disney does to keep us safe that we know. There are many more things they are doing behind the scenes that we don't know about. Bottom line, visiting places like Disney World in the age of global terrorism is a choice that every person must make for themselves. As for our family, we will continue to enjoy the parks, make family memories, and appreciate all the Disney Company and each Cast Member, whether on stage or off, does to make our visits not only enjoyable but as safe as is possibly can be.
For a no obligation, FREE Quote on a Disney vacation package, please contact our travel partner Magical Vacation Planner at 407-442-0227 (407-442-0215 for Spanish). You can also request a FREE quote online by Clicking HERE.