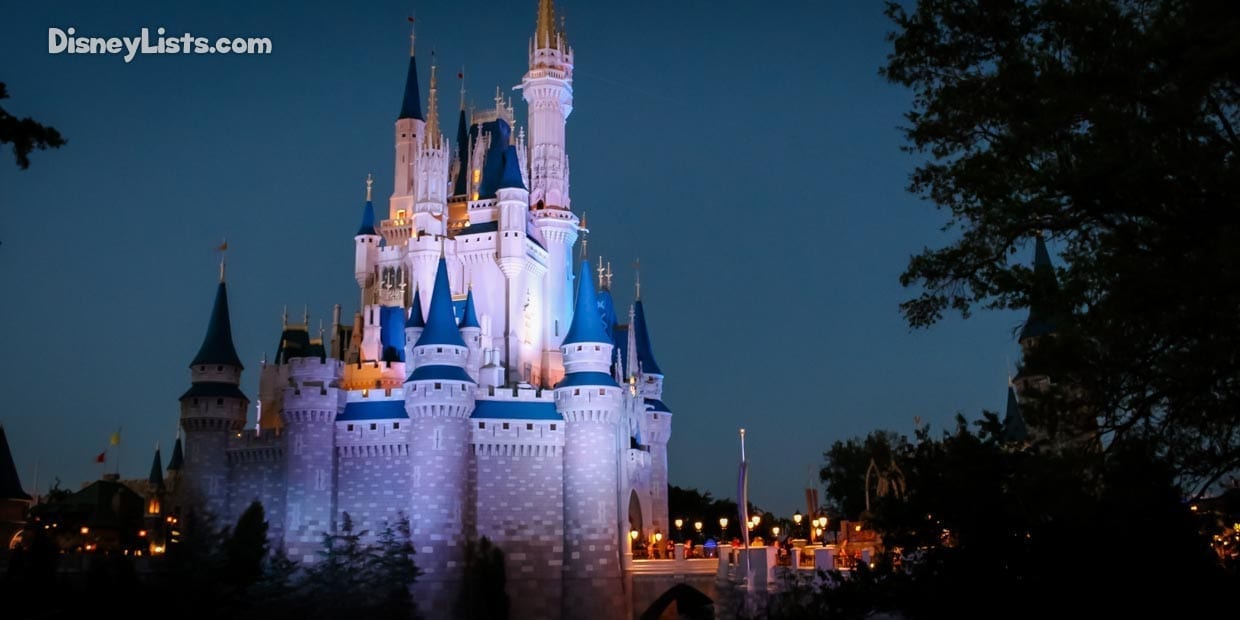 THIS is the year to do something different for Valentine's Day! It's natural to be drawn to the usual movie theater and local restaurant. But, this year… let's remember a Valentine's celebration like no other! Whether it's on February 14th or another day you are planning to celebrate Valentine's Day, it's time to add a little MAGIC to the mix! Head to Walt Disney World with us and dream big with one of these magical ways to celebrate Valentine's Day.
1 – Delight in a Dessert Party
Walt Disney World knows how to have a party… a Dessert Party that is! Two fireworks dessert parties are available at Magic Kingdom. One is the Plaza Garden View while the other is the Tomorrowland Terrace View. Both feature fantastic desserts, but the Tomorrowland Terrace offers seating in the Terrace while the Plaza Garden has guests walk out to the garden to enjoy the nighttime fireworks show, Happily Ever After. Either way, you can't go wrong! Epcot features the Frozen Ever After Sparkling Dessert Party. This party allows guests to watch Epcot Forever with a primo viewing location, indulge in multiple Frozen-themed desserts and cocktails, and be escorted to the front of the line on the popular Frozen Ever After attraction. Lastly, Hollywood Studios has a Star Wars Galactic Dessert Party. Your epic desserts, galactic cocktails, and VIP viewing location for Star Wars: Galactic Spectacular awaits!
2 – Dinner and Fireworks at California Grill or Narcoossee's
A beautiful way to celebrate Valentine's Day with your loved one is to dine at California Grill at Disney's Contemporary Resort or Narcoosee's at Disney's Grand Floridian Resort. These two fine dining restaurants rise above all other Resort restaurants for their supreme cuisine and outstanding views of the beloved Magic Kingdom. Do your best to make a dinner reservation an hour or so before Magic Kingdom's fireworks display, Happily Ever After. If timed right, you'll have a chance to dine on your delicious meal, sip your wine, and watch the fireworks in the distance. This experience is the absolute perfect setting for a Valentine's celebration!
3 – Double the Entertainment at Disney Springs
Looking for that "not-so-typical" date night idea for Valentine's Day? While the food, drinks, and shopping are outstanding at Disney Springs, don't short change the entertainment! Aerophile (formerly known as Characters in Flight) is an unforgettable balloon ride above Disney Springs. No worries, however, as your balloon is tethered so you won't float off to Neverland. Soar 400-feet into the air and take in 360-degree views of Walt Disney World property. Once you get your feet safely back on the ground, head over to The VOID to experience virtual reality like no other! Within The VOID, step foot into a galaxy far, far away with Star Wars: Secrets of the Empire. This double entertainment option at Disney Springs will make this Valentine's Day a memorable one.
4 – Make it a BoardWalk Night
If you're interested in a slow-paced, quiet evening with your sweetheart, you can't go wrong with a visit to the BoardWalk. The quarter-mile stroll can feel short if you don't stop and take advantage of the entertainment and great eats available on the Coney Island-themed BoardWalk. Have a romantic dinner for two at Trattoria al Forno. Follow the meal up with cocktails at AbracadaBar. Stop to watch the street performers. Play a few midway carnival-style games. Enjoy a delicious ice cream cone from Ample Hills Creamery. Then dance the night away at the Atlantic Dance Hall! This quarter-mile stretch is full of romance.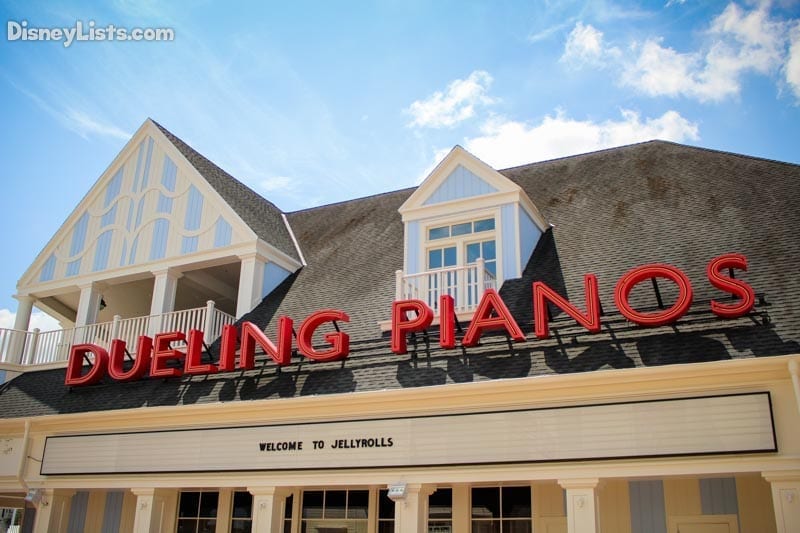 5 – Magic Kingdom Classics
This is Walt Disney World after all! Let your hair down, slap on your favorite Mickey ears, and get ready to feel like a kid again with your honey at your side. We can't even begin to explain how hard we laughed one date night when we squeezed into the Astro Orbiter rocket and thought for sure we were going to break that thing! Have you ever put your arms up and looked at the sky while on Dumbo? Or how about sneaking a quick kiss while hanging out with the 999 ghosts in your Haunted Mansion doom buggy? Whatever your favorites are, here's a chance to just enjoy the classics as you'd imagine Mickey and Minnie would!
6 – Explore The Edison
The Edison is a newer restaurant at Disney Springs and is a popular dining spot. The meals and drinks here are fantastic, unique, and provide a great variety of selection. One of the coolest things about The Edison, however, is their entertainment featuring a "Roaring 20's" theme. Plus, The Edison is offering a special Valentine's Day menu for the occasion! After your meal and drinks at The Edison, take the short stroll to Enzo's Hideaway Tunnel Bar to keep the drinks and entertainment flowing.
7 – Miniature Golf Anyone?
Our first date was miniature golf, so we are slightly biased on this one! We will say however, it's a perfect way to go back to the basics and really spend time together. If you have a competitive side like us, you'll find yourself flirting about who's going to win and challenging each other on each hole. Walt Disney World has two miniature golf options – Fantasia Gardens and Winter Summerland. Each of these locations has two different courses, so you can extend your Valentine's fun if interested.
8 – Have an Ohana Twilight Feast
If you're staying at Disney's Polynesian Resort but just can't snag the Ohana reservation you want… we have news for you! If you didn't know, Disney's In-Room Dining at the Polynesian Resort offers an Ohana Twilight Feast on the menu. This is a great way to enjoy all the amazing dishes you'd try at Ohana, right from your Polynesian Resort room! Incredible, right?! So, throw on your pajamas and chow down together with your Ohana Twilight Feast!
9 – A World Showcase Adventure
We dream big about traveling the world, but our budget doesn't always match our dreams! While we pinch pennies for the future, we are thrilled Epcot's World Showcase allows us a glimpse of the world to share together. 11 countries are represented in the 11 different pavilions. Enjoy a Valentine's celebration filled with stunning architecture, fun street performers, a vast array of cuisines, and unique shopping. After you eat, drink, and shop your way around the World Showcase, wrap the night up with the stunning Epcot Forever fireworks display.
10 – Rivers of Light Dining Package
Animal Kingdom may not have fireworks, but they have truly stepped up their nighttime entertainment. If you and your better half are lovers of animals and all things nature, you don't want to miss Rivers of Light. Watch as lights glow over the water and a story unfolds. The waters creens, music, and laser lights are fascinating! Make this experience exceptional with a Rivers of Light Dining Package. The dining package offers reserved VIP seating, plus you'll get to dine at either Tiffins or Tusker House before the show. We vote Tiffins if you are looking for a more Valentine's celebration feel!
11 – Spa Treatments for Two
Want to treat your honey (and yourself) to some extra TLC? Look no further than Senses Spa. Disney's Grand Floridan Resort and Disney's Saratoga Springs Resort both have Senses Spa onsite. If staying at these resorts, you can even get an in-room couples massage. Thankfully, you don't have to be staying at these resorts to take advantage of the spa treatments. Just make a reservation with Senses Spa in advance for the treatment you'd prefer and simply get ready to relax this Valentine's Day.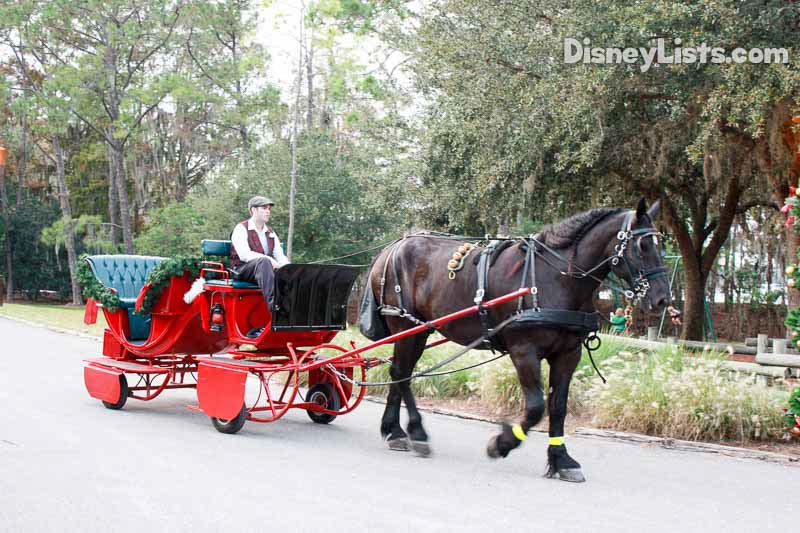 12 – A Romantic Carriage Ride
Remember that cute scene in The Little Mermaid, when Prince Eric and Ariel take a horse-drawn carriage ride? Yes, Ariel takes the reigns and things get a little carried away… but all ends well! Visit Disney's Port Orleans Resort or Disney's Fort Wilderness Resort to make your own memories on a romantic horse-drawn carriage ride. Trotting through these resorts is truly the definition of a romantic Valentine's celebration!
13 – Disney Springs Sweet Tooth Challenge
If you and your loved one have sweet tooth cravings, take the Disney Springs sweet tooth challenge! Ok, so we totally made that challenge up… but it's a thing to us! Disney Springs is a hot spot for all things sweet. Are you ready for this list? Take note of these 10 sweet tooth locations and see if you can conquer the sweet tooth challenge together: Amorette's Patisserie, Erin McKenna's Bakery NYC, Sprinkles, Aristocrepes, Goofy's Candy Company, Ghirardelli Ice Cream & Chocolate Shop, Haagen-Dazs, Vivoli Il Gelato, Disney's Candy Cauldron, The Ganachery. Share a sweet treat from each of these locations as you explore Disney Springs! That's one sweet Valentine's challenge.
14 – The Monorail Crawl
Take a ride on Walt Disney's World timeless Monorail while making a stop at all three of the Monorail Resorts – Disney's Contemporary Resort, Disney's Polynesian Resort, and Disney's Grand Floridian Resort. Pick a lounge (or two) from each of these resorts and enjoy a drink for a unique Valentine's celebration. Contemporary's Outer Rim is the perfect place to start unless you're a Disney Vacation Club Member, then we'd recommend the Top of the World Lounge. Polynesian's Trader Sam Grog Grotto and Tiki Bar is unlike any lounge we've seen but fills quickly, so Tambu Lounge is a great back up option. Finally, head over to Grand Floridan's Enchanted Rose lounge. Be sure that while it's fun to be arm in arm for a Valentine's celebration, that you are drinking plenty of water and snacking while doing the Monorail Crawl.
Go ahead and dream big at Walt Disney World with your Valentine's sweetheart this year!
For a no obligation, FREE Quote on a Disney vacation package, please contact our travel partner Magical Vacation Planner at 407-442-0227 (407-442-0215 for Spanish). You can also request a FREE quote online by Clicking HERE.