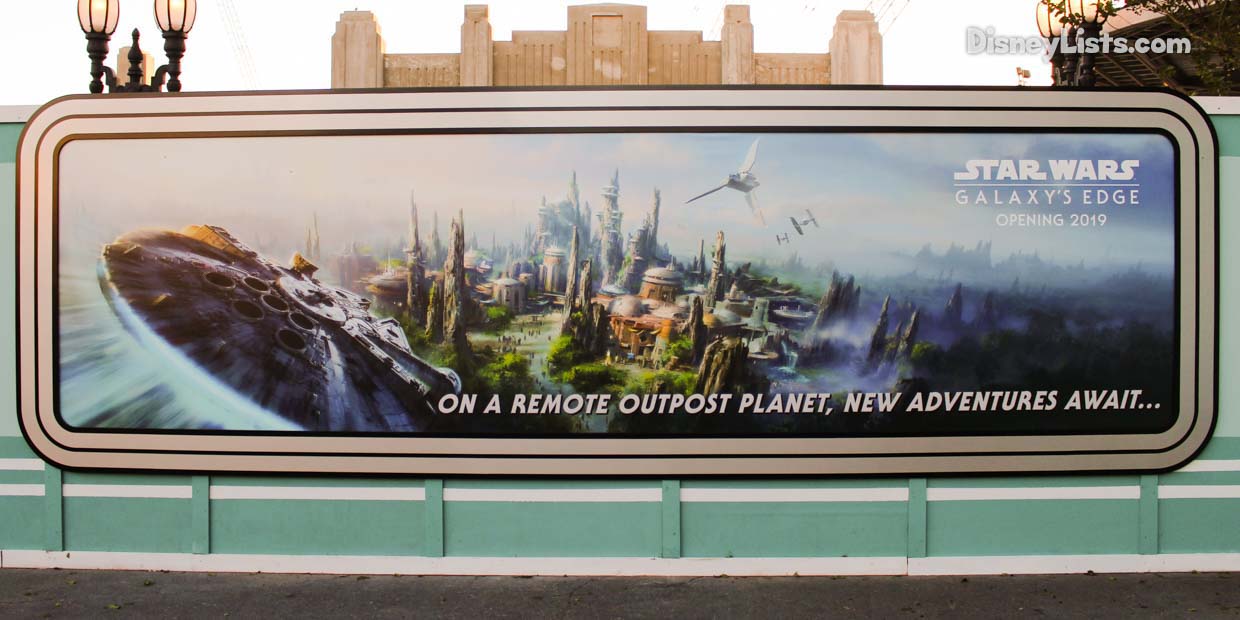 10 - Updates on Star Wars: Galaxy's Edge
Details flowing in throughout 2018!
Ok, so this is an article about what we are excited about arriving in 2018, but we are kind of cheating on this one. Sure, Star Wars: Galaxy's Edge is a new land that is opening at Disney's Hollywood Studios in 2019… but we expect to hear much more details flowing in throughout 2018. While the highlight at Hollywood Studios for 2018 is without a doubt Toy Story Land, Disney has been especially good at making all of us wait impatiently as they unfold attractions, eateries, entertainment, and shopping details slowly for Galaxy's Edge. So far we know the theme of the land will be a remote trading post on the edge of space where all things Star Wars come to life. Two attractions are said to make guests (Star Wars fans and non-Star Wars fans alike) eager to come back for more. 2018 is our year for details on this baby! What are you most excited to experience at Walt Disney World in 2018? And yes, you can say… ALL OF IT!