Every year the Magic Kingdom holiday parties, Mickey's Not So Scary Halloween Party and Mickey's Very Merry Christmas Party, are incredibly popular special events at Disney World. We've enjoyed them many times and highly recommend adding them to your Disney World vacation plans. Ticket's for Mickey's Not So Scary Halloween Party and Mickey's Very Merry Christmas Party are now on sale. Move quick as many of the best dates, particularly for the parties closest to Halloween and Christmas, sell out quickly. Read all the details below.
Here are all the details from Disney Cast Member Gabriel Gibaldi:
Fall is my favorite time of year for so many reasons (crisp weather, anyone?), and yes, I'm already planning for it! I'm excited to announce the dates for two of my most treasured Magic Kingdom Park events!
This year, Mickey's Not-So-Scary Halloween Party will transform Magic Kingdom Park for a sweet 34 nights.
Mickey's Not So Scary Halloween Party Dates
August 17, 24, 28, 31
September 3, 7, 9, 11, 14, 16, 18, 21, 23, 25, 28, 30
October 2, 4, 5, 8, 9, 11, 12, 14, 16, 18, 19, 21, 23, 25, 26, 28, 30, 31
Returning treats include the "Hocus Pocus Villain Spelltacular" stage show in front of Cinderella Castle featuring the mischievous Sanderson sisters from the hit Disney film "Hocus Pocus" (my favorite Halloween film), Mickey's "Boo-to-You" Halloween Parade and "Happy HalloWishes," the fall spectacular led by the infamous Disney villains!
Mickey's Not-So-Scary Halloween Party tickets start at $75 in advance or $85 at the gate, if available.
When the seasons change, Mickey's Very Merry Christmas Party will transform the Magic Kingdom Park into a winter wonderland for the most magical 22 days of the year!
Mickey's Very Merry Christmas Party Dates
November 8, 9, 12, 13, 15, 16, 25, 27, 29, 30
December 2, 4, 6, 7, 9, 11, 13, 14, 16, 18, 20, 21
Returning favorites for the holidays include Mickey's Once Upon a Christmastime Parade; "Holiday Wishes," fireworks spectacular; "A Frozen Holiday Wish," featuring Queen Elsa using her incredible powers to present a gift to everyone in the kingdom—transforming Cinderella Castle into a sparkling, icy centerpiece for the celebration; and the jubilant show, "Mickey's Most Merriest Celebration."*
Mickey's Very Merry Christmas Party tickets start at $95 in advance or $105 at the gate, if available.
Guests can purchase special event tickets by calling 407-939-1872. Online reservations will open up at a later date.
RELATED ARTICLE: Top 5 Special Events at Disney World
by Mike and Jamie Sylvester
Every day is a special day at Walt Disney World! But, sometimes Disney pours out a little extra pixie dust and arranges special events that are completely worth the extra ticket admission (if necessary) in our opinion. Count down with us as we list the top 5 special events at Disney World that you'll want to add to your Disney "must-do list" today!
5 – Epcot International Flower & Garden Festival
This annual event at Epcot has become a popular favorite among many Disney fans! The International Flower and Garden Festival is a spring event in which Disney has a chance to show off their impeccable landscaping and gardening skills. Bright colors, sense satisfying aromas, and lush greenery are just about everywhere you turn at Epcot during the festival. While there are a few extra admission costs for tours and events, most all of the Flower and Garden Festival is open to any guest entering Epcot's gates with a valid theme park ticket! The festival boasts breathtaking gardens, topiary art in the form of several favorite Disney characters, how-to seminars, outdoor kitchens, play areas for the kids, a butterfly garden, and an outdoor concert series with some classic hits. We purposely try to arrange our trips around the spring season so we don't miss the beauty! This festival is running now through May 28, 2018.
4 – Festival of the Holidays
Visit the World Showcase at Epcot this holiday season. Explore how each of the 11 countries celebrate the holiday season with unique traditions that include all of the senses. Taste the delicious holiday cuisines, listen to the seasonal music, and be prepared to take photos of the special costumed performers. The best part in our opinion is the Candlelight Processional! A 50-piece orchestra, mass choir, and a celebrity narrator share the story of Christmas. We have goosebumps just thinking about it! Just like the Flower and Garden Festival above, all guests need is a valid park ticket to enjoy this special event. Don't miss this opportunity to see Epcot glow under all the shimmering lights!
3 – Mickey's Very Merry Christmas Party
While we're talking about the Christmas season, what better way to celebrate then to party with Mickey! Head on over to Magic Kingdom on specific days between November 8 – December 21, 2018 for a Christmas party unlike any you've ever experienced. Crowds dwindle as Magic Kingdom is open on Christmas Party evenings only to special event ticket holders. The attractions are still open so wait times are typically very short! But most importantly – experience snow on Main Street U.S.A., check out the characters in their holiday best, sing along to your favorite Christmas tunes, catch the parade, and ooh and aah in the glow of fireworks! This year during the Christmas Party, guests will be able to experience Mickey's Most Merriest Celebration which is a live stage show in front of the Cinderella Castle. Buy your special tickets as soon as possible, as this event does tend to sell out.
2 – Epcot International Food & Wine Festival
Have you ever wanted to taste your way around the world? Well – we have the special annual event for you! This year, the Epcot International Food and Wine Festival is being held August 30 – November 12, 2018. When you enter that World Showcase at Epcot with valid theme park admission, you'll immediately begin to smell the flavors of the world. Stands and kiosks seem to be just about everywhere with special sampling and plates of uniquely flavored food, plus beer and wine, from several different countries. Why not "Eat to the Beat" while you're enjoying the amazing food with a concert series led by popular artists! Special demonstrations and seminars are also available such as mixology, culinary, and even cheese seminars. Some of the special seminaries are an extra fee, but there are several experiences included in your park admission. The other costs of course are the food and wine you plan to taste! There are Food and Wine Cards you can purchase so you don't have to reach for the wallet at every station which acts much like a gift card.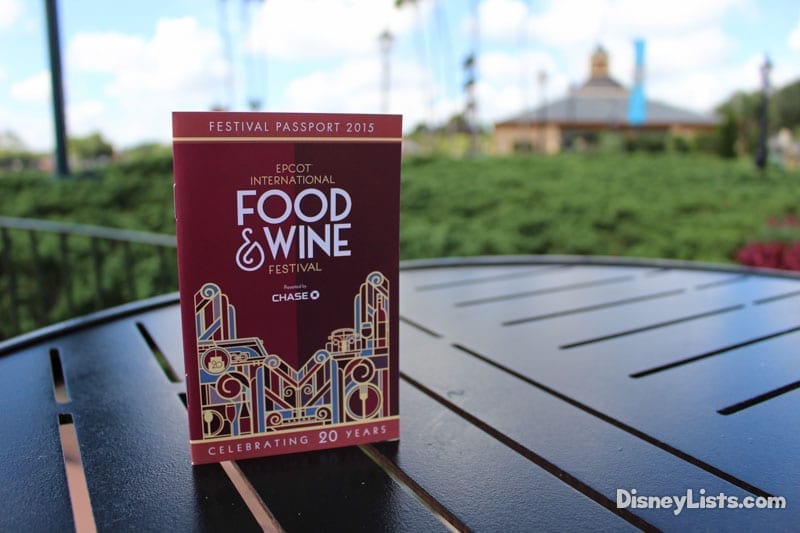 1 – Mickey's Not-So-Scary Halloween Party
Magic Kingdom's ghosts and goblins come out to party! But, no worries – this party is definitely family friendly and "not-so-scary" for that reason. We rank Mickey's Not-So-Scary Halloween Party in the number one spot because, well, this Mouse knows how to throw one awesome Halloween Party! Kids especially love trick-or-treating as Magic Kingdom is open to special ticket holders for the party only (just like Mickey's Very Merry Christmas Party). The dates for the party are select nights between August 17 – October 31, 2018. The great news is most all of the attractions are open and with crowds much smaller, guests can hop off and on rides easily. What would trick-or-treating be without costume?! Guests of all ages are welcome to wear costumes but keep in mind there are costume guidelines. This year guests will have a chance to enjoy Happy HalloWishes Fireworks where Disney Villains cast spells over the Cinderella Castle. The evil Sanderson Sisters will use their magic in the Hocus Pocus Villain Spelltacular. One of our favorite parts has to be the Mickey's "Boo-to-You" Halloween Parade which has all of the favorite Disney characters in their spooktacular Halloween costumes, along with an appearance from the creepy Headless Horseman. We can't wait!
What is your favorite special event? We'd love to hear from you!
For a no obligation, FREE Quote on a Disney vacation package, please contact our travel partner Magical Vacation Planner at 407-442-0227 (407-442-0215 for Spanish). You can also request a FREE quote online by Clicking HERE.