News
NEWS: Disney World Announces Huge (and unpopular) Changes to Resort Parking
There are many free perks for staying at a Walt Disney World resort, one of them was the that there was no parking fee incurred for resort guests. That is now changing. Guests staying on property will now be charged nightly for resort parking. Catch all the details below:
Here are all the details from Disney:
Effective for reservations made March 21, 2018 and thereafter, standard overnight self-parking is available to registered Guests for a fee that will be applied to their hotel folio upon check-out. All parking fees include applicable tax. To be clear, if you booked your vacation prior to March 21, 2018 you will not pay for parking during that stay.
Standard Overnight Parking charges per Resort Category:
Disney Value Resorts: $13 per night
Disney Moderate Resorts: $19 per night
Disney Deluxe and Deluxe Villa Resorts: $24 per night
Complimentary standard parking is available to Guests staying at Campsites at Disney's Fort Wilderness Resort. Each campsite provides parking space for one (1) motorized vehicle.
Valet Parking:
Valet Parking is available at select Disney Deluxe Resorts and Disney Deluxe Villas for $33 per night (sales tax included).
Guests with Disabilities
Designated parking areas are available throughout Walt Disney World Resort for Guests with disabilities. A valid disability parking permit is required.
Disney Vacation Club:
Members will not be charged for standard overnight self-parking when staying at a DVC Deluxe Villa, regardless of whether they use vacation points or another form of payment. Members also will not be charged to park when using vacation points to stay at a Walt Disney World Resort hotel.
Day Guests:
Complimentary standard self-parking is available while enjoying select dining, shopping, entertainment, and recreation experiences at Disney Resort hotels.
RELATED ARTICLE: 8 Facts and Secrets About Resorts at Disney World
by Christy Caby
The resorts at Walt Disney World are full of magic, adventure and excitement just like the theme parks do.  The resorts are each themed and every component of the resort matched to fit the theme.  There are a lot of unique facts and secrets to learn about these fabulous resorts.  Here are 8 of my favorites:
8 – It would take many, many years to stay in every resort room on property.
It would take more than 68 years if you want to be exact!  You could stay in each and every hotel room at each and every resort and it would keep you staying in a different room for over 68 years.  How crazy is that?
7 – Nixon gave a speech at Disney's Contemporary Resort.
If you recall the popular speech where Nixon stated the famous quote, "I am not a crook," this actually did take place on Disney property right at Disney's Contemporary Resort.  The conference took place on November 17, 1973 at one of the conference rooms at the resort.  A piece of presidential history took place right at one of the original resorts.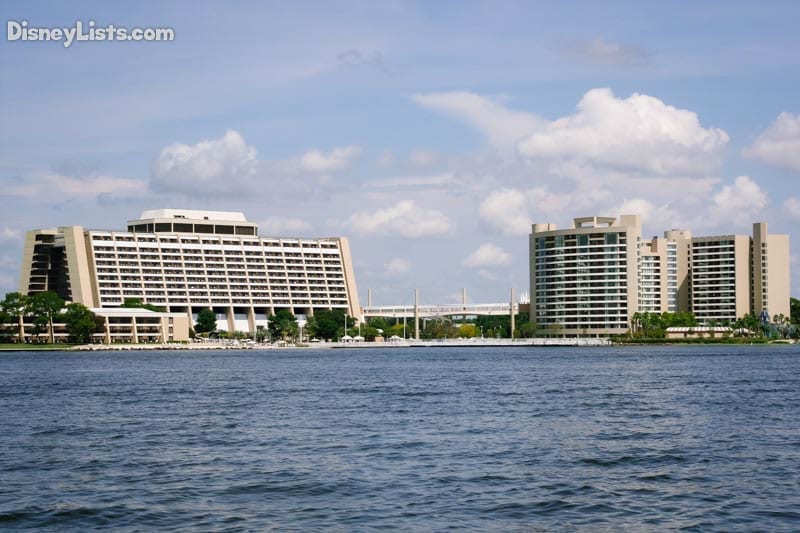 6 – The largest Disney pool on property is at Disney's Art of Animation Resort.
The pools at Walt Disney World resorts are amazing!  They are perfectly themed to match the resort and completely gorgeous.  While all of the main pools are quite large, the title for the largest resort pool at Walt Disney World belongs to Disney's Art of Animation Resort.  The resort is home to Big Blue Pool, which holds over 308K gallons of water.  The pool is themed after Finding Nemo and even had underwater speakers to help you feel like the characters really are swimming and enjoying the pool with you.
5 – The resort rooms for the Polynesian and Contemporary were built offsite.
These two resorts were the first resorts that were built at Walt Disney World.  Not only that, the room construction is the most unique on property.  Each individual guest room was built independently and then slide into place via a crane.  The structure for the buildings was built onsite, while the rooms were built in a completely different location and then slide into place for the outside finishings to be completed.  It is a really cool and unique way to complete the construction at two of our favorite resorts!
4 – All resorts are part of the Florida Green Lodging program.
The first resort to become a member of the program was Disney's Boardwalk Resort.  It earned its place in the program in 2004.  The program is meant to recognize resorts throughout Florida for being environmentally friendly and conscious in all of their activities, supplies, processes, etc.  Since 2008, every resort at Walt Disney World has been a part of the program and maintained their spot ever since.
3 – There were additional resorts planned in the Magic Kingdom resort area.
The Magic Kingdom resort area consists of the Grand Floridian Resort, Polynesian Village Resort, Contemporary Resort, Wilderness Lodge and Fort Wilderness Resort and Campground.  When the concepts for the Polynesian Village and Contemporary Resorts were planned, 4 different resorts were originally planned for the area.  The resorts where to be Disney's Asian Resort, Disney's Venetian Resort, Disney's Persian Resort and Disney's Mediterranean Resort.  The resorts would have also been on the monorail track.  It would be awesome if they considered adding another resort to the most popular area at Disney World.  We know they would have each been amazing deluxe resorts!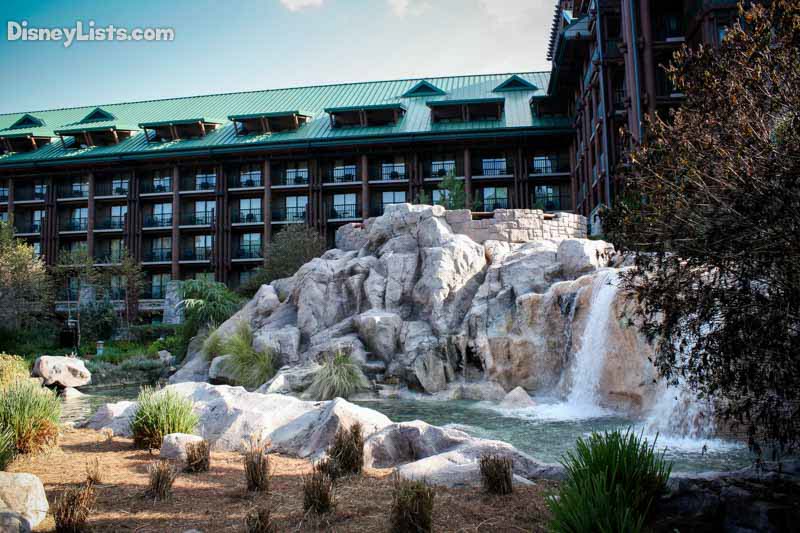 2 – There was a railroad at Fort Wilderness.
Many guests are familiar with the Walt Disney Railroad at the Magic Kingdom.  What many guest may not remember or realize is that there used to be an additional railroad line on property at Disney's Fort Wilderness Resort and Campground.  The railroad opened at the resort in 1973 and ran for almost ten years.  The train closed and the train cars were put away in storage.  You can actually still see one of these train cars at Typhoon Lagoon.  Others were sold and others are still stored at various locations on Disney property.
1 – Amazing views of the Electrical Water Pageant.
The Electrical Water Pageant is a water float show that takes place in the Seven Seas Lagoon and Bay Lake almost every night, weather permitting.  The show first opened in 1971 when Walt Disney World opened.  It was meant to be a short-term attraction to entertain guests in the evening, but remained popular and piece of Disney nostalgia.  It is still in operation today with some changes to show over the years.  The show is visible from the resorts in the Magic Kingdom Resort area.  There are even many guest rooms that have views of the amazing show!
For a no obligation, FREE Quote on a Disney vacation package, please contact our travel partner Magical Vacation Planner at 407-442-0227 (407-442-0215 for Spanish). You can also request a FREE quote online by Clicking HERE.