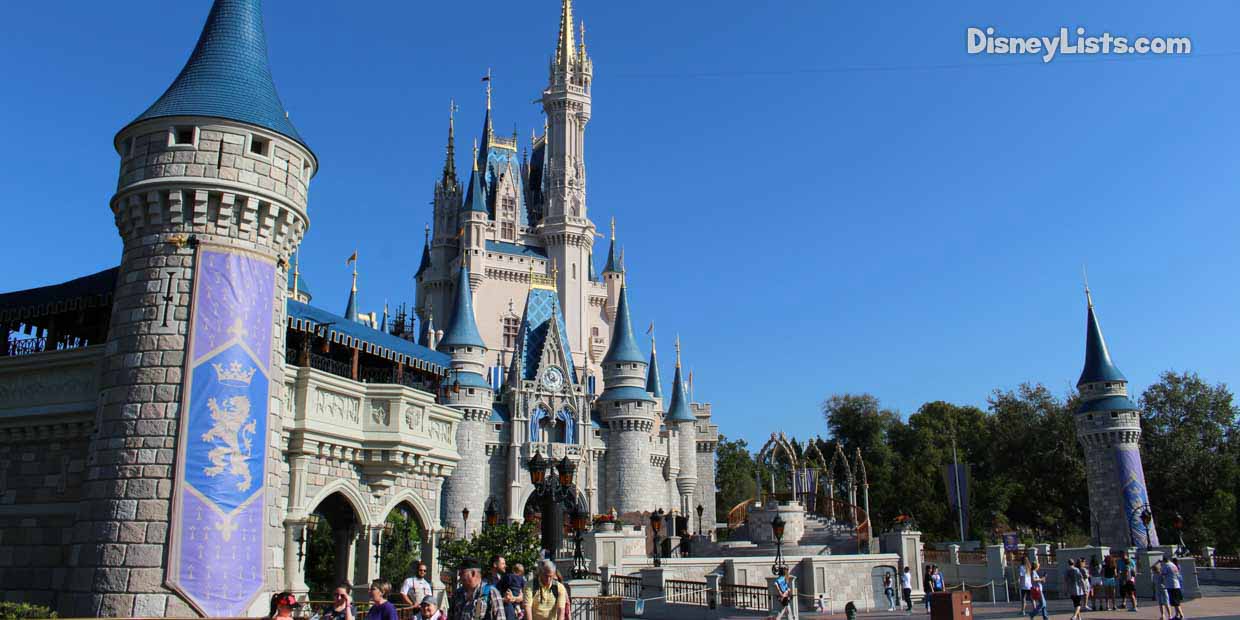 The third shift crew is probably the most unrecognized yet most important crew of Cast Members in all of Walt Disney World! Having a brother that worked this shift at Disney World, we can say it's a time that might not look the most magical but is what keeps the magic happening for us guests during the day. Check out these 10 interesting things that happen overnight at Walt Disney World – because eager guests are arriving rain or shine first thing in the morning!
10 – Custodial Shines
If you've ever been to amusement parks or other venues that hold large volumes of people, chances are you've noticed a few messes here and there that got your attention… and not in a good way. You can tell the Custodial Cast Members are taught to take pride in their work during all shifts, as it is evident in how meticulous the Disney parks are. Custodial Cast Members use the third shift as a time to shine (both literally and figuratively)! The entire park is hosed down so that all of the day's yuck washes away. Trash bins are washed as are seats, benches, and just about anything else a guest will touch. Lost and found items are gathered. Strollers, wheelchairs, and ECVs that were not returned and left all over the park are brought back to the front of the park. Plus, any attraction dusting, seat cleaning, or floor mopping is handled. So, pretty much – deep cleaning that would cause a distraction during the day is handled wonderfully overnight.
9 – Security Never Sleeps
Thank goodness for that, right?! Security seems to be everywhere at all times at Walt Disney World. Just because the park is empty of guests doesn't mean Security takes a break. Security sweeps every inch of the property to ensure that no one has been left in the park trying to hide out and that no possessions are left that would cause a threat. They remain attentive and diligent in their work, knowing that the park is safe and ready for guests' arrival in the morning. Plus, don't forget to leave your car in the theme park parking lots… because yep, security will have overnight vehicles towed.
8 – Maintenance Managed
The Maintenance crew probably has one of the most rigorous tasks overnight. When guests leave, it is the Maintenance crew's responsibility to put each and every attraction through steps of safety inspections. Their attention to detail is extremely important for our safety as well as for other Cast Members' safety. If there was a maintenance issue during the day, this problem is a high priority overnight, while the attraction doesn't have to operate with guests. While attractions are essential, Maintenance is needed in an array of areas such as refueling, light bulb replacement, painting, pressure washing, and so on.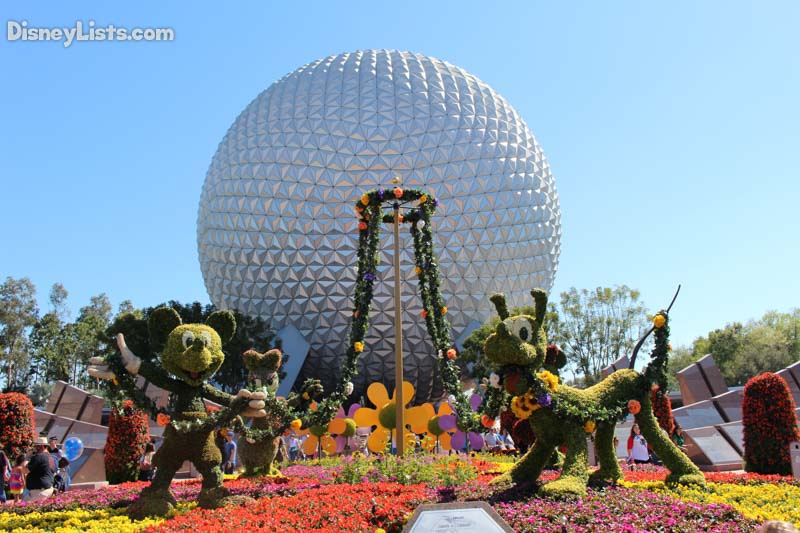 7 – Landscaping Manicured
Can you imagine walking along in Epcot only to see that a lawn mover scooting by? Mowing a lawn is not something we really want to see or hear on our day in the park. Well, the Landscaping crew uses spotlights as needed to work diligently on manicuring the oh-so-beautiful Disney parks! Mowing, shrub trimming, planting, watering, fertilizing, weeding, pond treatments… the list goes on.
6 – Stocking Up
Thousands of guests have just shopped their way through all the numerous gift shops from park gift shops to resort gift shops! While it's easy to pull items off the shelves as our favorite souvenirs, we don't really think about the work it was to put it there. Every night, stocking takes place in gift shops throughout Walt Disney World. Not only is every single shelf stocked, but special displays are created, and new merchandise is featured. Plus, all the rummaging of park guests throughout the store requires effort to be put back in the correct location and in the right way. Not to mention that the inventory must be documented. A busy overnight job, for sure!
5 – Dining Preparation
"The children were nestled all snug in their beds, while visions of sugar-plums danced in their heads." Remember this sweet line for "Twas the Night Before Christmas"? While we dream of the sweet treats and delectable food we plan to have the next day at Disney World, Chefs and Cast Members work overnight to prepare kitchens, unload truck deliveries, and create all sorts of delicious goodies for the day to come. It's like having Grandma baking away in the kitchen all night long!
 4 – Holiday Magic
We were staying at Disney's Wilderness Lodge a night in early January. At that time, we only had one child, our daughter, and she was 2-years-old. She woke in the night scared, and to calm her down, we knew she would fall back asleep if we walked the hall. As we tipped toed out of our room not to wake anyone in rooms around us, we were absolutely amazed to find 20 plus Cast Members dissembling the giant Wilderness Lodge Christmas tree! The coolest part was they were as quiet as mice! So, of course, we stayed and watched the action unfold as huge ornaments were boxed perfectly and hauled away, and machinery took the tree apart. No one was just standing around. Everyone had a job, knew what the job was, and did the job with very few to no words. So efficient! It was ridiculously amazing to watch. The next morning when we came out of our room, it was like the Christmas decorations had never been. The parks, the resorts – literally overnight – it was all magically transformed. Whether Disney is putting up or taking down holiday decorations, the overnight flip of the parks is simply incredible.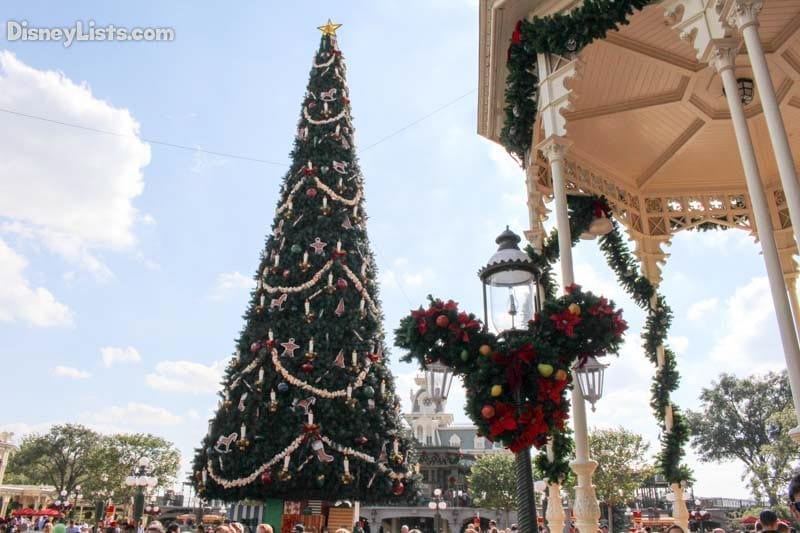 3 – Commercials Roll
Ever see those Disney World commercials and wonder how they got them so perfectly without all the crowds around? Well, some commercials are actually filmed at overnight! This allows Disney to "set the stage" as they see fit without the rest of us interrupting the show. Even special lighting is used to make the night seem like the day in a restaurant or attraction. Not all commercials are filmed overnight, however, as you may have seen some in action on your trips to Disney!
2 – Rehearsals Perfected
It seems like Disney is always releasing some new stage production, parade, or even fireworks. While much of the rehearsals and training don't happen on-site overnight, Disney does hold dress rehearsals overnight on occasion. Just imagine, for example, that you're a Cast Member in Mickey's Boo-To-You Halloween Parade. While you'll rehearse your roll in a specific area, you'll definitely have dress rehearsals before the real deal unfolds on Main Street U.S.A.! We would LOVE to be sitting on the curb for an overnight performance of these rehearsals. While the entertainers are incredibly talented, let's not forget about the large entertainment crew required for stage lighting, music, and more.
1 – Marriages Take Place!
Dreams really do come true! While we are all snug in our beds, Magic Kingdom or any one of the other parks could be holding a Fairy Tale Wedding. Couples can arrange their wedding to be held in the Magic Kingdom overnight with no extra guests around! Take a ride in Cinderella's Coach beautifully lit for the night and meet your closest family and friends in front of Cinderella Castle for the "I-Dos." Weddings, receptions, honeymoon and anniversary celebrations – if you can dream it, you can have it at Walt Disney World. Just be prepared to pay a VERY large sum of money for this once in a lifetime experience.
For a no obligation, FREE Quote on a Disney vacation package, please contact our travel partner Magical Vacation Planner at 407-442-0227 (407-442-0215 for Spanish). You can also request a FREE quote online by Clicking HERE.