While it's only the first week of September, Halloween is well underway at Disney World. The very popular Mickey's Not So Scary Halloween Party is one of the best ways to enjoy fall at Disney World. Based on our experience at the first party, we covered 13 things you should know before you go to Mickey's Not So Scary Halloween Party in 2018. You should check them out by clicking this link. Now having enjoyed another Halloween Party, we found four more things you need to know! Catch all the details below.
1 – Choose Your Party Date Wisely
When choosing which party to attend, you will want to consider potential crowd levels. The first party of the year on August 17 was sold out. Our second party night on August 31 was not. We could really tell the difference in crowd levels. The party on the 31st was still busy, but we felt the party on the 17th was crazy crowded.
Halloween night always sells out early (if you want to go to the party on October 31, stop reading NOW and go get your tickets!).
Typically, the closer you get to Halloween, the busier the party will be. Also, weekday party nights are typically less busy than weekend party nights. Here are the remaining party dates:
September 3, 7, 9, 11, 14, 16, 18, 21, 23, 25, 28, 30
October 2, 4, 5, 8, 9, 11, 12, 14, 16, 18, 19, 21, 23, 25, 26, 28, 30, 31
The sooner you purchase your tickets, the better. Multiple party dates will sell out, so when you've settled on a date, purchase them right away. You don't want to wait and then find out that the party sold out. You can purchase your party tickets by following this link.
2 – Arrive as Early as Possible for Character Meet & Greets
One of the reasons the Halloween Party is so popular is Disney brings out very unique character meet and greets, as well as dressing classic characters in Halloween costumes. You'll find Mickey in Town Square in a vampire outfit. You'll also find Minnie, Daisy, Donald, and Goofy in their own costumes. Winnie the Pooh, Tigger, Piglet, and Eeyore appear together as well in adorable Halloween costumes.
Some of the rare characters you'll find are Jack Skellington and Sally, Brer Fox and Rabbit, Genie and Abu, Captain Jack Sparrow, Tarzan, Jane, and Terk and Lotso. For these rare character meet and greets you'll want to line up as early as possible! While not advertised, these characters will often come out early to greet guests. On the 31st, our daughter got in an already really long line to meet Jack and Sally at 5:40 pm. Jack and Sally were already out greeting guests. She was told that the first person in line arrived at 2:30 pm! At 5:40 pm, the wait was two and a half hours! We've been told by Cast Members that the line can get up to 4 hours long for these two characters!
Our big tip for these popular character meet and greets, is to get in line as early as possible. With your party admission, you are allowed to enter Magic Kingdom at 4:00 pm. Get into the park with your party wristband and head to the character meet and greet. You still need to wait in line, however, you'll (hopefully) be doing most of that during the non-party hours of 4-7 pm. That way, when you're done meeting characters you can focus on other party activities! By getting in line when she did, our daughter only lost about an hour of party time instead of 2 ½ hours. We only wish she had been in line earlier. Now we know, and we want you to know too! Get in line early!
3 – Take Advantage of Disney PhotoPass Photographers
During the party, there are plenty of Disney PhotoPass photographers around to capture the perfect photos for you! As you enter the party, you'll walk through Market Street and there are three photo spots you can hit right away. Two of these spots have handheld props themed for the party. The last photo spot here was a Halloween ornament.
While most character spots have photographers, we were a bit surprised that Tarzan, Jane, and Terk did not. (At least not when we visited). There was a cast member there to take photos with your phone or camera, however. So be aware that there may be a few spots where you need to provide a camera.
During the party, there are also some exclusive photo opportunities you'll want to take advantage of. See below to see some of the magic shots we got at both parties. View the photos in the slideshow below. Photo credit: Disney PhotoPass.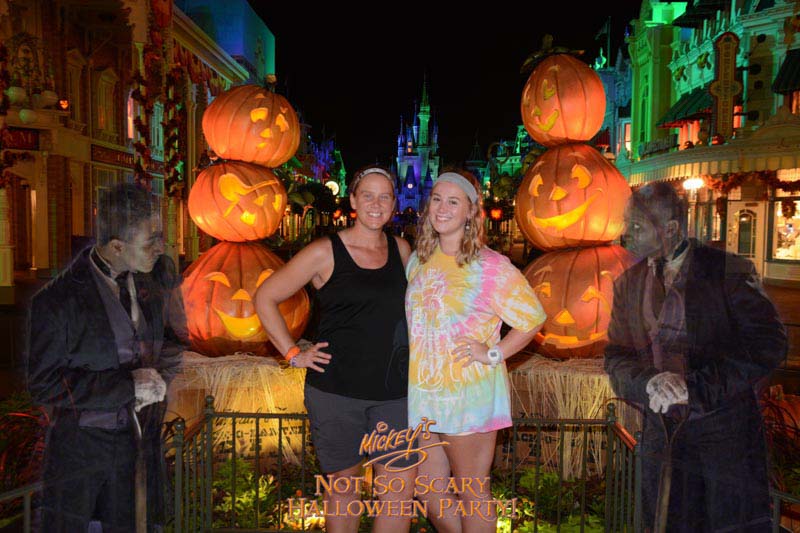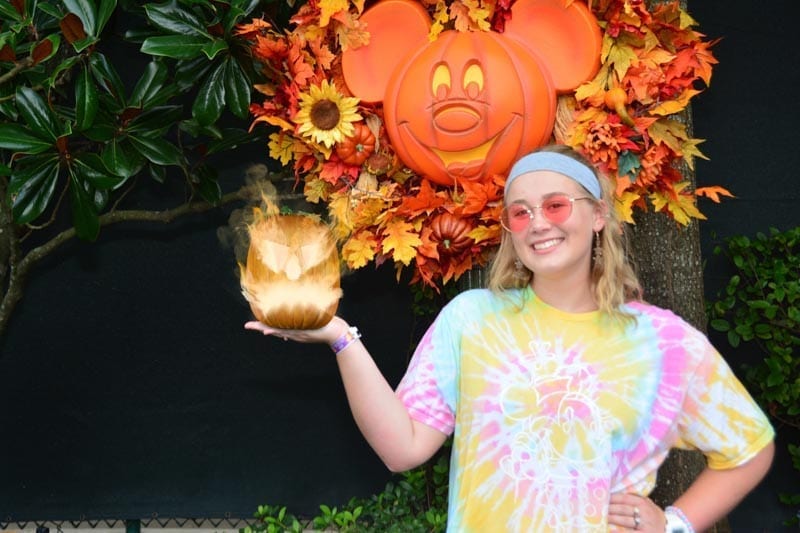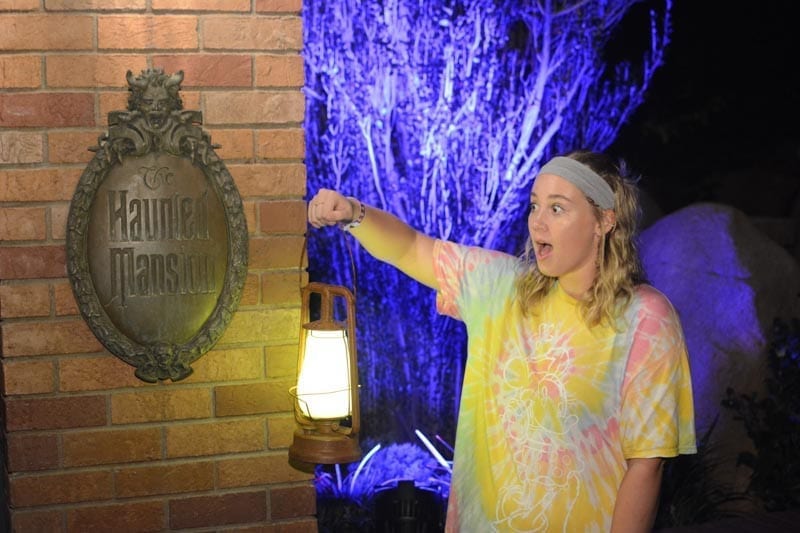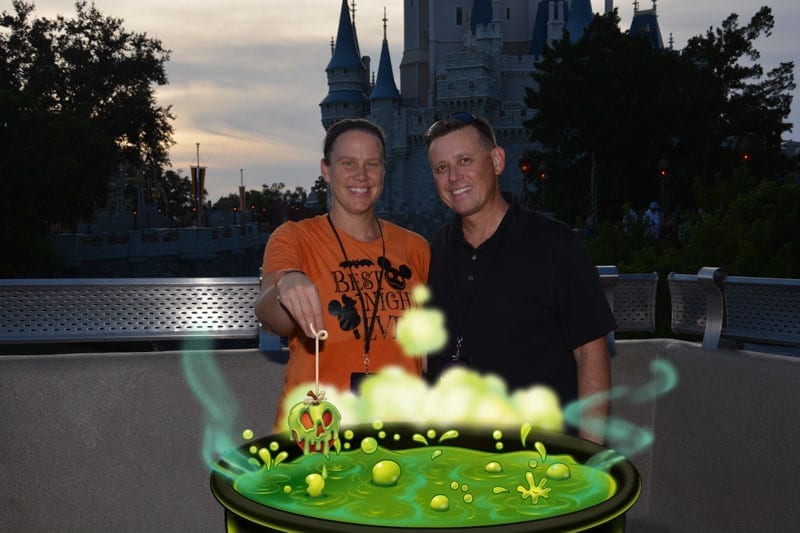 4 – Purchase Memory Maker for Your Trip or Memory Maker One Day for the Party
With all of those photo spots, you'll want to seriously consider purchasing Memory Maker for your entire trip or Memory Maker One Day if you're just visiting for the party. Memory Maker allows you to have unlimited digital downloads of all of your Disney PhotoPass photos and videos. The cost is $169 if you purchase in advance or $199 if you purchase after you arrive. This is a great option for families visiting for several days and for large groups. We recently enjoyed an eight-day Disney vacation with my extended family and we had well over 400 Disney PhotoPass photos and videos from the week! It was awesome being able to get tons of photos taken, knowing that we would be able to download every single one.
Another option is to purchase Memory Maker One Day. Here are some more details on this option from Disney Cast Member Emily Southard:
Before I get into too many more specifics, some of you might be wondering what Memory Maker One Day even is. So I'll rewind a bit: Memory Maker One Day provides you with many of the same benefits as Memory Maker, just for one day of PhotoPass photos taken at Walt Disney World Resort. That means for one day of your choice, you'll get digital downloads of all your Disney PhotoPass photos linked to your account that were taken on that day. Every smile and thrill! You'll be surprised how many you can capture in a single day.
You'll have 45 days to link and download all of your photos from the day of your choice.
Memory Maker One Day is available for $69 in the My Disney Experience mobile app once you've linked at least one Disney PhotoPass photo to your account from the day to which you plan to apply the entitlement. You'll also find Memory Maker One Day at Walt Disney World Resort theme park ticket windows and Disney PhotoPass Centers.
Trying to decide between Memory Maker and Memory Maker One Day? It's really rather simple! Memory Maker costs $169 or $199, depending on when you purchase it and allows you to take home all of your PhotoPass photos taken during your vacation. So according to my calculator, Memory Maker is a good option for you if you're visiting Walt Disney World Resort for three or more days. If you'll be visiting for one or two days (or only attending a special event such as Mickey's Not-So-Scary Halloween Party), purchasing $69 Memory Maker One Day for each day of your visit is the better option for you.
Also, be aware that certain Disney Annual Passholders get free PhotoPass downloads as part of their benefits. Disney PhotoPass photos included with Disney Premier Passport, Disney Platinum Plus Pass, Disney Platinum Pass or a Disney Gold Annual Pass.
Be sure to check out our 13 things you should know before you go to Mickey's Not So Scary Halloween Party in 2018 by clicking on this link!
Editor's Note: The Disney Company provided us with complimentary Mickey's Not So Scary Halloween tickets. However, the thoughts and opinions contained in this article are completely our own.
For a no obligation, FREE Quote on a Disney vacation package, please contact our travel partner Magical Vacation Planner at 407-442-0227 (407-442-0215 for Spanish). You can also request a FREE quote online by Clicking HERE.