If you have visited Disney World in recent years you know that construction has become a way of life. Disney's Hollywood Studios's parking lot has been undergoing major changes to prepare for the growth in attendance from Toy Story Land which opened in 2018 to next year's highly anticipated Star Wars: Galaxy's Edge. Disney has been hard a work on a new completely new entrance to help the flow of car traffic into and out of the park. The new entrance and toll booths will be opening very soon. Catch all the details below:
Here are all the details from Disney Cast Member Thomas Smith:
Take note, a new entrance for vehicles at Disney's Hollywood Studios is opening on November 8, 2018, changing how guests arrive and access parking at the theme park.
As many readers know, we're currently reimagining Disney's Hollywood Studios and preparing for the park's exciting 30th anniversary in 2019. Along with the work, we are also transforming the park's arrival experience to make it easier and more convenient to come and go.
Look at our map and you'll see the transportation change you need to be aware of. Beginning November 8, guests driving to Disney's Hollywood Studios will use the new entrance and exit located off of Osceola Parkway. The current main entrance off World Drive and Osceola Parkway will be repurposed for Disney cast members only and the satellite entrance on Buena Vista Drive will be dedicated to buses.
When the new entrance opens, drivers will just need to spot one of the many updated roadway signs throughout the Walt Disney World Resort to easily navigate to the Disney Hollywood Studios parking lot. Vehicles coming from southbound Victory Way will also find a connecting road leading to the park.
RELATED ARTICLE: How to Deal With…Construction, Refurbishments and Closings-Oh, My! on Your Disney World Vacation
by Christy Caby
You may have heard that there is a ton of construction and closures going on around Walt Disney World.  That is somewhat true.  There are tons of amazing new things coming and that means that other attractions may have to be closed in order to make room for the great things to come.  All of the attractions also periodically have maintenance and go down for refurbishments and enhancements so that guests get the most enjoyment out of them each and every time.  It can get frustrating and seem like there is too much going on, but don't fret.  You can still have an amazing vacation and still have so many things to do while on property.  Here are tips for how to deal with all of the construction, refurbishments and closings:
6 – Review the closing/refurbishment schedule before you go.
If you do a couple google searches, you can easily find various closing and refurbishment schedules for Walt Disney World.  You should definitely take time to review these so that you can plan your trip accordingly.  If certain attractions are the most important to you, you may need to adjust your dates so that you don't miss them, or minimally have your expectation set so that you or other members of the family aren't disappointed when you learn of the closures.  It is also a good tool to use to plan out you FastPass+ selections in advance so there are no surprises when you actually go to make the FastPass+ selections online.
5 – Consider all activities and entertainment, not just the rides.
There is so much to do at each of the parks.  Many guests are so focused on the rides that they forget about the shows and character interactions.  Be sure to review the Times Guide when you get to the park and look for the other events that occur in each park.  There are characters that come out throughout the day at various spots that you may not even realize.  There is also other street entertainment and personalities that come out regularly to perform, including singing and dancing, with the crowd.  The Times Guide will be your resource to make sure you don't miss any of the magic and that you have tons of entertainment all day long, even if there are attractions that are closed.
4 – Visit water parks, golf and more.
Don't get stuck on just the 4 major theme parks.  There are also 2 water parks, Typhoon Lagoon, and Blizzard Beach.  There are 2 different miniature golf courses, ESPN Wide World of Sports and Disney Springs.  Between all of these locations, you have so much more to do than just what is going on in the parks.  There could definitely be construction occurring at some of these places when you visit, but it feels less impactful than complete rides being shut down.  It is also a great way to get to experience a different aspect of Disney World while still enjoying a lot of magic and fun with your family.  We try to always plan a water park day during the week so that we can just focus on fun in the water and relaxation.  It is great to get that break and mix up the type of fun we have during our stay.
3 – Plan a resort day.
I know you may think that you need to spend every single day of your vacation in the parks in order to get the most out of your vacation.  It is always a great idea to plan a day to just enjoy the resort, especially if you are staying at a Disney Resort.  The parks can be grueling and a ton of walking.  Having a lower key day to recuperate and see the sights is also a great way to get away from the construction for a bit and not worry about it.  You can even go and visit other resorts, too.  Take a self-guided tour all over property and visit other resorts to experience all of the different themes, snacks, and entertainment that you can find at each resort.  (Just remember that you can't pool hop.  You are restricted to the pool at your own resort due to the popularity of Disney pools.)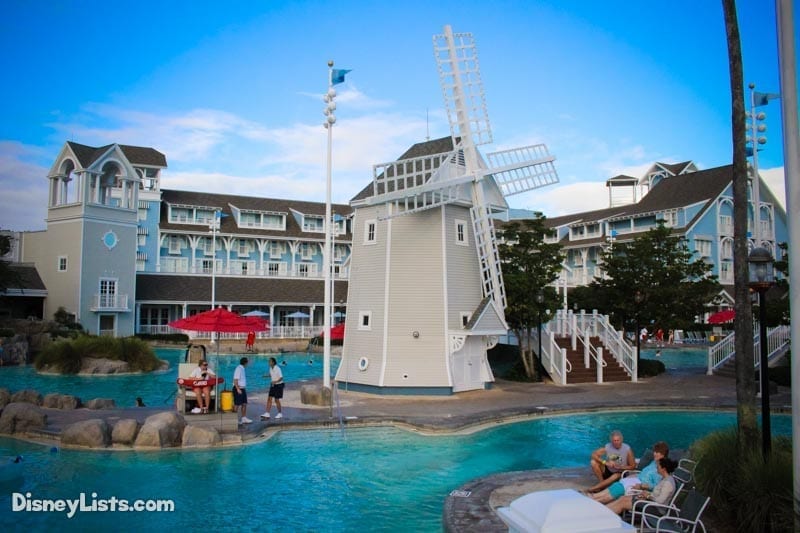 2 – Enjoy recreation activities.
Need a break from construction and some of the cranes that you may see from time to time?  Take a break to enjoy some of the other recreation activities.  You can go horseback riding, go on a wagon ride, rent a boat to take out on the water, go fishing, go golfing, rent bikes or surrey bikes to ride around your resort and so much more.  Disney does an amazing job of making Walt Disney World Resort a place that has something for everyone and tons of entertainment and activities that allow you to do just about anything that you can think of.  Do you want to go on a balloon ride?  You can!  Do you want to parasail over Bay Lake?  You can do that, too!  There is too much to do, so don't let yourself get down about the construction or closures!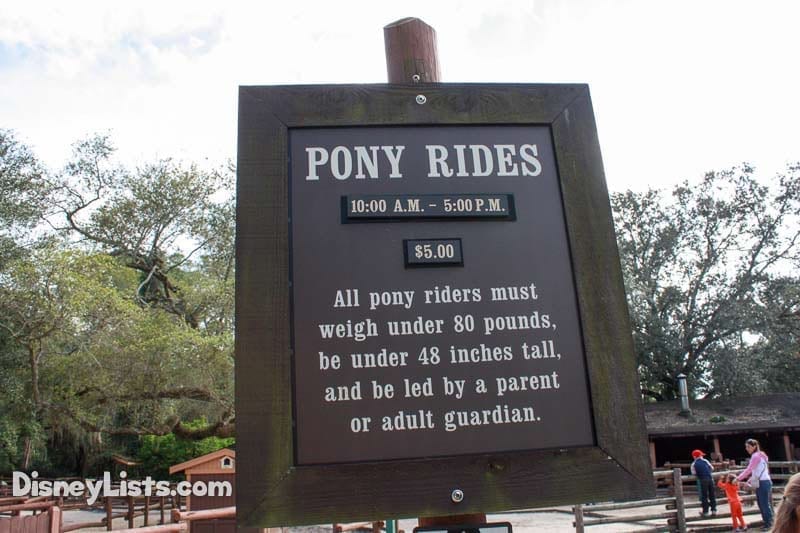 1 – Be positive and patient.
Hey, don't forget… you're on vacation.  I know that sometimes certain aspects can seem frustrating or disappointing, but try to stay positive and patient.  It isn't worth letting closures or these disappointments negatively impact your vacation.  You are there to spend an amazing time with your family and the people you love, and you can still definitely do that and make a ton of amazing memories.  You'll have a much better vacation if you don't sweat the small stuff and you focus on being in the moment during your stay!
For a no obligation, FREE Quote on a Disney vacation package, please contact our travel partner Magical Vacation Planner at 407-442-0227 (407-442-0215 for Spanish). You can also request a FREE quote online by Clicking HERE.