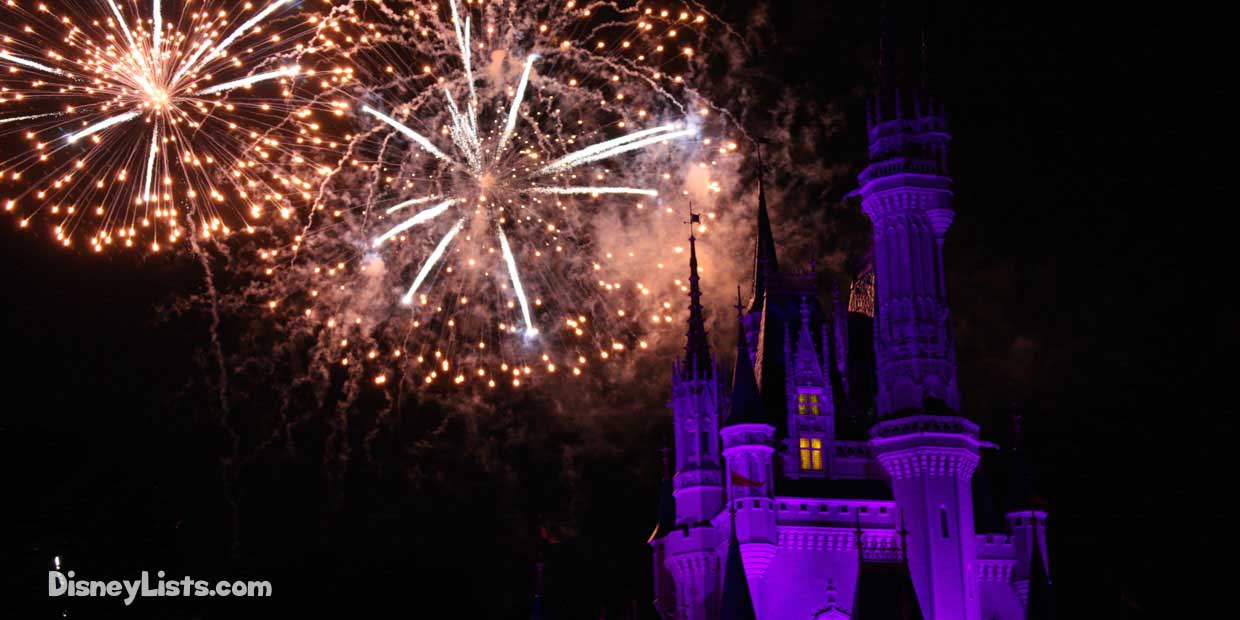 Sometimes, I'll just hear something, and it transports me immediately back to my happy place at Disney World. I'll hear a distant train from my office, or the chime of someone's cell phone as they receive a text, and all of a sudden I find myself longing for the ambient sounds of the resorts and the theme parks. It may seem silly, but when you're homesick for Disney, everything will remind you that you're not there. Sure, Disney has great music and background loops, but there are certain sounds that are just iconic to the most magical place on Earth.
9 – Magic Kingdom Train Whistle
Nothing screams "home" to a Disney fan more than walking into Magic Kingdom, seeing the Walt Disney World Railroad, and hearing its infamous whistle. Taking a grand circle journey around the park is one of my favorite things to do in the Magic Kingdom- I love people watching from the train, riding through Splash Mountain, and listening to the narrator's soothing southern drawl. When I feel homesick for Disney, I close my eyes and imagine the sound of the railroad as I walk under the Magic Kingdom entrance tunnels. All aboard!
8 – Magic Band Touch Points
Editor's Note: During the phased reopening of Walt Disney World, FastPass+ is temporarily suspended.
This is a sound that you can't hear anywhere else, not even at another theme park- it is unique to Disney World. Though Magic Bands are fairly recent, the feeling of tapping your band to gain access to your hotel room, a theme park, or to redeem a Fast Pass has already become an iconic Disney habit. The best feeling is when you tap your band to a touchpoint outside a theme park's main entrance, or at the entrance to an attraction's Fast Pass line, and the Mickey Mouse symbol turns green. It emits a delightful chime, and that's your cue to go right on in!
Some of the newer magic bands now make special noises, depending on the type of magic band and which ride you're entering. For example, limited edition Pandora: World of Avatar magic bands will make special banshee noises if you tap it to a touchpoint before entering Flight of Passage or Na'vi River Journey.
7 – The Howling from The Haunted Mansion
This sound used to scare me so much when I was a kid. I was terrified of the Haunted Mansion and had this irrational fear that my parents were going to force me to ride the attraction. Whenever we got near the ride on family trips, I would hear the howls and beg my family to move in the other direction. Luckily, I overcame this fear as I grew older, and the Haunted Mansion is now one of my favorite attractions. Instead of invoking fear, the sound of the howls means I'm about to spend ten minutes on a doom buggy, visiting some silly spooks. It's both eerie and nostalgic, and will always be a beloved sound effect.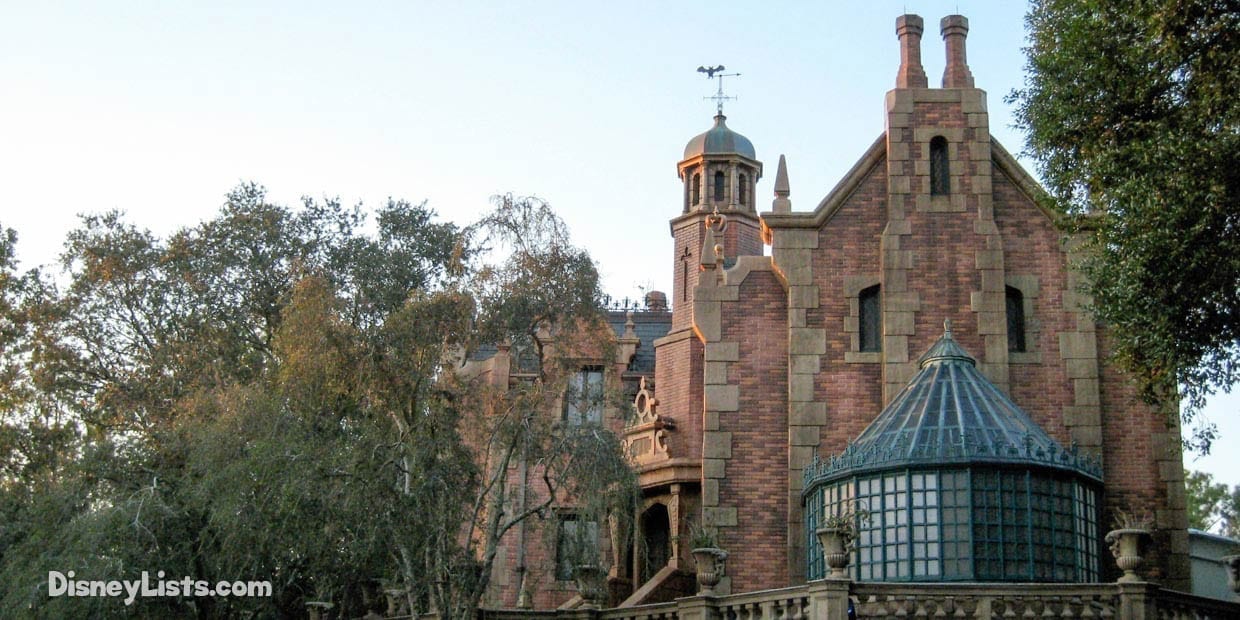 6 – Test Track Cars
Another attraction that you can practically hear before you see it is Test Track. As you approach the ride, you hear cars going 60 mph zooming overhead. The silver curve of the track, high above the attraction, makes it difficult actually to see the cars from the ground. Therefore, the sound of the cars as they bank that curve, along with delighted screams from guests currently on board, gives me a sense of enormous excitement. You hear that sound, and you know nothing but fun (and maybe a long queue) awaits you. Now, if only real cars zooming on the highway gave me that same feeling!
5 – The Star Tours Chime
This one is hard to explain. As you wait in the amazing queue for Star Tours: The Adventures Continue at Hollywood Studios, you're usually treated to a few videos and talking Audio-Animatronics as you wait. Occasionally, the sound of a chime will go off, signaling the start of a new video or part of the queue. Since you're made to feel as though you're in an intergalactic starport, the chimes sound like different spaceships that are getting scheduled for takeoff. You hear this sound a few times while watching the safety announcement video, and it means you're almost about to board the ride! My old roommate downloaded this sound and made it her text alert on her cell phone. It's nostalgic, and something only fans of Star Tours will understand.
4 – "How many? Row…"
This definitely isn't a sound effect, but it's one of the things I love to hear as I get ready to board an attraction. Especially after a long wait. You approach the loading area of any attraction, and a Cast Member will be there to ask how many people are in your party. Then they will direct you to a row, and you will be standing on a number awaiting your ride vehicle. It's something so simple, and something Cast Members definitely get tired of repeating all day (especially if a guest can't count properly, or wants to squeeze three people in a row meant for two). But still, to me, it's one of the sweetest phrases ever. Who doesn't love the feeling of finally standing on a number, in your designated row, for a ride you've been eager to go on all day?
3 – The Monorail Announcements
Just as exciting as boarding a ride vehicle, boarding a monorail at Disney World is a great feeling. Unless you're heading back to the parking lot to go home, the monorail is a symbol- a vehicle that awaits to whisk you off to a magical destination, whether that be a resort, Epcot, or the Magic Kingdom. The announcements are so fun and iconic that they've become printed on T-Shirts and used as text alerts. There's the famous ", please stand clear of the doors" (and then the Spanish version, of course). There are the little "dings" that alert you when the doors are opening and closing, and the whoosh of air that wafts over you when you disembark. There's the narration, where a disembodied voice reminds you that the monorail is your "highway in the sky" and announces details about your destination. Every sound of the Disney World monorail puts me in a great mood, and just by writing this, I'm all the more eager for my next trip.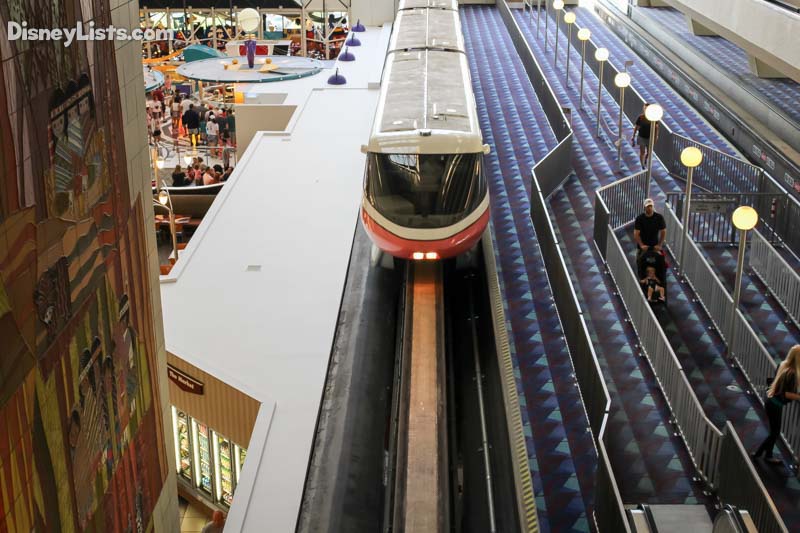 2 – Boat Horns on the Seven Seas Lagoon
Seven Seas Lagoon is a beauty to behold. It's surrounded by the Magic Kingdom and the Magic Kingdom resort hotels, as well as the Wilderness Lodge Resort off in the distance. Guests can rent pontoon boats to take out on the water, or lay on the beach at one of the aforementioned hotels and gaze out on the scenery, with the castle peeking out across the way. My favorite thing, however, is listening to the sound of the ferry boats as they transport guests to and from the Magic Kingdom. The horns over the sound of the lapping waves always give me happy feelings, especially if I'm on one of the boats heading for the Magic Kingdom. I also love laying on one of the lounge chairs at the Polynesian beach area, taking in the ambient noise, and hearing those foghorns over and over. It's a perfect and pleasant Disney noise.
1 – Fireworks
Editor's Note: During the phased reopening of Walt Disney World, nighttime spectaculars, including fireworks shows, are temporarily suspended.
I know the sound of fireworks is not for everyone, especially for kids and dogs. But if you're a fireworks fan, there's nothing like the boom of a spectacular firework from one of the many Disney nighttime spectaculars. My favorite is Happily Ever After, but the blasts from Illuminations: Reflections of Earth and Fantasmic also tend to make me smile and glance hopefully toward the sky. Even when I worked for Disney and lived off-site, I could still hear the fireworks from my apartment- in fact, I could practically set my clock by them. Somehow, the sound of a Disney fireworks show is different than a regular, hometown fireworks show. The booms are bigger, and the result is more fantastic. When people think of Disney, nighttime firework shows are one of the main things that usually come to mind, and the sounds and spectacle of each show never fail to disappoint.
For a no obligation, FREE Quote on a Disney vacation package, please contact our travel partner Magical Vacation Planner at 407-442-0227 (407-442-0215 for Spanish). You can also request a FREE quote online by Clicking HERE.