Last year, Walt Disney World closed the entire land know as Rafiki's Planet Watch, and rumors swirled that the closure was permanent. Thankfully, Disney later confirmed that it was a temporary closing and the area would undergo an extensive refurbishment. Disney has now announced the reopening of the land along with some changes and enhancements. Catch all the details below!
Here are all the details from Disney Cast Member Scott Terrell:
Like many of you, I have a soft spot in my heart for Rafiki's Planet Watch at Disney's Animal  Kingdom. So, I'm delighted to announce that Rafiki's Planet Watch, the Affection Section and the Wildlife Express will fully reopen this summer. The area will include a few new enhancements and join the celebration of all things "The Lion King."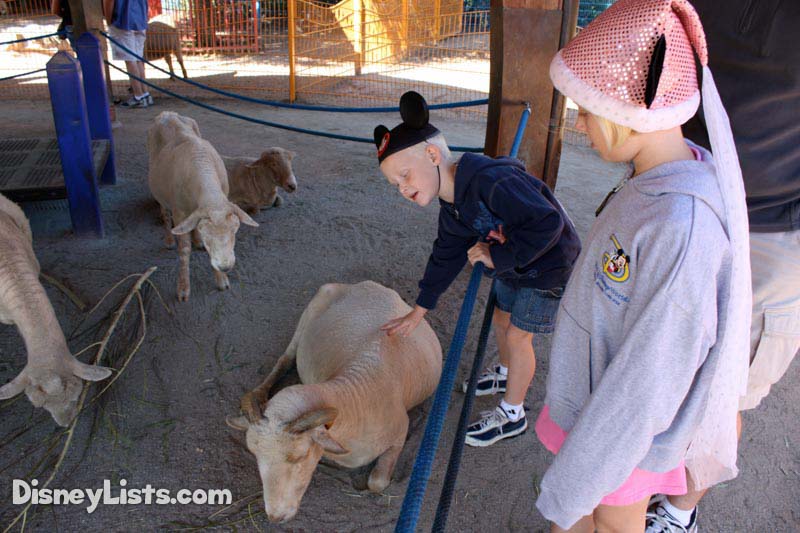 Rafiki's Planet Watch will still include the animal encounters our guests love, as well as new experiences that draw from Disney's rich heritage of wildlife animation, featuring a celebration of "The Lion King." We cherish this special place where our guests and cast members can connect to the magic of nature and see the importance Disney places on animal care and conservation in our parks and around the world.
In the spirit of taking a page from "The Lion King," Hakuna Matata!
RELATED STORY: 9 Facts and Secrets About Rafiki's Planet Watch at Disney's Animal Kingdom
By Christy Caby
Rafiki's Planet Watch gives guests the opportunity to learn more about the animals that live at Disney's Animal Kingdom, including how they are fed, their habitat and how to conserve and protect the environment that they live in.  It is a great place with a lot of interactive components.  Here are some great facts and secrets for Rafiki's Planet Watch:
9 – There are actually a ton of different things to see.
The attraction isn't just one thing to see and experience, it is actually a large grouping of different things.  You have sections that include an area where you learn about animal habitats, a petting area to brush and pet sheep and goats, area to learn about conservations, veterinary education, and live procedures, animal cams to view the animals while in their homes that are backstage, character encounters and so much more.  There is a lot to do and experience that it is so much more than just one attraction and is well worth the fun train ride out there.
8 – You can see Pride Rock from the train.
While you are on the train to head over to Rafiki's Planet Watch, look off in the distance as you approach the first backstage home area for the animals.  When you do, you will notice "Pride Rock" which is the lion's onstage home for Kilimanjaro Safaris.  You might even be able to see a lion or two off in the distance sunbathing.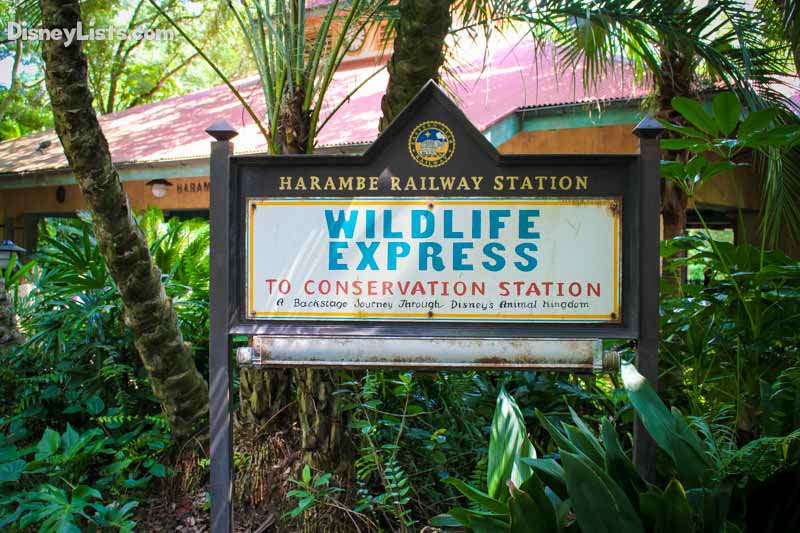 7 – Gorilla training.
One of the things that guests have been able to learn from visiting Rafiki's Planet Watch is some of the training objectives that they have with gorillas.  They train the gorillas to give them their arms or turn their ears toward the vet so that their exams and checkups can be completed much easier.  The larger goal for this is to eliminate the need for anesthesia unless necessary for specific procedures.  This is safer and less impactful for the animals.
6 – There was a name change.
Rafiki's Planet Watch was not the original name for the area.  It was originally known as the Conservation Station.  It was during the Millennium Celebration at Walt Disney World at the name change was done to rename the area as Rafiki's Planet Watch. There were no other significant changes made at the time of this name change.
5 – Opening day attraction.
This attraction, then known as the Conservation Station, was part of the opening day attractions for Disney's Animal Kingdom when it first opened on April 22, 1998.  This date was also Earth Day, so it makes a lot of sense that the opening of the park would be sure to include an area that could educate guests on conservation and learning more about what we can do to help the animals.
4 – Wildlife Express Train
This train takes you on a 1.2-mile ride from Africa all the way to Rafiki's Planet Watch.  On the way, you will see the backstage homes of many of the animals from the safari and the walking trail exhibits.  It is really neat to see their homes and a bit of how much the animals are cared for and the number of cast members that it takes to ensure that they are safe, happy and healthy.  The train goes all the way to Rafiki's Planet Watch and then you can take a return trip right back to Africa.  The train is unique in that all guests face outward to the side in one direction rather than facing forward.  This allows them to prevent you from seeing what is behind you very easily, that may not be very show-worthy, and focus your attention on the areas that they do want you to see.  One of the locomotives is even named R. Baba Harpoor, which is a nod to one of the imagineers, Bob Harpur.
3 – Witness the surgeries.
There really are live surgeries that are completed onstage behind glass for guests to witness.  These would be the more routine type of operations, but still exciting to watch.  These are typically done in the morning, so if you have an interest in getting to see this, then you should head over there first thing so that you don't miss it.  You may not have the same opportunity later in the afternoon.
2 – Control the cameras. 
You can actually take control of the various animal cameras that show the backstage habitats.  You can take a peek at the animals that are there and see what their backstage homes look like.  Kids love getting to push buttons and take control, as well as try to see what they will be able to spot!
1 – Food preparation.
The meals for many of the animals are prepared at the exhibit.  You have the opportunity to learn about the diet for the animals and how their food is prepared.  I don't suspect that it is going to have you wishing you could try any of it, but it is very interesting to see the food up close and get to learn about how Disney goes above and beyond to ensure that all of the animals receive the diet that they need.
For a no obligation, FREE Quote on a Disney vacation package, please contact our travel partner Magical Vacation Planner at 407-442-0227 (407-442-0215 for Spanish). You can also request a FREE quote online by Clicking HERE.