There are so many exciting things coming to Walt Disney World for its 50th Anniversary in 2021. One of those attractions is a new thrill ride at Magic Kingdom. A new TRON attraction is currently under construction in Tomorrowland and we've got an update on its progress. Catch all the details below.
Here are all the details from Disney Cast Member Thomas Smith:
Recently, we celebrated another major construction milestone for the much-anticipated TRON attraction coming to Magic Kingdom Park at the Walt Disney World Resort – the first steel support columns have been installed!
The steel columns will serve as the framework that'll support the coaster's track in Tomorrowland.  And today, we have a special look at the columns and the progress Walt Disney Imagineers, Disney cast members and project teams have made in bringing the attraction to life.
The TRON attraction is based on the guest-favorite attraction TRON Lightcycle Power Run at Shanghai Disneyland.  This coaster-style attraction will allow riders to board a train of two-wheeled Lightcycles for a thrilling race through the digital frontier.
Earlier this year, cast members continued a Disney tradition by signing their names on one of the first steel support columns for the new attraction. The TRON attraction is set to open at Magic Kingdom Park in time for Walt Disney World's 50th anniversary in 2021.
Check out this video we posted on our Instagram showing the progress of the Tron construction from the People Mover!
More information about the attraction in Shanghai Disneyland:
TRON Lightcycle Power Run is a semi-enclosed launched steel roller coaster attraction at Shanghai Disneyland. Based on the Tron series, the attraction takes guests on a ride through the Grid on their own light cycle. The coaster's track takes riders inside and outside the attraction's building, reaching speeds of over 60 miles per hour—the fastest for any Disney roller coaster.
Here are additional details about the attraction from the Shanghai Disneyland website:
Experience high-speed thrills and chills as the Grid comes alive in a heart-pounding race for survival. Created as a friendly way for "Programs" and "Users" to interact, the Power Run pits team against team in the quintessential quest to capture 8 Energy Gates and triumph over opponents.
Prepare for digitization after entering the portal—this is your access into the energy, lights and excitement of TRON's high-tech universe. As you leave the real world behind, you'll proceed to the games as a member of Team Blue, ready to compete against some of the Grid's most menacing Programs.
Adrenaline-pumping music, lights and 3-D graphics inspire a furious surge toward the winner's circle. Traverse TRON's electrifying multi-sensory environment as you speed, dip and dive through digitized darkness on one of the fastest indoor roller coasters in Disney theme park history.
RELATED ARTICLE: Top 6 Thrill Rides at Disney World
by Cindy E. Nykamp
Many consider the park that must not be named to the north of Disney World 🙂 to be the king of thrill rides and Disney World to be the king of storytelling. But all of the rides on our list prove that Disney is pretty good at providing both. When you board these attractions, you become part of the story, and that enhances the experience by leaps and bounds. It's the story that makes the rides thrilling on a physical and emotional level.
Are there bigger, faster, higher thrill rides out there? Yes. But without a strong story to immerse yourself in, those pale in comparison to the experience that Disney provides so well. Here are the top 6 thrill rides at Disney World.
6 – Dinosaur (height requirements: 40 inches or taller)
Dinosaur is a time travel experience that takes you back to the Cretaceous period (dangerously close to the asteroid impact that killed off most life forms) to retrieve a passenger extra large (aka an Iguanodon). Riding in a CTX Time Rover, you will be jostled, tossed and turned as well as chased by a variety of different dinosaurs! And what is that coming towards us? Is that the meteor? Will we make it back safe? Is the T-Rex going to eat me? You'll need to visit the Dino Institute to find out!
Kids Tip: This ride includes especially loud noises, has many periods in complete darkness, and projects a genuine feeling that you are indeed being chased by dinosaurs! Parents with small children should proceed with extreme caution. In fact, this is a ride we recommend a parent ride first without the child to gauge appropriate or not. This is not a pre-historic safari!
5 – Space Mountain (height requirements: 44 inches or taller)
Designed with the help of a NASA astronaut, Space Mountain is an out of this world journey through the cosmos! Once you've passed the Control Tower, you'll reach a futuristic launch pad where you will board a rocket shaped vehicle. You'll ascend a 180-foot high mountain and then are launched into the outer reaches of deep dark space! You'll be twisted and turned as you pass stars, meteors, and comets. After many ups and downs, you'll travel through a wormhole for reentry to Earth. Whew! What a ride! This is a Disney classic, and a must ride for serious thrill seekers! Decades after opening, this roller coaster still holds up well.
Kid Tip: This ride includes complete darkness and very sharp twists and turns.
Adult Tip: This ride includes very sharp twists and turns. This thrill seeker had to give up this awesome ride because of the terrible headaches received from the jostling. Other's have even given up their dentures while riding! (No lie. True story.)
4 – Rock 'n' Roller Coaster Starring Aerosmith (height requirements: 48 inches or taller)
Wait a minute! I've got a great idea. Let's all get into a "super-stretch" limo and make our way through the busy streets of L.A. to get an Aerosmith concert! We've got backstage passes after all! You'll speed off at a zooming 60 miles an hour with the rockin' tunes of Aerosmith playing all around. This fantastic indoor rollercoaster includes 3 inversions, 2 rollover loops, and one corkscrew! If you're looking for a classic rollercoaster with an indoor twist, then this is the ride for you!
Kid Tip: This ride has a small section of complete darkness (the launch) and goes upside down.
3 – The Twilight Tower of Terror (height requirements: 40 inches or taller)
It's a stormy night, and you've decided to check yourself into the Hollywood Tower Hotel. Man, this place could use some housekeeping! You are guided into a tight library with other weary travelers when things really become creepy. Oh, no! You've just entered The Twilight Zone! Strangely, you find yourself in the boiler room of the hotel and now have to enter the old service elevator to get to your room. Something doesn't seem quite right, but the Bell Hop appears to think it will be ok! Will it? You stop at the 13th floor only to feel nothing below as you plummet down and shoot up over and over again! If you love the feeling of weightlessness created by some serious g-forces, then this is the dimension for you! Best of all, with random drop sequences, no two rides are the same every time.
Kid Tip: Adults will need to judge how their children will handle complete darkness, creepy vibes and being thrown up and down in a service elevator. Again, one to approach with caution.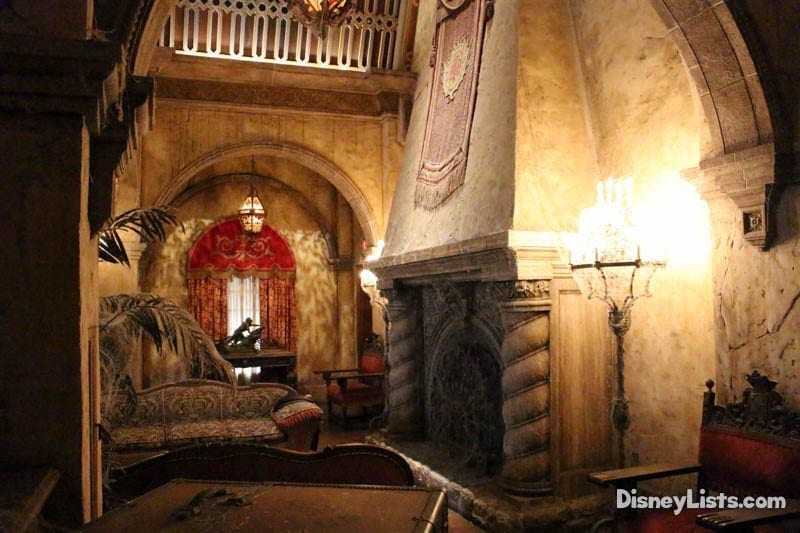 2 – Expedition Everest-Legend of the Forbidden Mountain (height requirements: 44 inches or taller)
So you fancy a trip through the beautiful Himalayas? Then join Himalayan Escapes – Tours and Expeditions where you'll board a train and enjoy a nice serene ride through rolling hills at the base of the mountain. You'll climb a steep incline, travel through a tunnel until you reach the top of the mountain to see a breathtaking view of the surrounding area (Animal Kingdom Park to your right and Hollywood Studios and Epcot to your left). But wait! Oh no! The tracks have been torn up! What comes next is a thrilling ride, backward and forwards, through the darkened mountain. You'll drop 80 feet down to the base before you turn back in. Will you see the dreaded Yeti? Will you survive the best thrill ride at Disney World? You'll have to ride to find out!
Kids Tip: This ride includes loud noises, confined spaces, strong g-forces and has sections of darkness.
1 –Flight of Passage
Avatar Flight of Passage can be found in the land of Pandora – The World of Avatar. Fight of Passage launches each guest on an exhilarating, wind-in-your-face experience on a winged mountain banshee over the awe-inspiring world of Pandora. Guests will actually feel the banshee breathe beneath them as they soar through the forest and past floating mountains. This simulation type ride is thrilling, realistic and very intense. Guests sit on seats similar to a motorcycle that face an enormous projection screen similar to Soarin'. The projection is 3D so expect to wear 3D glasses. There are also numerous 4D effects and scents that add to the realism. Most guest will find it the most amazing simulator ride they've ever experienced. WARNING: Guests who suffer from motion sickness need to be warned that this ride is on a whole new level than any other simulator/movie attraction at Disney. The full immersion of the senses in this ride makes it so much more intense than rides like Soarin' or Star Tours. If you're prone to motion sickness, you probably want to take a pass on this attraction.
Those are our top 6? What's your #1? What did we miss?
For a no obligation, FREE Quote on a Disney vacation package, please contact our travel partner Magical Vacation Planner at 407-442-0227 (407-442-0215 for Spanish). You can also request a FREE quote online by Clicking HERE.