Around the World
Top 8 Apps to Have on Your Smartphone for Your Trip to Disney World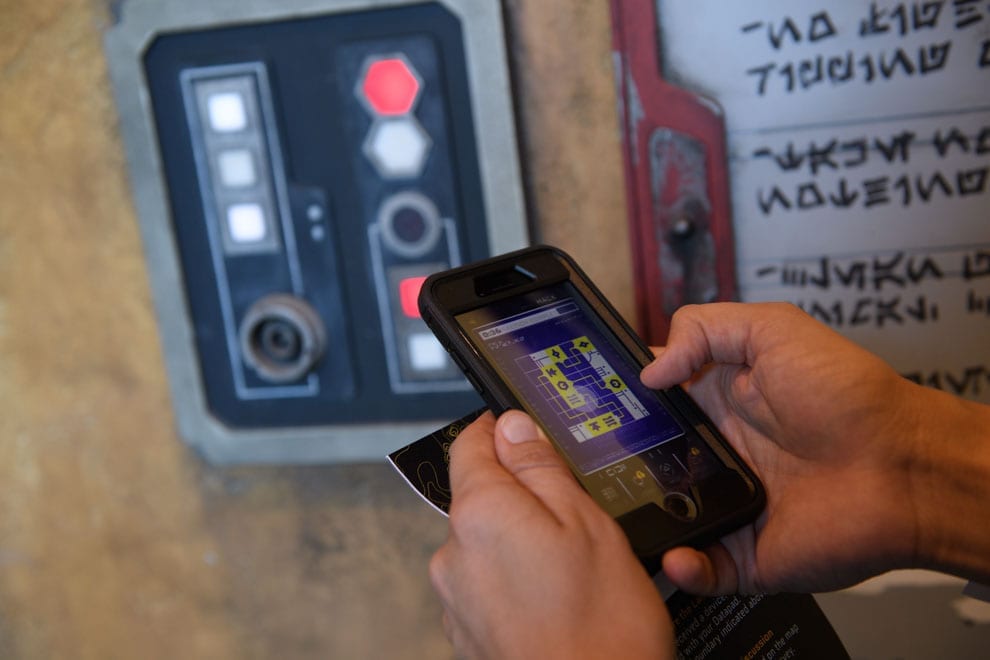 One important planning tip that can make a Disney trip easier (and more enjoyable) is having the right apps downloaded to your smartphone. Some of the built-in apps that most phones have, like Camera and Weather, are invaluable. However, there are a few I would recommend you download from the app store, on whatever mobile device you own, prior to your trip. Disney planning has now gone digital, and these apps can help you with everything from determining attraction wait times, to park tips, to information on Disney restaurants, and much more. Best of all, most of them can keep you entertained while waiting in line!
8 – Magic Guide for Disney World
This app has all the most important information you need for a day at the parks- and it's free to download! The Magic Guide for Disney World offers park hours, attraction wait times and parade/showtimes, maps, restaurant menus, photos and descriptions. If you allow the app to use your location, you can use the maps to see closest attractions, restaurants, and restrooms. I mostly use the app for wait times and park hours, but you can also use it to organize dining schedules and to share those plans with others.
7 – Disney World Lines
This app does a lot more than just tell you the wait times. It will tell you the posted wait times, and the actual expected wait times- for attractions, characters, and shows. You can create a step-by-step touring plan customized to each park, listing which rides you want to go on and in what order. It will also tell you advice on which park to visit on which day, and which to avoid, based on crowd histories, as well as FastPass+ availability for certain attractions that day. This is truly an extraordinary planning tool, even if it does take away the spontaneity aspect. However, keep in mind that some features (okay, most) require in-app subscription purchases, as well as a visit to their website.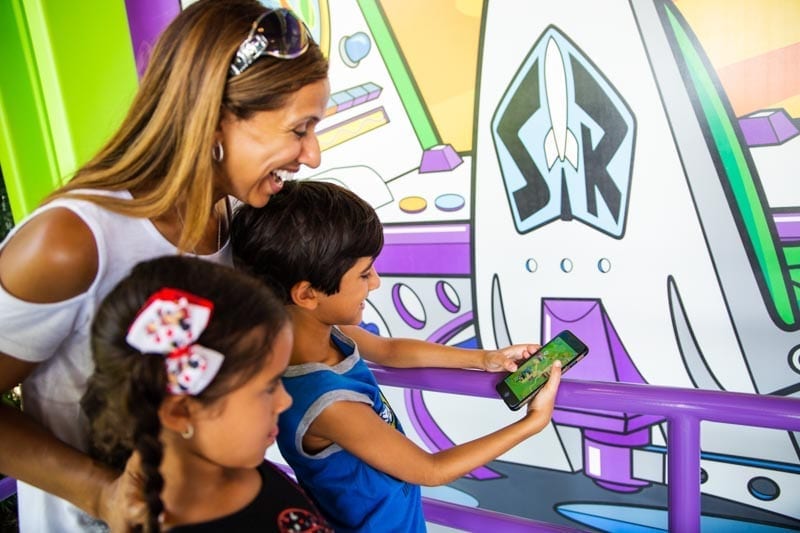 6 – Play Disney Parks
This official app from Disney was designed to help make your wait time on certain attractions a little more entertaining. Users who download Play Disney Parks (which works in both Disneyland and Walt Disney World) can play games with their party that are themed to certain attractions. For instance, if you're waiting for Avatar: Flight of Passage or Toy Story Mania, you can play games designed to match the queue area and earn badges. Some attractions have multiple games you can play, which works well with those rides that have lines spanning over an hour. For shorter attractions, all you need to earn a badge is to ride the attraction itself.
If you have an Apple Music subscription, this app also comes with theme park music playlists you can download. If not, there's trivia you can play while walking around the parks, and the fun, interactive maps you can examine. This app is still evolving, and not all attractions are listed yet. Disney recently added resort experiences, so now you can play while exploring the Art of Animation Resort. I'm sure, soon enough, every ride, restaurant, and resort will have some sort of badge, game, or achievement, and you'll need to visit them all to fully complete everything.
5 – Sorcerer Radio
If you can't get Disney park music through the Play Disney Parks app, then Sorcerer Radio is another really good option. This app streams park music all day, every day. You can even have it on in the background while doing other things on your phone. Park loops and attraction music are added all the time (right now, a "Santa" channel has just been added for the holidays), so you'll have both the latest songs and nostalgic Disney tunes right in your pocket. In my opinion, this is the perfect app to get you hyped for your Disney trip, whether you're listening to it on the way there, in the hotel room as you're getting ready for a park day, or after your vacation is over and you're feeling homesick for Disney.
4 – Mouse Memo Trip Organizer
If you're the type of extreme organizer who likes to put everything into binders and sort things into categories, then I would definitely recommend this app. For $1.99, you can use Mouse Memo to keep track of things like rental cars, hotels, flight times, FastPass times, reservations, Magical Express information, and tours. You can also utilize their restaurant guide, which grabs up-to-date menus from dining locations all over Disney World property. I'm the type of person who likes checking and double-checking itineraries, and if I'm traveling between Disney and other Orlando destinations, I like to keep my important information all in one place.
3 – Hidden Mickeys: Disney World
Once you have all the organization apps, you'll definitely want an app that's purely for fun! It is pricey ($7.99), but Hidden Mickeys: Disney World lets you hunt for those obscure images of Mickey Mouse that are hidden all over Disney property. They can be found in theme parks, restaurants, hotels, and plenty of random areas- so whether you're waiting in line for a ride, sitting by a resort pool, or waiting for your food at dinner, you can see which hidden Mickey's are nearby! This app stems from Steven Barrett's book, "Hidden Mickeys- A Field Guide to Walt Disney World's Best Kept Secrets," but enhances the information by making everything portable and digital. If you use an iPhone, the app can scan your location using GPS and lists the nearest hidden Mickey's. You can even keep track of the ones you find and earn a high score by using as little hints as possible. It's a fun scavenger hunt to do alone or with your party, and will keep your mind off that 120-minute wait for Seven Dwarfs Mine Train!
2 – Where in Disney World?
This is probably the best app you could possibly have if you're into some serious Disney souvenir shopping! Basically, this app lets you browse hundreds of shops all over Disney property and it tells you where to find certain clothes, accessories, toys, and whatever else you may have your eye on! You can type in keywords, or shop by category (and let me tell you, browsing the app for Disney Dooney and Bourke purses is a dangerous activity). You can also find where the closest park essentials are, such as fuel rods, autograph books, strollers, and even first aid items. If you're hungry or looking for a certain attraction (or even a super specific treat, like a Dole Whip), this app will tell you where to go! 
1 – My Disney Experience 
Editor's Note: During the phased reopening of Walt Disney World, FastPass+ is temporarily suspended.
If you only download one app for your trip to Disney World, make sure it's this one! My Disney Experience (or MDE) is basically your lifeline while you're in the World. On the app, you can make FastPass+ reservations for you and your party (make sure you link accounts- depending on where you stay, reservations can be made up to 60 days in advance), make and change dining reservations, look at PhotoPass pictures, view park maps, wait times, show times, and character meet and greet locations…and much, much more. If you have a Disney resort reservation, you can use the app to check-in early, and even use your phone as a room key to open your resort door!
I've always loved doing things at Disney World without having to call someone, and this app basically lets you check, add, and edit every aspect of your vacation. Of course, there are real-life Cast Members around to help, but for planning purposes before your trip, this is a must-have! I'll go on it while I'm at home, even if it's just to refresh the FastPass page to make sure I get that elusive Flight of Passage FastPass, or to check the wait times even though I'm nowhere near the park. This app is free to download, and now that most parties travel with smartphones, there's really no excuse not to have My Disney Experience on your mobile device!
For a no obligation, FREE Quote on a Disney vacation package, please contact our travel partner Magical Vacation Planner at 407-442-0227 (407-442-0215 for Spanish). You can also request a FREE quote online by Clicking HERE.