The phrase "first-timer" can be daunting! You may be new to the Disney Cruise Line (DCL) scene, while it seems like everyone else is already a pro. No worries first-timers (aka Future Pros!) – we have you covered. Before you go boarding the ship with what feels like a "First-Timer" sticker stuck on your forehead, here are a few mistakes we don't want to happen to you, and how to avoid them.
Editor's Note: Disney Cruise Line has suspended all departures through May 2021 and Disney Magic through August 10, 2021. We present this article for future cruise planning.
1 – Not Reading DCL Blogs, Articles, and Books
You've seen the Disney Cruise Line (DCL) magic unfold in the commercials. You've received the Disney emails with special cruise photos and events. You feel like as a first time DCL Cruiser, you've got the gist, right?! Wrong! You're pouring a lot of time, effort, and money into this cruise, so be sure to get the most out of it! Read as much cruise information as possible from dining tips to port excursions and everything in between. Check out our Disney Cruise Line channel, create a must-do list with the family, and check out reviews of everything possible. The more you can learn, the more confident you'll be when stepping aboard the massive Disney ship. You're doing this right now, so keep up the good work!
 2 – Forgetting Proper Documents and Online Check-In
It can be overwhelming, but as soon as you book your DCL cruise, Disney will let you know what documentation is necessary for your voyage. This may require a Passport, so you'll want to get on that right away with your local post office. More checking of the boxes is needed when doing the online check-in. First time DCL Cruisers can check-in online 75 days before the cruise date. We can't stress enough the importance of doing this! This will be the time you confirm documentation, special allergy requests when to board the ship, dining time selections, and more. By tackling the not-so-fun documentation necessities asap, you'll alleviate any day of cruise stress.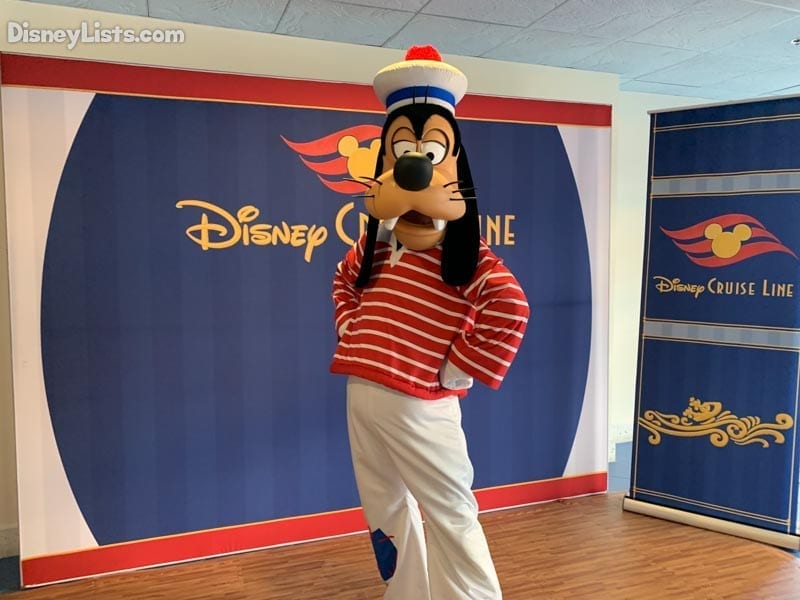 3 – Thinking It's Ok to Not Book Onboard Specials
Surely, Senses Spa and Salon will have a time slot once you get on board for that ideal massage, right? Well, we're sorry to report that this isn't always the case! Onboard specials such as Senses Spa and Salon, fine dining at Palo or Remy, and Beverage Tasting Seminars are just a few of the many reservations you can (and should) make well before you set sail. The more times you sail with the DCL, the earlier you can book these experiences. First-timers, however, can book 75 days prior to the sail date. You'll be disappointed when you get on the ship to find out they are booked up for your desired activity.
4 – Booking Port Excursion with Someone Other Than Disney
While Disney's Port Excursions (aka Port Adventures) may be available at a higher price tag then some of the local businesses, we'd highly suggest this isn't a place to pinch pennies. By booking your Port Excursions through the DCL, you'll have the relief of knowing you are guaranteed to make it back to the ship before departure, even if something such as a transportation issues goes wrong while you're at port. As long as you're with a Disney Port Adventure, you will be taken care of. We can't say this for the other excursions. Plus, Disney has their name attached to the excursions, making guests confident they know they are paying for the best of the best. If safety warnings (such as theft, etc.) are an issue at your Port of Call, this is another reason to stick with Disney to be on the safe side.
5 – Forgetting to Pre-Book Character Meet and Greets
First time DCL cruisers may not be aware that some of the character meet and greets require pre-booking a time slot. There is no charge for character meet and greets, but some of the extra exciting ones (such as several Disney Princesses!) are available only to guests that have pre-booked the experience. Be sure to understand which character meet and greets are available and which ones will require a pre-booking. Thankfully, not all characters are on a pre-booking schedule, so there are spontaneous character meet and greets you can look forward to!
6 – Purchasing the Photography Package on the Ship
Plan ahead and purchase the Photography Package at least 2 days prior to your sail date. By purchasing the photography package in advance, you'll save roughly 15% of what you would be spending on the ship. Photography Packages are a great way to snap as many photos as you want and save them for years to come as a perfect family souvenir!
7 – Failing to Plan for Castaway Cay Correctly
Are you taking one of the DCL voyages that has Castaway Cay as a Port of Call? Lucky you! This is Disney's privately-owned island… and yes, it's AMAZING! You may be expecting to step foot into the sand and sunbathe all day, but it really is best to have a game plan for Castaway Cay. As soon as the ship docks and you are clear to disembark, you'll want to be there, ready to go. Being one of the first off the ship will allow you to pick a great spot on the beach and tackle the slides and snorkeling without the crowds. Make a basic schedule for what you plan to do that day. Just remember, this sliver of paradise is supposed to be a place for relaxing, so don't over schedule. Lastly, be sure that while you're making your packing list for the cruise, that you include a packing list for your Castaway Cay bag. Sunscreen, goggles, sand toys, medicines, etc. are easy to pack in a light bag. No need to overpack, however, as the ship is right there for all your needs! Click here for everything you need to know about Castaway Cay.
8 – Ignoring the Navigator App
The last thing you likely want in your hand while on a cruise is a phone! If you're anything like us, you just want to put the phone down and pick up a Bahama Mama Cocktail! No worries, you can still do this, but we'd also recommend picking up the phone on occasion to take advantage of the free, DCL Navigator App. The app offers a schedule of the many upcoming activities available throughout the ship. It also has a text option with those on board since your phone will likely be on airplane mode. Go ahead and download the app know, but be aware that it doesn't have much functionality until you are on the cruise.
9 – Not Booking a Future Cruise Before You Disembark
Just wait! When your DCL cruise starts coming to an end, chances are you'll already be planning your next voyage on the big blue! Take some time to think about it, but if you book your next DCL cruise while on your current cruise, you'll score major discounts. Chat with Guest Services to see what is available. You'll need to be ready to make a deposit, but chances are this deposit is refundable. Go ahead and book while onboard! If you decide once you have your feet on the ground that it isn't right for you, you can always cancel in the allotted time frame for a refund.
For a no obligation, FREE Quote on a Disney vacation package, please contact our travel partner Magical Vacation Planner at 407-442-0227 (407-442-0215 for Spanish). You can also request a FREE quote online by Clicking HERE.