Disney isn't all about soaring through the sky on Dumbo and giving Mickey Mouse the squeeze of a lifetime (although these are favorite parts!). Disney fans know endless food options are just one bite away! If you're looking for that all-inclusive vacation feel, the Disney Dining Plan (DDP) might just be the best way to go for you and your family. Let's make the most of it, shall we? Check out the 10 tips below.
1 – Make Sure You Understand It
This seems simple enough, right? Unfortunately, people tend to see the three words – "Disney" (you know it's something good) – "Dining" (yum, yes please) – and "Plan" (type-A people rejoice)! All other planning goes out the window and they assume they'll figure out how it works along the way. To get the most out of the DDP, the basic understanding of it is key. A quick run-down:
The DDP is a pre-paid dining package available for guests staying at a Disney Resort. Each guest age 3 and over in your party can receive the DDP. You pay a set price per person, per night of your stay. You are allotted a certain amount of credits for your vacation to use as you would like at the many different Disney restaurants that accept the DDP.
There are 4 plans available including:

Quick Service Dining Plan: 2 quick-service meals and 2 snack credits per night
Disney Dining Plan: 1 quick-service meal, 1 table-service meal, and 2 snack credits per night
Disney Dining Plan Plus: 2 meal credits per day (QS or TS), 2 snacks credits per night
Deluxe Dining Plan: 3 meals (QS or TS) and 2 snack credits per night
Each plan includes guidelines as to what can be ordered. When you arrive at the restaurant, a Cast Member will ask if you are on the DDP and guide you through the menu. You then scan your MagicBand as payment and credits are pulled from your account.
2 – Track Credits and Mobile Order with the App
Upon arrival to your Disney Resort, all of your DDP credits are put on your account at once. In other words, you could spend all your credits at the start of your vacation if you went into an all-out eating frenzy! Some people stress about being able to keep up with how many credits they have left. No worries! Simply download the My Disney Experience App to your phone. This free app will allow you to track your credits with ease. Even better, when dining at a quick-service restaurant, you can use your DDP credits with ease when Mobile Ordering. Order while you wait in line for an attraction. Tell the restaurant when you have arrived. And be prepared for your food to come out quickly without fighting the lines.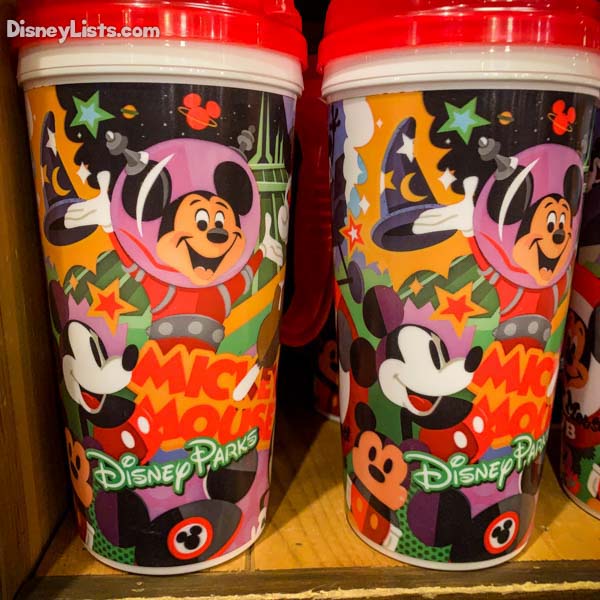 3 – Use that Refillable Mug!
Each guest on the DDP will receive a refillable mug. Not only is this a perfect souvenir to use back home, but it'll give you all the fountain drinks your heart desires at the Disney Resorts. Each resort has a rinse station for your mug and several Coke products, tea, and coffee readily available. To prevent people from abusing the refillable mug, the brilliant fountain system will read the chip at the bottom of your mug and require you to wait 3 minutes between refills. Unfortunately, the refillable mug does not allow for refills in the parks.
4 – No-Go on the 2-Credit Restaurants
There are some restaurants at Disney that require two dining credits per meal. For example, if you plan to dine in Cinderella's Royal Table, each meal will cost you two meal credits per person. With that being said, we aren't saying don't eat there. Plan out your meals in advance and see if it's wise to pay out of pocket for 2-dining credit restaurants instead of using your DDP meal credits. A little advanced planning and budgeting are key here!
5 – Don't Use Snack Credits on Water
Did you know you can get water for free at Disney? Sure, there are water fountains but if your looking for cold ice water, simply ask for one at any of the quick-service restaurants. It's totally free. Unfortunately, not everyone knows that and will instead use one of their snack credits on bottled water. DDP snacks will be labeled. Look for the most expensive snack item that interests you to get the most bang for your buck.
6 – Skip the Pasta and Breakfast (except Character Dining!)
Go big or go home, right? If you're looking to get the most out of your DDP meal credits, go for the most expensive plate that looks appealing to you. For example, you could skip the less expensive pasta and instead go for the juicy steak. However, if pasta is your thing – happily carb up! Breakfast is another area to keep an eye on with the DDP. Breakfast at Disney is cheaper than lunch or dinner. If you are looking to spread your DDP credits out, you may want to focus on the dinner and lunch side of things – again to get the most out of these meals you've already prepaid for. On the flip side, there are some great character breakfast buffets that we feel are well worth the dining credit… hello, Chef Mickey's!
7 – Order the Specialty Beverage
Remember that refillable mug we mentioned above that gets you all the fountain beverages your heart could desire at your resort? Well, when dining at a restaurant in the park, this is a perfect time to change up your beverage selection. Instead of ordering a Coke you can easily get at your resort, select one of the Specialty Beverages. Specialty Beverages include certain alcoholic beverages for guests 21 years and up. For those too young or not wanting alcohol, specialty beverages are still the way to go with selections like fruit smoothies and milkshakes.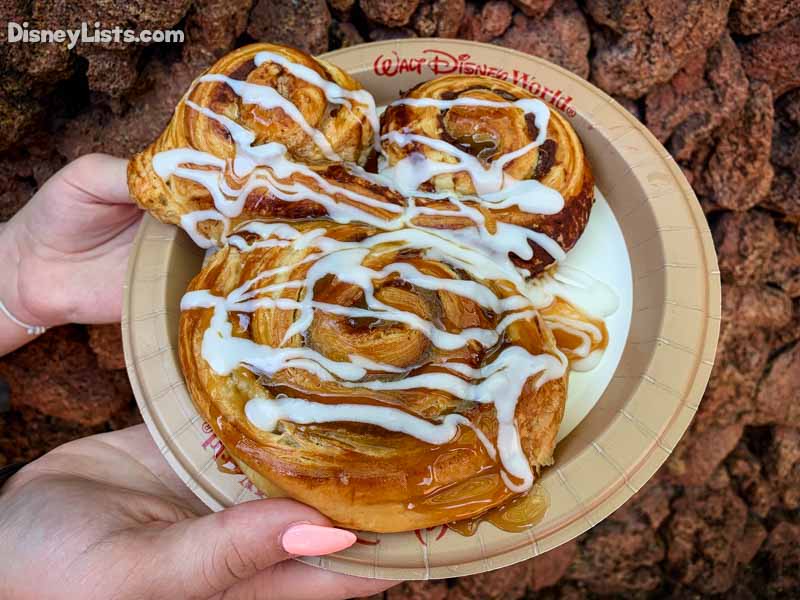 8 – Ask about Substitutions
See something on the menu that isn't mentioned in the DDP options? While it's not a guarantee, you can ask if a substitution may be available. A standard substitution to be aware of includes trading out a dessert for a salad or side item, as not everyone wants a dessert after each meal (although that's never us!). You can also ask to exchange a drink for a snack in quick service locations. The most popular substitution is the ability to exchange one quick-service meal credit for three snack credits. Have snack credits left at the end of your trip? Think of the family and friends back home and purchase snacks as souvenirs!
9 – Be Aware – Gratuity is NOT Included
This is extremely important folks! We love Cast Members and feel tipping them graciously for their service is the way to go! Gratuity is not included with the DDP unless you've used your credits to book a dining experience that includes gratuity (such as a dinner show). Look at your bill and be prepared to tip ideally 18% or above the final cost.
10 – Try to get it FREE!
Who doesn't like free?! Disney is known for offering vacation packages that include purchasing the resort room and tickets with the addition of the DDP for free. These promotions are typically very limited and have certain restrictions. Stay in the Disney loop and receive breaking news (such as Free Dining) by subscribing to the DisneyLists.com newsletter.
Now, who's ready to spend all their snack credits on Mickey Ice Cream Bars with us?
For a no obligation, FREE Quote on a Disney vacation package, please contact our travel partner Magical Vacation Planner at 407-442-0227 (407-442-0215 for Spanish). You can also request a FREE quote online by Clicking HERE.