It's just a WEEK before you set sail on the Disney Cruise Line (DCL)! At this point, you're likely in a fog and can only focus on hugging Mickey, getting some sun, and sipping on the cruise's drink-of-the-day. But, before you let your brain go cruising, hang in there as there are a few do's and don'ts you'll want to handle the week before you sail away.
Editor's Note: Disney Cruise Line has suspended sailings aboard the Disney Fantasy through April 24; the Disney Dream through April 30; the Disney Magic through May 9; and the Disney Wonder through May 12. We present this article for future cruise planning.
1 – DO Check-In Online and Make Last Minutes Reservations
If this is your first time sailing with the DCL, you'll be able to check-in online 75 days before your sail date. This is the time for making on-board reservations like fine dining at Palo or Remy, booking spa treatments with Senses Spa, and registering your child for the kids' clubs. The 75-day mark is also the time for booking your Port Adventures (aka excursions). If you're a week out and haven't done this already, you need to do it pronto! Fingers crossed that the reservations and excursions you are hoping for will still be available, as many of them book up fast.
2 – DON'T Miss Out on Your Disney Character Call
Did you know that you can schedule a prerecorded Disney Character Call wishing you well on your DCL cruise? In your cruise portal online, visit "My Reservations" and select "Request Call" beside the Free Character Call header. You can select what phone number, day, and time you would like your Character Call. You can also select which character you would like to hear from on their list of 3-4 characters. This is such a fun way to get the family excited with a call from a Disney Character before you even set foot on the ship!
3 – DO Plan Your Port Arrival Time 
During your online check-in, you will be prompted to select a time of arrival to board the ship. If it works with your port arrival plans, we'd recommend selecting the earliest time possible. The week before your cruise, you'll want to be sure you know this time and make plans to arrive slightly earlier, so you'll be through security and ready to go at your allotted time. Be sure you know how you are getting to the port! Do you know where you are parking your car for the duration of the cruise if driving in? Are you traveling the Magical Express from Walt Disney World? Or are you flying in and catching transportation from the airport? However, you plan to arrive, be sure all the details are ironed out the week before your sail date.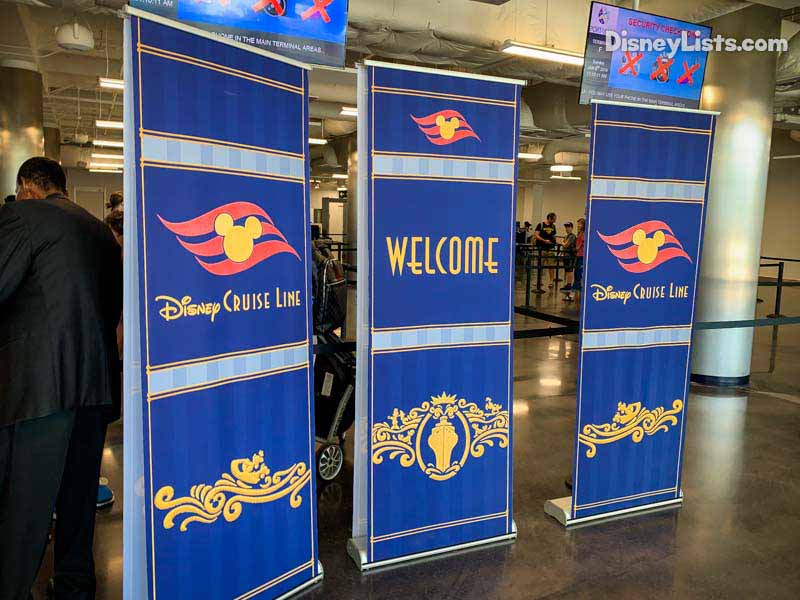 4 – DON'T Skip a Stop By the ATM
You'll need to have small bills on hand before, during, and after your cruise. You'll want to be able to tip those that are handling your luggage, for example, without having to ask them to break a $50. While many of us are used to swiping our cards wherever we go, we feel it's smart to have small bills ready for your port excursions. Some port vendors may not have the ability to take anything but cash. Plus, there is so much credit card fraud these days that when away from home, cash might be your best option.
5 – DO Purchase Disney Gear Before You Arrive
Once you board, you'll find out right away that there is plenty of fun Disney gear available on the ship! It's super tempting to shop away, but keep in mind it is also a lot more expensive on the ship. If you don't have time to get items like t-shirts, hats, bathing suits, etc. shipped to your home the week before your cruise, you can stop off at areas surrounding the port and do some shopping! Many of the Disney Ports have surrounding Wal-Marts or Targets that have Disney gear for the whole family. Save yourself a little money and do the Disney shopping the week before your cruise.
6 – DON'T Overlook Carry-On Essentials
When you arrive at the port, you'll check your luggage and won't be able to access it until it shows up next to your stateroom later in the evening. This means you'll need to plan for almost a whole day before you see your luggage! Each guest is welcome to bring a carry-on with them, whether it be a small bag or backpack. We'd recommend spending the week before your cruise focusing on what to pack in your carry-on. Essentials like medications, documents such as passports, cash, and other necessities should be put in this bag instead of in your larger luggage that gets checked. Just remember not to go overboard with packing your carry-on as this is the bag you will have to carry with you until your stateroom is ready.
7 – DO Pack the FUN for Kids and Adults!
Yes, you'll find loads of fun aboard the DCL – but don't forget to pack some fun and interesting items for your kiddos (and for yourself) in the carry-ons. The carry-on can be used before you even arrive to the port in the plane or in the car. Keep the kids occupied with little toys or activity books. Once on board the ship, be sure you have their swimsuits packed in the carry-on if you plan to swim that first day before your luggage arrives to your stateroom. Adults – did you know the DCL allows you to pack alcohol for each guest 21 years of age and older? You are allowed 2 unopened bottles of wine or champagne (no larger than 750ml). Or, if you prefer beer – you can have a 6-pack no larger than 12 ounces instead of the wine or champagne. This alcohol must go in your carry-on, as it is not allowed to be checked with your luggage.
8 – DON'T Forget to Attach Luggage Tags
Before your cruise, the DCL will send you a package in the mail that contains several luggage tags. While you are packing your carry-on bags, as mentioned above, this is also a great time to attach your luggage tags to all your bags. Even though you aren't checking your carry-on bag, attach a luggage tag to this bag as well in case you misplace it somewhere. Attaching these luggage tags the week before you cruise beats having to attach them last minute or forgetting your luggage tags all together!
9 – DO Have your Cruise Documents Ready
It's the week before your cruise – all of your documents should be ready to roll! At this point, it would be too late to obtain a Passport, so hopefully, you've already checked that off your list if needed for your cruise destination. We'd recommend reviewing one last time what documents are required and double-check that you have them ready. Be prepared to have them with you once you arrive at the port to board the ship.
10 – DON'T Ignore the DCL Navigator App
Some people want nothing to do with their phones once they hit the open sea! We totally understand and couldn't agree more. At the same time, we still recommend downloading the DCL Navigator App the week before you cruise. It's a free app that is extremely useful on board. Once you download the app, you'll see there really isn't anything for you to do – but once you get on the ship, the app comes to life! It works perfectly even with your phone in airplane mode. This will be a place for you to get a schedule of all onboard activities and even text other cruisers without needing Wi-Fi. Go ahead and download now!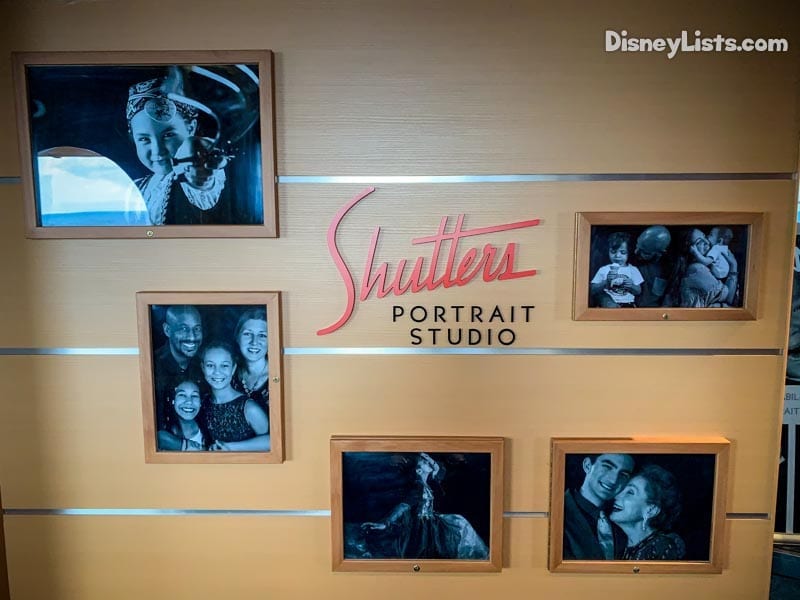 11 – DO Pre-Order the Photography Package
Get ready for LOTS of pictures! The DCL has photographers all over the ship from the dining rooms to character meet and greets. They always seem to capture that perfect moment, too – making it easy to want to purchase several of the photos taken on board. Did you know you can save roughly 15% by ordering a Photography Package before you arrive? You must pre-order your package at least 2 days before your sail date to take advance of the savings. There are several different packages available, so pick which one works best for you and your budget.
12 – DON'T Forget to Review the Ship & Port of Call
Being that you're just a week away from the cruise, it's easy to feel rushed and stressed as you pull everything together. Stop the overtime at work, laundry, and dog-sitting instructions for just a moment! Have a cruise preparedness night and sit down with the family to review the layout of the ship as well as what to expect at the Ports of Call. Even if you've done this before, the week before your cruise is an ideal refresher time. Answer the kids' questions, select must-do experiences, and dream about the magical adventure that awaits just a week from now.
Let the final week countdown begin to your memorable Disney Cruise Line adventure!
For a no obligation, FREE Quote on a Disney vacation package, please contact our travel partner Magical Vacation Planner at 407-442-0227 (407-442-0215 for Spanish). You can also request a FREE quote online by Clicking HERE.