"See the line where the sky meets the sea? It calls me!" – Moana had it oh so right. There is nothing better than setting sail into the horizon. Oh, wait – yes, there is… doing it with Disney! The Disney Cruise Line offers an exceptional fleet of ships, eagerly awaiting to take us cruisers from one destination to the next (with a hint of pixie dust, of course). While the ship and the big blue are calling, stepping foot on the many different ports of call enhance the experience. Before you go port exploring, check out a few tips and tricks to experiencing ports of call for families with young children.
Editor's Note: Disney Cruise Line has suspended all departures through May 2021 and Disney Magic through August 10, 2021. We present this article for future cruise planning.
1 – Have Fun Planning as a Family
Where are you headed? Between the four Disney Cruise Line ships, you can select a cruise that can take you in many directions, including destinations such as the Bahamas, Caribbean, Mexico, Europe, Alaska, and much more! Chat with the family about these different destinations and plan to do some fun family-night research in advance. Pull up maps. Look at pictures. Check out what there is to do at the port. You can even have a family-night dinner that features the type of food you may taste once at port! If your kiddos are anything like ours, they like to be in the planning loop – so go ahead and involve them in your port plans.
2 – Talk Safety
Disney's security is unmatched by many cruises. With this being said, you may receive a safety warning from the Disney Cruise Line in advance of your vacation. Read over this information carefully. Typically, the warnings include theft at some of the ports, such as the Bahamas. Talk with your kids about the importance of staying with you at all times. We don't recommend letting a child go to the restroom on their own or getting a running start around the block, making them go out of sight. Don't scare your kids, of course, but do your best to keep them aware of their surroundings while at port.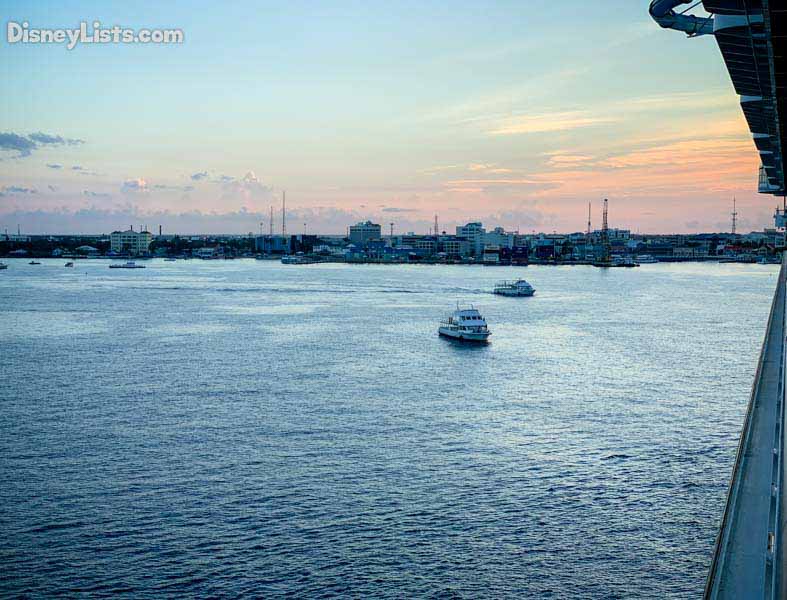 3 – Know What to Bring with You
Disney will let you know in advance what you will need at each port, including documents that may be required for proof of citizenship. What the adults are required to bring, may not be the same as what the children are required to have. This is something you'll need to know before you port explore! Besides the documents needed, check to see what type of bag you may want to pack. If you're experiencing Disney's Castaway Cay, do you want to bring your own snorkel gear or rent Disney's? If you're walking through Alaska, do you need a rain jacket with you, or how about a stroller? All good things to check out in advance, so you'll have with you what you may need without having to return to the ship.
4 – Get an Early Start
Looking to make the most of your port day? Get an early start to the day by being one of the first off the ship! Disney will announce what time cruisers are expected to be allowed to exit the boat, so plan to be ready at this time if possible. The sooner you get off, the more time you'll have to explore! Plus, you may have a great chance to come back early enough for the kids to swim in the cruise pools (and ride the Aquaduck!) without crowds or lines.
5 – Book Disney-Owned Excursions
Excursions galore! There seems to be an endless list of excursions for cruisers to explore while at port. The excursion costs are in addition to your cruise cost, but many of them are worth the money if you plan to explore the port to its fullest. This is another area to get the kids involved in the planning, so you'll know what excites them the most! We highly recommend sticking with a Disney Excursion. There will be several opportunities to book an excursion from an outside company, but again – stick with Disney. We say this because of the safety we feel it involves (particularly with children in tow) and because Disney is guaranteed to get you back to the ship before it sets sail. Other companies can't make that promise!
6 – Experience the Culture
We are always looking for a good teaching moment for our kids – even when on vacation! Look for something that will allow you to experience the port culture, whether it be in entertainment, food, experience, or music! We also like to provide our kids with some spending money so they can pick out a souvenir to remember the port by. Tip– look for an ornament you can place on your tree year after year to remember your port experience.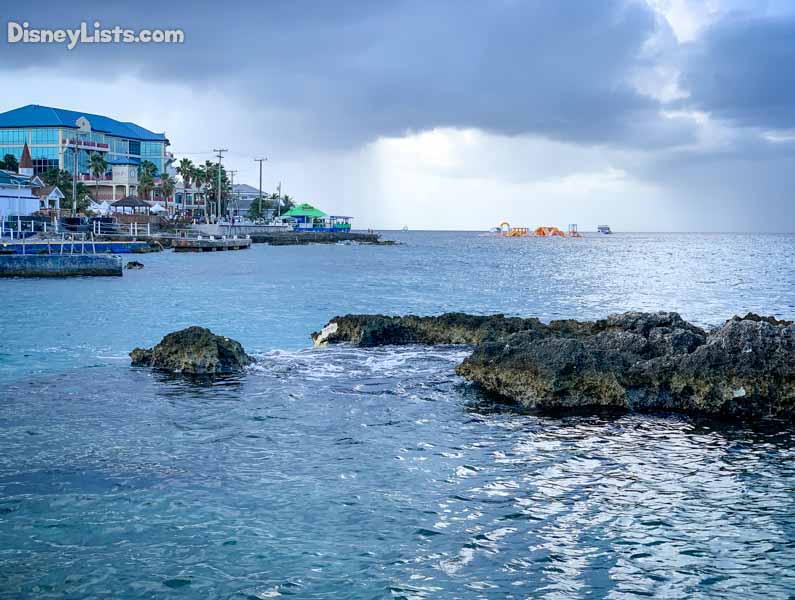 7 – Have a Watch
Lastly, but probably the most important – be sure to have a watch on you. When Disney says they will leave port at a specific time, don't expect them to wait even 5 minutes for you. They will be packed up and closing the door at that exact time. No joke – it doesn't matter if Johnny has slow-walking legs or Jill is having a meltdown – when it's time to be on the ship, be there early, so you don't miss your ride home.
Adventure awaits! Happy Port Exploring!
For a no obligation, FREE Quote on a Disney vacation package, please contact our travel partner Magical Vacation Planner at 407-442-0227 (407-442-0215 for Spanish). You can also request a FREE quote online by Clicking HERE.