Five, four, three, two … one of the joyous ways to count down to 2020 is being part of the over-the-top New Year's Eve events at Walt Disney World. The Most Magical Place on Earth is the perfect place to celebrate! From champagne toasts to exquisite meals, dance parties to spectacular fireworks displays, here's a sampling of the excitement in store as the calendar turns the page to 2020. Catch all the details below:
Theme Parks
Take a walk on the wild side for a fun and festive time as Disney's Animal Kingdom stays open until midnight and DJs keep the night moving at Discovery Island, DinoLand U.S.A. and Asia. Be watching the iconic Tree of Life for a special countdown to midnight.
Magic Kingdom Park rocks out with DJ dance parties. Guests are invited to "grab your pardner" in Frontierland for a spin around the dance floor or catch the futuristic beats in Tomorrowland. Guests can stake out their favorite viewing space as the "Fantasy in the Sky" fireworks show returns for two nights only (in place of "Happily Ever After") to light up the night leading to the midnight countdown. Celebration nights: Dec. 30 & 31, 2019; "Fantasy in the Sky" will also be shown at 6:30 p.m. each night.
Note: The Disney Parks Blog will host a livestream of "Fantasy in the Sky" beginning at 11:50 p.m. ET on Dec. 31. Visit DisneyParksBlog.com for more information.
At Epcot, several nations around World Showcase will roll out dance parties, and America Gardens Theatre will delight revelers with live music. Find a location along World Showcase Lagoon for the nighttime spectacular "Epcot Forever," followed by the countdown to 2020 with a special New Year's Eve display.
2019 will be a year-long remembered at Disney's Hollywood Studios with the debut of Star Wars: Galaxy's Edge in August and the new attraction Star Wars: Rise of the Resistance earlier this month. Magic from that galaxy far, far away will continue on New Year's Eve as a special countdown will lead to a midnight performance of "Star Wars: A Galactic Spectacular," the nighttime show featuring scenes from Star Wars films paired with fireworks and special effects.
Resorts and Restaurants
Disney resort hotels will ring in the new year with a bevy of special events and dining opportunities, including:
Bienvenidos 2020! New Year's Eve at Toledo – Tapas, Steak and Seafood: This new restaurant on the top floor of the new Gran Destino Tower at Disney's Coronado Springs Resort offers a Spanish-inspired menu and flamenco guitarist who will delight in the main room while, next door at the Dahlia Lounge, a DJ leads the big countdown to 2020.
Countdown to Midnight, A New Year's Celebration at Disney's BoardWalk: The countdown to 2020 at Atlantic Dance Hall features a live DJ, party hats and horns, confetti drop, mouthwatering light-bite menu, champagne toast at midnight and views of the Epcot fireworks.
New Year's Eve at Flying Fish: Celebrate the arrival of a new year during a festive affair featuring a multi-course prix-fixe menu created by award-winning chef Tim Majoras. A sustainable seafood tower and intermezzo is included in a second seating for this restaurant at Disney's BoardWalk.
Elegant Evening Under the Stars at California Grill: Ring in the new year with an elegant toast, marvelous entertainment and a special appearance by favorite Disney characters atop Disney's Contemporary Resort. Cap off the night with a dazzling rooftop view of the "Fantasy in the Sky" fireworks at Magic Kingdom.
A New Year's Eve Celebration at Narcoossee's: Visit Disney's Grand Floridian Resort & Spa to be part of this spectacular experience, where diners will enjoy a menu of local and global seafood selections in a relaxed waterside atmosphere with an early seating, or amp up the fun – including a live band for dancing the night away – with a later booking.
RELATED ARTICLE: 9 Best Celebrations to Experience at Disney World
by Mike and Jamie Sylvester
Celebrating a special occasion? Fantastic! Let's make that celebration a magical one with a visit to Walt Disney World! As you browse these 9 best celebrations to experience at Disney World, keep in mind that celebrations can happen whenever they work best for you. For example, just because you couldn't get to Disney in June when your true birthday is, you can always celebrate your birthday in September! Outside of the numerous fun experiences with dining, entertainment, and relaxing available at Disney World – you'll also want to check out Disney Floral and Gifts for awesome in-room celebrations. Plus, don't forget to get your "I'm Celebrating" button, free at Disney's guest services. Let's get to celebrating!
1 – Birthday
We'll kick off with birthdays because, well… everyone has one! BUT – just because everyone has one doesn't mean birthdays should be lost in the routine of that crazy busy life of yours. This year we challenge you to trade in the cake and instead sing happy birthday over a Dole Whip. Buy a pair of Mickey ears for yourself as a present instead of getting that oh so practical gift. Forget about movie night as you head to that Disney attraction you can't get enough of!
2 – Family Reunion
Grandma, Grandpa, aunts, uncles, cousins, brothers, sisters, in-laws… the list goes on! Disney World is the perfect place to celebrate a family reunion because Disney has something for everyone. Yes, family reunions at the picnic shelter are fun – but catching up over dinner at a Disney dinner show such as Hoop De Doo is just awesome. Plus, let's not forget this is your opportunity to get those matching family shirts you've been dreaming of.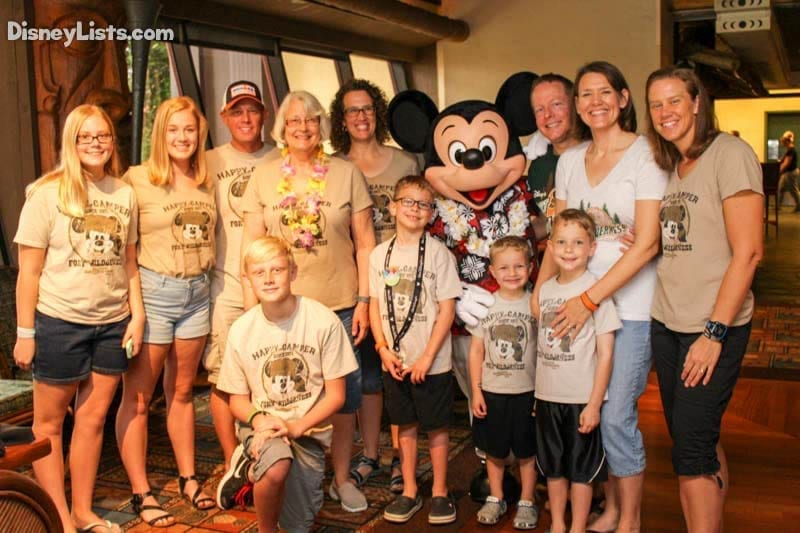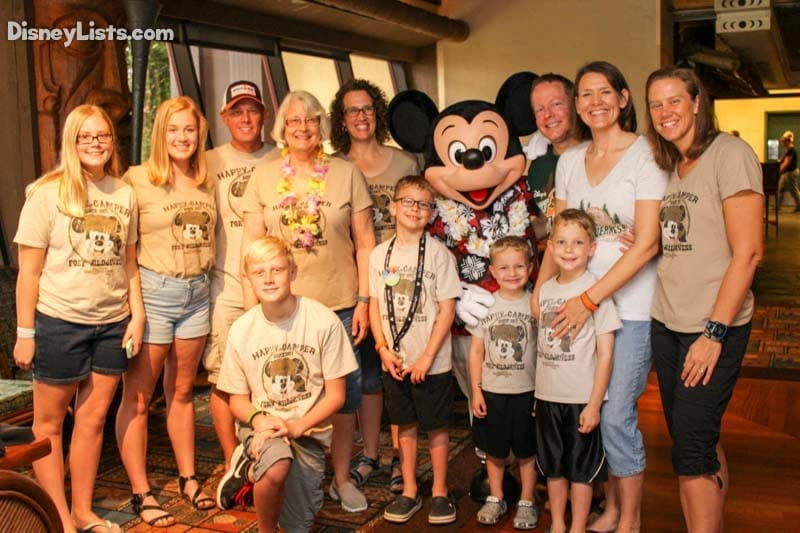 3 – "I Do" Celebrations
We'll call these the "I Do" Celebrations because it's all about tying the knot. There is no doubt that Disney knows about love with their timeless love stories like Cinderella and Prince Charming, Belle and Beast, Lady and the Tramp, Mr. and Mrs. Fredrickson, and of course Mickey and Minnie – just to name a few. Whether you are planning a proposal, celebrating an engagement, throwing the wedding of your dreams, running away for your honeymoon, or reminiscing about your journey with an anniversary – you'll find that romantic celebration you are seeking with a visit to Disney.
4 – Graduation
It's a new chapter in your life! Take your best friends along with you to Disney and plan to unwind from all your recent studies. Graduation may have seemed like it took forever to arrive, but the "real" world is just around the corner. Hey, and who knows – you might love Disney so much, you'll find a job there!
5 – Mother's/Father's Day
We wish our kids were old enough to read this! You may see those videos on occasion of parents surprising their kids with a trip to Disney World. Well, we challenge you to reverse the roll! Wouldn't that be a spectacular way to celebrate your mom and/or dad on their special day with a trip to Disney?!
6 – Sweet 16
Ah, yes – that Sweet 16 celebration. It's all about going big! Explode your Sweet 16 party by experiencing Disney World "Sweet 16 style". Desserts galore, shopping a plenty, fabulous resorts, and exhilarating attractions… the perfect Sweet 16 package!
7 – Retirement
You did it! You've finally reached that fantastic moment when you get to step back, hand the work keys over, and skip out of the office for the last time! Now, skip your way to Disney World for some MUCH needed rest and relaxation. If there is any celebration on this list that is the most deserving… it's likely this one!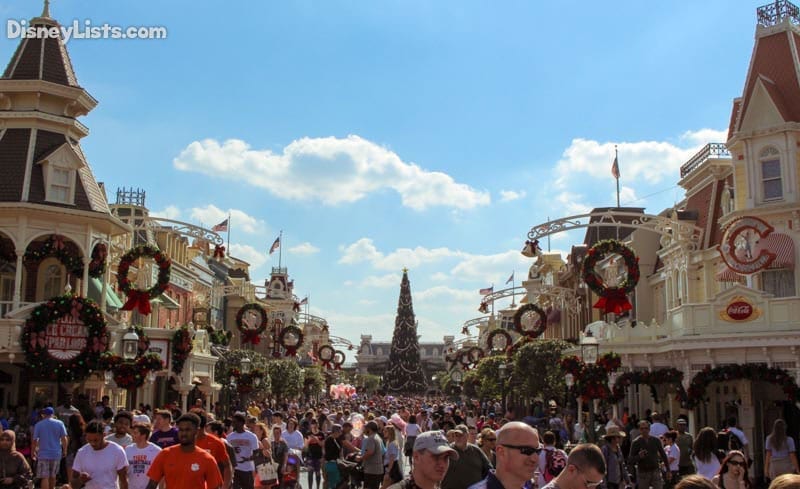 8 – Holidays
It's no secret that Disney goes all out for holidays. We are especially fond of Halloween and Christmas at Disney World because of the beautiful decorations and incredible special event parties. Celebrating the holidays at Disney is likely one of the most popular celebrations that takes place, but also one of the most amazing ones we've had the opportunity to experience. One year we traded in our Christmas gifts for a trip to Disney which was undoubtedly the best Christmas we've had yet!
9 – Special Achievement
To wrap up this list, we want to throw in a "special achievement" category simply because some events in life worth celebrating aren't necessarily the most obvious ones. We've celebrated at Disney World with a family member that was one year sober. We've celebrated a huge soccer championship. We've even celebrated becoming parents the second time around! Whatever your special achievement or accomplishment may be – Disney will hold the key to making it a memorable celebration.
For a no obligation, FREE Quote on a Disney vacation package, please contact our travel partner Magical Vacation Planner at 407-442-0227 (407-442-0215 for Spanish). You can also request a FREE quote online by Clicking HERE.