Disney's Fort Wilderness Resort & Campground is a hidden treasure at Walt Disney World. Since its opening on November 19, 1971, the 750-acre resort has earned recognition by guests and accolades throughout the camping industry for its accommodations, recreation, and dining. It has become our home away from home—we've stayed at Fort Wilderness over twenty times, and we'll keep going back! Why do we love it so much? Keep reading to find out why we call Fort Wilderness Resort and Campground our second home.
1 – Affordable Lodging Alternatives to a Hotel Room
It shouldn't surprise you to learn that camping in your own tent or camper would be cheaper than staying in a hotel room (thanks Captain Obvious). That is also true, of course, at Fort Wilderness. One of the perks of staying at Fort Wilderness Campground is that you'll be able to stay on Disney property, and enjoy all of the benefits that go along with being a WDW resort guest, and find the cheapest rates per night for lodging at Walt Disney World. Tent or pop-up campsites begin at $60 per night. Full-Hookup Campsites start at $90. Preferred Campsites start at $102, and finally, Premium campsites start at $109 a night. These less expensive rates are one of the reasons so many campers return year after year to stay at the campground. (Note that prices are seasonal and will be more expensive at different times of the year).
2 – It's One of the Best Campgrounds in the Country
Once you camp at Fort Wilderness, you'll be spoiled for pretty much any other campgrounds out there. We've stayed at campgrounds throughout the country, and Fort Wilderness Campground is in a league of its own. The sites, facilities, recreation activities, theming, and resort guest benefits are amazing.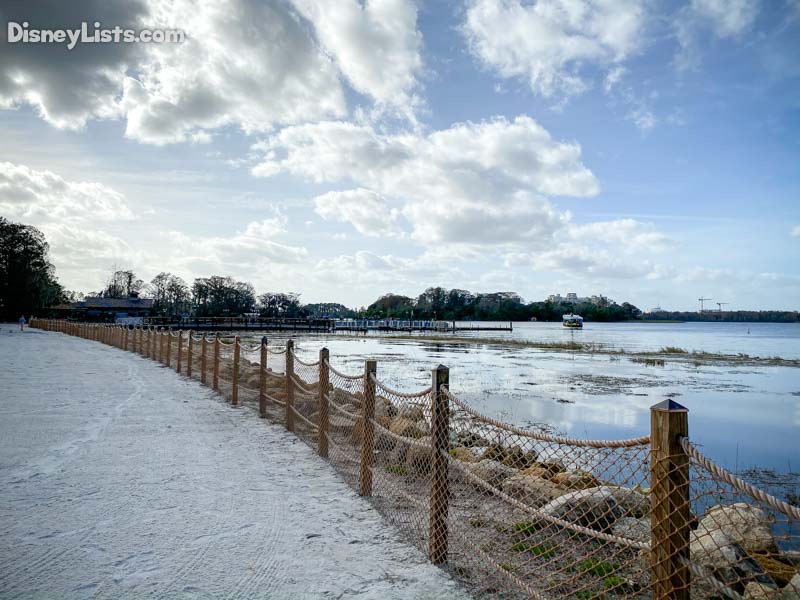 3 – Getting There
Disney's Fort Wilderness Resort and Campground is located in the Magic Kingdom resort area on the banks of Bay Lake. The campground offers shuttle buses inside the campground and bus transportation to Epcot, Disney's Hollywood Studios, Disney's Animal Kingdom, and Disney Springs, as well as the water parks. Convenient boat transportation is offered to Magic Kingdom, Disney's Wilderness Lodge, and Disney's Contemporary Resort. Disney's Magical Express is also offered to Fort Wilderness guests.
4 – Campground Sites
Disney's Fort Wilderness Resort and Campground include two unique accommodation options. First are campsites for tents and recreational vehicles of all sizes featuring level, paved pads with a coquina rock bed, charcoal grill, picnic table, and hook-ups for water, electric, sewer, cable, and internet. Secluded, private campsites are bordered by lush natural surroundings and are only steps away from deluxe air-conditioned comfort stations with restrooms, private showers, laundry facilities, and ice dispensers.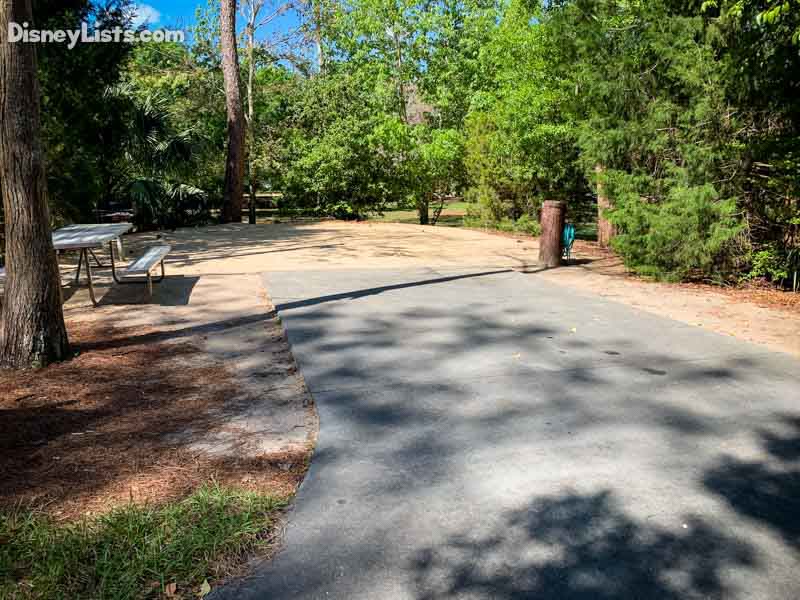 There are five different campsite categories: tent or pop-up campsite, full-hookup campsite, preferred campsite, premium campsite, and premium meadow campsite. The site differences are mostly the size of the pad ranging from 10 feet by 25 feet to 18 feet by 60 feet, and the location of the site. All campsite categories include television and electrical hook-ups, cold water tap, complimentary wi-fi, picnic table, and charcoal grill. The tent and pop-up campsite do not include sewage hook-up, but the others do.
Over the years, we've stayed at each of the different campsite types and have so many fantastic memories here. The sites are spacious and private. Most of the loops also provide a good amount of shade. The comfort stations are well maintained, clean, and large. Again, for a campground, it's as good as it gets.
5 – Seasonal Displays
Fall and the holiday season are two of the best times to visit the campground (and the most challenging time to get reservations). Why? Because of the many campers who go all out in decorating their sites for Halloween and then the holidays. Even if you can't get a reservation during this period, it's worth coming over to the resort at night to check out the sites. You'll see over-the-top displays celebrating the season.
6 – Wilderness Cabins
Editor's Note: Disney Vacation Club announced that the cabins will become a new DVC resort sometime in 2024. The proposed plans call for more than 350 new cabins to replace the existing cabins at the resort. As with all Disney Vacation Club resorts, the proposed cabins will continue to be open for reservations to all guests, including those who are not Disney Vacation Club Members, based on availability.
The second option for those who don't want to "rough it" is the Wilderness Cabins, which offer the perfect combination of home-style comforts and the beauty of nature. Each spacious cabin features more than 500 square feet of air-conditioned living space as well as a private patio deck with a charcoal grill and picnic table. The master bedroom sleeps four with a queen-sized bed and set of bunk beds, while the separate living room sleeps two with a double-sized pull-down bed. All cabins also feature vaulted ceilings, comfortable furniture, color cable television, DVD player, telephone, and a spacious oval dining table. Daily housekeeping service is provided to all Wilderness Cabins.
While we've never stayed at a Wilderness Cabin, my sister and her family have enjoyed them multiple times. Since they don't own an RV like us, staying in the cabins allowed our entire family to be at the same resort and enjoy time together there during our family vacations. They loved the rustic feel of the cabins but enjoyed the modern conveniences they provide. The cabins are in the "moderate resort" category, and because they can sleep six, they are priced higher than standard hotel rooms. However, because they offer a full kitchen, they are more comparable to a DVC villa room. Check out the photos of the cabins below. Click on any image to enlarge.
7 – Golf Carts
Because the campground is so large, one of the best ways to get around is by using golf carts! Disney offers electric golf cart rentals for guests to drive around and explore the campground. They are equipped with windshields and headlights for night driving. Rentals are available to Guests 18 years of age and up with a valid driver's license. Drivers must be 16 years of age and up with a valid driver's license, and all drivers must have their license on them when operating the cart. Advance reservations are highly recommended and can be made up to one year prior to your visit by calling (407) 824-2742. Unreserved carts may be available for rental on a first-come, first-served basis.
We love driving around, looking at sites, and just getting from place to place around the resort in the golf cart. If you have your own golf cart, you are welcome to use it. After years of renting, we purchased our own golf cart and brought it with us. Like the sites themselves, you'll often see over-the-top dressed-up golf carts in some pretty amazing themes such as Mickey Mouse and Mater. It's another thing that makes Disney's Fort Wilderness Resort & Campground so special!
8 – Amazing Recreation
Recreation at Disney's Fort Wilderness Resort is almost as endless as the great outdoors itself! Guests can choose from horseback riding, fishing excursions, nature trail exploration, boat rentals, volleyball, tennis, bike rentals, and the Wilderness Back Trail Adventure, where guests can experience, first-hand, a Segway X2. The Archery Experience is an option for guests who are interested in learning target shooting from an Archery Guide. Those who want to slow it down and relax can unwind on a white sand beach, play a leisurely game of shuffleboard, take the little ones on a pony ride or enjoy an evening horse-drawn wagon ride around the resort.
The resort features two swimming pools. First is the secluded Wilderness Swimmin' Pool, which is the smaller of the two pools near the cabins in the 2500, 2600, and 2700 loops. The large feature pool, Meadow Swimmin' Pool, includes a 67-foot-long corkscrew waterslide. A fun fact: the water tower used in the waterslide was taken from River Country, the old water park that was adjacent to Fort Wilderness. There is also an aquatic play area for young kids. It was the first aquatic play area installed at a Walt Disney World resort.
Our favorite experience at Fort Wilderness is roasting marshmallows, enjoying the Chip 'N Dale's Campfire Sing-a-Long, and then ending the evening with a classic Disney movie in a theater under the stars. This nightly, free event, features a 30-minute fire lighting ceremony, rousing group renditions of favorite camp songs sung by a cowboy, and appearances by Chip and Dale. The event is open to all Walt Disney World guests, not just those staying at Fort Wilderness. We've enjoyed countless sing-a-longs with Chip and Dale and have photos of the kids with their cousins growing up through the years at the sing-a-along. It's a very special Walt Disney World memory that we're excited to continue in the future.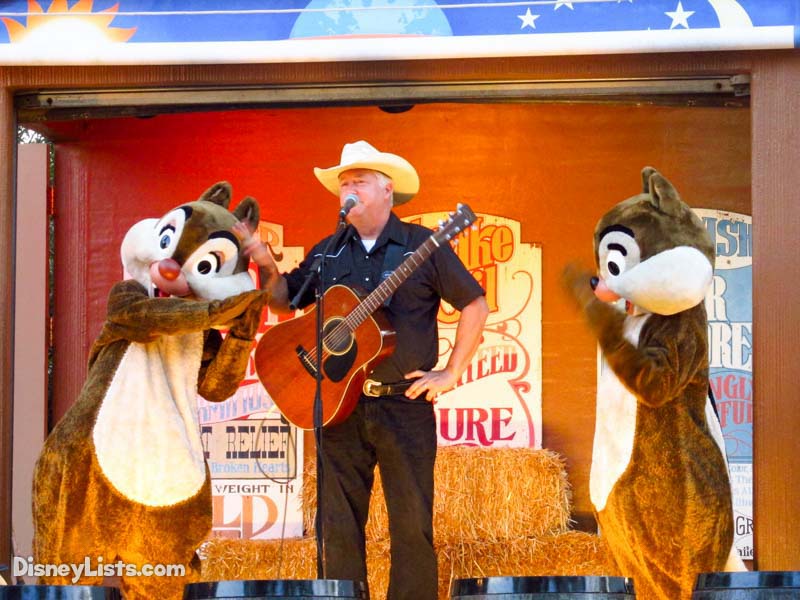 9 – Dining & Merchandise
Editor's Note: Trails End Restaurant is currently closed and being refurbished into a market-style quick-service restaurant. It will open in late summer 2023. 
Even though we had plenty of meals at our site, we also enjoyed dining throughout the resort. We've had lunch at Meadow Snack Bar near the pool, enjoyed take-out from P & J's Southern Takeout, had drinks from Crockett's Tavern, snacks from The Chuck Wagon during the sing-a-long, and plenty of meals at Trail's End Restaurant.. There are so many great choices you don't need to leave the resort to find a good meal.
For special occasions, you can enjoy the "Hoop-Dee-Doo Musical Review," where guests experience a foot-stompin', hand clappin', western vaudeville review-style dinner show featuring a zany bunch of singing and dancing road-show entertainers. The all-you-care-to-eat menu (served family style) includes smoked barbecue pork ribs, country-fried chicken, tossed green salad, corn, baked beans, fresh-baked bread, and strawberry shortcake. The dinner show is offered three times nightly.
There are two trading posts that offer groceries, Disney merchandise, and camping supplies. Meadow Trading Post is in the middle of the campground, and Settlement Trading Post is in the back near the marina. For those on the Disney Dining Plan, or those wanting to purchase a resort mug, they can be found at Meadow Trading Post, where coffee and tea are served. Soft drink stations for the refillable mugs can be found at Meadow Snack Bar at the pool and P & J's Southern Takeout adjacent to Trails End Restaurant.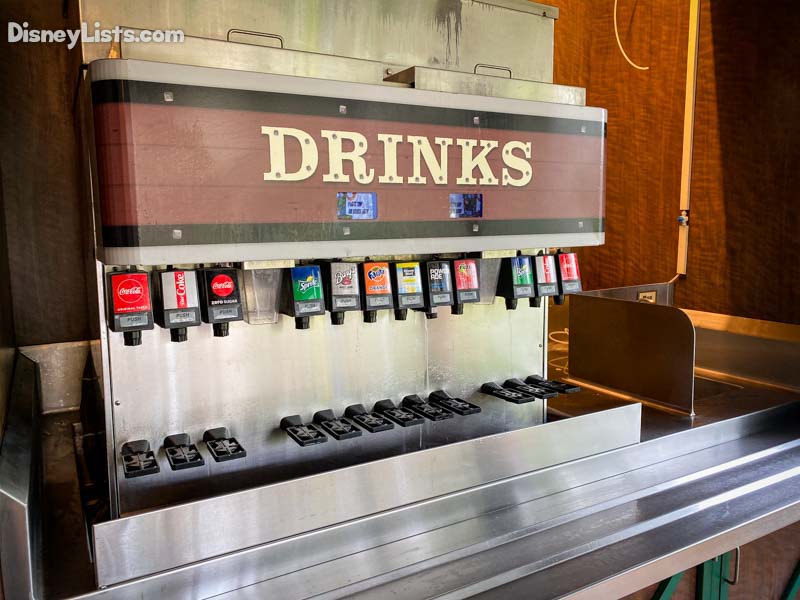 10 – Home Away From Home
We've enjoyed over twenty "staycations" at Fort Wilderness. As locals who don't need to go into the parks as much, staying at Fort Wilderness is the perfect way to get a taste of Disney magic. We enjoyed many runDisney race weekends while staying at Fort Wilderness. This way, we could be right in the middle of the action for the events. We've also enjoyed time at Fort Wilderness when we were hitting the parks every day with visiting family.
One thing we know is that we're not alone. Disney's Fort Wilderness Resort & Campground's popularity has never been greater. It's increasingly more difficult to get reservations, regardless of the time of year. Every fall and winter, the "snowbirds" come down and stay for months at a time. We've met so many "regulars" over the years and looked forward to seeing their sites decorated (see #5). Disney cast members have confirmed that there is no limit to how long you can stay. One cast member shared she recently helped someone book a yearlong reservation! No matter how long you plan to stay, you'll have a fantastic time at Disney's Fort Wilderness Campground & Resort!
For a no obligation, FREE Quote on a Disney vacation package, please contact our travel partner Magical Vacation Planner at 407-442-0227 (407-442-0215 for Spanish). You can also request a FREE quote online by Clicking HERE.