Disney Dining is a huge part of the Walt Disney World experience. The food is fantastic, the restaurants are unique, and everything is magical and perfect. Getting all of your reservations mapped out and planned can be challenging if you aren't used to it, plus navigating all of the restaurants and options. Here are 10 great DO's and DON'Ts for Disney Dining:
10 – DO make advanced dining reservations as early as possible.
Editor's Note: During the phased reopening of Walt Disney World, the dining booking window is 60 days.
You can begin making your dining reservations at 180 days prior to when you will be there, and you should definitely do this if possible. Many of the popular restaurants book up quickly, so you will feel much better if you lock in your favorites and desired choices before they are all gone. You also have a better chance of getting your desired times, too!
9 – DON'T quit trying if you don't snag your desired reservations.
If you aren't able to get your desired times and locations, then don't give up! Guests are changing their plans every day, so you never know when your desired restaurant will have availability. Just be persistent and keep periodically checking for what you are looking for, even up to the day of the reservation. Reservations open up around the 24-hour prior cancellation window, so it is a great time to pick up reservations.
8 – DO pay attention to the gratuity line on the bill.
If you are dining at a table service restaurant, there will be a section for you to add gratuity to your bill. You will want to pay careful attention to this line. The dinner show meals already include gratuity, so you won't have to pay for that there. If you use a discount like Tables in Wonderland, the gratuity is automatically added, so you will want to double-check that so you either leave it as is or add the amount you intend to add. If you are using a dining plan, gratuity is not included (other than the dinner show meals), so you won't want to forget to add the gratuity for a job well done as you normally would. Definitely don't stiff the servers on gratuity. This is how they make their income, and it is part of the known costs of dining at table service locations.
7 – DON'T plan too many table service reservations in a single day.
We have done trips before where we have booked a table service restaurant for all three meals of the day.  This really is WAY too much.  Not only is it too much food, but it also leaves you feeling like you are just going from meal to meal and constantly watching the clock, rather than enjoying the parks and attractions.  It can also be rather costly, so considering fewer meals and supplementing with snacks and quick service options will save on your budget, too.
6 – DO consider quick service locations, too.
The quick-service locations around Disney are actually quite good!  The locations offer much more than your normal "theme park food" with a high level of diversity and theming to the lands and areas of the park where the restaurant resides.  These locations can save you a lot of money, since they are cheaper than table service restaurants, and they can save you a lot of time.  If you eat at off-peak times, you can especially save a lot of time since you are more likely to get in and back out enjoying the park.
5 – DON'T make reservations during the fireworks shows (unless you have fireworks views).

Editor's Note: During the phased reopening of Walt Disney World, fireworks are temporarily suspended.
If you are dining at a restaurant that offers views of the fireworks and pipes in the music for the show, then definitely ignore this advice. Those meals are fantastic, and watching the fireworks from the restaurant is a stress-free amazing way to see the show. Otherwise, don't dine during the fireworks if you care about seeing the show! You will want to check times and be sure to give yourself time to enjoy your meal and still get a great spot to enjoy the fireworks or evening show. There is some kind of an evening show in every park, so plan accordingly.
4 – DO consider one of the Disney Dining Plans or Tables in Wonderland.
Editor's Note: During the phased reopening of Walt Disney World, the Disney Dining Plan is temporarily suspended.
If you love dining at Disney, then look into whether one of the Disney Dining Plans or Tables in Wonderland are a good deal for you. Disney Dining Plans offer a way for you to pre-pay your meals. There are different options, so you can compare these plans against your eating/meal habits and your budget to see if the plan makes sense. If you are a frequent Disney World visitor, then you can consider purchasing Tables in Wonderland. It is a membership program where you get 20% off of most table service dining locations, including alcohol. There is more flexibility in what you pick, rather than on the Dining Plan. So consider these options to determine if either will save you money while on vacation.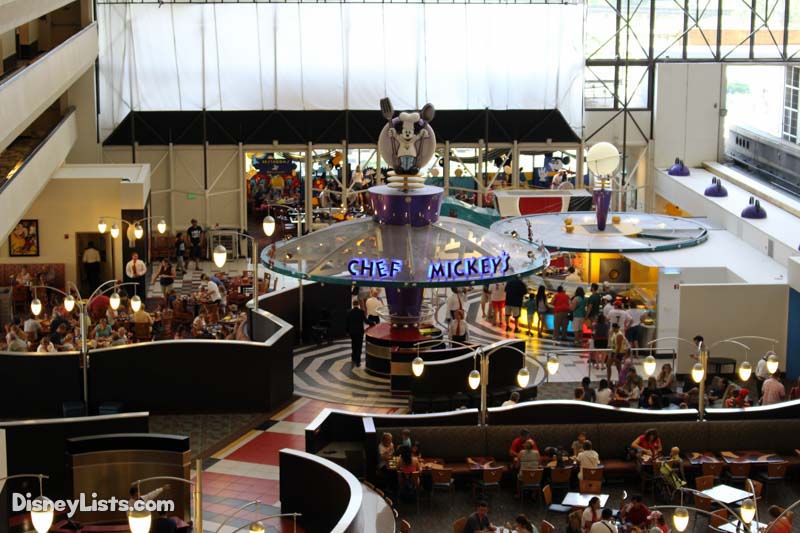 3 – DO use the Mobile Ordering option.
When dining at a quick-service location, you'll want to use the Mobile Ordering service option in the My Disney Experience App. This service allows you to order ahead on your mobile device. It can save a huge amount of time, particularly at peak meal times, and it's really simple to use. Check out everything you need to know about this service by clicking here. 
2 – DO give yourself plenty of time to get to the restaurant location.
Don't underestimate the amount of time that it can take to wait for transportation, make the journey there and then get through security and then walk to the location. This can take anywhere from 30 minutes to an hour and a half depending on where you are going and coming from, the time of day, how long it takes you to catch a bus, etc. So you will want to consider this and give yourself enough time to get there, so you aren't late for your meal and still arrive around 15 minutes early.
1 – DON'T skip one of the reservations or forget to cancel before 24 hours prior.
Definitely don't skip your reservations or forget to cancel reservations you don't plan to use at least 24 hours prior to the start of the reservation. If you are a no show, then Disney will charge you $10 times the number of guests on the reservation. It can be costly to forget, so keep track of this if you are holding any reservations you are iffy about. This is why you can often pick up reservations at the last minute because guests are dropping reservations that they can't make.
For a no obligation, FREE Quote on a Disney vacation package, please contact our travel partner Magical Vacation Planner at 407-442-0227 (407-442-0215 for Spanish). You can also request a FREE quote online by Clicking HERE.