Many who vacation at Walt Disney World's resorts and theme parks never take the opportunity to sign up for an exclusive tour. Certainly, tours cost extra, but they invite their participants to experience Disney Parks more intimately. Disney's Keys to the Kingdom Tour brings its attendees closer to Magic Kingdom, allowing them to feel the heartbeat of Walt's dream, which compelled him to purchase land in Central Florida many decades ago. This tour begins at Town Square Theater, located on your right, just after you pass beneath the Walt Disney World Railroad station. Consider these ten reasons why you should sign up for this five-hour-long guided tour through Magic Kingdom.
10 – Professionalism
Walt Disney World enjoys a well-earned reputation for providing the best in vacation experiences for tourists all over the world. Their professionalism exemplifies all that is exceptional in hospitality, including lodging, restaurants, guest services, theme parks, recreational activities, etc. The same kind of professionalism appears in their Keys to the Kingdom Tour. Guests may expect a knowledgeable guide who provides terrific customer service, answers questions, and ensures the pleasure and safety of all tour members. Also, the tour utilizes an adequate sound system that allows all participants to hear the guide even with crowds present. As far as guided tours go, this one ranks high on the professionalism scale, and Disney cast members are dedicated to improving the process.
9 – Lunch at Pecos Bill's
Though the tour begins in the morning and lasts for five hours, your guide doesn't forget that as lunchtime approaches, your stomach will be grumbling for some grub. That's why Disney schedules a hearty lunch at Pecos Bill's for you. Don't worry, the price of lunch is included in your tour fee, so there's no need to bring extra cash. Also, you won't stand in line with the general public, because cast members preordered your lunch and reserved a dining area for you. Enjoy your favorite entrée and get ready for the last leg of the tour, which occurs right after your meal.
Note: Lunch location subject to change.
8 – Meet Disneyphiles
The Keys to the Kingdom Tour also involves meeting other park guests who share your love for Walt Disney World. Taking this tour requires commitment, not just the financial kind, but one of time and energy. Participants dedicate five hours of their visit to be a part of the tour, equaling five hours of not scurrying around the park, attending shows, or hopping on rides. Also, the tour involves quite a lot of walking, so some park guests may feel a bit exhausted at its conclusion. In a nutshell, attendees of this tour typically hold a great passion for all things Disney, and meeting those who belong to this exclusive club proves to be a real treat.
7 – Feel Like an Insider
The vast majority of visitors don't have a clue about the operations behind the scenes at Walt Disney World. Going on this tour causes its attendees to feel like insiders. They learn about the Magic Kingdom in a more profound way than regular park guests and peek behind the curtain to see how things work. Though these insiders experience what amounts to special treatment during the tour, the club isn't actually exclusive. Anyone can participate in the Keys to the Kingdom Tour and get that insider feeling; that is, anyone who is 16 or older. Disney guides don't allow kids under 16 to participate because being confronted with the normal operations of the park or the secrets of how the magic is produced may spoil their trip to Magic Kingdom.
6 – Learn the History
Surely, some Magic Kingdom fans could learn a lot about this popular theme park through reading books and watching documentaries, but nothing beats learning during a walking tour. The professional guides have immersed themselves in Disney history, legend, and lore. Also, a video or book doesn't compare to standing in the spot where the history occurred. Also, the guides divulge information that even books and videos may not highlight, and tour attendees are permitted to ask questions for clarification or to expand their knowledge about Magic Kingdom. Don't become offended, however, if a guide won't answer a specific question; they're not permitted to give away all of Walt Disney World's secrets.
5 – Discover Secrets
Little known secrets abound everywhere in Magic Kingdom. Disney's Keys to the Kingdom Tour brings many of them to light. It's not enough to read about the secrets in a blog or a book; taking a tour like this allows you to experience them yourself. The guides enlighten you about everything from Magic Kingdom's strategy for dealing with lightning storms to the meaning behind second-floor shop windows along Main Street U.S.A.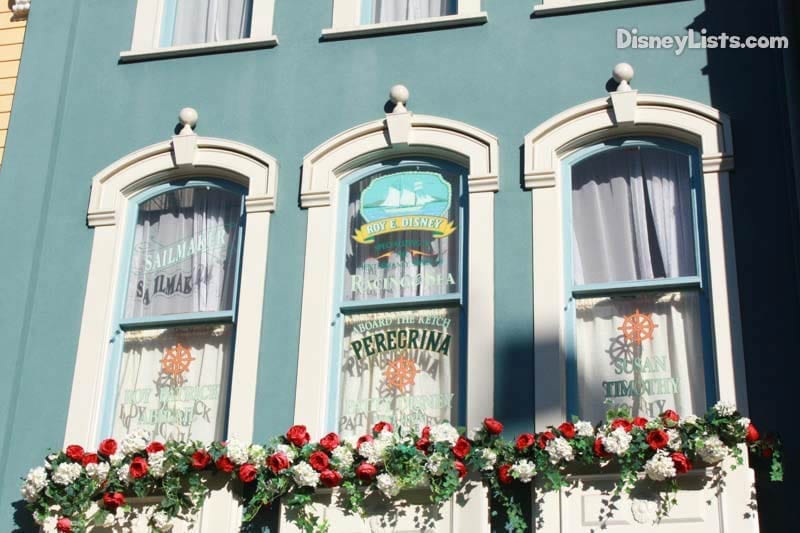 4 – Behind the Scenes of Attractions
Well, known attractions already draw a lot of attention from visitors to Magic Kingdom. Imagine receiving VIP treatment while on popular rides like Jungle Cruise and Haunted Mansion. During Disney's Keys to the Kingdom Tour, your guide accompanies you on selected rides, the number depending upon time and weather constraints. Your VIP status entitles you to line-jumping, access to the history and secrets of the attraction, and perhaps even a trip to areas that few people see. The behind-the-scenes approach to riding the attractions almost leaves tour members with the feeling that they've ridden them for the first time.
3 – Parade Floats
Like every great show, the parades of Magic Kingdom have both a frontstage and backstage. The frontstage is the parade route where audiences watch the procession, but the backstage remains unseen. Disney's Keys to the Kingdom Tour leads you into the hidden areas where cast members step out of character, and floats are staged, stored, and maintained by technicians. 
2 – Utilidors
Though often described as tunnels running underneath Magic Kingdom, the Utilidors are actually the first floor of the theme park. Everything you see in the park has been built on top of these passageways. Your guide will lead you through the Utilidors, teaching you its history, explaining its function, introducing you to the operations taking place there, and even answering Disney-approved questions. Naturally, guides cannot answer every question; some mystery and level of privacy should be maintained. As a result, Disney doesn't permit photography during the tour, especially when strolling through the Utilidors.
1 – Key Pin
Pin traders will appreciate the gift they receive on Disney's Keys to the Kingdom Tour. It isn't a tradable pin in the traditional sense, but it is somewhat unique in design. This collectible pin takes the form of a key with a Mickey-shaped head and Cinderella's Castle appearing within it. It reads, "Disney's Keys to the Kingdom." Every one attending the tour receives this keepsake, which will remind them of the tour for years to come. Wearing the pin on returning trips to Walt Disney World usually draws attention from other park guests, who will likely ask you about it. This marks you as a Disney insider, giving you the chance to share your passion for Magic Kingdom.
For a no obligation, FREE Quote on a Disney vacation package, please contact our travel partner Magical Vacation Planner at 407-442-0227 (407-442-0215 for Spanish). You can also request a FREE quote online by Clicking HERE.