Working at Walt Disney World would definitely have its perks.  There are certain jobs that would give you even more amazing perks and experiences if you were lucky enough to land one of them.  Here are 10 absolutely amazing jobs at Walt Disney World:
10 – Security Cast Members
These cast members have access to just about everywhere in Walt Disney World.  Not only that, they get to hear all of the best stories and happenings that occur all over Walt Disney World.  Not all of it is good, and there is a reason why the majority of us never get to hear all of the juicy details, so we can only imagine the kinds of things that these cast members get to see and deal with!
9 – Disney Imagineers
Imagineers are the ones who are responsible for all of the immense planning and details that go into all of the attractions and experiences at all of the parks and resorts.  This would be an extremely amazing job to get to be a part of shaping and creating the many magical moments that guest will enjoy for years and years to come when they visit Walt Disney World.
8 – Characters and Performers
I have always wanted to be a character.  They call it being "friends with" the character in order to preserve the magic, because of course Mickey Mouse is REAL!  It would be so much fun to know that you are the one in hundreds of families' photos and see the excitement in the guests' eyes as they get to meet you as one of their favorite characters or bringing a show to live right in front of their eyes.  These individuals are extremely talented and Disney focuses on hiring the best of the best.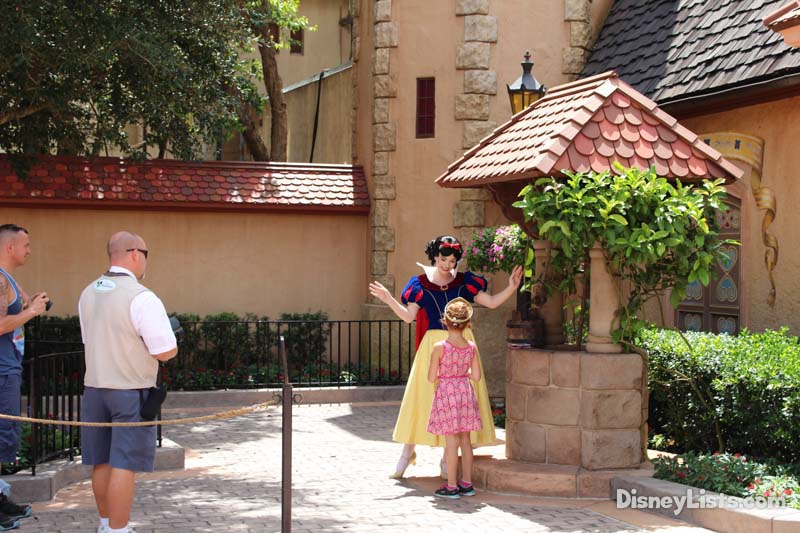 7 – Fireworks/Pyrotechnics Cast Members
I would love the opportunity to push one of the buttons that kicks off Happily Ever After for thousands of guests to see!  This job must be completed by trained professionals who know how to properly and safely handle the equipment and look for areas of concern that should be addressed.  The fireworks are a notorious part of the Disney experience, so it is important that guests receive a perfect show every time.
6 – Party and Event DJs/Hosts
There are numerous events and special shows at the different parks at Walt Disney World.  There are hosts/DJs that serve as the MC for the event.  This is an extremely high energy role that would be so much fun!  They get to command the stage, make jokes, dance with guests and get paid to party for hours!  I want to know how to get this job!
5 – Fairy Godmothers in Training (Bibbidi Bobbidi Boutique)
The Fairy Godmothers in Training at Bibbidi Bobbidi Boutique are the ones that make little girls' and boys' dreams come true each and every day.  They all want to be transformed into their favorite princess or prince, and these cast members make it happen.  They get to play dress up all day, and make some of the most magical moments for all of their guests.  This job would be extremely satisfying and likely have a lot of great, positive memories associated with it.
4 – Animal Caretakers
For all of you animal lovers out there, there are numerous caretakers on property that ensure that the animals on property are cared for in regards to their nutrition, enrichment, health, etc.  They prepare food, give the animals toys and other enrichment activities, ensure their routine medical care is received and any concerns are addressed immediately and so much more.  These animals include many that aren't native to Florida, which is a great opportunity to work with animals from around the world.  It would be so awesome to work with all of these beautiful creatures up close and personal each day.
3 – Tinkerbell Zip Liner
Need I say more?  Tinkerbell "flies" from the top of Cinderella's Castle across the front of the park to the Tomorrowland area each and every night.  How cool would that be?  All eyes are on you, and you get to enjoy a thrill and be a huge piece of the show and the magic for all guests to see.  It would be so amazing to get to do this at least once.  There is a height and weight requirement that would rule a lot of folks out of ever getting the chance to apply for this one!
2 – Evening Guards
The evening guards at the parks get to stroll and experience the parks without anyone else in the park.  The parks would be silent and likely a mix of spooky and peaceful.  It would be really neat to get to patrol the parks and take in all of the details and surroundings without anyone else in the park, or any of the noise from the other guests.
1 – Street Entertainment
The street entertainers have so much fun!  They get to do a lot of improvisational skits and performance that include guests in the park.  They get to add extra magic to the streets of the park in a way that only Disney does.  They always seem to have so much fun, and guests love them!
For a no obligation, FREE Quote on a Disney vacation package, please contact our travel partner Magical Vacation Planner at 407-442-0227 (407-442-0215 for Spanish). You can also request a FREE quote online by Clicking HERE.