Planning
11 Signs It Might Be Time to Schedule a Disney World Vacation
Oh Disney – what would we do without you? Do you ever find yourself daydreaming Disney? Well, here are 11 signs it might just be time to start scheduling your next Disney vacation!
1 – Hidden Mickeys are Everywhere
Please tell us we aren't the only ones! Just the other night, we were driving along, and the car in front of us had rear lights that looked like they were in the shape of Mickey's ears. Or have you ever pulled out a new paper towel roll only to notice the way they are packed look like Mickey's ears? Even when shopping, we've seen what looks like hidden Mickeys in different clothing patterns! No, you aren't going crazy… maybe just a little Goofy. This is typically the first sign that it's time to start scheduling that Disney vacation!
2 – M-I-C-K-E-Y M-O-U-S-E
"Who's the leader of the club that's made for you and me?" Go ahead – sing along! If you are constantly chanting this tune and singing along to "Mickey Mouse Club March," then chances are you need to get planning that Disney Vacation. This also goes for those of you that have adapted to the newer Disney Junior Mickey Mouse Clubhouse song, "Hot Dog Dance." Don't try to fight it because even if you do get this one out of your head, you'll likely start singing "Let It Go" anyway! Might as well start looking at that vacation calendar.
3 – The Kids Are Desperate
Can we go, Mom? Dad, PLLEEEEEEESE! Are your children leaving you sweet notes with drawings of Disney characters? Do they talk to their Mickey stuffed animal about how they wish they could give the real Mickey a hug? Have they started asking if they can help around the house besides what's already on their chore list? Hmm… they may be trying to butter you up! Keep allowing them to do so, of course (especially the extra chores part!), but in the meantime, you can secretly start planning the Disney vacation of their dreams!
4 – "Whistle While You Work" Seems Impossible
The project you've been working on forever isn't going as planned. Your co-workers are driving you crazy. The staff gets on to you for not taking vacation days in forever. All of these reasons and so many more could make that beloved Snow White and the Seven Dwarfs song, "Whistle While You Work," simply impossible! Do yourself a favor and schedule that Disney vacation. The office will thank you as you return refreshed and back to whistling while you work.
For a no obligation, FREE Quote on a Disney vacation package, please contact our travel partner Magical Vacation Planner at 407-442-0227 (407-442-0215 for Spanish). You can also request a FREE quote online by Clicking HERE.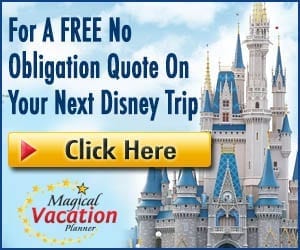 5 – Extra Money Magically Appeared
It's a rare occasion for us and for many – but sometimes we somehow have extra money at the end of the month! Or maybe you're getting a larger tax check than expected! After you stop dancing, think about scheduling your next Disney vacation with the extra cash. Big-screen TVs and random shopping sprees don't last a lifetime. However, Disney memories – well, they do!
6 – You Have the Birthday Woes
Happy Birthday! Oh wait, you're how old this year? Geez – we've all been there, and if you haven't – sorry, but you will. Each year that calendar rolls around, and it's another birthday, another year older. But wait a minute – snap out of it! You can be 99 and young at heart. If you need help seeing that, or want a perfect excuse to celebrate your birthday at the most magical place on earth – get to planning that Disney trip. Once you've arrived, you'll remember very quickly just how young at heart you really are.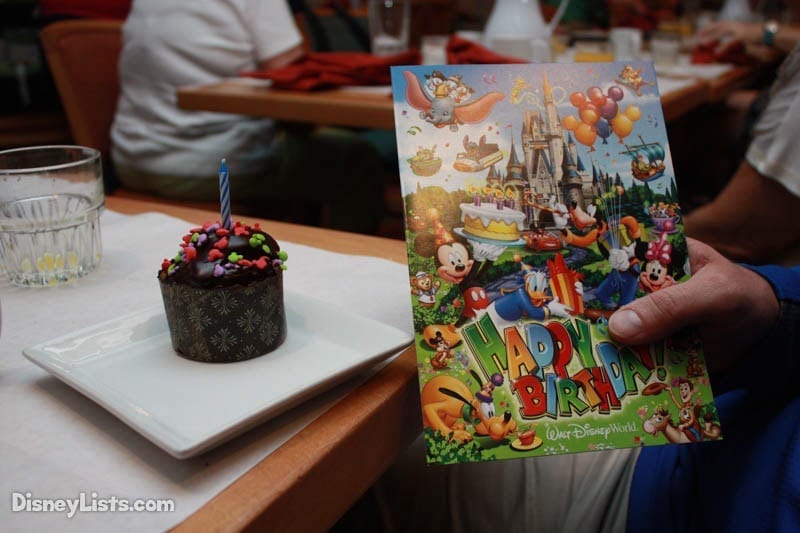 7 – You Need Some Excitement
Let's face it, sometimes you need some excitement! A spooky moment, a terrifying why did I do this moment, or even a get the heart pumping moment – sometimes we need them! Disney has you covered. Whether heart pumping to you is spinning around on the Tea Cups or dropping 13 stories on Tower of Terror, we're certain you'll find your excitement among the many attractions at Disney!
8 – Dinners All Taste the Same
Meatloaf, cheeseburgers, spaghetti – it sometimes tastes like the same food over and over again, week after week. This is an excellent sign that you need to step away from the kitchen and start planning some great dining options for your next Disney trip. Disney's vast amount of food options is simply incredible. Some of the simplest of foods are mouthwateringly delicious. Maybe you can't curb that sweet tooth? No worries – a Dole Whip, Mickey Ice Cream, or Mickey Rice Crispy treat will likely do the trick!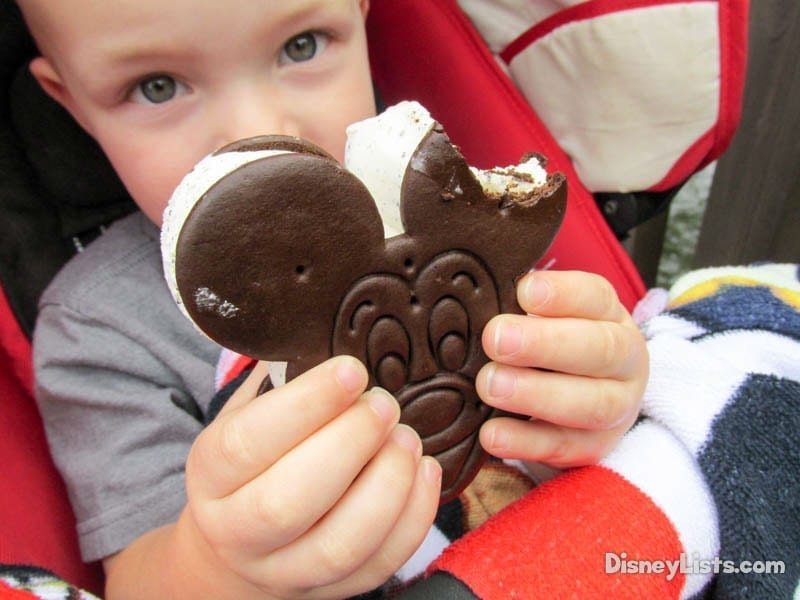 9 – The Mess Won't Go Away
If I have to clean up this mess one more time, I think I'm going to scream! Everyone that cleans the same home, with the same routine and the same laundry day in and day out, has these moments. Take a deep breath – it's time to run away for a little. Plan that Disney trip and rest assured that while staying at a Disney resort, you won't have to clean a bathroom, mop the floor, or even wash the windows! Let Mousekeeping step in, and you'll be able to sit back and enjoy your vacation.
10 – You've Lost Signs of Pigment
Alright, Disney Snow Birds – this one is for you! Get off the couch, unwrap that blanket from around you, kick off the slippers and start planning for your next wave of Vitamin D! The Florida sun is calling your name. But don't take our word for it – even doctors suggest a little bit of Vitamin D does wonders for your body! Regain that pigment, and head to Disney with some sunscreen in hand.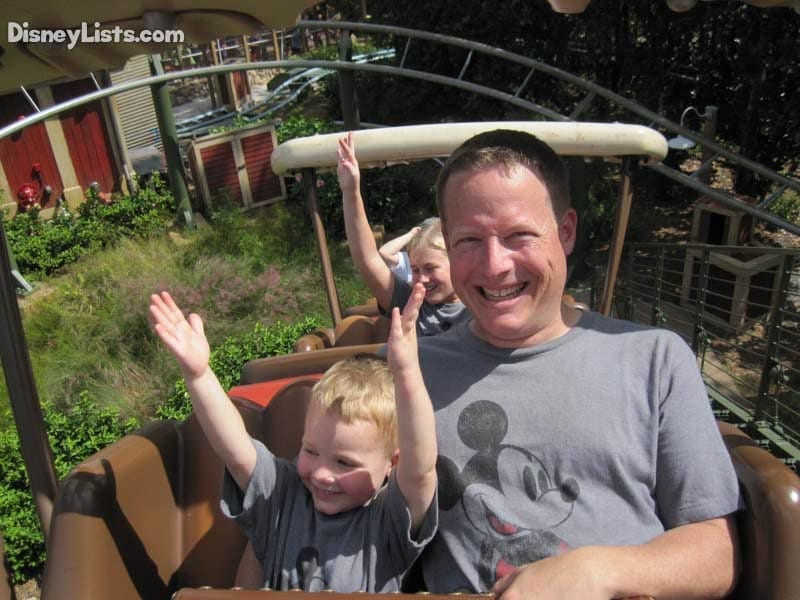 11 – The Family Just Needs It
The most important sign, and maybe the most obvious that we tend to miss, is the simple fact that sometimes our family needs it. We need to step away from everyday routine and be together as a family. Whether you get to lift your son unto your shoulders for the parade, see your daughter light up when she meets Anna and Elsa, watch your husband laugh like you haven't seen him do in some time, or hear your wife scream as she flips upside down on Rock' n' Roller Coaster – the memories are endless. So come together, put the cell phones down, buy some silly Mickey ears for yourself, and enjoy being family at Disney.
We'd love to hear what signs you've experienced that say, "Hey! It's time to start planning that next Disney Vacation!"
If you've experienced any of these symptoms and it's time for you to start planning a Disney vacation, we encourage you to call our travel partners, Magical Vacation Planners, at (407) 442-0227. You can also get a no-obligation, FREE vacation quote by clicking here. Their services are free to you, and they can answer any questions you may have.
For a no obligation, FREE Quote on a Disney vacation package, please contact our travel partner Magical Vacation Planner at 407-442-0227 (407-442-0215 for Spanish). You can also request a FREE quote online by Clicking HERE.