Are you on the fence about whether or not you should bring your little one's stroller with you to Disney or to just rent one instead? With all the decisions parents have to make these days, we hope you find this list of 5 reasons to use your own stroller at Disney to be helpful!
1 – It's all about the Benjamins!
If you are like us, saving up for your Disney trip includes a budget. It's not always a pretty budget, but it's one that makes the magic happen! So, why not save a few dollars? Let's say you have a 5-day trip and decide to purchase a length of stay single stroller rental pass, which provides you with a stroller when in the parks and at Disney Springs. You should plan on budgeting roughly $65-75 on the rental. If you need a double stroller, budget for $135-$155. Plus, keep in mind you have to place a $100 deposit that you will receive back upon the final return of the stroller if you rent a stroller at Disney Springs. The low end, $65 fee for 5 days, will cover the cost of a quick service meal for a family of 4. Even when renting a stroller from an off-site location, the fees add up. Save those dollars!
2 – Another Line to Wait In
You've arrived at the park bright and early and have an excellent game plan on which rides to head to first – but wait… you have to stop and pick up a stroller. Whether you are purchasing a stroller just for the day or have a length of stay ticket, you still have to wait in line to obtain a stroller. Those that have their own stroller, are already adjusted and ready to roll, have this one less worry when entering and leaving a park. Park hopping? If you park hop even twice, you have to visit the rental place four times to pick up and return the stroller since you can't go from park to park with the same stroller.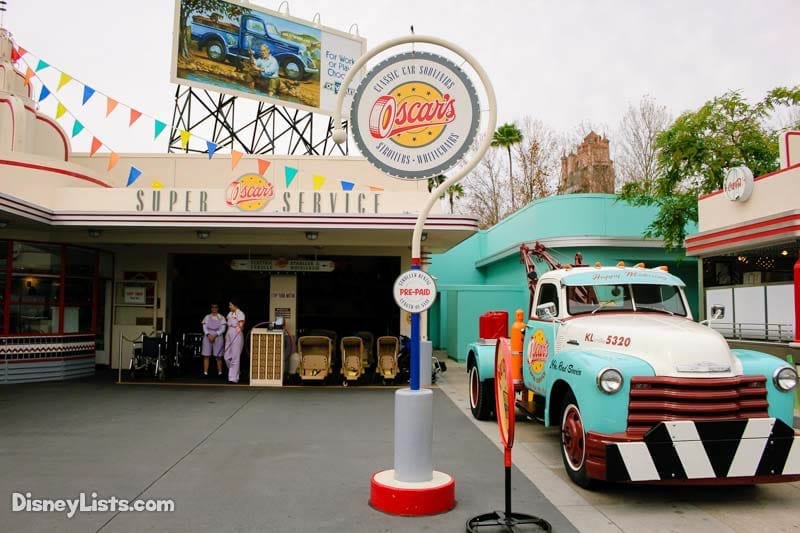 3 – Resort Marathons
Have you ever stayed at one of the Disney resorts that has you walk what feels like marathon distance to your room? Having your own stroller saves the headache (and backache) of having to haul baby around on your hip as you walk to your room or simply set out to enjoy the resort. While you are welcome to rent a stroller from an outside company again, fees go with it. It's wonderful knowing as soon as you step out of the car at your resort till the moment you leave, distances won't be an issue with your own stroller.
4 – Stroller Hunting
Having stroller parking at Disney is wonderful. Having Cast Members move your stroller because they are creating more space is not so wonderful! It's happened to us time and time again. You go on a ride, have a blast, come off the ride… where on earth did the stroller go? All the Disney strollers look the exact same! When you have your own stroller, you can rest easy that your stroller will stand out among the others. We've even wrapped a piece of our stroller handle with some bright duct tape to really have ours stand out for easy spotting.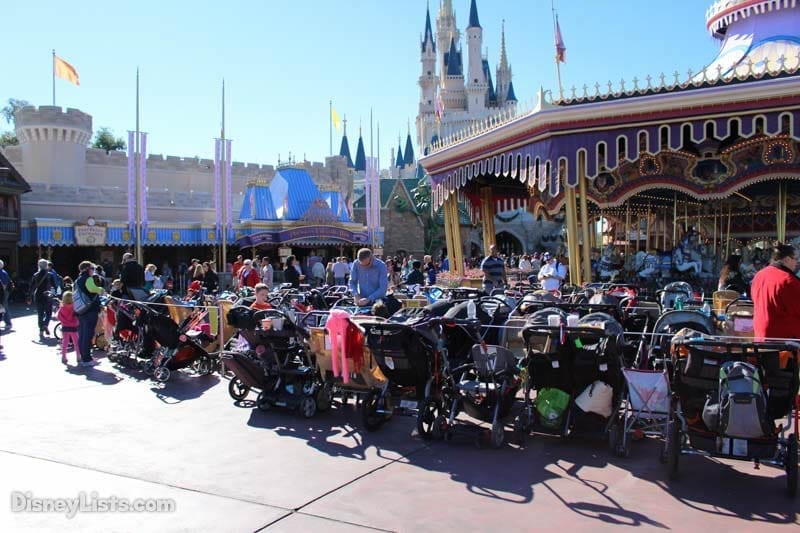 5 – Keep Them and Yourself Comfy
We think switching a stroller out on a little one must be like how adults feel when asked to drive someone else's car… odd, can't get the comfort level right, and never enough cup holders! At Disney, one of the most important things to keep in mind is your little one's comfort level. You want things as "normal" as they usually are at home, so meltdowns and panicking happens less while in the parks. Taking a stroller, they are used to at home must make the little one feel relieved that something is the same as usual. They know where to grab their snack, sippy cup, and toys within the stroller, which just makes life easier for you! Not to mention, your stroller likely has more storage space for your backpack and other supplies than a Disney rental stroller would have.
However, you roll your baby around you will surely have a wonderful time. We recommend just to keep it simple. Too bad they don't just offer pixie dust at the entrance!
For a no obligation, FREE Quote on a Disney vacation package, please contact our travel partner Magical Vacation Planner at 407-442-0227 (407-442-0215 for Spanish). You can also request a FREE quote online by Clicking HERE.