One of Disney's greatest qualities is that it keeps their parks as fresh and as up-to-date as possible. Sometimes this means Disney is required to make changes to portions of their parks, including the attractions. If there is one thing we trust, it's that Disney always has great plans behinds their refurbishments and closings. We don't foresee any changes in the following attractions, such as closing them – but we still find it interesting to list what 6 attractions we hope never close at Disney's Epcot! Let's see if your favorite attraction makes the list.
1 – Test Track
Test Track is definitely top of our list for hoping this one never closes! Test Track underwent some refurbishment in 2012 and came back in popularity stronger than ever. Virtually design your own car on an awesome touch screen in an attempt to create the best car for capability (handling), responsiveness (maneuverability), efficiency (fuel-saving and environmentally friendly), and power (speed). Once your design is complete, set off on a test drive in a "SIM Car" (simulation vehicle) that drives you through all the forces a car could go up against, such as weather and traffic. At the end, the car will hit the track outside for the speed test reaching 65 mph! Throughout this test track, your car design is matched up against those in the 6-passenger SIM car with you. This attraction is one we hope never closes because of its' unique and virtual design options coupled with the thrill of hitting the open road.
2 – Soarin' Around the World
Have you always wanted to fly? Here's your chance! Glide above beautiful panoramic images, feel the breeze on your face and smell the fantastic scents you see before you. Soarin' is popular for all the right reasons! We love to fly along with the film in the enormous IMAX theater, 40-feet above ground. If this one ever closed, we'd have to go back to flying only in our dreams!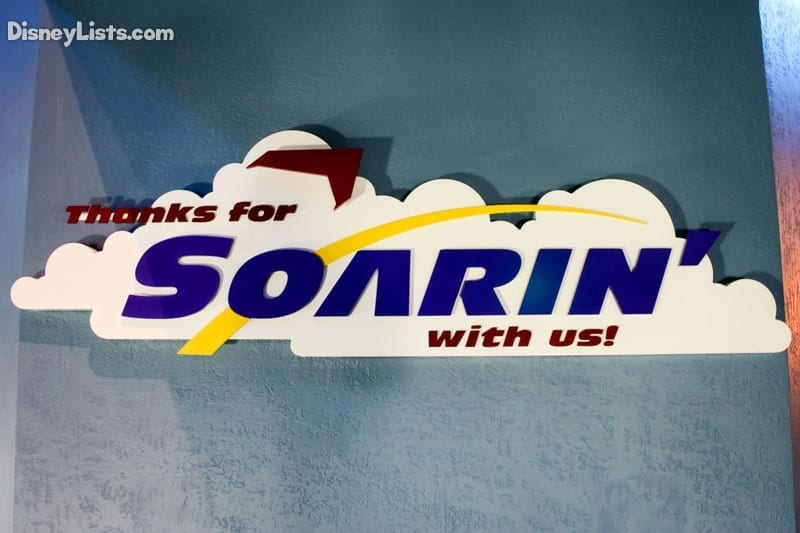 3 – Spaceship Earth
The iconic "ball," known as Spaceship Earth at Epcot, serves as more than the grand symbol of the park. Home to the Spaceship Earth attraction, we would love for this ride to stick around forever! Travel through the history of communication with the help of excellent narration and animatronics. Towards the end of the ride, enjoy the touch screen in front of you as you develop a short film of what your future may hold! Since Spaceship Earth walks us through communication in the Stone Ages until the development of the computer, we could see this attraction undergoing refurbishment one day due to the growth of technology and communication in recent years.
Editor's Note: Spaceship Earth scheduled refurbishment as part of the reimagining of Epcot has been postponed indefinetly. 
4 – The Seas with Nemo & Friends and Sea Base
The Seas with Nemo and Friends is a slow-moving and cute attraction as guests search for Nemo! The attraction takes place in Epcot's 5.7-million-gallon saltwater aquarium known as Sea Base. Due to its enormous size and the fact that it houses around 4,000 sea creatures, we're fairly certain this attraction is at Epcot for the long hall! Sea turtles, angelfish, dolphins, rays, sharks… so much to see. Plus, don't forget to check out one totally awesome dude at Turtle Talk with Crush.
5 – Gran Fiesta Tour Starring The Three Caballeros
Head to the Mexico Pavilion in Epcot's World Showcase as José Carioca and Panchito search to find the missing Donald Duck before their concert starts. This is a fun, simple, and classic boat ride that celebrates Mexican culture and music with three silly amigos! We hope this one never closes simply because of its' perfect touch in the recalling of the 1944 Disney film "The Three Caballeros." It might not be the most popular attraction, but we find that to be what makes it an easy boat ride to jump on and off to relax for a moment and enjoy the sights and sounds before getting back on your feet for more World Showcase exploration.
6 – Living with the Land
You're probably thinking we are cheesy for putting this one on the list! But, our personal opinion is we'd love for Living with the Land to stay around at Epcot for as long as possible. This isn't a high thrill attraction by any means, but we do love the education and interesting facts throughout the attraction. Check out the different ecosystems, discover the future of food production, and be in awe of Epcot's greenhouses on this slow-moving boat ride. We feel it's such a cool thing that Epcot takes the time to teach us all about advanced food production that we want Living with the Land to keep its' roots at Epcot.
These are our top 6 attractions we hope never close at Disney's Epcot. What attractions do you hope never closes?
For a no obligation, FREE Quote on a Disney vacation package, please contact our travel partner Magical Vacation Planner at 407-442-0227 (407-442-0215 for Spanish). You can also request a FREE quote online by Clicking HERE.