The Behind the Seeds Tour, located in the Land Pavilion at Epcot, is a great tour for anyone interested in learning more about the greenhouses and fish farm seen on the Living with the Land attraction. This is a one-hour walking tour for guests that is offered several times each day between 10:30 am and 4:30 pm. You can sign up for the tour by calling (407) 939-8687 to book or by visiting the info desk near the entrance to Soarin.  What makes this tour worth doing? Here are 7 reasons you will love the Behind the Seeds Tour at Epcot.
7 – Backstage Look
The tour starts out in the "bug room" where your guide will explain how we can breed and use good bugs to eat the "bad" bugs that destroy plants.  Some children on the tour may be given a vial containing ladybugs that can be released in the next room. If you are familiar with the attraction you will remember a glass window with a laboratory behind it, you will get another view of this lab where they can re-grow plants from clippings.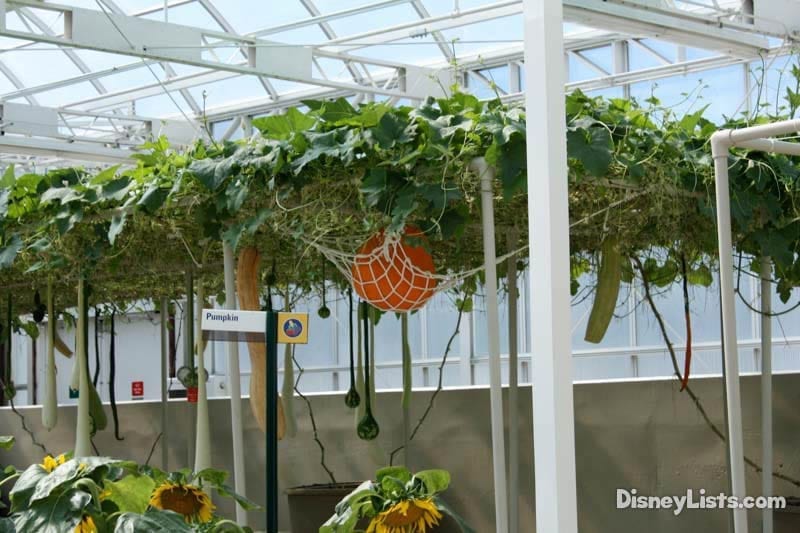 6 – Greenhouse Tour
This tour will give you an up-close and personal view of the four greenhouses seen from the Living with the Land attraction. Here you will get a view of the World Record holding "Tomato Tree." Then learn about Hydroponics, which is the process of growing plants in water, and sample a cucumber grown in the pavilion with Hydroponics!  If you have ever seen the Mickey-shaped pumpkins on the attraction and wondered how they did that, now is your chance to find out! Later in the tour, you will get to learn about various spices that are grown here.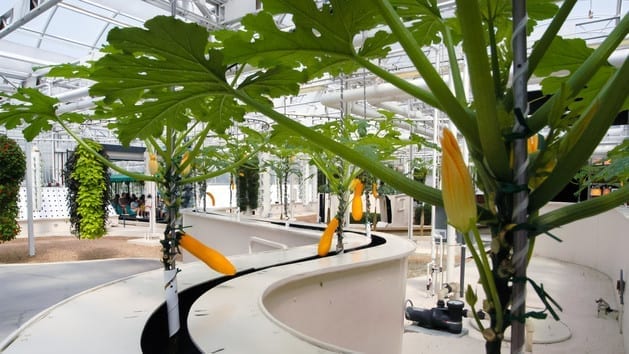 5 – Aquaculture
After the greenhouses, you will get to take a look at the aquaculture center of the Land, where there is "Fish Farming." Yes, what you are told on the attraction is true, some of the fish raised here are served in Walt Disney World restaurants. Guests will get a better view of the small alligators and fish in each tank before getting a chance to feed the fish.
4 – Small Tour Groups
This tour is typically limited to 10 to 15 Guests. However, most tours will not be fully booked. These small groups make it easy for you to ask questions of your guide, and get great views of the greenhouses.
3 – Photography is Permitted
Unlike most backstage tours at Disney, photography is permitted on this tour! This will give you some great photo opportunities throughout the tour and help you remember it for years to come! You can also get some photos of things not seen from the attraction and some behind the scenes areas.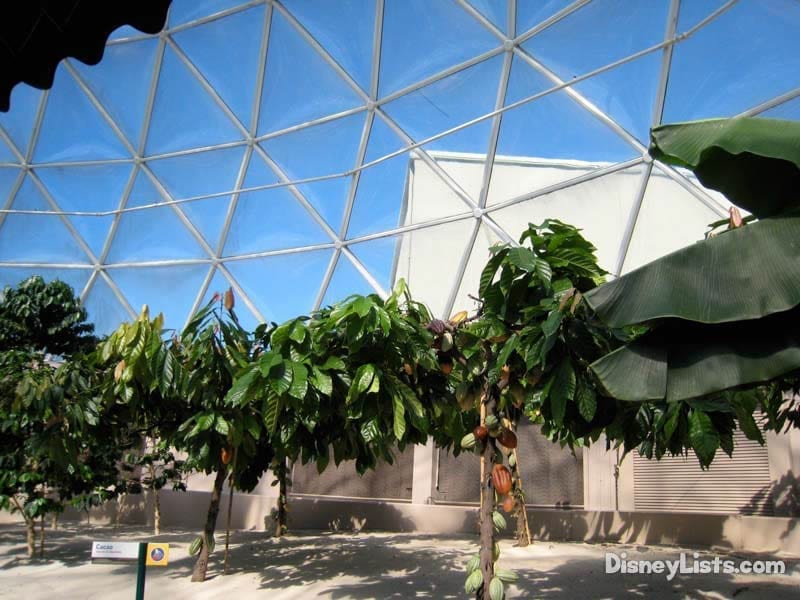 2 – Availability
The Behind the Seeds Tour is offered almost every single day with several tours each day. It is common to be able to walk up to the desk on the day of and book a tour for later on in the day. However, if you do want a specific day or time, you can book in advance. Additionally, this is one of the few tours that is open to all ages (this tour may be better suited for children over 6 years of age as it may not hold younger children's attention).  Additionally, the tour is accessible, but guests will need to transfer to a regular wheelchair.
1 -Price
This tour is extremely reasonable when it comes to pricing. Many other tours cost over $100 per person. With Adults at $25 plus tax and Children at $20 plus tax, this tour is something the whole family can enjoy without breaking the bank. Be sure to ask about Disney Visa Card Holder, Annual Pass or Disney Vacation Club discounts as they are often available.
The Behind the Seeds Tour is a great way to get a behind the scenes look at The Land Pavilion's greenhouses and fish farm. You will learn the importance of sustainable farming and how the industry is using new techniques to do so. Your knowledgeable guide can answer any question you have about the techniques seen during the tour. Because this tour has no age restriction, this tour is excellent for the whole family to enjoy and to learn something new.  Have you taken the Behind the Seeds tour at Epcot? What did you think?
For a no obligation, FREE Quote on a Disney vacation package, please contact our travel partner Magical Vacation Planner at 407-442-0227 (407-442-0215 for Spanish). You can also request a FREE quote online by Clicking HERE.