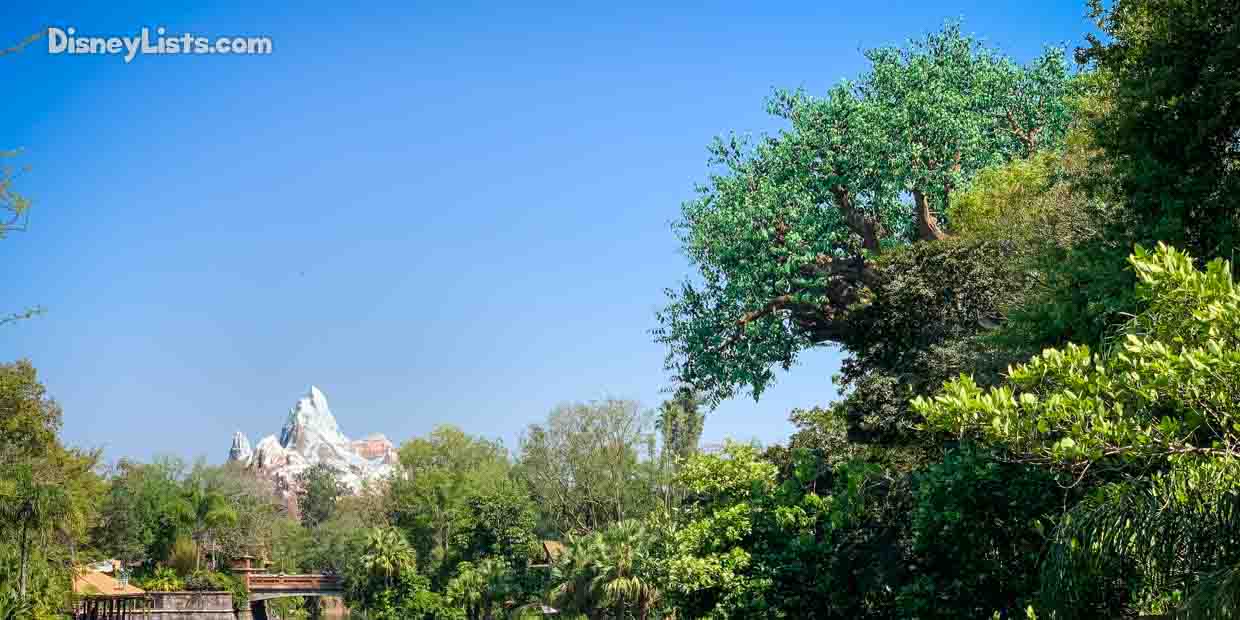 Animal Kingdom is definitely my favorite of the Disney theme parks. It's so beautiful, there's tons of greenery, and every land is bursting with color and interesting architecture. However, the real stars of the parks are the animals, and that's what makes Animal Kingdom a photographer's dream! No matter if you're taking shots for your professional portfolio, a family photo album, or for Instagram, there are some great tips out there for capturing the perfect photos at Animal Kingdom.
7 – Use Night Mode
Yes, Animal Kingdom is beautiful in the daytime, but when the animals go to sleep, the park awakens- literally! When the sun goes down, the Tree of Life "awakens" with mesmerizing projection shows, and performances of Rivers of Light sparkle over the water. Pandora is my favorite land to be in at night, where exotic plants and waterfalls come alive with bioluminescence. It's natural to want to capture everything, but make sure your camera or phone has a good setting to use in the dark, such as Night Mode, Night Portrait, or Night Landscape. You'll definitely be glad you stayed in the park past twilight!
6 – Get Close
For a lot of features in Animal Kingdom, but especially for the Tree of Life, you'll want to go as close as possible! The Tree of Life, which is the centerpiece of Animal Kingdom, has so many details and over 300 animals carved into the trunk and branches. Either zoom in and fill your camera's frame with a specific carving, or just get close to the tree using one of the many nearby trails, and shoot facing upwards. The same rule applies for other detailed buildings in the park, especially around Africa and Asia, and for the floating mountains of Pandora. You'll be able to capture a lot more amazing features by zooming in then you would see with the naked eye!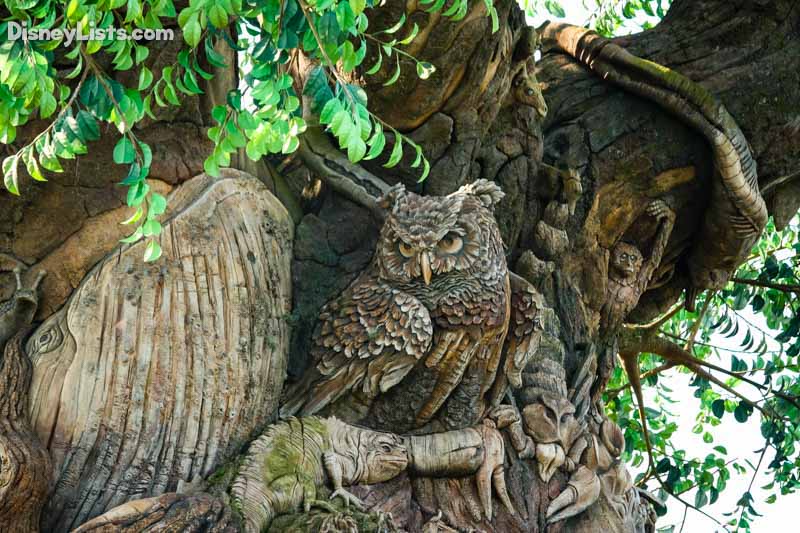 5 – Go Wild with the Characters
Editor's Note: During the phased reopening of Walt Disney World, character greetings are temporarily suspended. You'll see characters come through each park in short parades. Click here for more information on how to see characters during the phased reopening.
Posing with the characters at Animal Kingdom can be really fun and silly, and these pictures definitely make for great keepsakes. With famous friends like Timon, Rafiki, Baloo, and Dug around, you can pull out your best animal moves. When meeting Pocahontas, make sure to channel your inner spiritual side. And don't forget about Donald and his friends at Donald's Dino-Bash or Mickey and Minnie in their safari gear! Sure, you want plenty of pictures of the real animals, but posing with the characters never gets old!
4 – Be Quick
Okay, so for a lot of the animals in the park, it's hard to get close enough for a super detailed picture (unless you're on a special tour). This is especially true for the animals seen on Kilimanjaro Safaris- though the truck drivers will sometimes pause in front of the many animals on the African safari, sometimes it's still hard to get a good picture. And besides, the animals won't always stay still! Your best bet is to have your camera ready and use a fast shutter speed, like Action or Sports Mode. Just don't forget to hold on to your camera- you don't want to drop it from those bumpy trucks!
3 – Turn Off the Flash
Flash can be useful in the Disney parks. However, it should never be used on dark rides, and it's pretty useless in the daytime when photographing animals outside. Even if it's a cloudy day, or you're in the shade, make sure the built-in flash on your camera is off. The light from the flash usually won't reach the animals, and it will drain your camera battery if you keep using it.
2 – Pose for the On-Ride Photos
If you're tired of being the one behind the camera, then you're in luck! Animal Kingdom has two fun attractions that offer on-ride photos: Dinosaur and Expedition Everest. Both are popular thrill rides, and you'll definitely want to prove to friends back home that you braved both! Make sure to get crazy, and pull super exaggerated faces that show you just escaped from a rampaging Carnotaurus or a Yeti. Wait for the flash, and don't close your eyes!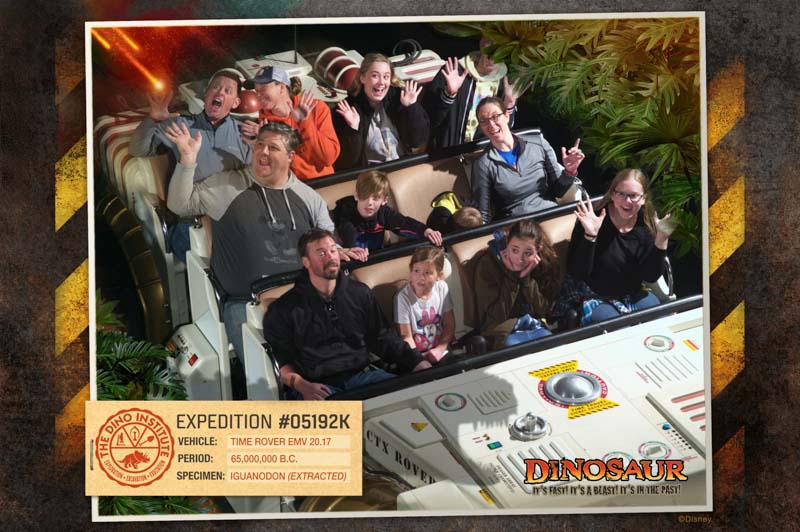 1 – Pay Attention to the Signs
Chances are, you'll be taking photos of all the animals you can find while at the theme park. In this case, it helps to take pictures of the signs next to each exhibit, so that you can identify the animal species when looking back at the photos. Are you really going to remember which of the apes in Asia are Siamangs, and which are Gibbons? How about the animal in the Oasis that looks like Pumbaa, but is actually a Babirusa? Also, it doesn't hurt to take a picture of directional signage either- each of the lands in Animal Kingdom are so distinctive, and it will help you organize your photo album after your trip!
For a no obligation, FREE Quote on a Disney vacation package, please contact our travel partner Magical Vacation Planner at 407-442-0227 (407-442-0215 for Spanish). You can also request a FREE quote online by Clicking HERE.