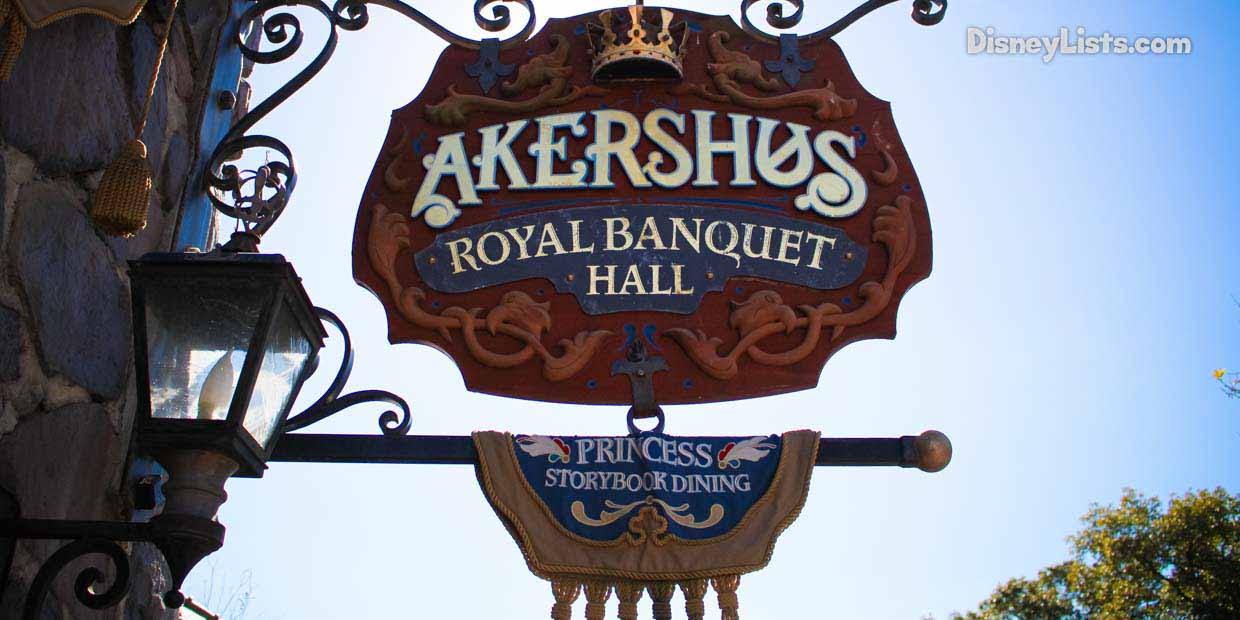 Pull up a chair, roll up your sleeves, and get ready to enjoy some of the best dining experiences in the world! It's no secret that dining at Walt Disney World is paramount in service, food, and atmosphere. But, even with the highest of hopes – there are definitely ways to make a Disney dining experience the very best! Here are eight tips and tricks to having the best dining experience at Disney World!
1 – Do Your Research
When walking by a restaurant at Disney, it is sometimes hard to tell what to expect on the inside. What you may think the atmosphere will be like and what options may be on the menu might be the complete opposite. Save yourself the guessing game by doing a little research before arriving at one of Disney's theme parks or resorts. Browse the menu online in advance and see if they have something that gets those taste buds singing. We also suggest reading blogs, articles, and reviews as you are doing now! This will give you a better handle at what restaurants might work best for you.
2 – Plan for Your Family Dynamic
Some of Disney World's restaurants are geared towards children – Characters, noise, crowds, bold colors, and high energy activities! If you have children, you are likely thinking, YES, that's perfect. On the other hand, some restaurants exude an intimate vibe that might be better suited for a couple looking for a chance to unwind. Or maybe you are looking for that trendy, chic place with an excellent meal? Whatever the case may be, think about your dining party when you begin selecting that perfect dining experience to fit your needs.
3 – Make Reservations Early
Editor's Note: During the phased reopening of Walt Disney World, the dining booking window is 60 days.
It's such a letdown when that restaurant you have in mind to dine at is no longer accepting reservations or walk-ins. It frequently happens, however, at Disney! As a Disney Resort guest, you can book your dining reservations 180 days from your check-in date. The trick to landing the dining reservation of your dreams is to be ready to book the day your 180-day advanced dining reservation opens. Non-resort guests are also welcome to book 180 days in advance but are not able to book for the length of their trip. You would have to call or book online each day, 180 days in advance of the reservation date. With this being said, resort guests have the potential of booking 190 days in advance, giving them the greater advantage of snagging those hard to get dining spots! Resort guest or not, you can't go wrong with making dining reservations as early as possible.
4 – Request Special Seating
Editor's Note: During the phased reopening of Walt Disney World, Epcot Forever and Hoop Dee Doo Musical Review are not operating. 
Does the restaurant you've chosen to dine at have special seating? For example, Epcot's Rose and Crown Pub has special seating on the patio that is perfect for a view of Epcot Forever at night. If you've booked your reservation close to the start of the nighttime spectacular, you may have a chance to enjoy some special seating! We recommend that when checking in for your dining reservation, ask the host/hostess if they have special seating available such as Rose and Crown Pub. You may have a chance for a great view of a parade, fireworks, or water view! Side note – for dinner shows such as Hoop Dee Doo Musical Revue, we highly recommend spending a little extra money and getting Category 1 seating.
5 – Keep an Eye on the Budget
While at Disney, we tend to splurge a little, particularly when it comes to dining. Since you've already done your research on the menu and atmosphere, chances are you'll have a better grasp of what to expect when the bill comes. Avoid sticker shock, and be sure you are comfortable with what you are spending. If you are on the Disney Dining Plan, be sure to check out how many credits you'll be spending in advance, so there are no surprises. It would be a bummer to enjoy a fantastic meal then be disappointed when the bill arrives at the end. If you know what to expect and have it in the budget, it'll be much easier signing on the line!
6 – Try the Signature Items
Almost every restaurant at Disney is known for some form of signature food or drink. We love that part about Disney! If you aren't sure what a specific restaurant is known for or what items you have to try, check with your server, and they'll be able to give you a rundown. For example, we highly recommend trying the Grey Stuff at Magic Kingdom's Be Our Guest Restaurant.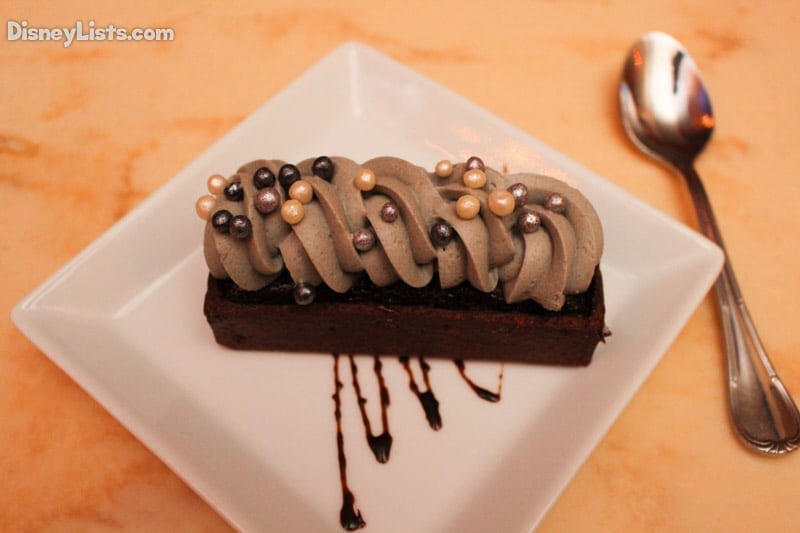 7 – Celebrate Something
Disney is all about celebrations, so jump on the celebration bandwagon! Birthdays, anniversaries, family vacations, reunions, and accomplishments – there is always something to celebrate. We've learned after several dining experiences at Disney, that when wearing a celebration button (free at Guest Services) and mentioning it when making a reservation, Cast Members tend to key in on that excitement and may even surprise you with a little goodie! For example, we were recently celebrating our anniversary at Disney. We had our anniversary buttons on, and without even making mention of it, Cast Members came out with two glasses of champagne on the house for us to celebrate with. Disney is just amazing at the little magical moments like that!
8 – Call Your Server by Name
A simple tip that seems to go a long way is getting to know a little about your server, such as their name. Sure, they wear it on their name tag, but sometimes it can be overlooked. Service at Disney is superb regardless of the conversation with your server, but merely looking at them when speaking with them and calling them by their name goes a long way! Hey, research has shown that making a connection with a server will not only enhance your dining experience but will also make the server want to perform better for you as their guest. A random tip for you!
We hope you have several "best" dining experiences while vacationing at Disney World!
For a no obligation, FREE Quote on a Disney vacation package, please contact our travel partner Magical Vacation Planner at 407-442-0227 (407-442-0215 for Spanish). You can also request a FREE quote online by Clicking HERE.