The Parks
10 Best Ways to Pass the Time in Long Lines at Disney World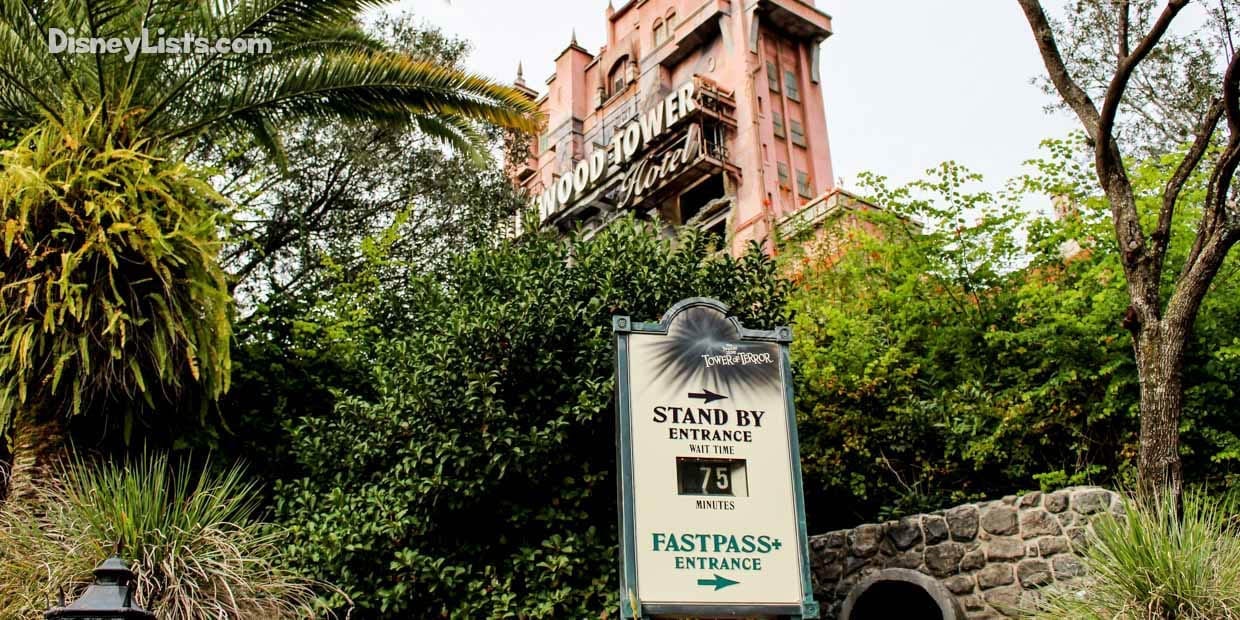 While Walt Disney World may be world-famous for its resorts, shows, and attractions, it's also known for huge crowds and long lines. Sure, you can schedule Fastpass+ to avoid waiting 30 to 120 minutes to get on your favorite ride, but you only get three of them per day. That means you will probably find yourself trapped in a single file line of people, winding through a maze of roped-off pathways, and that's just until you reach the attraction's entrance. What can a Disney fan do to make the experience less torturous? You'll find ten of the best suggestions below for passing the time in long lines.
Editor's Note: During the phased reopening of Walt Disney World, FastPass+ is temporarily suspended.
10 – Make Conversation
You have a captive audience while you're stuck in line. Now could be the time to engage in thoughtful conversations with your children, parents, friends, or significant other. The more engaging the conversation, the faster the time will pass. Naturally, your party could remain silent, taking one step every few minutes, but time will certainly drag out into eternity if you take that course. The best thing to do is get a discussion going; just make sure it is appropriate for the public.
9 – Playtime
Small children Particularly understand the essential nature of playtime in their families. Playing continues to be one of the greatest ways to pass the time in slow-moving lines. Naturally, your type of play will be limited by the space you're occupying. Infants and young children will appreciate simple activities involving peek-a-boo, hugs, tickles, and the like, but slightly older kids will desire more imaginative play. Perhaps you can play with some of your children's favorite toys or pretend you're on a mission related to the attraction you're visiting. It may feel foolish to some adults, but your kids will appreciate it, and the whole experience will transform your long wait into a timeless memory. Don't know where to start? Just ask your child what he or she wants to do.
8 – Plan Activities
Your family or party may have already planned the current activities you are experiencing, but what about the next day? Three days later? While waiting in line, you're doing nothing, so it's the perfect time to discuss what you want to do later and nail down your plans. The best way to accomplish this is to download the My Disney Experience app on your mobile devices and use it to research your vacation possibilities. When the party has agreed to a set of plans, the app can be used to coordinate them with all party members.
7 – Meet New People
Not everyone finds it exciting to meet new people, but those who do will discover that a wide variety of cultures, languages, and interests are represented by the park guests at Walt Disney World. The theme parks attract visitors from everywhere, creating a microcosm of the world in Central Florida. It's the perfect time to find out about the world we live in from the people themselves rather than the internet or textbooks. Of course, if you're far from home and feel a little out of place, you might even run into someone from your neck of the woods.
Note from Chad: We once stuck up a conversation with the person in front of us in line for Space Mountain while we were visiting from Michigan over Christmas. After about 10 minutes we discovered that the other family lived about 10 houses around the corner from us in the same neighborhood but we had never met. True story!
6 – Take Photos
Some park guests take the crowded lines in stride, snapping photographs of the décor they encounter along the way. Why not turn the wait into one long photo session, posing with thematic artifacts and artwork that Imagineers used to create the attraction? You'll find families taking pictures of their children pretending to fire canons at Pirates of the Caribbean or would-be mountaineers posing next to yeti depictions at Expedition Everest. 
5 – Play a Game
The days of playing I Spy or 20 Questions are over now that technology has delivered us smartphones, tablets, and handheld gaming systems. Certainly, if you like playing brain games without assistance from technology, then you're free to do so. However, software companies have provided downloadable apps for virtually every kind of game in existence. Before embarking on your vacation to Walt Disney World, make sure you download a variety of games to your device that allow for both single and group play. Don't worry if games require an internet connection, because Disney Parks provide free Wi-Fi to guests. Some rides, like Soarin', Space Mountain, and Seven Dwarfs Mine Train, even offer their own games at various points in line. No matter how you play, games rank highly as one of the best ways to pass the time in long queues.
4 – Watch Videos
Mobile technology has not only made games accessible while you wait nearly two hours to ride Slinky Dog Dash but also other content, such as music and video. During some of the most prolonged waits, you'll probably have enough time to watch a movie or catch up on episodes of your favorite television program. Just remember to bring headphones to avoid disturbing other park guests. 
3 – Eating and Drinking
A lot of park guests grab their favorite snacks and munch on them in line to pass the time. Sharing snacks with your party will likely raise everyone's mood when your ride is delayed. Now one thing about drinks: if you're waiting in line at Magic Kingdom, your beverages are limited to the non-alcoholic variety. In the other three Disney Parks, adults of legal age can enjoy cocktails, wine, or beer while winding through lines. There's no bar along your route, so make sure you purchase drinks before jumping in line. Just remember to finish them before getting on the ride; you can't (and don't want to) take them with you.
2 – Look for Hidden Mickeys
Imagineers have planted Mickey-shaped designs all over Walt Disney World. They're called "Hidden Mickeys," even though they hide in plain sight. Basically, you search for three circles arranged in a Mickey Mouse formation. They often appear in unexpected places, including along line routes at popular attractions. Although you may not find any in some lines, hunting for them indeed occupies your attention. Once you find a few, the thrill of the experience may be enough to get your whole party excited about looking. The end result: time quickly passes by without you noticing.
1 – Enjoy the Play Disney Parks App
Guests can explore the Disney theme parks like never before with the Play Disney Parks mobile app. The Play Disney Parks app brings to life unique interactive experiences that enable guests of all ages to access a wide range of activities including themed games, Disney trivia, digital achievements, music and so much more – whether they are playing on Main Street, U.S.A. or waiting in line at attractions. With an imaginative set of in-queue games, wait time will turn into play time at select in-park locations as guests play games that interact with the physical environment around them – from activating special show effects to uncovering magical surprises during their experience. The app is a great way to pass the time in a very fun way. Click here to learn more! 
For a no obligation, FREE Quote on a Disney vacation package, please contact our travel partner Magical Vacation Planner at 407-442-0227 (407-442-0215 for Spanish). You can also request a FREE quote online by Clicking HERE.