Every guest knows that a Disney World vacation is magical from the very first glimpse of Cinderella Castle to the final attraction. However, many guests sink into the Disney depression after returning home from their vacation. Despite magical memories, guests might still be really missing Walt Disney World and need a little touch of Disney added to their everyday lives. One of the best ways to beat the Disney depression and fondly remember a specific vacation is to purchase souvenirs while in the parks. Specific souvenirs can definitely help instill a little Disney magic into every day, especially items that can be used in the home. From artwork to special frames, certain souvenirs are perfect to showcase in a home! Here are the seven best Disney World souvenirs for the home to keep the Disney magic alive after a vacation.
1 – Coasters
Guests who are looking to have a small touch of Disney in their everyday lives at home can opt to purchase coasters in the parks. In recent years, Walt Disney World has started selling some amazing coasters that feature everything from tikis and attraction posters to characters and artwork. With so many options to choose from, guests are sure to find a set of coasters that is perfect for them to use at home when enjoying a beverage.
2 – Ornaments
The holidays are a time when most people deck their houses out with beautiful decorations to bring spirit to the season. Luckily, Walt Disney World is home to two stores which sell amazing Christmas ornaments year-round. The Ye Olde Christmas Shop is located in the Magic Kingdom's Liberty Square and Disney's Days of Christmas can be found in Disney Springs. Both locations sell ornaments featuring attraction designs, characters, or the year as well as ones that depict certain professions and interests. With so many amazing ornament options to choose from, guests are sure to find several options that they love and can bring home to help instill some Disney magic into their holidays.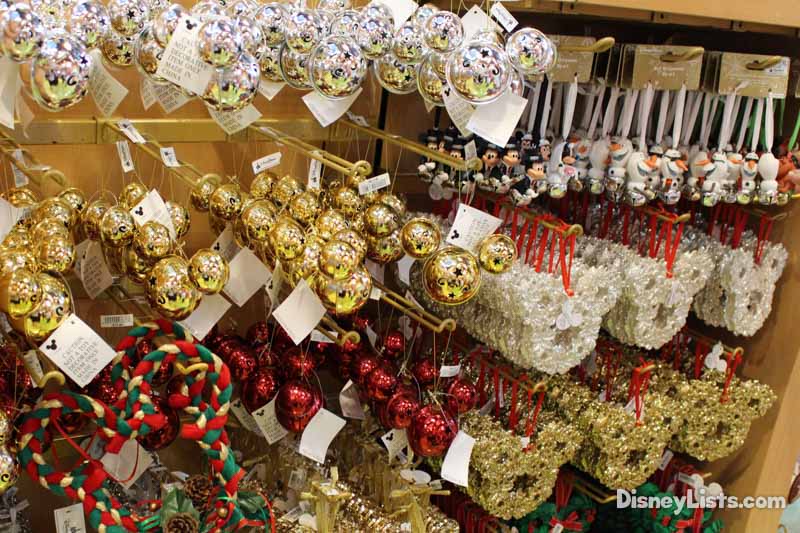 3 – Books
There are literally countless books written about the history, operation, and details of Walt Disney World, many of which are sold in the parks. Guests who want to enjoy the Disney magic once returning home after a vacation can opt to pursue books while browsing in several stores in Walt Disney World and purchase the ones that are interesting to them. Once home, guests can first enjoying reading the books bought and then get creative and display them on shelves or coffee tables in their homes!
4 – Jim Shore Pieces
A popular series of statues and artwork that guests love to purchase are created by artist Jim Shore. These creations feature Disney characters and iconic buildings like Cinderella Castle outfitted with abstract panels of brightly colored shapes. Guests who are looking to purchase a Jim Shore piece to display in their homes can find them in several locations throughout Walt Disney World.
5 – Ears
A great souvenir to purchase and enjoy on vacation can also be turned into a display piece once home. Iconic Mickey Ears feature black caps with the Mouseketeer logo on the front, ears on the top, and guests' names stitched on the back. Guests who want to rock the classic headgear can purchase a pair while on a Disney vacation and then display them on a shelf or surface in their home to bring some of the Disney magic with them!
6 – Artwork
For those guests looking to add some culture and beauty to their homes, there are plenty of shopping locations in Walt Disney World which sells all kinds of unique and wonderful artwork. Guests can browse the Crystal Arts store on Main Street for beautiful prints depicting everything from Cinderella Castle to characters. For those looking to enjoy a more ghoulish form of art, Memento Mori in Liberty Square offers guests the chance to turn their portraits into ghostly works of art. With so many amazing options to choose from while visiting Walt Disney World, guests who are looking to bring a piece of art home are sure to find the perfect option for their house.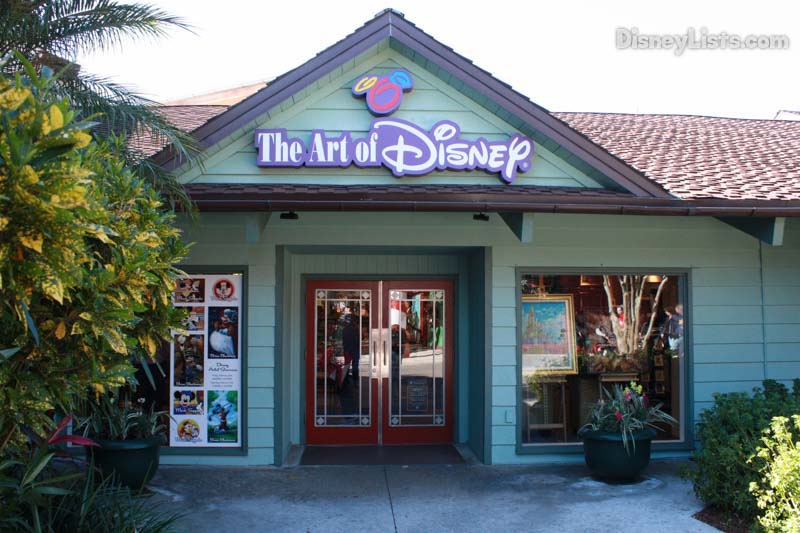 7 – Picture Frames
Some of the best souvenirs to purchase in Walt Disney World and bring home to keep the magic alive are picture frames. Picture frames can be found in virtually every store in Walt Disney World and feature many different designs that range from minimalistic to attraction based. Guests who purchase picture frames while on a Disney vacation can then print a memorable photo from the trip and display it in their purchase once home to always remind them of the magic.
Want more Disney magic at home? Check out our 12 best Disney World kitchen souvenirs!
For a no obligation, FREE Quote on a Disney vacation package, please contact our travel partner Magical Vacation Planner at 407-442-0227 (407-442-0215 for Spanish). You can also request a FREE quote online by Clicking HERE.