You've saved your vacation days at work and have money set aside for the Disney trip of your dreams. Now, don't waste it! Here are our top mistakes at Disney that end up costing you one of your most precious assets – your time.
Editor's Note: We understand that with the phased reopening of Walt Disney World, some of the advice in this article may not apply if you visit while park hours are reduced, capacity limits and physical distancing are in place, and some of our favorite experiences—fireworks, parades, and character greetings—are temporarily suspended. (You can read everything you need to know about the phased reopening by clicking here). We will continue to share articles that give guidance on a "normal" vacation to Walt Disney World, along with any special changes or instructions you may need to be aware of during the phased reopening to provide the best tips we can regardless of when you are visiting. ~ Chad & Cindy
1 –  Not Doing Your Research
Yes, believe it or not, research and vacation go hand in hand! Check out Disney websites, read blogs, buy a book, and make notes. There is no reason you can't have fun with your Disney research by involving the family in your planning. The more you know about Disney World and all the fantastic components that go with it, the more time you will save later when you arrive. Decide what works best for you and your family, and know the game plan before stepping foot in the park.
2 – Not Being Aware of Park Hours
Editor's Note: During the phased reopening of Walt Disney World, guests should expect shortened operating hours. FastPass+, parades, and fireworks are temporarily suspended.
What times do parks open and close? This is a great thing to know when you plan your itinerary. Arriving first thing at park opening can save you time in hitting a ride or two that maybe you don't have a FastPass for before the crowds arrive. Staying late in the night also saves time, as crowds seem to thin out slightly as park closing nears. Be aware of when the parade or firework shows are as well. If you want to skip these, sometimes this is the best time to catch a ride with little to no wait.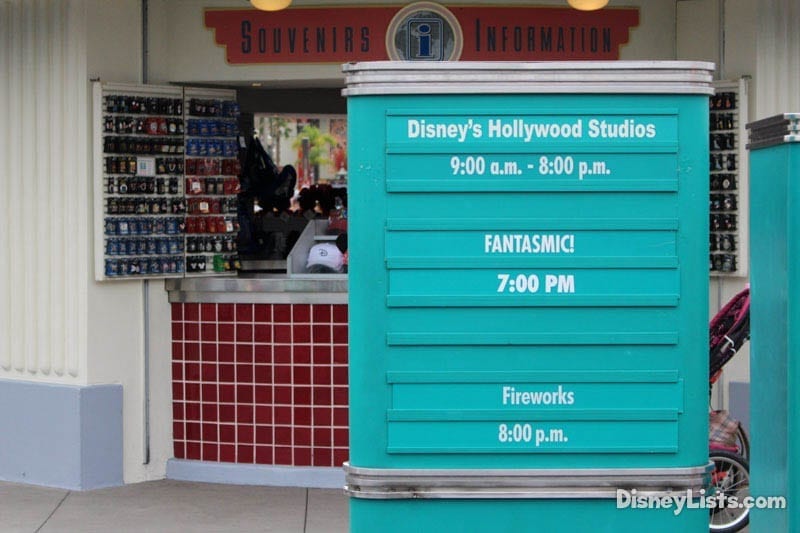 3 – Not Making Advanced Dining Reservations
Editor's Note: During the phased reopening of Walt Disney World, the dining booking window is 60 days. 
Seems simple enough, but many people think on a whim they will get into restaurants with no problem. Even during the slower months, we highly recommend you make dining reservations. There is no need to hope you can get into a restaurant or wait for a table when you can plan in advance. Dining reservations save time and the headache of walking around the park, looking for a place to eat.
4 – Not Pre-Selecting your FastPasses
Editor's Note: During the phased reopening of Walt Disney World, FastPass+ is temporarily suspended.
By pre-selecting your FastPasses, you already have a good outline of where you are headed when entering the park. You also skip having to stop by a FP+ Kiosk first thing when you arrive. Use your three pre-selected FastPasses, then use the My Disney Experience App on your smartphone or head to a FP+ Kiosk for the 4th FastPass. If you are using the kiosk rather than your phone, another recommendation is to know what FastPass attractions you may want to go for as a 4th option, 5th option, and so on. Standing in the FP+ Kiosk line deciding with your family about where to go next is a time-waster. Standing in an attraction line without a FastPass is an even bigger time waster.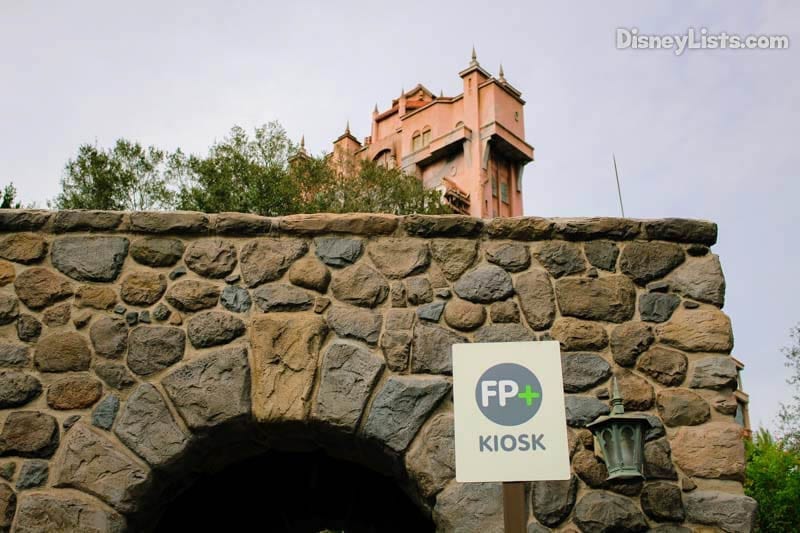 5 – Not Knowing How to Dodge the Crowds
We suggest understanding the park maps before you arrive in the park – not waiting to browse maps when you get there. Look for high traffic areas and know ways around these areas to save time. For example, headed to Space Mountain at park opening? The Cinderella Castle hub is almost always busy. Cut through the Tomorrowland Terrace to sneak around the crowd traffic. Just like you save time by knowing short cuts on your commute to work – know short cuts within the park to save time as well!

6 – Not Checking Out Transportation Options
Editor's Note: Disney will no longer offer Disney's Magical Express service for airport transportation, starting with arrivals January 1, 2022. Disney will continue to operate the service for new and existing reservations made at Disney Resort hotels for arrivals throughout 2021.
Disney offers some fantastic transportation options for their resort guests. If flying, take advantage of the Magical Express from the airport. Once you arrive at your resort, check out their bus, boat, monorail, Disney Skyliner, and/or walking path transportation options. If you have your car with you, take that traffic time into consideration as well. Ask Guest Services at your resort about transportation time to and from different locations and/or research online before your arrival. What you think is the time-saving way to travel to and from the parks, water parks, or even Disney Springs, might not actually be your best time-saving option after all.
To sum it all up – when you aren't wasting time on making decisions that could have been made in advance, you will find you and your family will be left with time to enjoy each other, and all Disney World has to offer!
For a no obligation, FREE Quote on a Disney vacation package, please contact our travel partner Magical Vacation Planner at 407-442-0227 (407-442-0215 for Spanish). You can also request a FREE quote online by Clicking HERE.