With all the hype and regenerated love for Star Wars going on, you may have many questions or peaked interest about Disney's Star Wars attraction, Star Tours – The Adventures Continue. During the attraction, you are taking a flight on Star Tours, but your flight quickly changes plans when you learn that a "rebel spy" is on board that the rebellion must protect. You end up on wild chase scenes through various lands and battles within the Star Wars universe. Is it so much fun and an excellent experience for anyone, even if you aren't a die-hard Star Wars fan. Here are 10 facts and secrets about the attraction that you may not know:
10 – The attraction first opened in 1989.
Star Tours debuted at Disney-MGM Studios in December of 1989.  Disney-MGM Studios opened in May of 1989, so the attraction was added several months after the park opened to add to the lineup of attractions for the park.
9 – You will likely get a different experience each time that you ride.
The way the ride is sequenced, you will get a different combination of three scenes to make up the entire attraction.  Based on the number of scenes that are available, there are 54 unique ride sequence combinations that you can get.  This includes a scene from Star Wars: Rise of Skywalker, too!  Yes, I just gave you a great excuse to ride the attraction over and over again so that you can make sure that you get to experience each version.  I'd be lying if I said that my husband and son aren't trying!
Click here for more on the latest update to the attraction with scenes from Star Wars: Rise of Skywalker.
8 – The ride was renamed Star Tours – The Adventure Continues.
The ride closed down in 2010 for a big refurbishment.  When it re-opened in 2011, it was then known at Star Tours – The Adventures Continue instead of just Star Tours as it was before.  For the re-opening, Bog Iger and George Lucas were actually there for the event and rode the attraction.  The changes added even more scenes.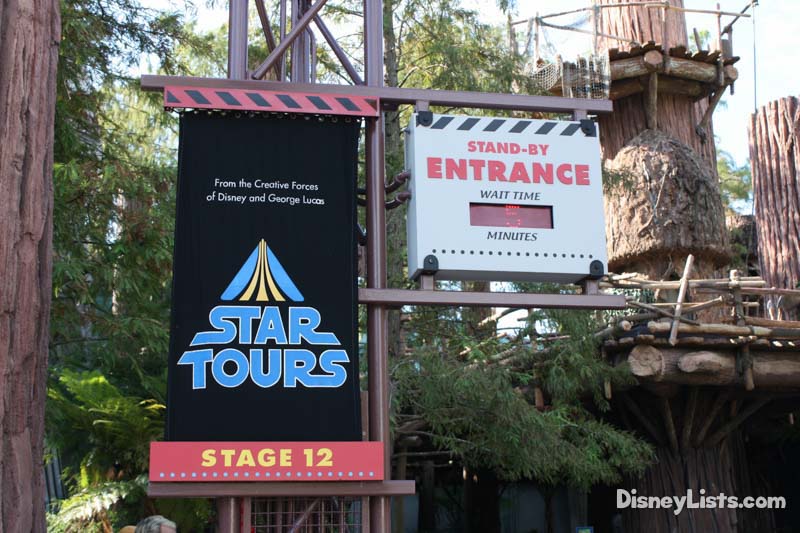 7 – Listen to the announcements while in the queue.
Pay special attention to the announcements while you are waiting in the queue. You will hear a Mister Egroeg Sacul being paged over the intercom. This is actually a nod and tribute to George Lucas since Egroeg Sacul is actually George Lucas spelled backward. How fun is that?
6 – Pee Wee Herman was in the attraction.
I was really shocked to learn about this one. This is one fact that I never knew. He was actually the voice of Captain RX-24 (Rex). He was the pilot talking as R2-D2 was being loaded. I never remembered noticing Paul Reubens' (Pee Wee Herman's) voice during the attraction, but it is really cool that he was another celebrity that was part of the attraction.
5 – Gotta love classic C3PO.
The actor who voiced this beloved favorite droid is Anthony Daniels. He also happens to be the only Star Wars actor that also appeared in every theatrical chapter of Star Wars. Not only that, but he joined the team in Star Tours to voice C3PO's role for his dialogue in the attraction. We are so glad he did since nothing could compare to the original!
4 – Carrie Fisher collaborated on Princess Leia's dialogue.
If you have ridden the attraction, you might have seen scenes where archival footage of Princess Leia (Carrie Fisher) from Star Wars movies was used in the attraction. The dialogue, however, is actually re-recorded. Carrie Fisher collaborated with the Imagineers to re-record her dialogue so that it fit the attraction. It makes the story of the attraction seamless, but with the familiarity of the movies that we love so much.
3 – It is one of the longer ride attractions at Walt Disney World Resort.
Many of the rides at Walt Disney World range from 1 to 3 minutes at the most. This attraction is actually a 4 minute and 30-second ride, which gives you a great taste of a few of the worlds and scenes within the Star Wars universe and the classic sagas.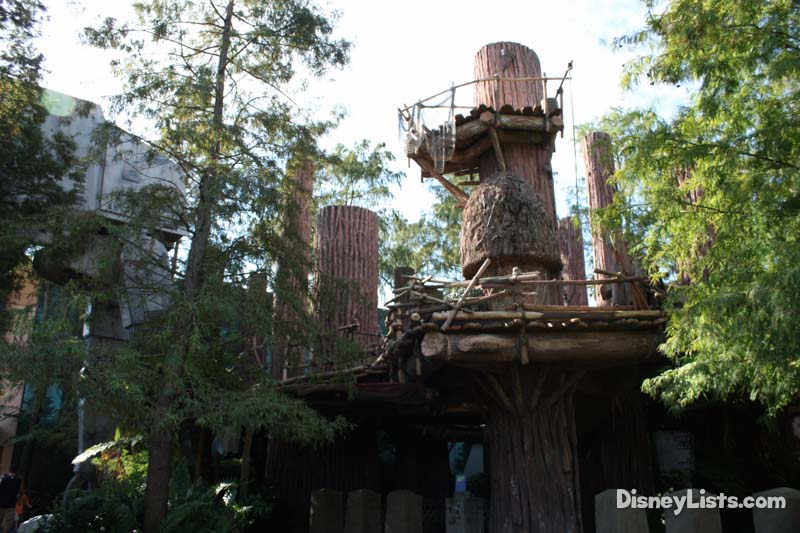 2 – Another great nod to George Lucas and the Star Wars series.
We all go crazy for the nods and little details that are incorporated into our favorite attractions. There is actually another nod to George Lucas that is really cool. Pay attention just before boarding the spaceship. If you are listening, you may hear a reference to THX1138. Why is this signification? It just so happens that THX1138 was in all of the Star Wars movies. It was the name of George Lucas' first movie, so he included it in all of the Star Wars films as a nod to his origin.
1 – What is going on in the front of the attraction?
So have you noticed the epic lightsaber battles and the crowds of people watching the event, plus appearances by Darth Vader, stormtroopers, and other characters? Well, this is actually the Jedi Training Academy. If you sign your child up early enough, they can be part of the Jedi Training Academy (and it's free) where they can learn to battle against Darth Vader and to use the powers of the force. It is a lot of fun, and a dream come true for young Padawans.
For a no obligation, FREE Quote on a Disney vacation package, please contact our travel partner Magical Vacation Planner at 407-442-0227 (407-442-0215 for Spanish). You can also request a FREE quote online by Clicking HERE.