Walt Disney World's Animal Kingdom is a theme park, unlike any other, and it helps to know a little bit about it before you arrive. Animal Kingdom isn't a zoo, but it does have wild and exotic animals, but it is also a theme park, just not necessarily in the traditional sense of the word. Here are 10 rookie mistakes we hope you'll avoid when heading to Animal Kingdom.
10 – Missing Out on Characters
Mickey and many of his friends can be found at all four theme parks, though Animal Kingdom is the only park you'll find them in their safari costumes. Animal Kingdom also has a number of character meet and greets that cannot be found anywhere else on Disney property. Guests can meet Pixar favorites Dug and Russell, as well as Pocahontas, and Scrooge McDuck. These characters each have their own designated spot, and they appear at scheduled times. You can find the locations and times online, on the My Disney Experience App, or in a times guide at the park.
9 – Not Using the Single Rider Line
Expedition Everest often has very long standby waits, but there is a way to get around that, even if you don't have a FastPass+ for the attraction. Expedition Everest has a single rider line, which is short and moves very quickly. Cast members take guests from this line to fill in the empty seats on the tea trains. You won't be able to sit next to your friends or family, but it's a great way to ride this attraction a few times without wasting time in a long line.
8 – Using a FastPass+ for Shows
With only so many FastPass+ selections per day, don't make the mistake of using one on Finding Nemo – the Musical or Festival of the Lion King. These shows each have numerous performances throughout the day, and the theaters can accommodate a lot of people. For example, one performance of Finding Nemo can seat 1,500 people. Save your FastPass+ selections for popular rides like Kali River Rapids, or Expedition Everest. If you arrive 20-30 minutes prior to a show time, you will get a good seat at either show.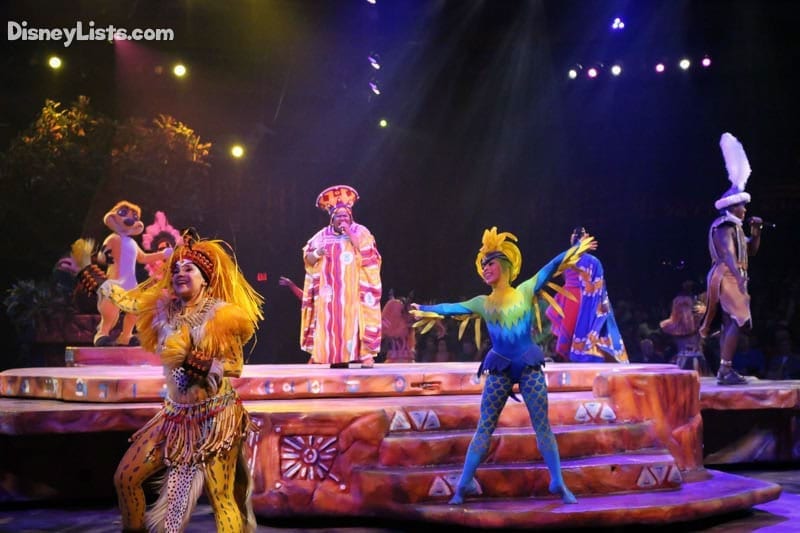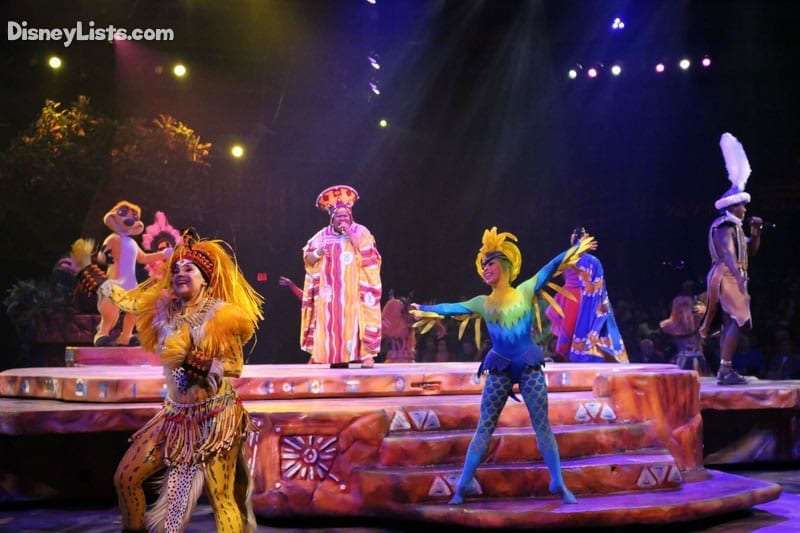 7 – Missing Out on Wilderness Explorers
Wilderness Explorers is often thought to be just for kids, but it's fun for the whole family and for adults who just want to discover more about the park and have some fun learning a few new things. There are numerous self-guided activities and challenges to complete throughout the park, and you collect badges each time you complete a challenge. This is something that you can continue to do with each visit to Animal Kingdom. Make a new tradition out of it, and complete one challenge per visit.
6 – Animal Kingdom Souvenirs
Like each Disney park, some souvenirs are only available at that particular park, or at certain stores in the parks, and the same goes for Animal Kingdom. The mugs, t-shirts, or attraction specific souvenirs can only be found here at the park, so don't make the mistake of thinking you can just pick it up another day if you won't be returning to Animal Kingdom.
5 – Missing Out on Counter Service Options
When you're visiting Animal Kingdom for the first or second time, it's easy to miss out on a number of things, and one of those things are some excellent counter service options. We're not talking about the big ones like Pizzafari or Flame Tree Barbeque, but the smaller spots. For example, you can get a delectable Dole Whip with rum at Tamu Tamu Refreshments, Harambe Market has some great snack offerings, like the Milk Tart, or sausages in curried corn batter. There's a little hut called Terra Treats that has some great snack options if you have dietary concerns. They even have a number of gluten-free baked goods. As you walk by the little food huts and counters, take a moment to stop and look at the menu, they might just be serving your new favorite snack! Also, be sure to check out the latest counter service restaurant, Satu'li Canteen, in Pandora – The World of Avatar. The food is fresh, delicious, and is a great value.
4 – Skipping the Trails
The trails aren't just pathways through some shrubbery, they're so much more than that. They have that Disney theming we so love, but you can also see and learn about exotic animals, all while walking through a lush and jungle-like atmosphere. There are tigers and abandoned temples at the Maharajah Jungle Trek, gorillas and hippos at the Gorilla Falls Exploration Trail, and intricate carvings in the roots of the Tree of Life at the Discovery Island Trail.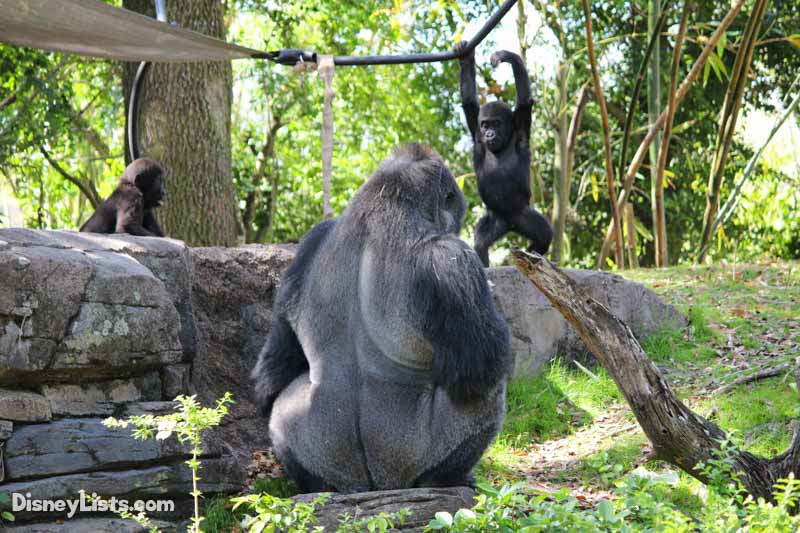 3 – Sleeping In
Animal Kingdom, like the other parks, is a lot quieter, and the crowds are lower first thing in the morning. Arriving early will allow you to wander through the park without fighting crowds. If you ride Kilimanjaro Safaris early, chances are you will see more animals before they retreat to the shade mid-day. Hitting Pandora – The World of Avatar early in the day will also allow you to save your FastPasses for other attractions. Wait times for Avatar Flight of Passage and Na' vi River Journey are shorter in the morning.
2 – Thinking It's a Half Day Park (or even One Day Park)
Some people have referred to Animal Kingdom as a 'half-day park,' and that just isn't true! There are so many wonderful things to experience, and there are plenty of amazing attractions to see and delicious food to eat! A big mistake is not planning on spending your entire day at this park. Take your time and wander through the park, take in the details, examine the beauty of nature, watch the animals, indulge in the snacks and beverages and stay for the new nighttime entertainment. Also, with the addition of Pandora – The World of Avatar, you'll need even more time to explore this amazing park. We suggest spending two days in this park! Don't underestimate this park, give it a chance, and we know you'll see just how much Animal Kingdom has to offer.
1 – Not Staying for the Evening
When the sun goes down, you won't want to miss out on all of the nighttime activities. The nighttime Safari is a totally different experience than during the day. The Tree of Life Awakenings is a must-do. These short projections on the Tree of Life are beautiful. Finally, you'll want to catch Rivers of Life: We Are One, the nighttime spectacular. "Rivers of Light: We Are One" introduces additional, stunning imagery and familiar animal characters from Disneynature films, along with a colorful tapestry of classic moments from Disney animation, to express our connection with animals and the emotions and milestones we all share in our journey through the great circle of life. It's a great way to end your day at Disney's Animal Kingdom!
For a no obligation, FREE Quote on a Disney vacation package, please contact our travel partner Magical Vacation Planner at 407-442-0227 (407-442-0215 for Spanish). You can also request a FREE quote online by Clicking HERE.