Dining
Top 10 Underrated Restaurants at Disney World That Shouldn't Be Missed
Dining at Disney World is an integral part of any Disney visit. Making reservations ahead of time is an essential piece of trip planning, and having great dining experiences can help make a good trip a great one. There are, of course, popular restaurants that are difficult to get reservations for like Be Our Guest, Chef Mickey's, or Le Cellier Steakhouse, all of which all have wonderful things to offer guests, like great menus, character dining experiences, and fantastic theming. But there are several genuinely magical and wonderful restaurants at Disney that are less popular because they are typically underrated, but that really shouldn't be missed. Here are ten of those restaurants that you may not have considered visiting before, but we highly recommend visiting at least one or two on your next visit!
10 – Roaring Forks
Roaring Forks is the quick-service restaurant at Wilderness Lodge. If you're staying at the lodge or doing some resort hopping on your trip, do not miss Roaring Forks. The exposed stone and wood décor give this location a cozy atmosphere. For breakfast they have great eats such as Banana Foster French Toast and Mickey Waffles. For lunch and dinner, they have gourmet sandwiches, grill items, and their signature dish the Wilderness Salad, not to mention an array of flatbreads. Roaring Forks is one of the most underrated quick-service restaurants on property. If you haven't been, make a point of going!
9 – Coral Reef
Many guests don't look beyond the World Showcase when making dining reservations at Epcot, and the World Showcase does have some fantastic restaurants with fantastic food, and character dining experiences, but over in Future World at The Seas is the Coral Reef restaurant. The Coral Reef is a truly unique dining experience. The restaurant has large windows allowing guests to gaze at the aquarium in The Seas pavilion, and their menu features mostly seafood but includes chicken and steak as well. Guests can admire the living coral, sea turtles, and thousands of other living sea creatures while they enjoy a fantastic meal.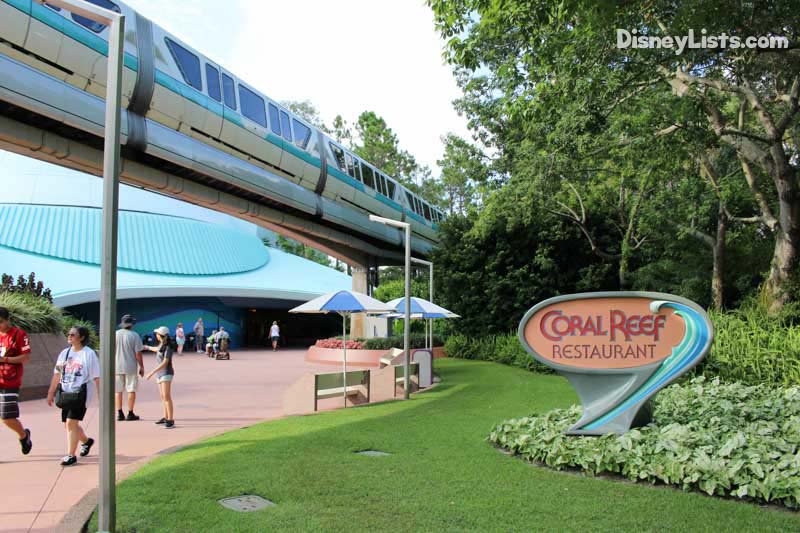 8 – Boatwright's Dining Hall
For some authentic southern hospitality head over to Port Orleans, Riverside, to Boatwright's Dining Hall. Guests can feast on some Cajun cooking, barbeque, and bread pudding, all in a rustic shipyard warehouse in New Orleans. Some popular menu items include an all-you-care-to-enjoy chef's platter, jambalaya, and shrimp and grits. The theming and dining atmosphere here is comfortable, laid back, and family-friendly.
7 – Tortuga Tavern
It's easy to walk right by Tortuga Tavern as you head over to the popular Pecos Bill's, but next time stay in Adventureland and eat at the quick-service location Tortuga Tavern. The theming of Pirates of the Caribbean has carried over into this restaurant, so if you're a fan of pirates, this is the restaurant for you! Tortuga Tavern serves turkey legs and other snacks. Tortuga Tavern is only open seasonally, and during lunch hours, typically 11 am-3 pm, so if you happen to be in the Magic Kingdom when the tavern is open for business, be sure to stop by!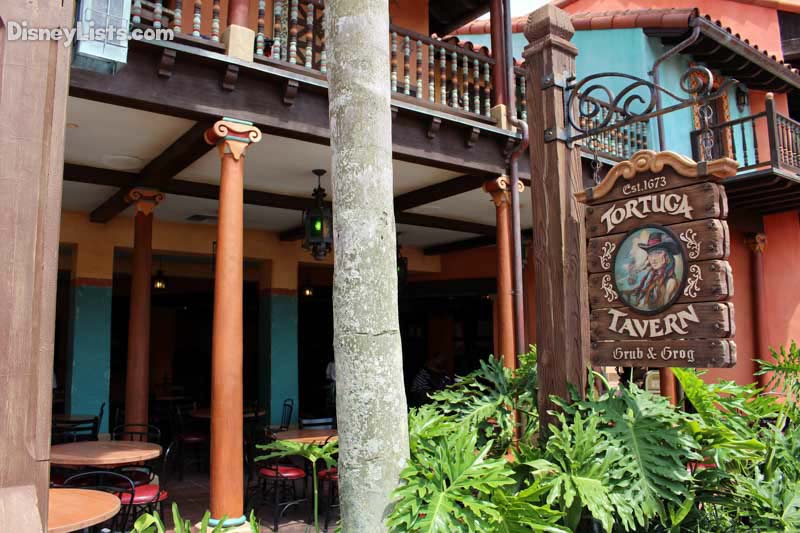 6 – Teppan Edo
Teppan Edo is a fun dining experience at the Japan pavilion that should be on your must-do list when at Epcot. Talented and entertaining chefs cook your meal right in front of you on the grill at your table, giving your meal a show-like feel and a great group atmosphere. Teppan Edo serves seafood, chicken, steak, and vegetables served with Udon noodles or steamed rice. Eating at Teppan Edo is also a great way to meet new people, as you may be seated with another or two at your table.
5 – Mama Melrose's Ristorante Italiano 
The Brown Derby and the Sci-Fi Dine-In Theater can often overshadow Mama Melrose's, but it's a fantastic dining option for guests at Hollywood Studios. Mama Melrose's has a family-friendly, bustling atmosphere with a menu focused on home-style Italian cuisine. A great bonus to making a reservation here is that you can book the Fantasmic Dining Package, and receive vouchers for VIP seating at Fantasmic that evening.
4 – The Plaza Restaurant
With dining options like the West Wing or the Grand Ballroom at Be Our Guest, or character dining experiences at Cinderella's Royal Table and the Crystal Palace, The Plaza Restaurant is commonly overlooked as a dining option. They offer American fare and comfort food, one of the most popular items being The Plaza Reuben. If you love Main Street U.S.A and want to remain in that simpler time just a little longer, this is the place to dine.
3 – Restaurantosaurus 
For the less adventurous food-wise, Restaurantosaurus offers quick and delicious American fare at Animal Kingdom. The real draw of this restaurant is the theming. The backstory is that some paleontology students turned their dorm into a restaurant, leaving behind artifacts, props, puns, and inside jokes everywhere you look. There are several dining rooms to explore at Restaurantosaurus, and if you want to feel completely immersed in the theming of Dinoland U.S.A, this is the place to eat.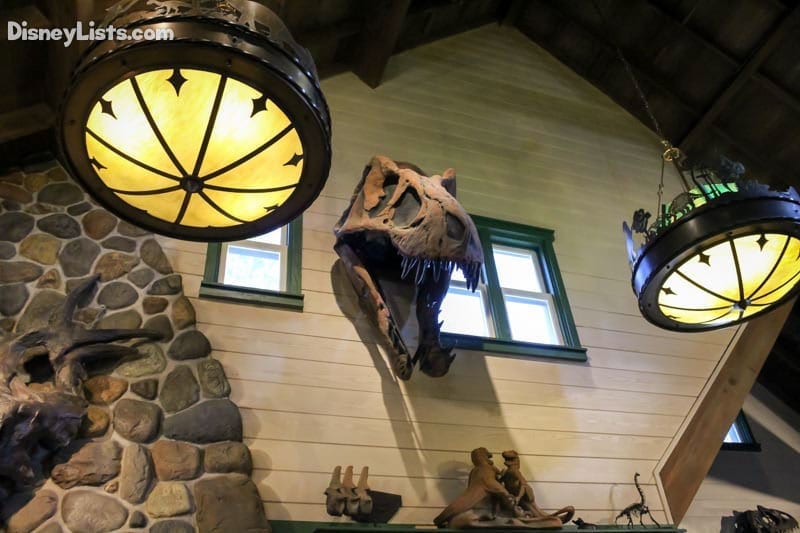 2 – Grand Floridian Café
Disney's Grand Floridian Resort has several fantastic restaurants, and the Grand Floridian Café is one that seems to be often overlooked. Although elegant, this restaurant offers a less formal dining option than other locations here but maintains high standards in the food, atmosphere, and service. Whether you're looking for breakfast, lunch, or dinner, the Grand Floridian Café offers delectable American cuisine, all in one of the most charming dining locations on property.
1 – Sanaa
Sanaa is worth the trek to Animal Kingdom Lodge. The menu features items with an African and Indian flare, including the Indian-style Bread Service, which is great to share and the perfect way to start off your dining experience. The décor is bright and colorful, and best of all, the windows give guests a view of the savanna where animals roam freely, making for a spectacular dining experience that is difficult to find elsewhere.
For a no obligation, FREE Quote on a Disney vacation package, please contact our travel partner Magical Vacation Planner at 407-442-0227 (407-442-0215 for Spanish). You can also request a FREE quote online by Clicking HERE.