As if you've entered the great South, stepping foot on Port Orleans Resort will transform you to Louisiana all while enjoying the excitement of Disney World at your fingertips. Here are six components that make Port Orleans Resort a great place to stay!
1 – Double Your Pleasure
One thing that sets Disney's Port Orleans apart from other resorts is the benefit of having what seems like two resorts at your fingertips. While Riverside and French Quarter are both considered Port Orleans, they are both unique and offer different experiences and amenities. Stay at one location, but don't hesitate to walk or catch the bus over to the other resort to double your pleasure!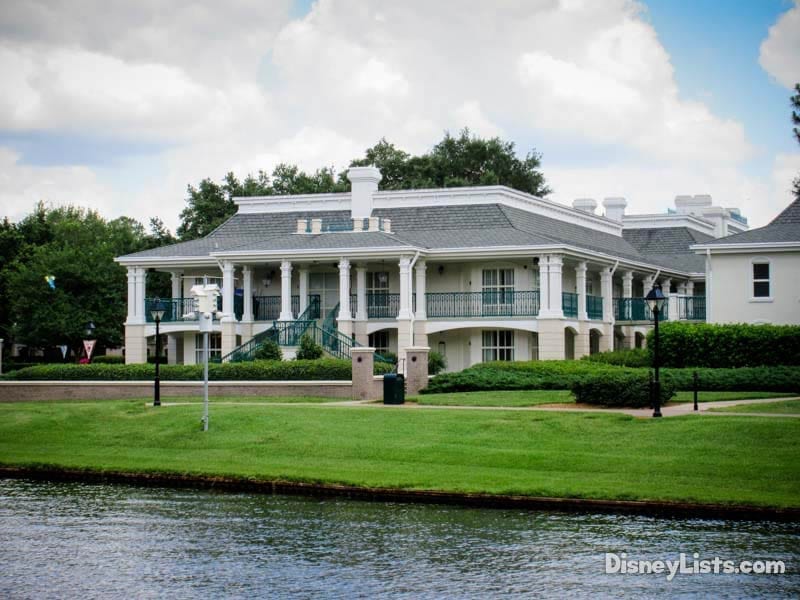 2 – Atmosphere
Bayous, alligator talk, Mardi Gras, and sweet romance. Whether you are staying at Riverside and sticking with Southern charm or enjoying the historic, romantic vibe of the French Quarter, the atmosphere at Port Orleans will not disappoint. This atmosphere is carried throughout the guest areas and into the rooms. Plantation-style buildings, French quarter living – the details are beautiful. We found our Riverside room to be very comfortable and charming. The picture of the steamboat in the room, the plantation images on the headboards, and the elegant style vanity, all truly say New Orleans.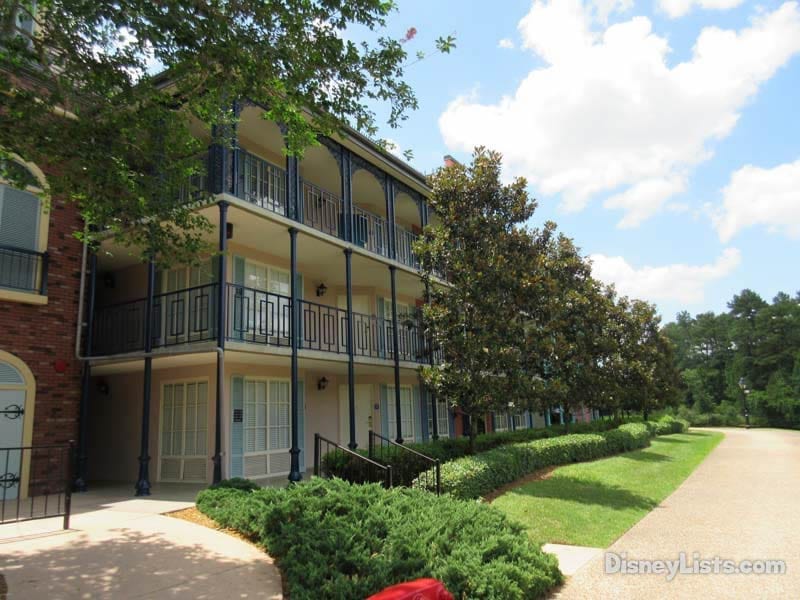 3 – Dining Options
Port Orleans has a dining option that will match the taste of everyone in your family. Quick Service, Table Service, and Lounges – take your pick and enjoy! Mainly because of the two themes (Riverside and French Quarter) in one resort, you will enjoy the flexibility of taking your pick for breakfast, lunch, and/or dinner. Quick service options include Sassagoula Floatworks and Food Factory Food Court and Riverside Mill Food Court. We particularly favored the variety offered at Riverside Mill Food Court. From soup to burgers to pasta – you'll find something you are craving. Table Service includes the Boatwright's, Dining Hall. Dining at Boatwright's is a wonderful experience with an open and bright atmosphere and delicious Orleans-style food. Try the jambalaya – you'll love it! Lounges include Scat Cat's Club, Mardi Grogs, River Roost, and Muddy Rivers Pool Bar.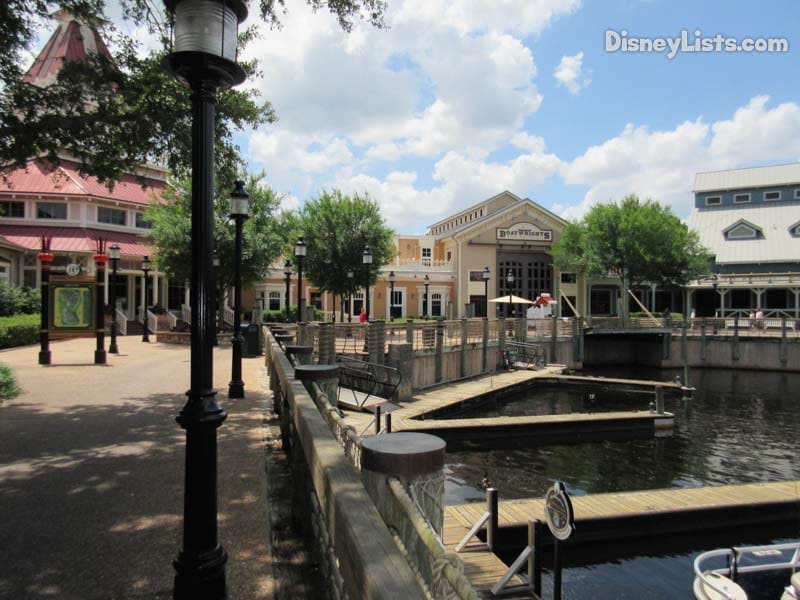 4 – Proximity to Parks
One of our favorite components to Port Orleans is the proximity to the theme parks and to Disney Springs. With bus and boat transportation, access to the parks and Disney Springs is simple and seems to go quickly. We were impressed at the bus schedule and the lack of wait time it took to catch a bus to our desired location. Boating to Disney Springs adds to the excitement of the trip. With a resort this close to the different parks, you'll be able to enjoy less time on the bus and more time in the parks!
5 – Entertainment
The food and drinks meet taste buds needs, but don't skip out on the entertainment offered! At the Riverside, you will want to find a table at the River Roost lounge and prepare yourself for some fantastic piano playing and entertainment. Yeeha Bob Jackson takes the piano bench and draws in not only those enjoying River Roost but even the passerby's pause to hear his tunes. Bob Jackson plays Wednesday-Saturday evening, but check with Cast Members to see if there is any fluctuation in Bob's schedule that week. Bob is a treat, as are the musicians that bring the jazz medleys to Scat Cat's Club at the French Quarter. Check with a Cast Member for musicians performing as well as days and times. Sipping on a drink while enjoying a saxophone singing the blues – we're there!
6 – Extras 
There are so many extra amenities offered at Port Orleans that once again, you are sure to find something that will fit your needs. Take a horse-drawn carriage ride (guys – she'll love this one!), rent a boat to paddle off with your sweetie, ride a rental bike around the resort, enjoy relaxing with a movie on the lawn, or spend some of those coins at the large arcades! Something we have to note – the arcade rooms have massage chairs, so bring those dollars and sit back to relax while the kiddos play games. The Ol'Man Island in Riverside is inspired by the story of Tom Sawyer, Ol' Man Island even features a catch-and-release fishing hole and stories told around an evening campfire. The nearby Muddy Rivers pool bar and a hot tub provide fun for grown folks. Over at French Quarter, you'll find a Mardi Gras-themed pool area where King Neptune sits astride a giant sea serpent. Scale "Scales," as he's affectionately known, and slide down his tongue for a splash landing. Jazz-loving gators and clamshell water features add more poolside fun. We hope you can take advantage of the wonderful pools Port Orleans has to offer.
Put your feet up and relax at this charming moderate resort. You'll forget you are in Florida and think somehow Disney now calls Louisiana home. Ya'll enjoy!
For a no obligation, FREE Quote on a Disney vacation package, please contact our travel partner Magical Vacation Planner at 407-442-0227 (407-442-0215 for Spanish). You can also request a FREE quote online by Clicking HERE.