Walt Disney World has hundreds of restaurants, food carts, and stands across their property. Many guests look forward to dining at specific restaurants or trying new cuisines. If you have food allergies or dietary restrictions you may be worried about what and where you will be able to eat. Luckily, Walt Disney World does an excellent job of handling these special dietary needs. Disney can handle any of the common food allergies or intolerances as well as diets low in fat, sodium, sugar, vegetarian and Kosher meals.  Guest who require assistance due to an uncommon food allergy, metabolic disorders or PKU should contact Disney fourteen days prior to arrival and after booking dining reservations.  Read on to find out six things you need to know about dining at Walt Disney World with special dietary needs.
1 – Research  your locations ahead of time
While nearly all the restaurants at Walt Disney World can accommodate dietary restrictions and common food allergies, it can still benefit you to do some research ahead of time. For example, if you are Vegetarian you may not want to eat at 'Ohana as the majority of this menu is meat brought to your table. There are vegetarian options at 'Ohana, and a chef will be happy to assist you, but this location may not be the best for you if you are morally opposed to eating meat. On the other hand, you may decide to skip Trattoria Al Forno at Disney's Boardwalk because you have a gluten allergy and feel that a location serving Italian fare will not have any options for you. But this is not the case, as gluten-free pasta dishes are available at this location. Before you arrive research a little about the places, you want to eat at by looking at their menus online. Several websites are dedicated to allergies at Walt Disney World, and you may be able to find reviews of the location you are looking to dine at. Be aware that not all restaurant locations at Walt Disney World are owned by Disney, and may not be as hyper-vigilant when it comes to dietary restrictions. Researching ahead of time can help you make decisions on which locations to dine at.
2 – Notate Dietary Restrictions on Reservations
It is very important that you notate any Dietary restrictions or food allergies at the time of booking your reservations.  You can do this yourself if you book online but will need to ask for it to be noted if you book over the phone. This is important for some locations to know ahead of time such as Dinner shows or locations with a set menu. Depending on what your restrictions are the location may reach out to you before the event to discuss options. Kosher meals must be requested at least 48 hours in advance. But this does not just apply to dining reservations! Remember to include this information on any tours or additional paid experiences that include food such as The Keys to the Kingdom Tour or Wild Africa Trek.
3 – Table Service location procedures
When you arrive for your reservation and check-in at the podium remind the Host or Hostess that you have a dietary restriction, that way it is printed on your table ticket and will alert the server to get the chef to come out and speak with you before you order. Some table-service locations offer an allergy menu, which will provide you with safe options, you can order off this menu, but you still have the right to speak with a chef if you would like.
4 – Quick Service Allergy Menus
Disney has rolled out Allergy Menus at nearly all their quick service locations. The cashier will present you with an allergy menu, which details which entrees can be made without your allergen. You can order off this menu and know that the food will be safe for you to eat. The cashier then rings in your order separately marking that it is an allergy order. The kitchen will know which burger needs to be on a gluten-free bun and which doesn't. Of course, you can always ask to speak to a chef or manager if you have questions or concerns.
5 – You can speak to the chef or manager
If you want to speak to a chef or manager, you are more than welcome to. They will answer any questions or concerns you may have about the provided allergy menus. If you are dining at a buffet location, the chef will walk you around the buffet to share which items are safe for you to eat. If you are concerned about cross-contamination, they can bring you food from the kitchen directly. They may offer you additional options from the kitchen that are not on the buffet or allergy-friendly options of buffet items.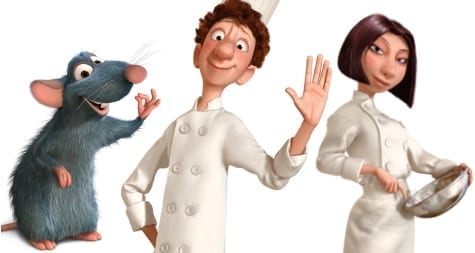 6 – Bring your own snacks
One of the best things about Disney is they allow you to bring your own food into the parks. So while your family is eating Mickey Pretzels, ice cream, or churros you may feel a little left out, but you can enjoy the allergy-friendly treats you brought with you.  Some pre-packaged allergy-friendly items are available in locations around the park, so there are options available. But you are permitted to bring your own food items with you.
Disney does a great job of dealing with special dietary restrictions at their restaurants. Be sure to check out the allergy menus at locations and speak with a chef if you have questions, they are more than happy to assist you. Keeping these things in mind while planning your trip and while visiting Walt Disney World will ensure that you have a good experience.
For a no obligation, FREE Quote on a Disney vacation package, please contact our travel partner Magical Vacation Planner at 407-442-0227 (407-442-0215 for Spanish). You can also request a FREE quote online by Clicking HERE.