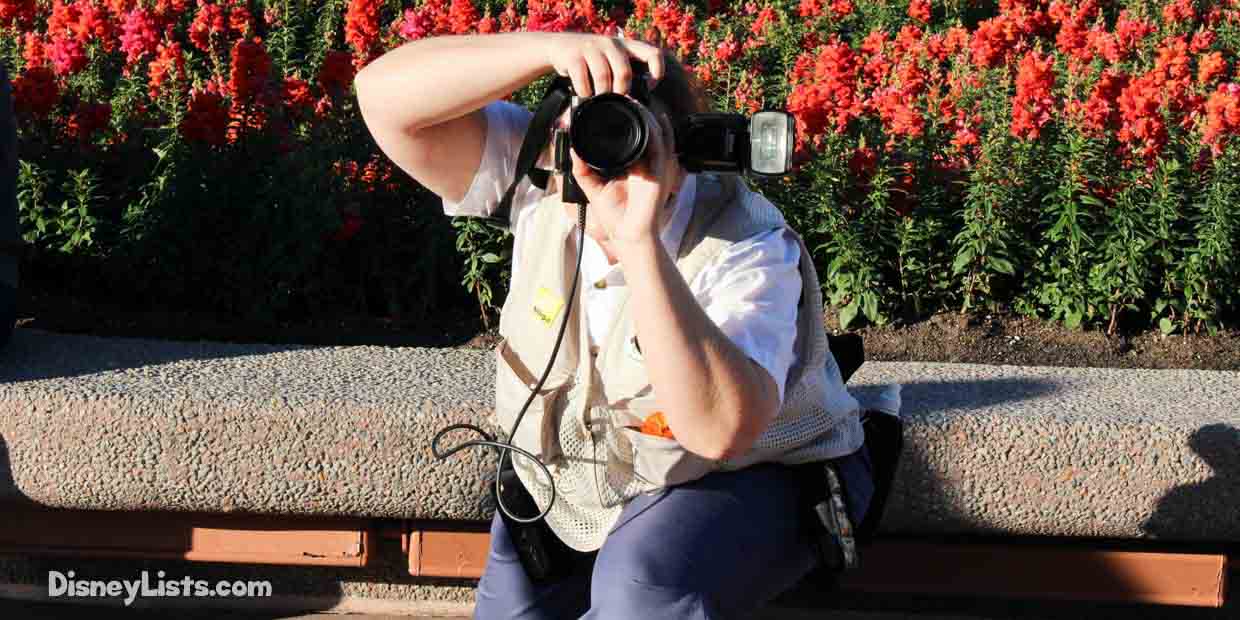 Does the word "Disney" make anyone out there smile from ear to ear? Ok, good – we aren't alone! Good times and endless memories is what Disney is all about. Capturing these great moments with photos help us to relive the memories time and time again with a simple glimpse at a photo. Rest easy knowing that Disney is ready to capture these moments with a great package called Memory Maker. It's simple really… PhotoPass Cast Members capture you and your family in photos with characters, at restaurants, in front of landmarks, while waiting for parades, and even on rides. While everyone and anyone can take advantage of the photos by purchasing individual shots, Memory Maker is like having the keys to the kingdom! Every – and we mean EVERY – photo taken of you at Disney is YOURS to digitally download when purchasing Memory Maker. So, is it really worth it? Check out these 7 reasons why we think so!
1 – They are ALL Yours!
PhotoPass Cast Members seem to be around every corner at Disney World. Sure, you'll want the photo in front of the Castle and likely a shot as your elevator drops on Tower of Terror, but even the simple moments at Disney can be captured with Memory Maker. We suggest you go crazy and take as many photos as you possibly can! It's amazing just how many photos one family can accumulate even during a couple of days at Disney. All photos and attraction videos are yours to download.
2 – Don't Have to Choose
We've all had that photo discussion…. she thinks she looks better in this one, but he thinks the other ones shows off his better side! So, which one do you go with? Typically, we'll be honest – the lady in the family usually wins that battle – but with Disney's Memory Maker, you can both have your favorite photos! Memory Maker removes any discussion about which photos to purchase. No more having to choose!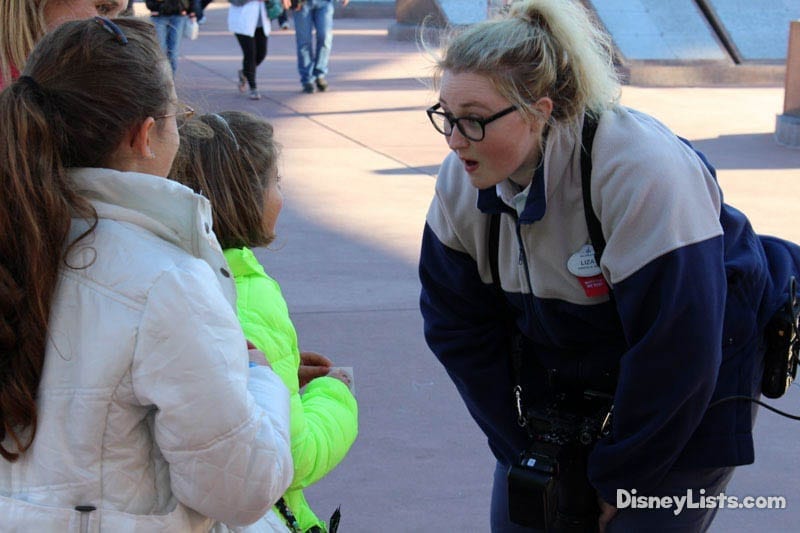 3 – Pay Before You Arrive
Budgeting for a vacation is tricky enough, so whenever we get a chance to pay for something we plan to enjoy at Disney in advance, we jump on the opportunity. Not only can you buy Memory Maker in advance, but you save yourself $30 by doing so. Instant Memory Maker is currently $199. If you purchase the advanced Memory Maker package, you will spend $169. The advance purchase does not include photos taken within 3 days of purchase. Plan ahead, buy in advance, and save some money!
4 – Link Friends and Family
We LOVE this feature with Memory Maker. Memory Maker allows guests to link their Memory Maker account with family and friends. This is excellent because multiple families can go in on the same Memory Maker package. This helps share the cost, but also helps share the memories! Large family photos can be everyone's to access and download that are linked to the account. We especially love that if half of the family is in one place taking photos while the other half is in a different place, all the photos still go into the same account for viewing.
5 – Special Effects
Take those memories one step further by adding Disney's awesome options such as picture borders, personalized dates and text, photo enhancements, and more! Disney makes it easy to view the photos online and edit as freely as you'd like to do so. These special effects may be a simple perk but definitely a fun one!
6 – Multiple Trips
Are you a regular at Disney? Or do you have multiple trips planned within a month's time? Great – Memory Maker is perfect for you! With a single Memory Maker purchase guests have 30 days to use their package once the account is activated. We've been on back to back trips and Memory Maker's 30-day window saved us money by not having to buy two Memory Maker packages.
7 – Social Media Ease
Last, but not least – Memory Maker is worth it for the digital downloading portion of the deal. With all the social media, it's likely you or someone in your family enjoys posting photos on one or multiple social media sites. Memory Maker provides easy access to digitally download any photo (or all photos) to share with on your networks. All those social media friends and family can see what an awesome trip you're having a Disney!
We've done Disney with and without Memory Maker several times. Our vote – we truly think Memory Maker is worth the money with its' hassle free perks.
For a no obligation, FREE Quote on a Disney vacation package, please contact our travel partner Magical Vacation Planner at 407-442-0227 (407-442-0215 for Spanish). You can also request a FREE quote online by Clicking HERE.