Walt Disney World outdid themselves once again when building its 4th theme park, the Animal Kingdom. This spectacular and specialized Disney park is a favorite to many! Here are 9 things that you may not know about this exploratory park.
1 – The Basics
Animal Kingdom was dedicated and opened to the public on Earth Day on April 22, 1998. This second-largest theme park in the world is divided into 6 themed areas, including Oasis, Discovery Island, Africa, Asia, DinoLand U.S.A, and Pandora – The World of Avatar. Did you know Animal Kingdom is 5 times the size of Magic Kingdom?
2 – It's All About Animal Safety
Most importantly, Imagineers wanted a variety of animals throughout the park but knew that they needed to exceed standards in education, conservation, and research. This guided Disney's Animal Kingdom to become accredited by the Association of Zoos and Aquariums and the World Association of Zoos and Aquariums. For animal safety, you may notice you won't find any balloons, plastic straws, or cup lids in the park.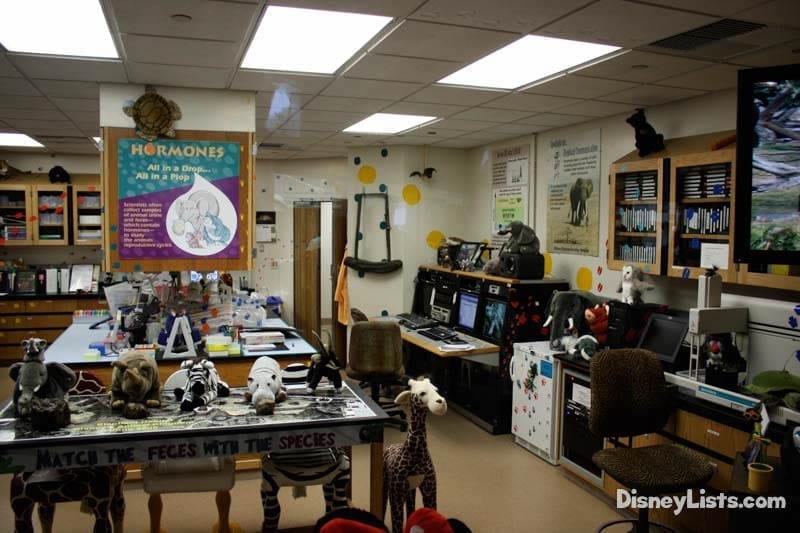 3 – Noah's Ark
Did you know the Tree of Life was not the only idea in the pot for Animal Kingdom's representation? In fact, Noah's Ark was on the drawing board until Imagineers decided that the Christian symbol might be too controversial, so they decided on the Tree of Life instead. This artificial, sculpted tree is 145-feet-tall, 50-feet-wide, and is the symbol that represents Animal Kingdom today. This enormous tree took around 10 artists 18 months to carve the over 300 creatures on the tree.
4 – Worth the Money
Pandora – The World of Avatar construction kicked off on January 10, 2014, and opened on May 27, 2017. The land is estimated to have cost $500 million! The new land, the largest expansion in the history of Disney's Animal Kingdom, is based on Oscar-winning filmmaker James Cameron's record-breaking box-office hit, Avatar, which was released in 2009. The film was insanely popular, mostly due to Cameron's amazing special effects. The movie is a science fiction film about humans attempting to colonize a habitable moon called Pandora. While living on Pandora sounds like an excellent opportunity for this cast of humans, they are met with resistance from the local tribe of Na'vi. Animal Kingdom's lush world of Pandora is set a generation after a great conflict, the Na'vi and humans are at peace, and the land is experiencing a rebirth. Pandora now welcomes Disney guests as eco-tourists. The land is a fantastic spectacle of Disney Imagineering, creativity, and story-telling. As you explore the vibrant terrain sprawling beneath mountains that appear to float in the sky, you'll see waterfalls cascading down the mountainside into meandering streams and pools. Then you'll discover two thrilling new expeditions: Avatar Flight of Passage and Na'vi River Journey. Grab a bite to eat at the quick-service restaurant, Satu'li Canteen, or grab a drink and snack at Pongu Pongu. There are so many amazing things to explore. Visiting Pandora an absolute must-do on your trip to Disney's Animal Kingdom.
5 – Unicorns and Dragons and Sea Monsters – Oh My!
The former Camp Minnie-Mickey and now the area for Pandora – The World of Avatar was initially planned to be named "Beastly Kingdom." The Beastly Kingdom was going to spotlight both good and evil mythical creatures such as unicorns, dragons, and sea monsters. Have you ever noticed the dragon in the Animal Kingdom logo? Or maybe the "Unicorn" parking lot? This is why!
6 – Staying Up Late
Editor's Note: During the phased reopening of Walt Disney World, Disney's Animal Kingdom has reduced hours and may not be open during the evening hours (the exception being the holiday season). Be sure to check the My Disney Experience app for up to date park hours during your visit.
Animal Kingdom now has some night opportunities that make visiting the park at night a must-do! There is now a nocturnal version of Kilimanjaro Safaris with nocturnal species added, and other animals rotated in to cover the evening shifts based on sleep habits. The Tree of Life is now lit up and features several short shows projected onto the tree. Disney Imagineers have even found a way to bring the animal carvings to life once the sun goes down. Finally, at night, Pandora – The Land of Avatar transforms into an entirely new experience. The bioluminescent plants of Pandora illuminate the land at night, giving breath-taking views of the Pandora landscape that are entirely different from the daytime experience.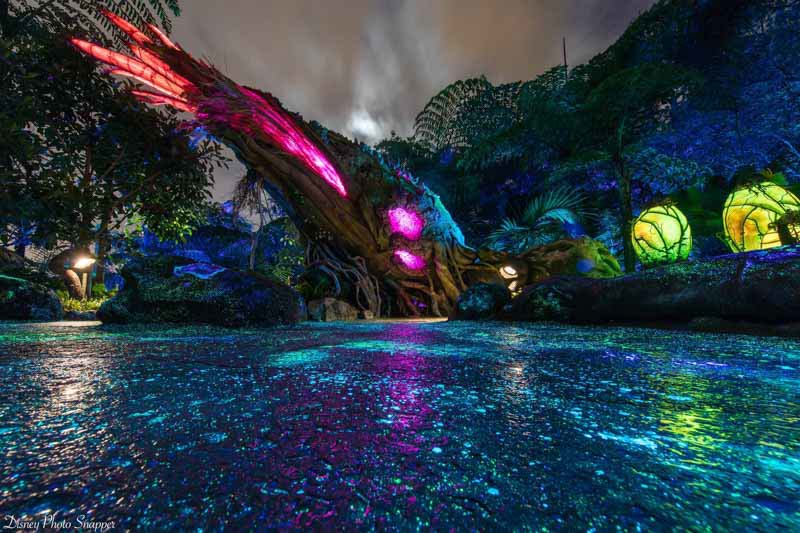 7 – Lock the Door
Have you ever noticed that every restroom at Animal Kingdom has an entrance door? Animal Kingdom is the only park you find this in. The reason behind this is said to be because if one of the many animals gets loose, park guests will be instructed to head to the restrooms and lock the door behind them. This is one situation we would be ok with not being present for!
8 – Not So Popular for Some
The planning and opening of Animal Kingdom was not popular with everyone. PETA groups in the local area protested and even contacted travel agents to try to convince them not to book trips to the park. The Orange County Sheriff's department sent 150+ deputies to Animal Kingdom on opening day, fearing a large crowd of protesters. To their surprise, only two dozen protestors arrived and finished protesting within two hours.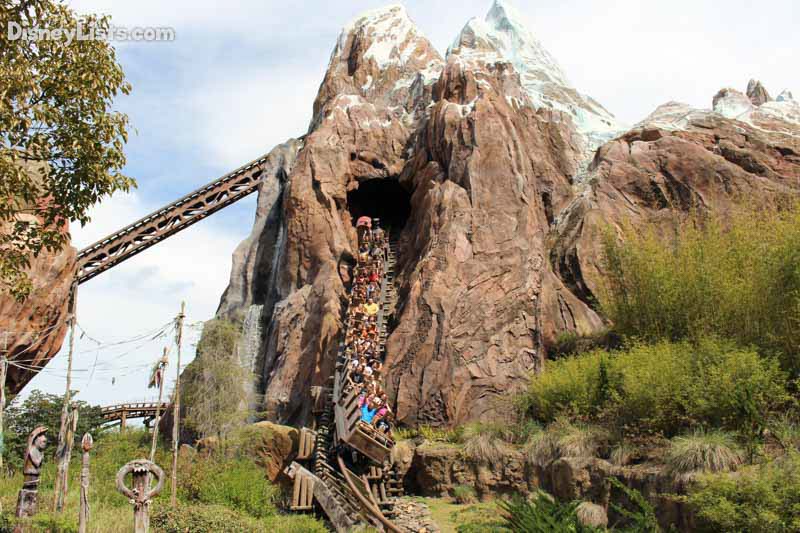 9 – Plan B
Disney must enjoy building mountains, as Expedition Everest is not only the tallest artificial mountain in all of the Disney parks but also the 18th on its list of mountains. We all know to watch out for the Yeti hiding in Mount Everest, right? Well, he might have a harder time snagging you now that his animatronic arm that used to move down in a grabbing motion is broken. We do feel bad for Imagineers as when you have built the most expensive roller coaster in the world, you want all of the components to work! Plan B was set in place, and a strobe light was added to make the Yeti look like he is moving as you breeze by in your train. This addition created the nickname "Disco Yeti" for the largest animatronic ever built by Disney. Fixing the Yeti seems impossible due to several complicities, but Imagineers have promised to keep trying. Yeti, Disco Yeti… whatever you want to call him – he still scares us!
For a no obligation, FREE Quote on a Disney vacation package, please contact our travel partner Magical Vacation Planner at 407-442-0227 (407-442-0215 for Spanish). You can also request a FREE quote online by Clicking HERE.