Souvenirs are going to be a part of any Walt Disney World vacation. They are a way to bring some of the magic back home with you. Chances are you will also want to pick up a thing or two for loved ones back home. T-shirts, Mickey Ears, and pins are some of the most common souvenirs. Here are eight things that are a little more unique. They range from affordable for everyone to extravagant.
8 – Fine Wine
You might not think that one of the top family vacation destinations in the world would be an excellent place to buy fine wine from, but you'd be wrong. If you like trying vintages from all over the world, head to Epcot. The best selection will be available in the fall, during the Epcot International Food & Wine Festival. You'll find bottles from local wineries, as well as unique choices from dozens of other countries. If you love wine, you're sure to find the perfect souvenir.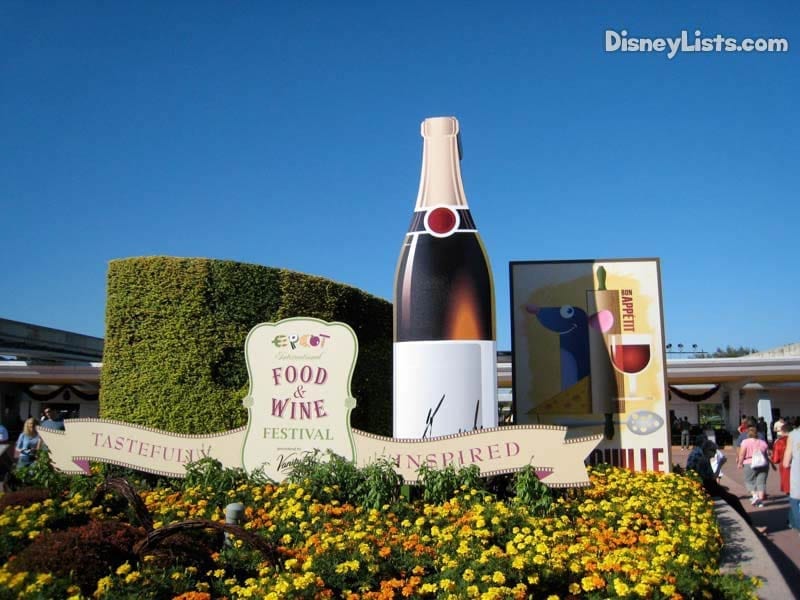 7 – Christmas All Year Long
The holidays are important at Walt Disney World. The decorations go up in early November, and the celebration continues into the first week of January. There is plenty of Christmas merchandise available during the holiday season, you're sure to find something perfect to put on or under your tree. If you visit in July, or at any other time of the year, you can still celebrate. Start at Disney Springs. Disney's Days of Christmas will put you into the holiday spirit, even if you visit on the hottest day of the year. You can also shop for Christmas inside the theme parks. At the Magic Kingdom, stop by Ye Olde Christmas Shoppe in Liberty Square. At Disney's Hollywood Studios you'll want to visit it's a Wonderful Shop. Personalized ornaments will look great on your tree, and they also make fun gifts for others.
6 – Customized Cell Phone Cases
Wouldn't it be great to have a cell phone case that shows everyone your love for all things Disney? The answer is simple, it's D-Tech! Just walk up to a station, choose your background, color, add your name, and more. Your unique cell phone case will be ready in a matter of minutes. There are now several locations in the parks and at Disney Springs, and more are expected to be added. At the same spots, you can also customize a MagicBand, for another unique souvenir.
5 – Jewelry
It's not a surprise that you can buy jewelry at Walt Disney World. What might be surprising is the quality and price of some of the pieces that are for sale. You'll find diamonds, pearls, gold, and more. World Showcase is a great place to browse for unique pieces. You might want to stop by Uptown Jewelers at the Magic Kingdom or see what is for sale at World of Disney at Disney Springs. There are plenty of other great places to buy fine jewelry as well, you're sure to find something unique and beautiful.
4 – Pressed Pennies
From expensive jewelry to a souvenir that costs a little bit less, pressed pennies can be a great collectible. For two quarters and a penny, you will have something to remember your trip by. There are hundreds of pressed penny possibilities. You will find machines near rides, in stores, and in random locations. The pennies will usually be related to what is nearby, and there are character pennies as well. Bring a brand new roll of pennies with you because you will then end up with a shinier souvenir. Pressed pennies may not be found exclusively at Walt Disney World, but the designs are all unique.
3 – Autographed 

Star Wars

 Photos
A Star Wars-themed land is coming to Disney's Hollywood Studios, but the timetable has not yet been released. In the meantime, Disney has been trying to keep Star Wars fans busy while in the park. If you love both Star Wars and Disney, plus have a little bit of extra cash, you might want to head to Star Wars Launch Bay. There are plenty of unique souvenirs that you can buy there, including full costumes. There are also dozens of autographed pictures that you might want to purchase and take home. Fake movie memorabilia is a real problem, but not if you buy at Walt Disney World. You'll know that the autographed photo that you purchase there is authentic.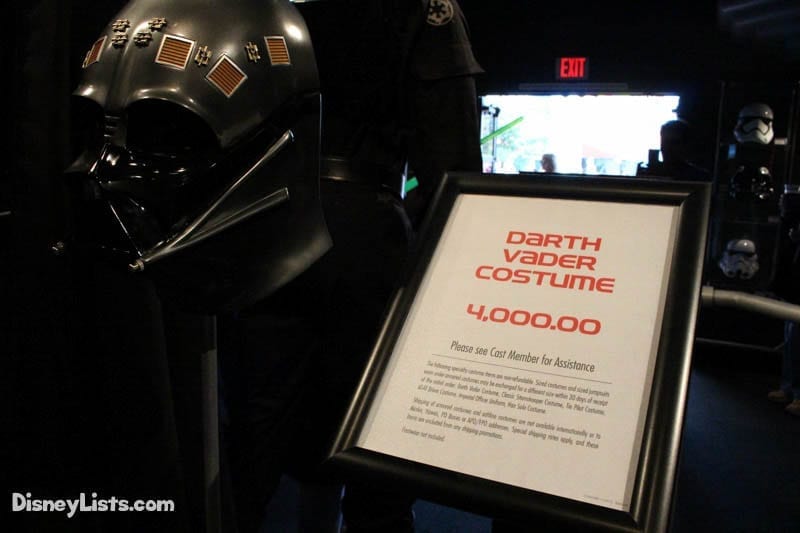 2 – Original Artwork
From something simple to pieces that are complex and expensive, you'll find lots of original artwork for sale at Walt Disney World. One great place to look is Disney Springs. There is plenty of creativity on hand. While you're there, stop in The Art of Disney to see paintings, prints, and more. Another must-visit for art lovers is Wyland Galleries. It's located on Disney's BoardWalk and features some incredible animal and marine life paintings and sculptures by renowned artists. Many of them also have a Disney theme. Even if you don't plan to buy, stop by and see these incredible creations.
1 – Glass Castles
Cinderella Castle is the icon that most people automatically associate with Walt Disney World. There is something truly magical about it. Wouldn't you love to have a glass replica for your home? You can…for only $32,500. If you think that the price tag is a little bit low, how about a crystal version for just $5,000 more? The reproduction castles are sold at Crystal Arts at the Magic Kingdom. You won't be able actually to bring your castle home with you. Those that are in the store are display models. If you want one of your own, you'll have to order it, and it will be shipped to your home.
For a no obligation, FREE Quote on a Disney vacation package, please contact our travel partner Magical Vacation Planner at 407-442-0227 (407-442-0215 for Spanish). You can also request a FREE quote online by Clicking HERE.