Many people may shudder at the thought of getting up early on vacation, but here are 9 reasons why we think it's worth being an early riser when on a Disney World vacation.
9 – The Heat
The Florida heat and humidity can make guests tired, dehydrated, and cranky. Arriving early allows guests to enjoy the parks before the heat and humidity really set it in. You can pack a great deal into the morning when you have more energy, and once the sun starts getting hot around noon, you can duck inside for lunch or take a break at your resort and return to the parks later on in the afternoon or evening.
8 – Less Crowded
If you arrive at rope drop, you'll beat the crowds. It's great to feel like you can just stroll down Main Street USA and take in the atmosphere and the details without having to shuffle behind swarms of people. Even if you rush to get to the park for opening, the lack of people will allow you to start your day at the park a little more leisurely.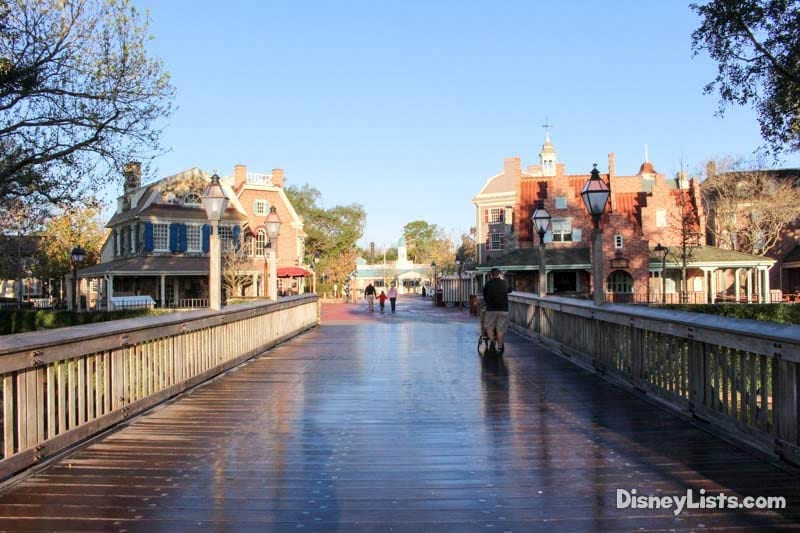 7 – Picture Opportunities
The photographers are ready and waiting for you when the parks open, so this is the perfect time to have your picture taken in front of Cinderella Castle, The Tree of Life, or on Hollywood Boulevard. You're less likely to have strangers in the background of your photos, and you'll also be able to get the shots you want without having to maneuver through and around people.
6 – Relaxed Breakfast
Some of the restaurants at the resorts can get quite noisy and busy for breakfast. It's a good idea to fuel for the day ahead, and the perfect way to do that is with a Mickey Waffle, but that waffle is much more enjoyable if you beat the crowds. Getting up early to have a quiet, relaxed breakfast is excellent, even if you don't want to rush out to the parks afterward. It allows you to ease into your day.
5 – Breakfast at the Parks
Editor's Note: During the phased reopening of Walt Disney World, breakfast is no longer available at Be Our Guest. It is unclear whether this change is permanent or temporary. Also, Akershus is temporarily closed, and Crystal Palace is not offering breakfast.
There are several restaurants in the parks that open for breakfast at 8 am, which means if you make a reservation for breakfast, you gain access to the park before its opening. The attractions don't open until the park officially does, but you are able to be in the parks, and you beat the lines waiting to get in for rope drop. Some of the restaurants that are open for breakfast are Be Our Guest and Crystal Palace at Magic Kingdom, Garden Grill, and Akershus at Epcot and Tusker House at Animal Kingdom.
4 – Lower Wait Times
Getting to the parks early is an excellent strategy for getting on more rides and attractions, especially if you want to ride them more than once. If you head straight for Space Mountain when Magic Kingdom opens, chances are you'll walk right on. Or head over to Peter Pan's Flight because that queue fills up fast, or Soarin' at Epcot. Generally, the line-ups are noticeably shorter in the first couple hours at the parks, so take advantage of that.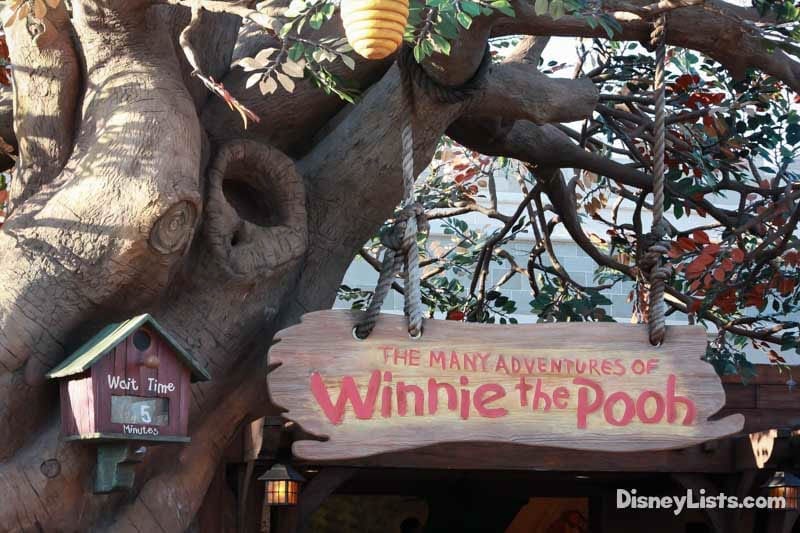 3 – Opening Ceremony – "Let the Magic Begin"
Editor's Note: During the phased reopening of Walt Disney World, "Let the Magic Begin" is temporarily suspended. 
"Let the Magic Begin" opens the park 5 minutes before the posted opening time. A Royal Herald invites you to join Mickey and friends as they magically open the park. This stage show takes place at the Castle Forecourt Stage. While it does not have the same charm as the Welcome Show that took place at the park gate, it still sets the tone for a special day at Magic Kingdom.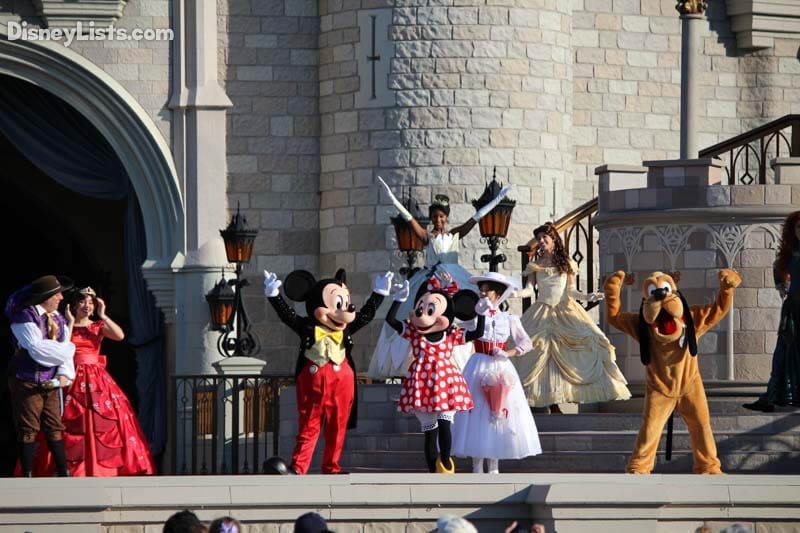 2 – It's Your Best Chance to Ride Star Wars: Rise of the Resistance
Star Wars: Rise of the Resistance is the hottest new attraction at Star Wars: Galaxy's Edge. Disney is utilizing a virtual queue for entry into Rise of the Resistance and the only way you can ride the attraction is by joining a "Boarding Group" in the My Disney Experience App.  There is no standby line. Disney opens the virtual queue at 7:00 am and 1:00 pm. The best way to secure a spot in a boarding group is to get up early to join right at 7:00 am. Click here for everything you need to know about joining the Rise of the Resistance boarding parties. 
1 – More Disney!
Getting up early gives you more hours in the day to fill with everything Disney! More time for attractions, rides, shows, shopping, characters, and park hopping. There is so much to experience at Disney, and some of those experiences can only be had earlier in the day. Whether you want a leisurely morning at the parks before the crowds hit, or you want to try and jam pack as much you can into your day, getting an early start on your day is a great idea. Besides, you can sleep when you get home!
For a no obligation, FREE Quote on a Disney vacation package, please contact our travel partner Magical Vacation Planner at 407-442-0227 (407-442-0215 for Spanish). You can also request a FREE quote online by Clicking HERE.