Weekend getaways at Disney World are some of our favorites! We are fortunate to live fairly close to Disney and can disappear for a couple of days amidst the magic. But, we have learned that weekend getaways have to be treated differently than a long Disney vacation. There is so much to do in so little time! Here are our top 6 tips and tricks for a weeke6nd getaway at Disney World.
1 – Make A "Must-Do" List
All of Disney can't be conquered in a month – so we don't expect to conquer it in a weekend! Our trick is to make plans for a simple yet fun-filled weekend. We can't do it all, so we come up with a simple game plan. We formulate our "Must-Do" list. These are the attractions, entertainment, dining, and shopping that we REALLY want to do. Plus, everyone in the family gets a say! Mike really wants to ride Rock 'n' Roller Coaster, Jamie wants to have dessert at Beaches and Cream Soda Shop, our daughter wants to check out the latest shops at Disney Springs, and our son wants to hug Mickey… we put these on our must-do list. Think of it this way… make your cake, and count anything extra you can get in as the icing and sprinkles! Conquer your simple must-do list and leave out that "must do it all" attitude. Trust us, it'll be a much more enjoyable weekend!
2 – Look for Last-Minute Deals
We are all about saving on the budget, which leads us to being on the lookout for deals. We have some friends that think staying off-site will save money, but sometimes you can get excellent last minutes deals on Disney resort rooms – particularly the value resorts such as the All-Star Resort. Sure, All-Star might not be the fanciest of Disney resorts, but it's such a huge benefit to be on Disney property, we find it totally worth it. Keep in mind that you will be saving on time and on the parking fee by staying on property and using Disney's transportation.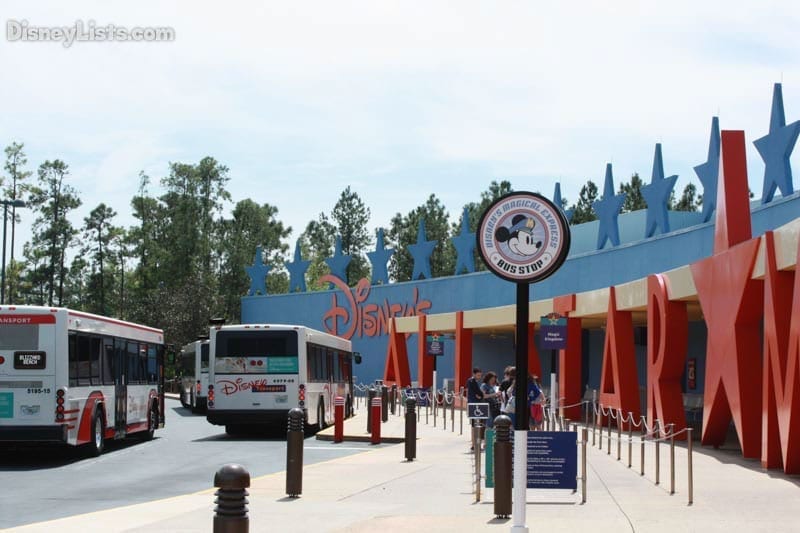 3 – Park Hopping Time
Editor's Note: At this time, park-hopping has been modified. You may park hop after 2:00 pm.
If you have an Annual Pass, or if you have selected the park hopper ticket option, we suggest you look at the idea of Park Hopping. While we don't always recommend park hopping on those long vacations at Disney, we do recommend it for a weekend getaway. Sometimes this can be the easiest way to hit your must-dos. We hop from one park to the next but keep the focus on our must-do list as much as possible. Our motto… a little here and a little there!
4 – Check Out Quick Service Options
A weekend getaway doesn't mean you can't book that dining reservation you've always dreamed of at Chef Mickey's! When we make our weekend getaways, we like to plan for at least one nice meal somewhere special, such as a character dining spot. Outside of that one meal, we use quick-service restaurants for dining. With the little amount of time available in your short weekend, don't spend it jumping from a reservation table service meal to the next. Quick Service options will have you in and out and moving on to your next must-do in no time!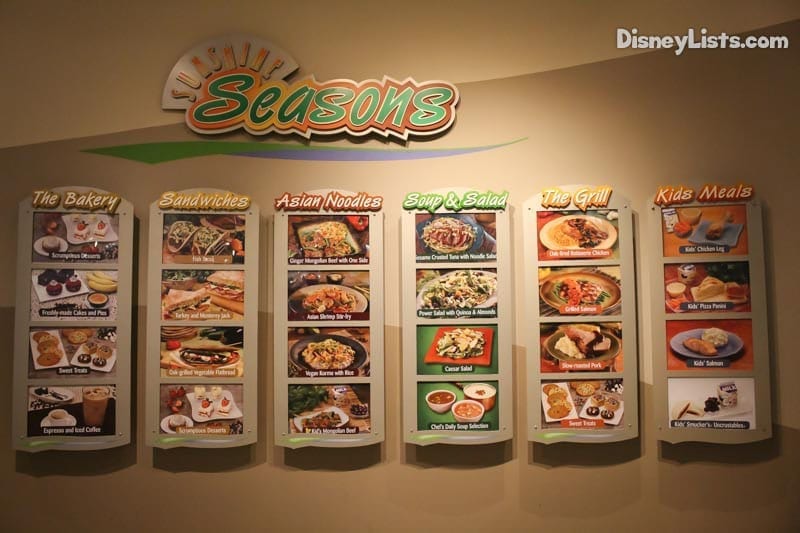 5 – Pack Light
Whether you are flying in for a quick weekend or driving in, we suggest packing light. Pack light as far as luggage goes, but also keep your bag for the park light as well. A weekend getaway is all about keeping it simple. A few snacks for the kids or yourself, a couple of bottles of water (remember you can get fountain water for free in the park), sunscreen, and the wallet – you'll be good to go! In the room, pack the essentials and leave the extras behind. Keep it simple.
6 – Expect the Unexpected
There have been times our must-do list has gone out the window for various reasons. Or our dining expectations have flopped because of availability. The attractions we wanted to hit had very long lines. It poured rain, so we had to change plans for that. The kids have melted down, as have we. Stuff happens! If you expect the unexpected, it somehow makes managing the issues much easier. If NOTHING you planned goes accordingly, at least you can say – we are at Disney, spending time with each other – let's make the best of it.
Do you have any tips and tricks to share for a weekend getaway at Disney World? We'd love to hear from you!
For a no obligation, FREE Quote on a Disney vacation package, please contact our travel partner Magical Vacation Planner at 407-442-0227 (407-442-0215 for Spanish). You can also request a FREE quote online by Clicking HERE.