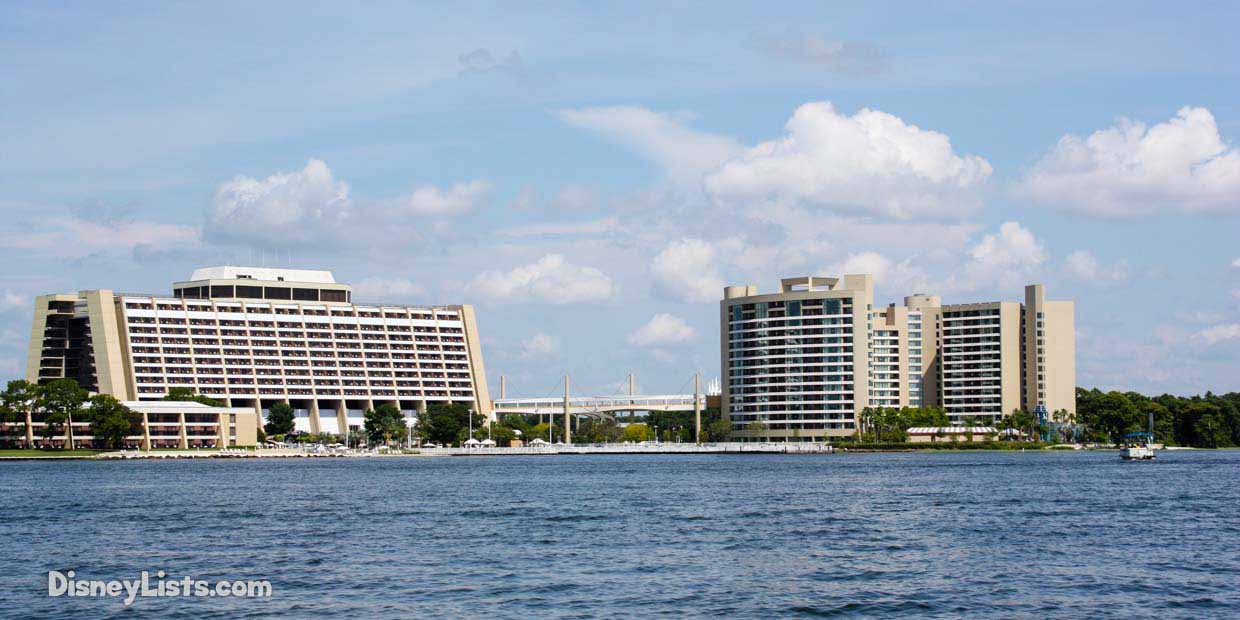 You've made the excellent decision that it's time for a trip to Disney World! Now is the fun and sometimes overwhelming decision of choosing the right Disney Resort for you and your family. Here are a few tips to review that might just help selecting the perfect Disney Resort for you!
Editor's Note: Not all of the Disney resorts will be opening during the phased reopening of Walt Disney World, (learn more by clicking here).
1 – How's the Budget Looking?
It's a bummer to place budget as the number one point to review when choosing a resort, but what you would like to spend on your resort over the length of your stay is critical. Disney has set different categories that help group resorts based on what you would expect to pay. The five categories include: campground, value resorts, moderate resorts, deluxe resorts, and deluxe villas. Check out this article for a description of each category. If your budget is tight, you may want to check out camping at Fort Wilderness Resort (amazing!). Or maybe you say "go big or go home" – check out a deluxe resort such as the spectacular Grand Floridian. Budget reviewing can eliminate several resort options, making that right resort choice for your vacation much simpler. Money Saving Tip: Keep in mind sometimes Disney offers promotions such as free dining with a resort stay which will also help on the budget! Of course specific resorts, length of stay, and dates of stay play into these promotions.
2 – How Many Will Be Staying?
Disney offers a variety of resort room sizes to meet the needs of your family and friends. Stay with your family of 4 in a studio style room, relax in a suite with a party of 6, spread out in a two-bedroom villa that sleeps 9, or camp under the stars with 10 of your closest friends! Once you know how many people will be staying for the vacation, you'll be able to remove a few options from Disney's long list of resorts.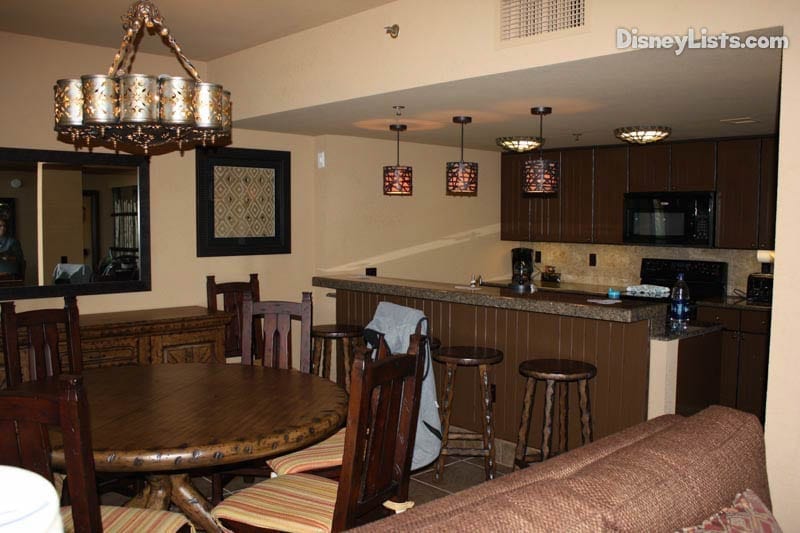 3 – What's Your Style?
Tropical paradise, Victorian-style, flip flops and beachy feeling, nature and wilderness, southern hospitality, animation galore – the atmosphere and theme of your Disney resort can play a huge role in the enjoyment of your vacation. Some prefer to walk into a lobby with grand surroundings such as Grand Floridian Resort, while others want to walk in to be received with a lei around their next like at the Polynesian Resort. Maybe you want to explore the bright and colorful world of Art of Animation or simply lounge by the pool and sip a margarita at Old Key West. Whatever your family preference is, you'll want to be sure this decision plays a role in your Disney Resort selection.
4 – Which Parks and Areas Are You Spending Most of Your Time?
Disney Resorts are broken down into areas of location as follows: Magic Kingdom Resorts, Epcot Resorts, Animal Kingdom Resorts, ESPN Wide World of Sports Resorts, and Disney Springs Resorts. Let's say you aren't so focused on the theme parks but would rather shop until your heart is content at Disney Springs – why not check out a Disney's Springs Resort such as Saratoga Springs which is in walking distance or a simple boat ride over. Are you planning on only doing a couple of the theme parks or all of them? Maybe you just want to hit Epcot and Hollywood Studios – perfect, check out one of the Epcot Resort options such as the Yacht Club.
5 – How Far in Advance Are You Making Your Reservations?
Keep in mind that Disney is one of the most popular vacation destinations in the world – and for good reason! Particularly if you would like to stay at a Disney Resort in the midst of one of their busy seasons (like summer or Christmas), be sure to make your resort reservation as soon as you know your vacation dates. Some resorts fill up faster than others of course, but it would be disappointing to always dream of staying at the Contemporary for example, but they no longer have that Magic Kingdom view room available. If you are planning a trip spur of the moment and resorts are sold out of specific rooms you would need to fit your budget and family size, then this would be one more piece to narrowing down your Disney resort selection.
6 – Do You Have a Favorite Resort Dining Option?
One of the reasons we are in love with Disney's Old Key West is because of the simple, yet delicious Olivia's Café! Heading back from a day at the parks to their delicious food within steps from our resort room is a huge highlight for us. How about having breakfast at Animal Kingdom Lodge's Boma – Flavors of Africa? How easy would it be to roll out of bed and head to this yummy buffet! Each Disney Resort offers unique dining from quick service to table service, and sometimes even dinner shows! Dining locations are open to the public, but it's the simple access and ease getting back to your resort room that makes it worth looking at. Check out a resort's dining options and see if this helps you narrow down the Disney Resort list.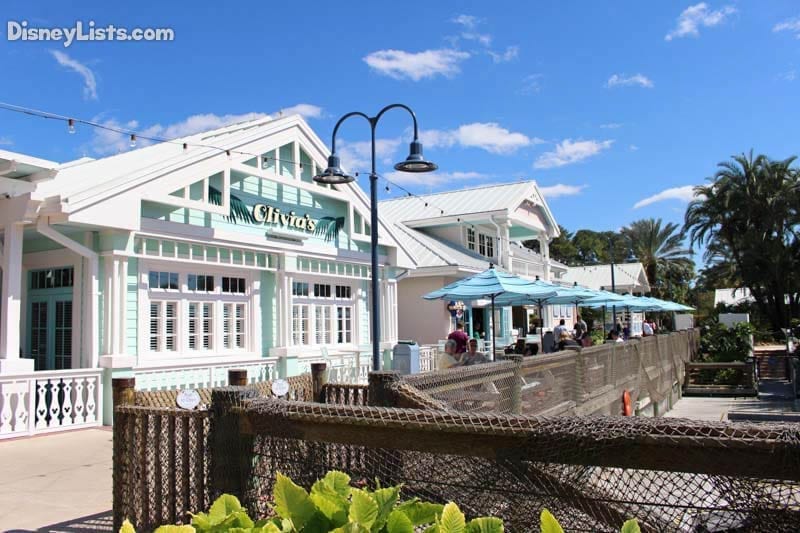 7 – What Recreational Activities Are You Planning?
Disney doesn't just have incredible theme parks, but awesome resort recreational activities. Are you interested in horseback riding or even streaming along up the river in a canoe? While these activities are open to anyone, it's especially easy for Fort Wilderness Resort guests to take advantage of such recreation. If you are interested in some wild water sports, you may want to look into staying at the Contemporary Resort. Once again, open to the public, but the ease and convenience can play an important part in your resort pick.
8 – Still Can't Decide?
Well, then why not pick two or even more Disney Resorts for your vacation if you are feeling adventurous! If you are planning a lengthy trip, you could look into staying at one resort for half of your stay and another for the rest. We especially recommend this for couples that are used to packing light. We've learned with children, packing and unpacking can be tedious, but if you are vacationing solo or with just a couple of people that are up for resort hopping, we say go for it!
For a no obligation, FREE Quote on a Disney vacation package, please contact our travel partner Magical Vacation Planner at 407-442-0227 (407-442-0215 for Spanish). You can also request a FREE quote online by Clicking HERE.