Magic Your Way Vacation Packages for Walt Disney World may seem overwhelming at times, especially for those that haven't booked a lot of vacations with Disney. There are so many options and so many different features that it is usually a great idea to do your homework and learn what all is out there and the pros and cons of various add-ons. Here is a helpful guide to help you understand Magic Your Way Vacation Packages:
9 – What makes your stay a vacation package?
A vacation package is considered to be an overnight stay at a Disney resort with a park ticket purchase. There is no minimum on the number of nights that a package stay has to be, but the packages do not exceed 10 days. So you would first select your resort, then choose the type of ticket purchase that you want to make. Ticket options will include one-day passes, multi-day passes (these get cheaper the longer that you stay), park hopper options and water parks, and more options that get you additional access around the resort.
8 – How to book.
There are a few ways that you can book your package. You can book online on your own. You make your selections online, add your party and pay your $200 deposit to hold your vacation. The remaining balance will be due 30 days before your vacation. If you aren't comfortable booking online, you can also call in and speak to a Disney reservation agent who will walk you through booking your vacation and handle everything for you. A third option is to use an authorized Disney Travel Agent. These are travel agents that specialize in Disney vacations. There is no charge for using their service, but they will help handle every aspect of our vacation and give you a lot of great advice. They will also help ensure that you get the lowest price and apply any promotions that come up after your vacation has been booked. If you want everything handled for you, utilizing a travel agent can be a great bargain, especially since their commission fees are paid for by Disney!
We highly recommend booking with an Authorized Disney Travel Agency to ensure you are well taken care of and get all the discounts available to you. For more details and help booking your vacation, call our travel partners Magical Vacation Planners at (407) 442-0227. You can also get a no-obligation, FREE vacation quote by clicking here. Their services are free to you, and they can answer any questions you may have.
For a no obligation, FREE Quote on a Disney vacation package, please contact our travel partner Magical Vacation Planner at 407-442-0227 (407-442-0215 for Spanish). You can also request a FREE quote online by Clicking HERE.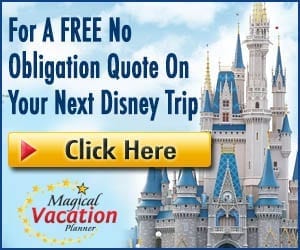 7 – Deciding on a Disney Dining Plan.
Editor's Note: At this time, dining plans are temporarily suspended, but will return.
When you book a Magic Your Way Package, you are then offered the option to add on a Disney Dining Plan. These can only be added on to this package type. There are a few different dining plan options. You could opt to go with the Quick Service Dining Plan. With this plan, you get 2 quick service meals and 2 snacks per person, per night of your stay. The Disney Dining Plan gets you 1 quick service meal, 1 table service meal, and 2 snacks per person, per night of your stay. The new Disney Dining Plan Plus gives you the flexibility of 2 daily meal credits (quick or table service) and 2 snack credits. Finally, the Deluxe Dining Plan gets you 3 meals (quick service or table service) and 2 snacks per person, per night of your stay. You don't have to use the entitlements on each day, you can store them up and use them however you would like throughout your stay. Each of the packages also includes a Rapid Refill resort mug for each paid member of your party. This allows you unlimited refills on soda and other beverages, plus you get to keep the mug as a souvenir! These dining plans can save you money depending on your dining habits and what kind of meals you plan to have on property. Do the math and determine if they will end up being a great deal for you. It can also be a benefit in that you prepay for your meals, so it makes it easier to budget and know the exact price of your food cost rather than receiving sticker shock when you see the prices once you arrive.
6 – Memory maker.
This is another add-on option for resort packages. When you add on this selection, this gets you access to unlimited downloads for all of your photos that you take on property. This includes all photos that are taken by PhotoPass photographers, dining and event photos, as well as all ride photos. It is a really great value, especially considering how much it would cost to buy individual ride photos. With Memory Maker, they are all included, so you don't have to pick and choose! Plus, you only need one Memory Maker purchase for your entire party!
5 – Set up a My Disney Experience account.
This is an extremely important step! You will need to set up an account on My Disney Experience and then link your vacation package to it. By doing so, you will be able to see the countdown for your vacation. This will also enable you to make restaurant reservations for your entire stay 60 days from your date of arrival. You definitely want this advantage over the other guests so that you can make sure you get the times and locations that you want. This is also where you will customize your Magic Bands and other details about your trip, too! Make sure that each member of your party has a profile so that they are all linked. You can adjust their room charge capabilities and set up a pin to control your purchases that are charged to the room. There are a lot of great things that you can do to prepare for your trip, so get started right away so that you can review and organize it all.
4 – What you need to know about Magic Bands.
Magic Bands really are the key to every aspect of your vacation. While they are no longer complimentary, you can purchase and complete your customization on My Disney Experience, where you can select the color and nickname for each member of your party. (You can elect to use a previous Magic Band instead of purchasing a new one.) You use your Magic Band from the moment that you arrive at the airport. This is your entry onto your Magical Express Transportation. Once you arrive on property, it will be your room key, ability to charge to your room, Memory Maker, dining plan utilization, park tickets, etc. It really serves to provide control and access to every aspect of your vacation package, which makes it really convenient and easy to use!
3 – New Perk – Early Park Entry for Resort Guests
Extra Magic Hours have been retired. Instead, a new perk, now in effect, allows resort guests to enter a park 30 minutes early. Every park will offer early entry for resort guests as opposed to only one park with Extra Magic Hours. Click here to learn more about this new benefit. 
2 – Disney's Magical Express and other transportation.
Editor's Note: Disney will no longer offer Disney's Magical Express service for airport transportation, starting with arrivals January 1, 2022. Disney will continue to operate the service for new and existing reservations made at Disney Resort hotels for arrivals throughout 2021.
Once you book your vacation package, you will be asked if you will be traveling by airplane. If you are, you will likely want to take advantage of Disney's Magical Express, which is already included in your vacation package. This is the bus service that will pick you up at the airport and then return you back to the airport in time to catch your flight when you leave. You don't have to worry about your bags, as they have special tags that will get them picked up by Disney staff and delivered to your resort. It is incredibly convenient, and all you have to provide is your travel itinerary, and then Disney will take care of the rest. Once you are on property, your transportation around the resort is also included. Depending on which resort you are staying at, you will have any combination of bus, monorail, or boat transportation available for you to get to the parks, Disney Springs, recreation activities, and between resorts for meals and exploring. It eliminates the need for a rental car to get around, which can save money that can be used to spend on souvenirs!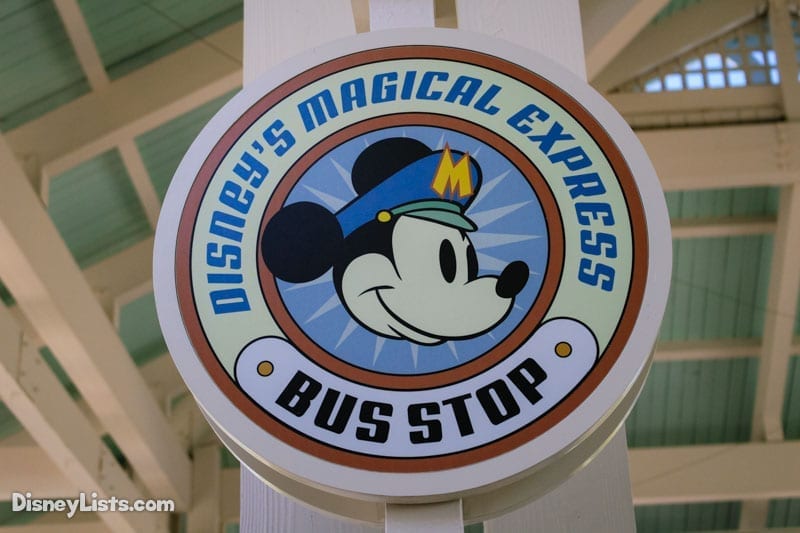 1 – Extra discounts and vouchers are included in the package.
Three are several discounts and perks that are included in the Magic Your Way package to use around Walt Disney World Resort.  Here are some examples of the coupons and vouchers you will receive:
Joffrey's Coffee & Tea Company – 20% off non-discounted purchases
Miniature Golf – Four vouchers per package for one round of miniature golf prior to 4:00 p.m. at either Disney's Fantasia Gardens or Disney's Winter Summerland Miniature Golf Courses.
ESPN Wide World of Sports – Four vouchers per package for admission into the ESPN Wide World of Sports complex. (Note:  There are some events that require an additional admission charge. There are also no events on certain days.)
Basin – 10% discount
Curl – 10% off the price of non-discounted merchandise
House of Blues – 20% off food and nonalcoholic beverages; 10% off merchandise
Planet Hollywood – 20% discount
Pop Gallery – 10% discount
Splitsville Luxury Lanes – 10% discount on food, merchandise, and bowling
For a no obligation, FREE Quote on a Disney vacation package, please contact our travel partner Magical Vacation Planner at 407-442-0227 (407-442-0215 for Spanish). You can also request a FREE quote online by Clicking HERE.