Trying to narrow down a list of experiences we can't skip at Disney World to just 10 things is almost a painful task. There are so many rides and attractions that we love, but the list would quickly get very, very long, so we have created a list of just 10 amazing experiences we can't skip at Disney.
Editor's Note: We understand that with the phased reopening of Walt Disney World, some of the advice in this article may not apply if you visit while park hours are reduced, capacity limits and physical distancing are in place, and some of our favorite experiences—fireworks, parades, and character greetings—are temporarily suspended. (You can read everything you need to know about the phased reopening by clicking here). We will continue to share articles that give guidance on a "normal" vacation to Walt Disney World, along with any special changes or instructions you may need to be aware of during the phased reopening to provide the best tips we can regardless of when you are visiting. ~ Chad & Cindy
10 – Opening Ceremony – "Let the Magic Begin"
Editor's Note: During the phased reopening of Walt Disney World, "Let the Magic Begin" is not operating. 
"Let the Magic Begin" opens the Magic Kingdom five minutes before the posted opening time. A Royal Herald invites you to join Mickey and friends as they open the park in a magical way. This stage show takes place at the Castle Forecourt Stage and features a lot of your favorite Disney characters including Mickey and Mickey. It's a fantastic way to start the day!
9 – Street Performers
Editor's Note: During the phased reopening of Walt Disney World, street performers not operating. 
There are street performers at every park, and each and every one of them adds to the immersive atmosphere of the parks. The citizens of Main Street help bring guests into a world of song and dance during a simpler time period. The World Showcase performers add to the rich culture at each pavilion at Epcot, and DiVine at Animal Kingdom reminds us that the plants and trees are alive around us. The citizens of Hollywood at Hollywood Studios use improv and involve guests to create a different skit with each performance. These performances and experiences can only be had at Disney, so we search them out as we wander through the parks.
8 – Meeting Our Favorite Character
Editor's Note: During the phased reopening of Walt Disney World, character greetings are temporarily suspended. You'll see characters come through each park in short parades. Click here for more information on how to see characters during the phased reopening.
Everyone should meet their favorite Disney character. We have a few and make a point of meeting them when we visit. Meeting Tiana and having a photo taken with her in her beautiful gown is such a magical experience, making fish faces with Ariel is something we'd only dreamt of doing as kids, and of course getting a hug from Mickey Mouse is the cherry on top. Nothing beats interacting with your favorite Disney character, who in that moment, is as real as can be!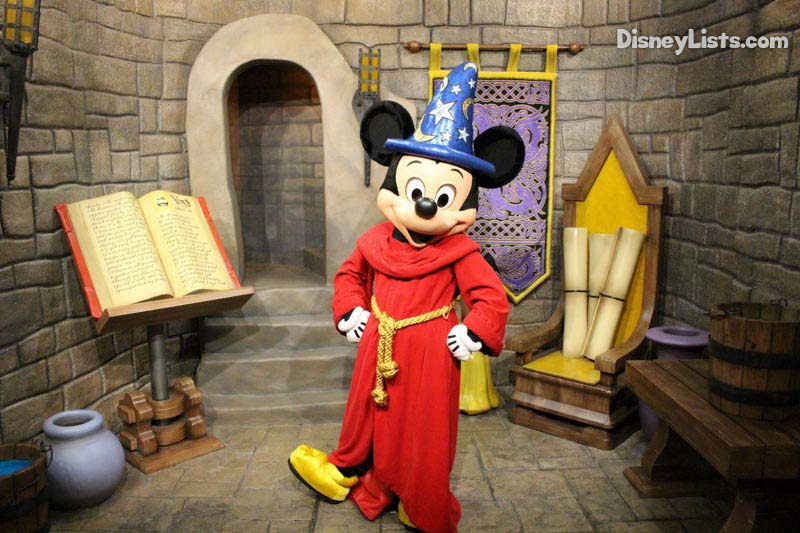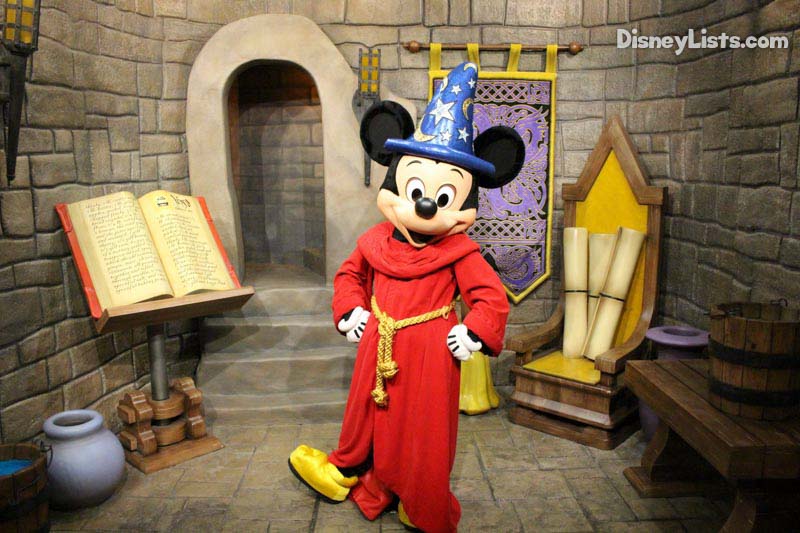 7 – Dole Whip
A Dole Whip is a must on each and every visit to the Magic Kingdom. Nothing beats the cool, refreshing pineapple soft serve from Aloha Isle on a hot day at the park (or even a cool day). The Dole Whip can also be found at a few other locations, like at the Polynesian Resort, and at Tamu Tamu Refreshments you can get one with rum added. But the real deal Dole Whip must be had in Adventureland for the quintessential Dole Whip experience.
6 – Festival of Fantasy
Editor's Note: During the phased reopening of Walt Disney World, the Festival of Fantasy parade is temporarily suspended.
The Festival of Fantasy parade at Magic Kingdom happens every afternoon and it is a must-see simply because of all the classic Disney characters, new and old, that are in this parade. Belle and the Beast, Anna and Elsa, Merida, Philip battles Maleficent in her massive dragon form, and even characters from Fantasia appear! The parade is full of color, music, dancing, and it's the perfect way to see so many characters all in one place.
5 – Table-Service Meal
Dining at Disney is such an integral part of a Disney vacation. There are so many amazing restaurants to choose from, and each one offers a totally different dining experience. Sometimes it's fun to try somewhere new, but other times it's nice to return to a favorite spot. Whether it's fine dining, a character dining experience, or a buffet, all the restaurants at Disney offer fantastic theming, delicious food and wonderful service.
4 – Mickey Shaped Snacks
When in Disney, a Mickey-shaped snack must be consumed. There are a number to choose from, like soft pretzels, ice cream bars, cookies, candy apples and the list goes on. A personal favorite are the coconut patties. Somehow all snacks seem to taste better when shaped like Mickey Mouse.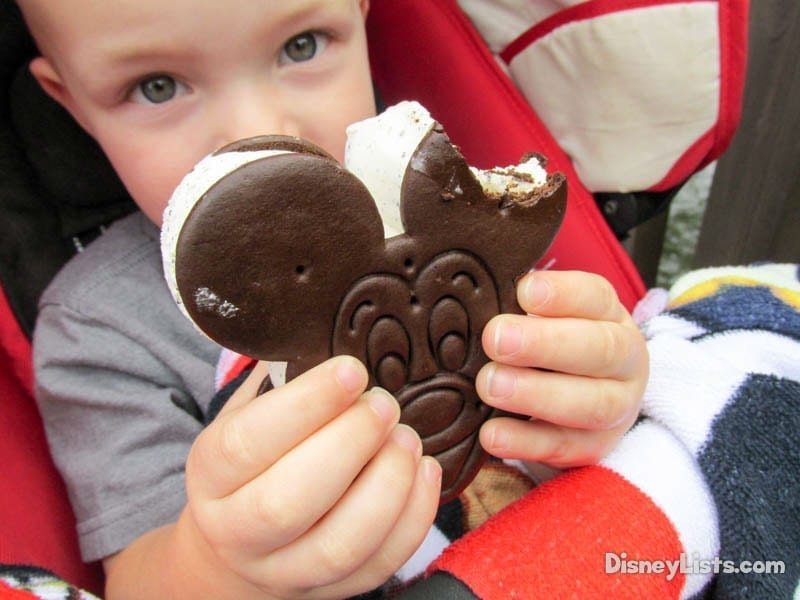 3 – The World Showcase
There are so many wonderful things to do, see and eat at the World Showcase in Epcot. We never get tired of wandering through each of the pavilions, chatting with the cast members, trying snacks like baklava, gelato or grabbing a meal at Katsura Grill or Tangerine Café. There are performances to see, benches to just sit on and relax, or it's also nice to grab a drink and walk along the promenade.
2 – The Mountains
Tackling all the mountain attractions at Disney is a must! That means Space Mountain, Splash Mountain, Seven Dwarfs Mine Train, Big Thunder Mountain, and Expedition Everest must be experienced on every Disney vacation. They offer thrills, excitement, and amazing theming. Each one tells a unique story, so you wouldn't want to miss out by skipping one or two!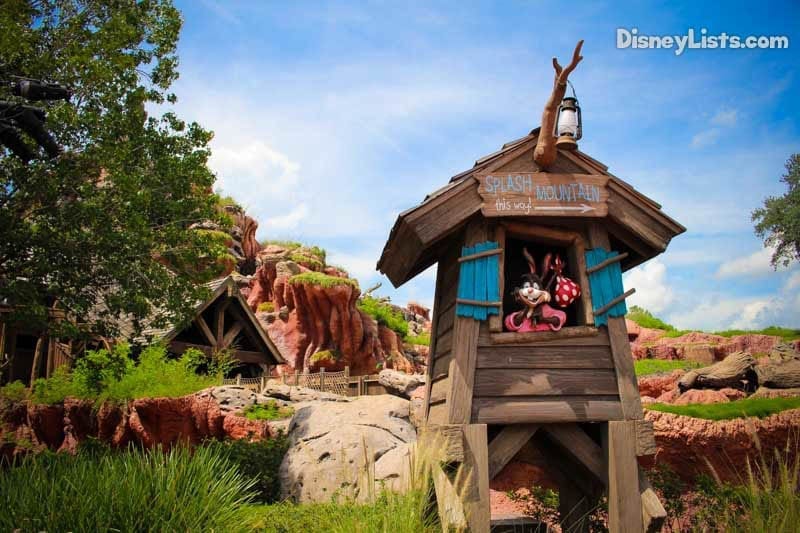 1 – Nighttime Spectaculars
Editor's Note: During the phased reopening of Walt Disney World, nighttime spectaculars, including fireworks shows, are temporarily suspended.
The nighttime shows are an essential part of the Disney experience. Seeing Happily Ever After is the perfect way to finish off your day at the Magic Kingdom. Epcot Forever at Epcot is truly beautiful. Fantasmic! and  Star Wars, A Galactic Spectacular fireworks show at Hollywood Studios are full of excitement and energy. Scheduling time to see each and every nighttime spectacular is a priority on our Disney trips. What better way to end your day than with amazing fireworks, lasers, lights, music and everything Disney?
For a no obligation, FREE Quote on a Disney vacation package, please contact our travel partner Magical Vacation Planner at 407-442-0227 (407-442-0215 for Spanish). You can also request a FREE quote online by Clicking HERE.