It's no secret that I love Animal Kingdom Park and that I think it should be a stop on everyone's itinerary (Here's why). Once inside the park, Africa is by far my favorite section. I could spend hours here (and I have). The theming is everything and more that you expect from Disney! It feels so authentic and I love it. Here are the 5 things I love about Africa in Animal Kingdom Park.
5 – Zuri's Sweets Shop
The sweetest shopping destination at Animal Kingdom is Zuri's Sweet Shop. If you are looking for some unique and tasty desserts, then you'll want to stop in for almost 80 products, including Africa-themed cookbooks and housewares. The shop is right behind Mombassa Marketplace and across the street from Harambe Market.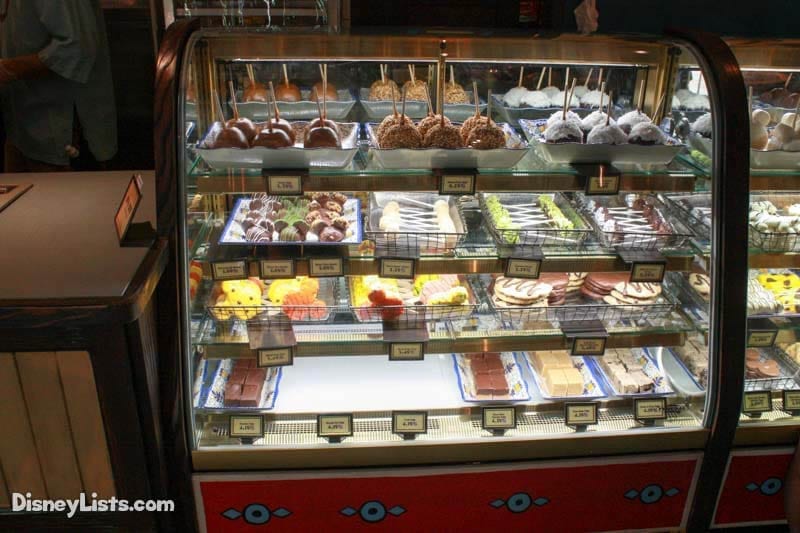 4 – Harambe Market
Harambe Market is a fantastic dining option in the Animal Kingdom and is located in the ever-expanding African Village of Harambe. Harambe Market is actually multiple food counters with unique offerings at each stand. The flavors are very similar to what you would get at either Boma of Tusker House, just in counter service form. If you are a fan of either of these restaurants, then Harambe Market will be a great quick service choice for you. For more information about Harambe Market read our 7 Things You Need to Know About Harambe Market.
3 – Gorilla Falls Exploration Trail
Kilimanjaro Safari exits into Gorilla Falls Exploration Trail where you can explore and interact with many different animals. Follow the trail along winding paths where you'll be treated to exotic animals and birds in their natural habitats. The gorilla habitat is my absolute favorite place to visit. First, you find the "family" group. You'll be treated to three young gorillas. You'll be treated to many young gorillas, the youngest having been born on May 1, 2019. It's such a treat to see these young gorillas close up. Follow the path over the bridge, and you'll get to observe the "Bachelor group" of five male gorillas. With playful and unique personalities, the gorilla habitat could provide hours of entertainment over and over.
Note: You do not need to ride Kilimanjaro Safari to explore the trail. To go directly to Gorilla Falls Exploration Trail, walk past the entrance to the Safari and Rafiki's Planet Watch. You'll be walking against traffic, but don't worry. The Trail entrance will be ahead on your right.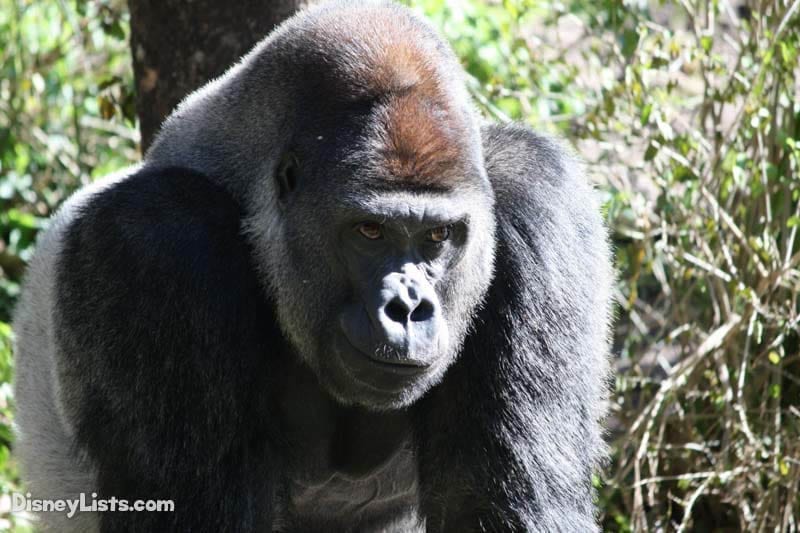 2- Kilimanjaro Safaris
If you love animals, then a ride on the Safari is a must. The sheer size of Kilimanjaro Safaris is terrific. The Safaris, at roughly 110 acres, occupies almost the same area as the entire Magic Kingdom Park. That size allows guests a way to observe and interact with animals like never before. We've had giraffes come up right to the truck. At the end of the safari, you'll be treated to a Pride Rock-type habitat with the lions. You may not see a lion every time, but when you do, it's a real treat.
Tip: Have your cameras ready by putting them in a "sport" or "action" mode. If you have more controls on your camera, then make sure to choose a high shutter speed since this ride is very bumpy! Click away, and you may find a real winner in the bunch!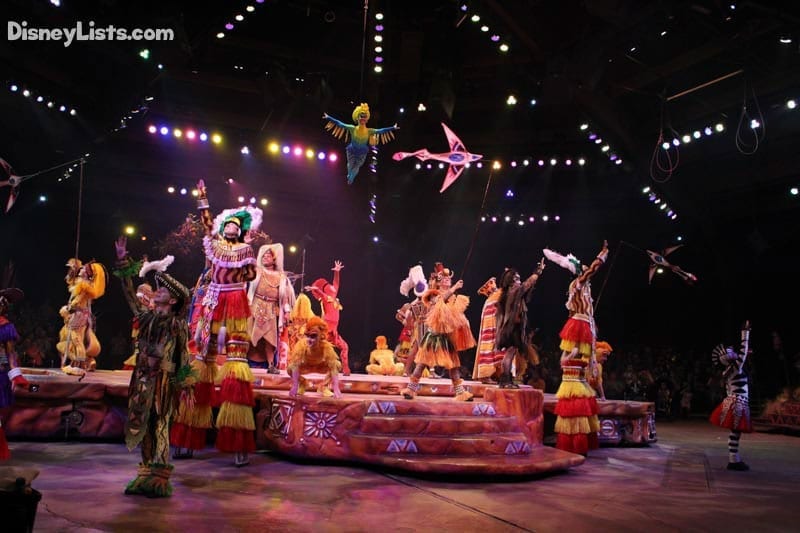 1 – Festival of The Lion King
Editor's Note: During the phased reopening of Walt Disney World, the Festival of the Lion King has been modified for health and safety reasons. 
The Festival of the Lion King is hands down the best Disney show. Ever. This is not an opinion; this is a fact. :) The stage production, dancing, and singing inspired a Broadway show, but this one is good enough to be on Broadway. There is something about that show that makes me cry almost every time we see it. 'Amazing' doesn't begin to describe it. You won't want to miss this incredible show!
For a no obligation, FREE Quote on a Disney vacation package, please contact our travel partner Magical Vacation Planner at 407-442-0227 (407-442-0215 for Spanish). You can also request a FREE quote online by Clicking HERE.