Many families dream of taking their children to Disney World. Few, however, desire to tackle Disney World with very small children. Many families wonder if they should wait until their children are older to travel to Disney. We believe that bringing children ages 0-2 to Disney has many great benefits. We encourage families not to fear bringing their children in this age group. Here are six reasons why a trip to Disney World is a great idea!
6 – There is So Much They Can Do
You may be tempted to think that children two and under will not get much out of Disney World. Think again. While a two-year-old will undoubtedly get more out of it than a 3-month old baby, there is so much to see and do for children who don't meet the height requirements of specific attractions. There are plenty of attractions where "lap babies" are allowed. Disney offers over 75 attractions that feature an "any height" requirement. Young children will enjoy many attractions, parades, meeting characters, swimming in resort pools, and playing on playgrounds. Not sure where to start? Read the Top 8 Attractions for Children Ages 0-4 at Disney World.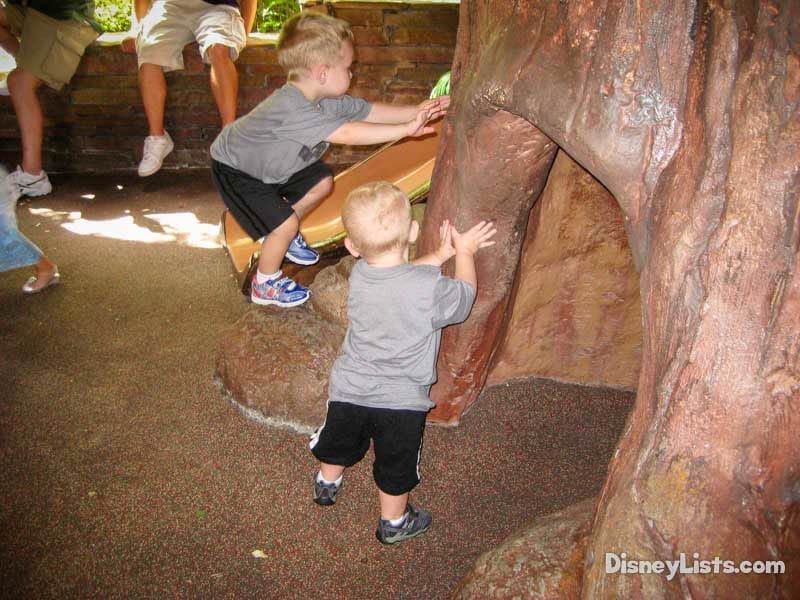 5 – Free Admission
A startling large portion of your Disney World vacation is the price of admission tickets. No doubt visiting the parks is expensive. You may be surprised to learn that Disney does not require park admission for children under the age of three! That's right; they get in for free! We vacationed at Disney with our young son four times before he turned three years old! That is a significant savings over the years! We mourned the day he turned three! If you can, taking children under the age of three will save you hundreds of dollars on park admission. Children ages 0-2 also do not need a Disney Park Pass reservation. 
4 – Free Dining at All-You-Care-To-Eat Meals
Another significant expense is dining costs. However, children ages 0-2 dine for free at Disney restaurants that feature all-you-care-to-eat meals. Disney expects children at this age to eat off the adult's plate. So, you will not be charged for your toddler's meal at an all-you-care-to-eat meal. This is a great way to save more money during your vacation. However, be sure to include your child in your dining reservation! Disney staff will want to ensure they have enough room for your party, including your toddler. So don't leave them out of your dining party total when making a reservation.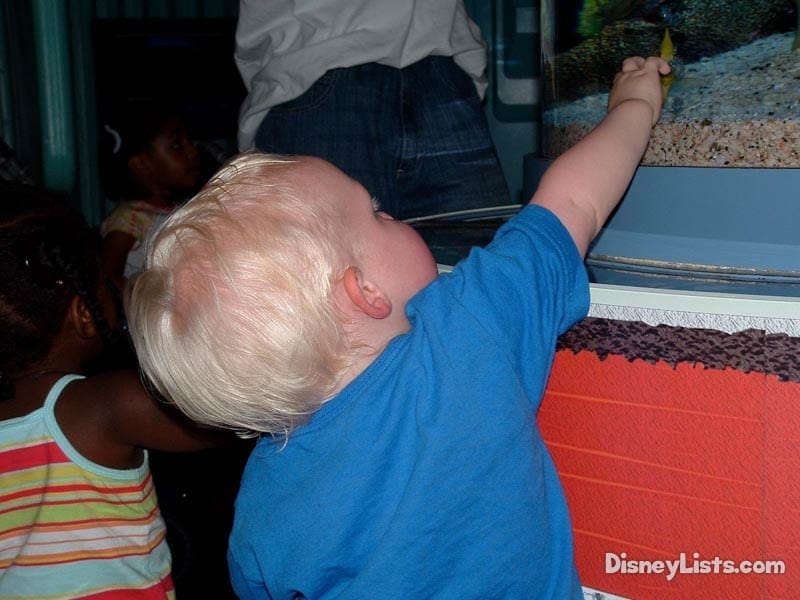 3 – They Don't Need Genie+ or Individual Attractions Lighting Lane Purchases
Since they do not have admission tickets, you will be unable to purchase either Disney Genie+ or Individual Attractions Lightning Lane, access for your child. But don't fret, because they don't need one. If you have made reservations for yourself, your child can go on the attraction with an adult who has access to the Lightning Lane. So if you have a return window for your family to ride Dumbo, they will be able to ride with you. With your toddler, it's just one less thing to worry about!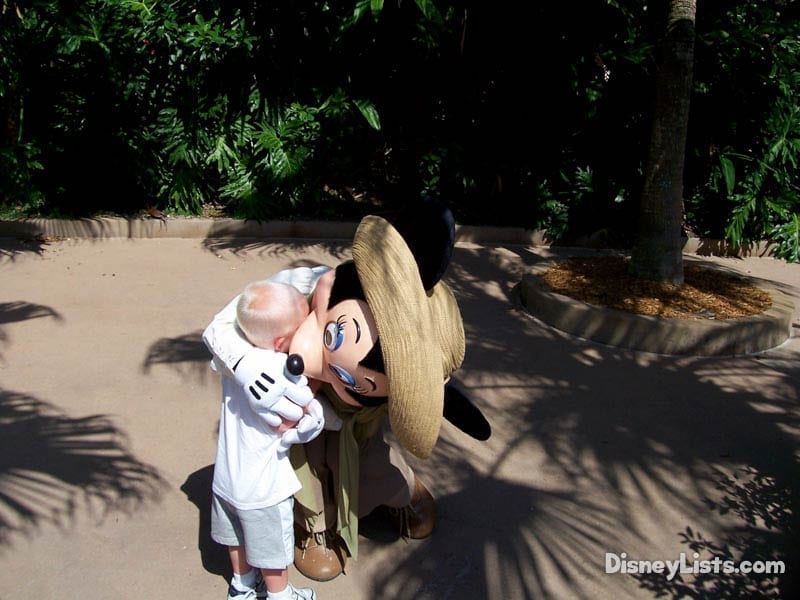 2 – It's Easier Than You Think
Many parents wonder how they will handle their small children during a Disney vacation. What about naps? What about crazy busy crowds? What about tantrums? How will I do this? We've been there. During our first Disney vacation, our children were 4, 2, and 1! I absolutely do not regret going while our kids were so young. We have fantastic memories, and I love that I have pictures of my children growing up at Disney. Traveling with young children can be daunting, but you can survive.
You need to plan for things like naps, but you'll be surprised to find how easy that is to fit in. Since kids this age will usually sleep almost anywhere, nap time may mean finding a place for parents to grab a snack while the baby sleeps in the stroller. It might mean heading back to the room for a nap, which is a nice break for everyone. For us, bringing in a beach towel to cover the stroller and some clothespins to hold it in place. Sleep was usually not far behind, with the beach towel blocking visual stimulation. Also, be aware that Disney World has fantastic Baby Care Centers with everything you'll need for diaper changes, feeding, and more. You can read more details in the two articles linked below.
We're here to help! Be sure to read our 10 Tips for Visiting Disney World with a Baby and 8 Disney World Survival Tips for Families with Young Children.
1 – They Will Love It
Finally, the most important reason to bring very small children is they will love it! Disney World is magical, and young children will love being there. Our son certainly enjoyed those trips, and we have special memories of some "firsts" at Disney World. I also had the pleasure of seeing my nephews experience Disney at a very young age, including a first haircut.
Will they remember everything? No. But the fact that our children may not remember these special experiences doesn't mean we don't try to create them or that they don't have an impact on development. Besides, family memories aren't just for the kids. Do any of us remember our first birthday party? Of course not. But that doesn't make smearing frosting all over every square inch of their bodies any less fun or any more of a special memory for us as parents. You won't regret taking your young child to Disney!
For a no obligation, FREE Quote on a Disney vacation package, please contact our travel partner Magical Vacation Planner at 407-442-0227 (407-442-0215 for Spanish). You can also request a FREE quote online by Clicking HERE.