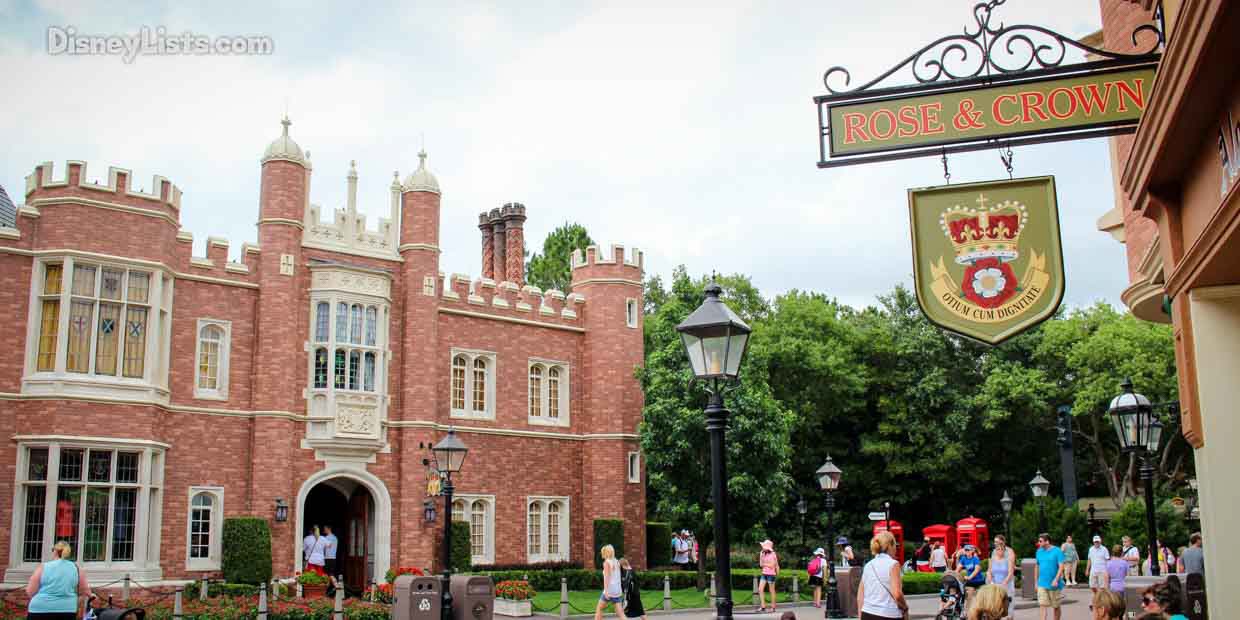 Guests who vacation in Walt Disney World had better bring their appetites as the property is filled with amazing locations to dine at. Throughout the theme parks, water parks, Disney Resorts, and Disney Springs, there are countless dining locations that range from snack carts and quick service locations to character meals and exceptional dining experiences. With so many options to choose from, guests might have trouble narrowing down where to eat. Still, one of the best locations is World Showcase in Epcot as it is home to eleven different pavilions, which each feature at least one quick service and one full-service dining location. World Showcase is also a fantastic place to enjoy a meal as each pavilion highlights a different country from around the world, and their restaurants reflect the cuisine from that location. Here are some of the best restaurants to enjoy in Epcot's World Showcase.
Editor's Note: During the phased reopening of Walt Disney World, not all restaurants have reopened. Be sure to check the My Disney Experience app for up to date hours.
1 – Le Cava del Tequila
One of the most popular locations that guests enjoy in World Showcase can be found inside the massive pyramid in the Mexico Pavilion. La Cava del Tequila features a welcoming and cozy atmosphere with exposed brick, trendy lighting, and wooden accents. Guests who spend time at La Cava del Tequila can enjoy sampling over two hundred different types of tequila, which can be ordered alongside small plates. The location is open each day and is very popular with guests who flock there for uniquely flavored margaritas like Blood Orange, Hibiscus, Cucumber, Jalapeno, and Avocado.
2 – Akershus Royal Banquet Hall
Editor's Note: During the phased reopening of Walt Disney World, Akershus is not operating. 
The Norway Pavilion in World Showcase is home to an opulent dining experience that is sure to leave guests feeling like royalty. Akershus Royal Banquet Hall invites guests to dine like royalty with vaulted ceilings, arched doorways, and brightly colored flags. Guests who dine at the location for breakfast, lunch, and dinner can enjoy Norwegian classics like Traditional Kjottkake, Bassert Biff, and Aquavit Laks while meeting Disney Princesses like Cinderella and Aurora.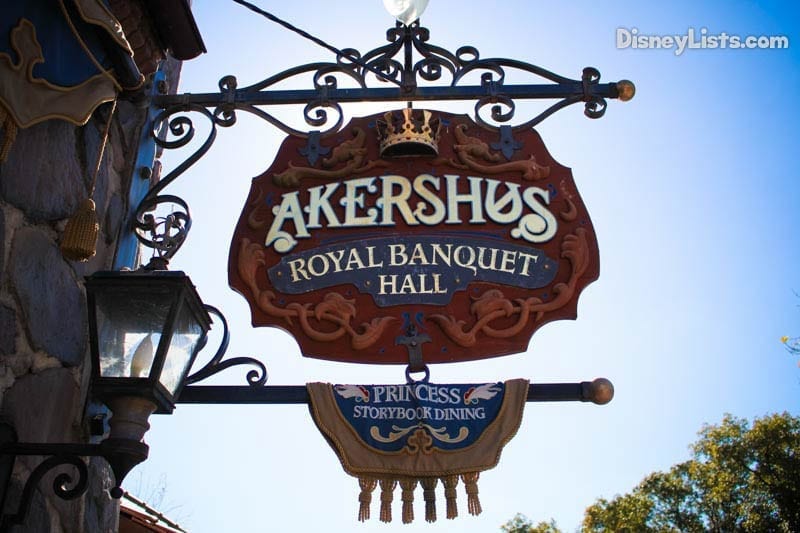 3 – Nine Dragons Restaurant
An excellent location to enjoy a full-service meal in World Showcase can be found in the China Pavilion. Nine Dragons Restaurant features a charming dining room decked out with jade details, dark wood paneling, and traditional Chinese lanterns. Guests who dine at the restaurant for lunch and dinner can order up classic Chinese dishes like Nine Dragons Fried Rice, Canton Pepper Beef, and Kung Pao Shrimps while enjoying charming details like how to learn Chinese characters on their table settings.
4 – Tutto Gusto Wine Cellar
The Italy Pavilion in World Showcase features a cozy and warm quick service location, which guests are sure to love spending time in. Tutto Gusto Wine Cellar features low wooden ceilings, unique ambient lighting, and dark wood accents to create a pleasant environment in which guests can order up many different varieties of wines and small plates. Open each afternoon and evening in Epcot, Tutto Gusto Wine Cellar features over two hundred varieties of wine alongside small plates like Insalata di Mare, Prosciutto di Parma, Fior di Latte Mozzarella, Meatballs Parmigiana, and Gamberetti. With wonderful drinks and dining options, it is no wonder why guests love to spend time at Tutto Gusto Wine Cellar.
5 – Rose & Crown Dining Room
Guests who are looking to enjoy traditional British pub fare in a lively and welcoming setting should head over to the Rose & Crown Dining Room. The full-service restaurant is open daily for lunch and dinner and welcomes guests with cozy rooms featuring charming details like fireplaces and antique plates. Guests can dine on classics like Shepard's Pie, Bangers and Mash, Welsh Pub Burger, and Corn Beef and Cabbage, and lucky guests can even score a table on the outside patio for the perfect view of Illuminations: Reflections of Earth.
6 – Le Cellier Steakhouse
One of the most popular dining locations in Epcot can be found in the Canada Pavilion in World Showcase. Le Cellier Steakhouse aims to make guests feel as though they are in a wine cellar with low vaulted ceilings and dim lighting. Guests who are lucky enough to score a reservation at the location for lunch or dinner can enjoy classic steakhouse options like the Le Cellier Filet Mignon, Black Angus Boneless Rib-Eye, Chicken Two Ways, and Seared Canadian Bison Strip Loin.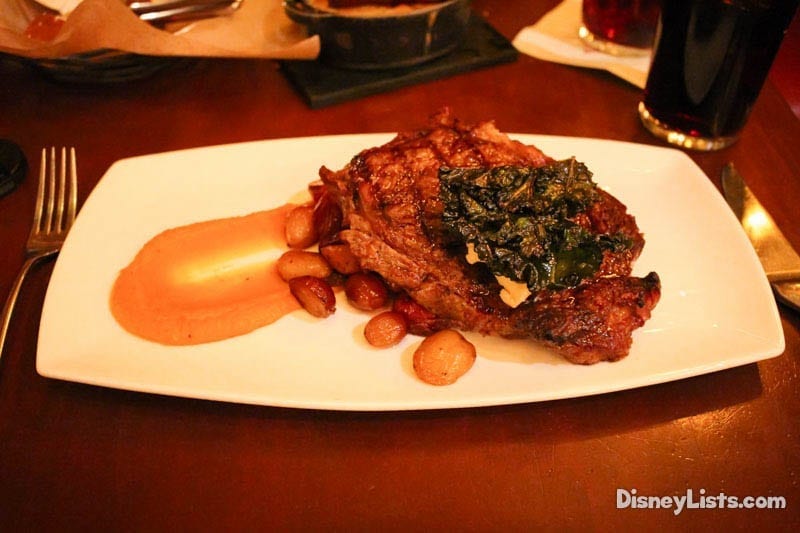 7 – Biergarten Restaurant
One of the liveliest and popular dining locations in World Showcase can be found nestled in the rear of the Germany Pavilion. The Biergarten Restaurant invites guests to dine on traditional German cuisine while seated at picnic-style tables with other guests. The entire restaurant is themed to feel like a small town square at night, complete with a stage where oompah bands and other performers entertain the crowd. Guests who visit the Biergarten Restaurant for lunch or dinner can enjoy options from the buffet, including Roast Pork Ham, Sausage Salad, Liver Sausage, Pork Schnitzel, Spatzle, and German Meat Loaf. With delicious food and an unforgettable atmosphere, the Biergarten Restaurant is a great place to enjoy a meal in World Showcase!
For a no obligation, FREE Quote on a Disney vacation package, please contact our travel partner Magical Vacation Planner at 407-442-0227 (407-442-0215 for Spanish). You can also request a FREE quote online by Clicking HERE.