The Parks
8 Fun Walt Disney World Hobbies to do in the Parks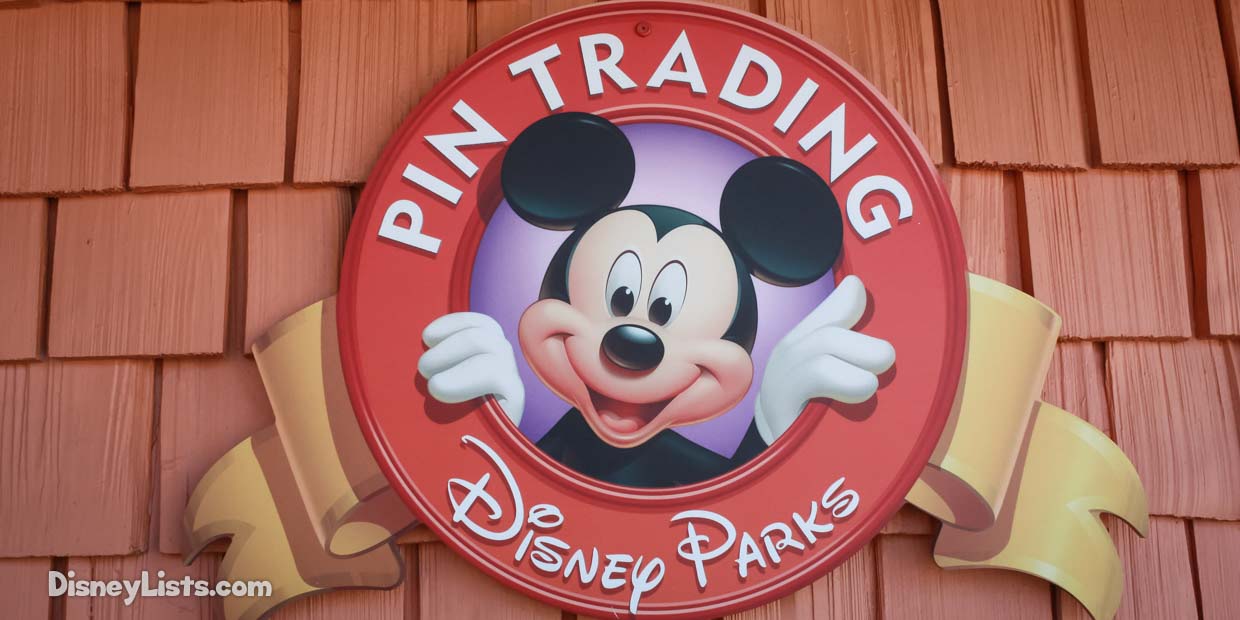 Thousands of guests enjoy vacationing in Walt Disney World every year and spend plenty of time experiencing all that the resort has to offer. Most of the guests who take a Walt Disney World vacation spend the majority of their time exploring the four theme parks enjoying attractions, dining, entertainment, shopping, and more. While all of these experiences are amazing and certainly should not be missed, there are some guests who look for a little more when spending time in the theme parks. These are the guests who pursue certain hobbies which can thrive in the theme parks thanks to unique locations, environments, offerings, and people. Having a hobby to enjoy while spending time in Walt Disney World can make a guests' time in the theme parks even more valuable as they can not only enjoy the experiences there but their hobby as well. From photography and collecting items to interesting conversations and taking it all in, there are plenty of hobbies for guests to enjoy. Here are eight fun Walt Disney World hobbies for guests to enjoy while spending time in the four theme parks.

1 – Photography
One of the biggest hobbies which guests love to partake in while enjoying time in the parks is photography. Nowadays, cell phones and similar items have such amazing cameras on them that guests don't need a fancy camera to capture beautiful images in the parks. This enables all guests to indulge in the hobby of photography while in Walt Disney World and many like to take photos of certain things like characters, signs, attractions, food, and landscaping. With so many beautiful things to capture in a photo, it is no wonder why so many guests love to enjoy the hobby of photography while in the Walt Disney World parks.
2- Collect Autographs
Editor's Note: During the phased reopening of Walt Disney World, character greetings are temporarily suspended.
Another great hobby that guests can enjoy in the theme parks is collecting autographs. With so many amazing Disney characters who can be found with their own meet and greets throughout the parks, guests can easily accrue many autographs on each vacation. The best way to collect autographs is to purchase an autograph book and always have a pen handy. Some characters that guests can meet and ask for their signatures are Mickey, Minnie, Donald, Pluto, Goofy, Tinkerbell, Merida, Tiana, Woody, Buzz Lightyear, Alice, Mary Poppins, Pocahontas, and Ariel.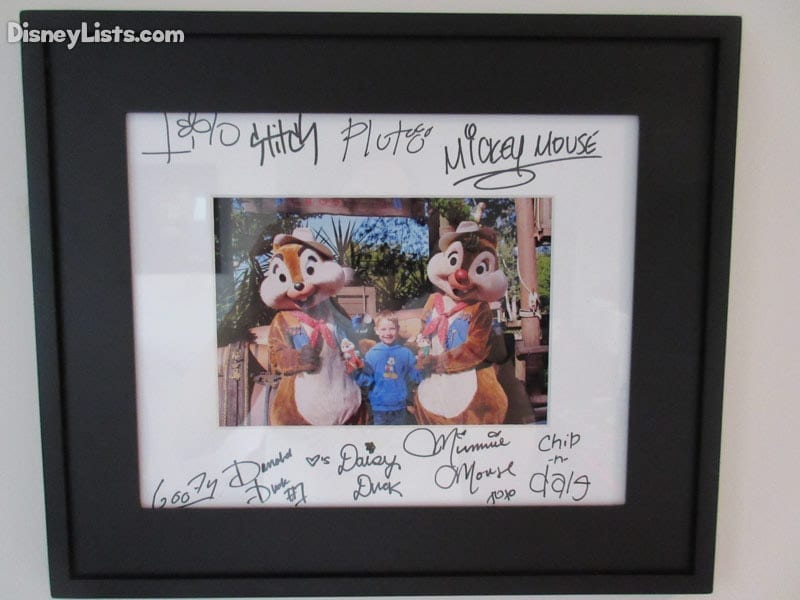 3 – Collect Pressed Pennies
A hobby that guests who enjoy collecting might love while spending time in Walt Disney World is collecting pressed pennies. Guests who look around them in the theme parks will notice many machines that are relatively small but crank out pressed pennies. Each machine offers up several unique options depending on its location. Guests who find a machine in Fantasyland might come away with a penny bearing the likeness of Peter Pan and those who find one in Frontierland might enjoy a Country Bear pressed penny! With so many options to choose from, many guests love collecting pressed pennies in the Disney Parks.
4 – People Watch
A great hobby that is entirely free can be enjoyed at any time and in any location in the parks. People watching is a great way to pass the time and also fully soak up the atmosphere and ambiance of an area. Guests can find plenty of places to either sit down or stand in the shade to simply enjoy watching the crowds move past. Some of the best times to people watch are while waiting on the curb on Main Street for a parade to start and looking down on Tomorrowland from the Tomorrowland Transit Authority PeopleMover.
5 – Funny Poses on Attraction Photos
Many attractions throughout Walt Disney World feature moments where a camera captures an on-ride photo during a specific moment. Since many guests know when these photos are captured, they love to make silly faces or come up with funny poses to make their attraction photos unique and memorable. While these photos can be a little costly, many guests love to collect them as keepsakes from their time in the parks.
6 – Pin Trading
Editor's Note: During the phased reopening of Walt Disney World, pin trading will only take place through pin trading boards. Guests will not be able to directly trade pins with Cast Members.
Pin trading has become quite popular for thousands and thousands of guests that visit Walt Disney World Resort. This is where you have an official Disney pin and you trade for another official Disney pin with cast members or even guests! All cast members with pins will trade with you. You are able to trade a max of two pins as a time with each cast member. Pin trading is a very fun way for kids to interact with cast members! Instead of trading, some guests simply love to collect the different pin collections or special pins they find during their visit.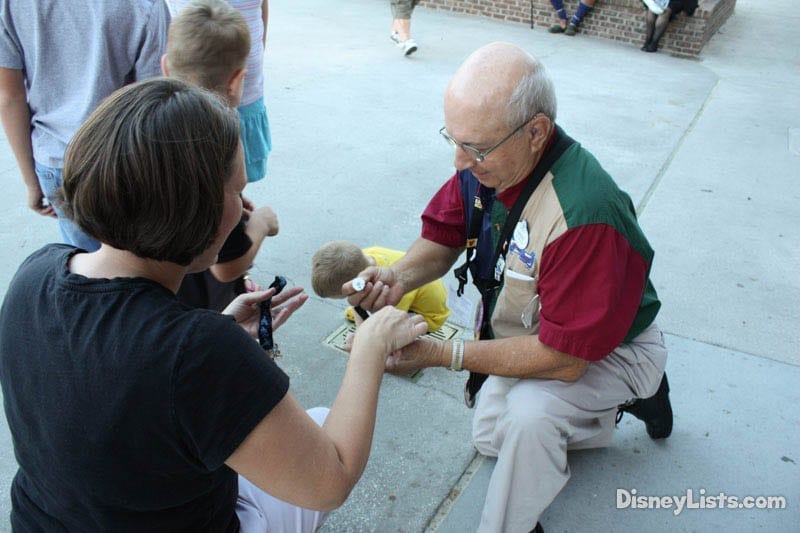 7 – Talk to Cast Members
A great hobby that guests can partake in while enjoying time in the Disney Parks gives back to the people who make it all so magical. Cast Members keep the parks and attractions running smoothly and often don't get the recognition that they deserve for all of their hard work. Guests who take up the hobby of stopping to speak with Cast Members or even just thank them is sure to make their days brighter and help keep the magic alive.
8 – Dine in Every Restaurant
A final hobby that guests can enjoy in the Disney Parks is dining in every single restaurant. With so many options to choose from including full service and quick service dining locations, guests could spend many different visits trying to complete their list, making it a great hobby to enjoy time after time again.
For a no obligation, FREE Quote on a Disney vacation package, please contact our travel partner Magical Vacation Planner at 407-442-0227 (407-442-0215 for Spanish). You can also request a FREE quote online by Clicking HERE.