I can't stress enough that you should definitely plan a non-park day during your vacation to Walt Disney World.  It will help you to enhance and enjoy your entire vacation so much more, and you will be glad that you did.  Here are eight reasons why you should consider it on your next trip:
8 – You can save money on park admission.
Cutting out a day from the parks can help you save a little bit of money in your budget, especially if you plan to do activities that are free or of a lesser cost than the extra day of park admission would cost you! We all love to make the budget look a little healthier, so if that is a concern, then consider the cost benefits of adding a non-park day or two in your vacation.
7 – The downtime helps you get more out of your entire vacation.
All of the excitement, walking, and activity at the parks can take a lot of out of even the most active individuals. A day that is slower paced and gives a little bit of downtime can give you a nice recharge so you can continue on with the rest of your busy days. It is good to let your body and mind rest, enjoy more sleep, and experience other aspects of the vacation. Not only that, but there is so much to do at Walt Disney World that isn't just inside the parks, so you can get more out of your vacation by letting yourself experience different things.
6 – Pool days are the best!
The pools at the resorts are amazing! Plus, you have the beautiful Florida sun and surroundings to make it even better. You don't want to miss your pool time and the ability to enjoy playing in the water year-round. This is great for the kiddos since they can run, play and swim with a little more freedom than you can let them have at the parks, where they may be stuck in a stroller or walking right with you the entire time.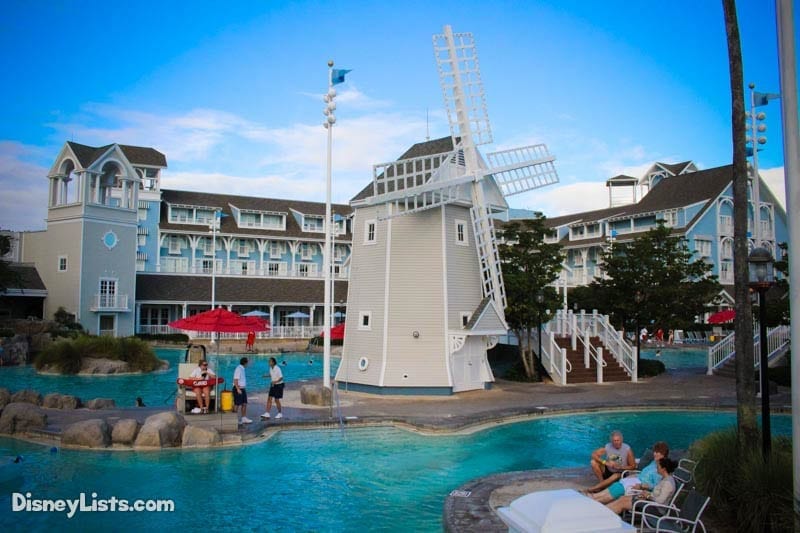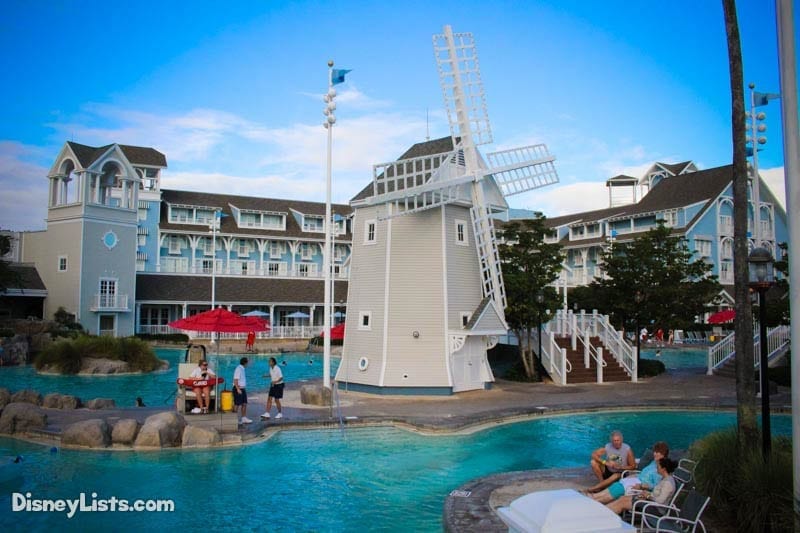 5 – You won't want to miss exploring Disney Springs.
Disney has put a lot of work and money into expanding and enhancing Disney Springs to include shopping and dining experiences for guests to enjoy. Disney Springs is a beautiful place to enjoy with your family and still get to have fun Disney experiences. The food is fantastic, there are tons of street entertainment, amazing Disney shops, and other name brand shops, plus more. It is definitely an excellent way to spend a non-park day or to enjoy a little bit of adult nightlife. Don't forget to check out Splitsville, the retro bowling alley while you are there, too!
4 – Miniature golf is a lot of fun.
You may not be thinking about miniature golf when you think about a Disney vacation, but the Disney miniature golf courses are fantastic! There are two different locations that each have 2 different 18 hole sets of golf. The locations are Winter Summerland and Fantasia Gardens.  Winter Summerland is a Christmas-themed location where Santa has created a holiday-filled fun location right in the middle of Disney World. This is probably our favorite one since we are such Christmas fiends, and we love the creativity of the theming. Fantasia Gardens is themed after the movie from Fantasia, so you will see iconic characters and scenes. Both are so much fun!
3 – Recreation activities are a great way to explore more of the resort.
Editor's Note: During the phased reopening of Walt Disney World, certain recreation experiences may not be available.
Many guests don't realize that you can rent bicycles, surrey bikes and more right from your resort. Some of the resorts also offer watercraft rentals and experiences. This is a great way to see Walt Disney World in a different way and explore. It is also an excellent opportunity to take a step back from the usual theme park activity while still being active and enjoying your vacation.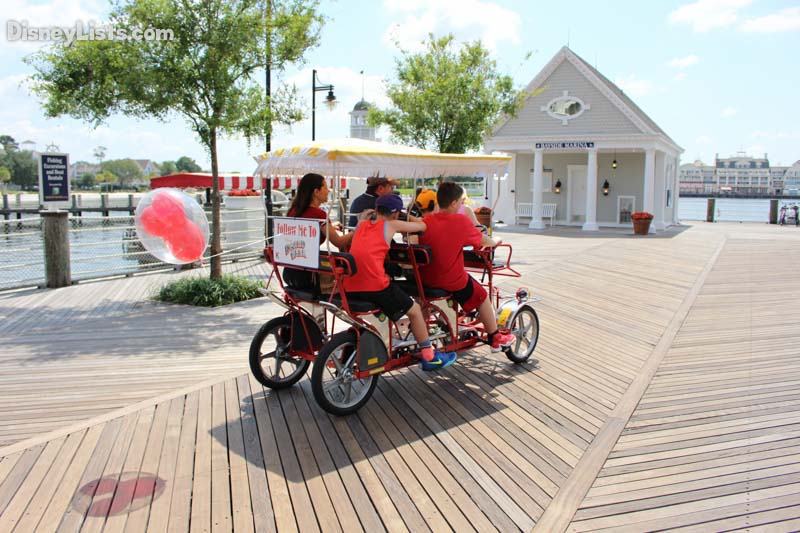 2 – The resort will have a ton of activities.
Each of the resorts also host a ton of activities, with many that are themed to the resort itself. There are pool activities and games each day for guests of all ages, like trivia, bingo, dance parties, etc. You will also find other awesome activities like character meetings, food tastings, resort and restaurant tours, animal encounters, hula dancing, movies under the stars, campfires, etc. Be sure to check the information at your Disney resort to see what activities and events they will be doing and plan to attend. They are so much fun and a great way to take a break from the theme parks.
1 – Exploring the resorts are free and a lot of fun!
If you haven't taken a self-guided tour of all of the Disney resorts, you definitely should. The resorts are extremely impressive, and each one is very unique. They are definitely worth seeing, and you may even encounter some of the activities that I just mentioned, which are open to all. You can also get ideas for where you may want to stay next time or dining locations that you may want to try. It is so much fun, and you will be amazed at all of these beautiful resorts.
For a no obligation, FREE Quote on a Disney vacation package, please contact our travel partner Magical Vacation Planner at 407-442-0227 (407-442-0215 for Spanish). You can also request a FREE quote online by Clicking HERE.