Most guests look forward to a Disney World vacation for months and can't wait to enjoy unique attractions, shopping, dining, and entertainment in the theme parks, Disney Resorts, water parks, and Disney Springs. While each vacation is sure to be a magical one, some factors can put a bit of a damper on a Disney vacation. Bad weather and extreme heat are one thing, but how can guests deal with the parks when there are intense crowd levels? Very crowded days in the theme parks mean packed walkways, busy restaurants and stores, and long wait times on attractions. With such a damper on a Disney day, it can be easy for guests to become upset or get caught up in the irritation of a packed house, but there are definitely some ways to make the most of crowded parks. By following a few simple tips, guests can make the most of a crowded day by saving time and getting creative and be sure to enjoy their time in the parks. Here are the best ways to deal with making the most of a crowded day at Disney World.
Editor's Note: We understand that with the phased reopening of Walt Disney World, some of the advice in this article may not apply if you visit while park hours are reduced, capacity limits and physical distancing are in place, and some of our favorite experiences—fireworks, parades, and character greetings—are temporarily suspended. (You can read everything you need to know about the phased reopening by clicking here). We will continue to share articles that give guidance on a "normal" vacation to Walt Disney World, along with any special changes or instructions you may need to be aware of during the phased reopening to provide the best tips we can regardless of when you are visiting. ~ Chad & Cindy
1 – Pick One Park
The easiest way to make the most of a very crowded day in the parks is to choose one park and stick with it. Chances are if one park is particularly crowded, the other three will be too. So, guests should pick one park and stick with it to avoid losing a lot of time spent using transportation to get to an equally crowded location.
Editor's Note: During the phased reopening of Walt Disney World in 2020, park hopping will be subject to restricted capacity limits and will likely be very difficult if not impossible.
2 – Arrive Early
A great way to kick off a Disney day in any of the theme parks is to arrive for rope drop. Doing so involves getting to the park before it officially opens and waiting at the gates to be let inside. Guests who arrive early at the four theme parks can enjoy welcome shows and speeches which let guests know all about the wonderful experiences waiting for them inside. Once the gates are open, guests who arrived for rope drop are some of the first to be let inside where they can enjoy few crowds and low wait times on popular attractions. Arriving for rope drop is a great way to make the most of a crowded day since many guests might sleep in a little and arrive at the park a little later in the morning.
Magic Kingdom opens its gates one hour before park opening. Guests are allowed to stroll up Main Street U.S.A and up to the Hub. This will enable guests to get pictures, get some shopping done, and eat breakfast in the park without losing time otherwise spent on riding attractions. Arriving early is the only way to see the brand new opening show, "Let the Magic Begin," which opens the park 5 minutes before the posted opening time. A Royal Herald invites you to join Mickey and friends as they open the park in a magical way. This stage show sets the tone for a special day at Magic Kingdom.
Editor's Note: During the phased reopening of Walt Disney World in 2020, Disney has temporarily suspended experiences, "that draw a crowd." While stage shows were not mentioned, this show may be suspended during the reopening phase.
3 – Use Extra Magic Hours
Guests who stay on property in a Walt Disney World Resort can enjoy exclusive access to Extra Magic Hours. These special times in the parks allow Disney Resort guests to enter into one theme park an hour before the general public and remain in another park up to three hours later. Extra Magic Hours are a great way to make the most of each moment on a crowded day in the parks as only Disney Resort guests can utilize them, making the parks less crowded with lower wait times.
Editor's Note: During the phased reopening of Walt Disney World in 2020, Extra Magic Hours are temporarily suspended.
4 – Book FastPasses
Very crowded days in the theme parks result in extremely long wait times on popular attractions. The best way to be able to enjoy these attractions without losing hours waiting on standby lines is to book FastPasses for the experiences. FastPasses allow guests to return to an attraction at a designated time to enjoy the experience with little to no wait time. Some of the best attractions to book FastPasses for are the Seven Dwarfs Mine Train, Space Mountain, Peter Pan's Flight, Test Track Presented by Chevrolet, Toy Story Mania, The Twilight Zone Tower of Terror, the Rock 'n' Roller Coaster Starring Aerosmith, Expedition Everest, Dinosaur, and Kilimanjaro Safaris.
Editor's Note: During the phased reopening of Walt Disney World in 2020, FastPass+ is temporarily suspended.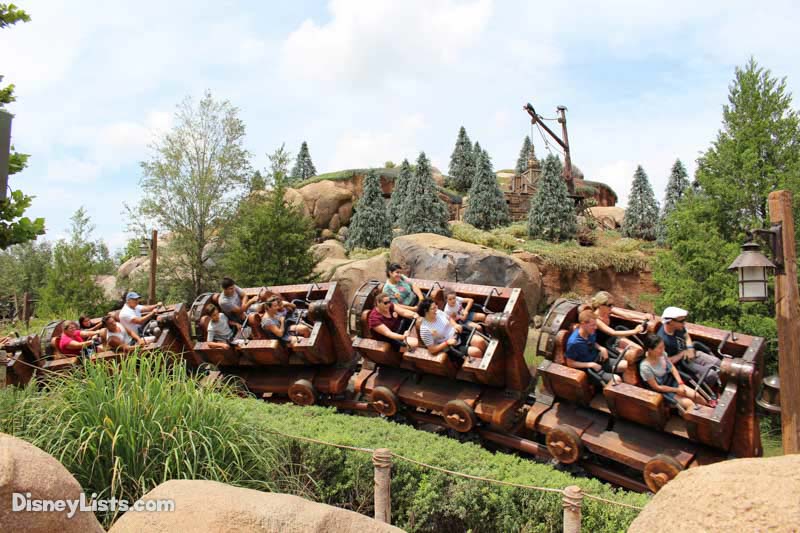 5 – Make Dining Reservations
A great way to get away from the crowds while still enjoying time in a Disney Park is by pausing to enjoy a meal in one of the countless restaurants found throughout the four parks. Guests who would like to stop and enjoy a full-service meal can take a step away from the crowds and enjoy air conditioning, delicious food, and a chance to sit down and relax. Full-service restaurants are popular with guests, so those who are looking to pause and enjoy a meal definitely need to make Advanced Dining Reservations as far ahead of time as possible. Some of the best full-service restaurants in the Disney Parks are Be Our Guest Restaurant, Le Cellier Steakhouse, Rose & Crown Dining Room, Mama Melrose's Ristorante Italiano, and Tusker House Restaurant. Also, check out our 5 hardest dining reservations to get for more information.
Editor's Note: During the phased reopening of Walt Disney World in 2020, existing dining reservations have been canceled through the end of 2020. A new 60-day booking window with reduced capacity will be rolled out soon.
6 – Enjoy The Underrated
When crowds are very heavy in the Disney Parks, it is the popular and thrilling attractions which tend to see the longest wait times. A great way to beat the crowds and still experience attractions in the parks is to head to what are considered underrated attractions that rarely ever have wait times. Underrated attractions to enjoy include The Hall of Presidents, Walt Disney's Enchanted Tiki Room, Walt Disney's Carousel of Progress, the Country Bear Jamboree, the Tomorrowland Transit Authority PeopleMover, Living with the Land, Journey into Imagination with Figment, The Seas with Nemo and Friends, Muppet Vision 3D, the Pangani Forest Exploration Trail, and the Maharajah Jungle Trek.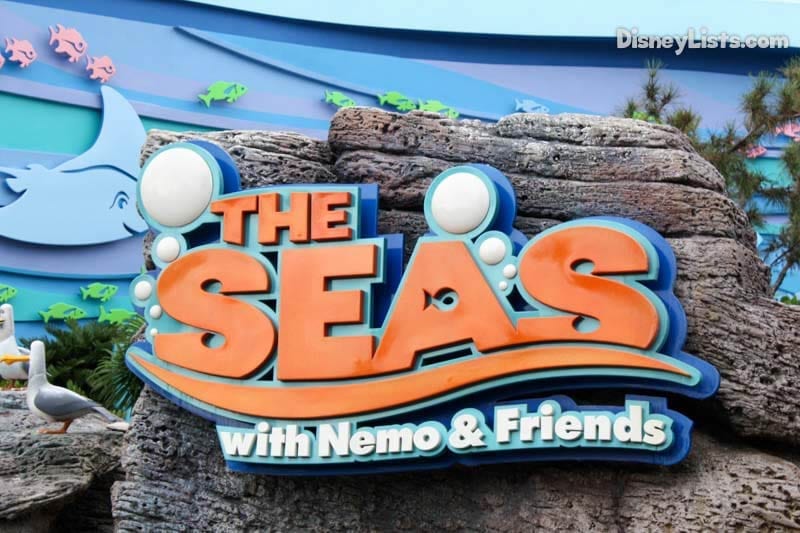 7 – Enjoy The Details
When crowds become too much, and guests don't want to waste significant amounts of time waiting on line to enjoy only a few attractions throughout a day in the parks, there is a simple outlook that can turn the whole day around. Instead of focusing on squeezing in a ton of attractions, guests can instead opt to just enjoy the beautiful details throughout the parks, which make them so amazing. Each park features unique areas and themes which are conveyed through wonderful details, which are often overlooked by guests. By taking the time to slow down and just take in the details, guests can make the most of a crowded day in the parks.
For a no obligation, FREE Quote on a Disney vacation package, please contact our travel partner Magical Vacation Planner at 407-442-0227 (407-442-0215 for Spanish). You can also request a FREE quote online by Clicking HERE.