Planning
Disney Style: 7 Wardrobe Warnings, Tips and Tricks for Your Disney World Vacation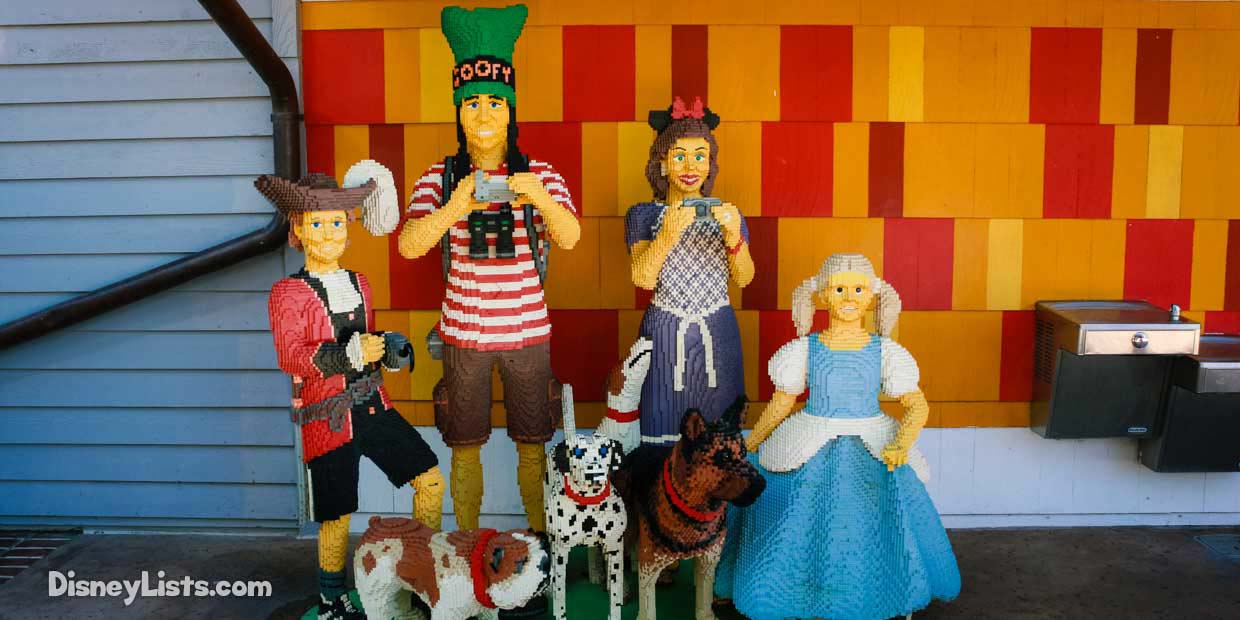 A vacation to Walt Disney World is sure to be magical from beginning to end, and guests look forward to their experience for months ahead of time. While vacation can be relaxing and entertaining, sometimes guests don't realize that a Disney vacation can be pretty tiring. With lots of walking through the massive parks, hot temperatures, and long days, Disney vacations can easily make guests pretty tired or uncomfortable. One of the best ways to avoid that happening is to embrace specific wardrobe tips to always be cool and comfortable in the parks. By planning ahead and focusing on being prepared and comfortable with their wardrobes, guests are sure to enjoy their Disney vacation and make lasting memories fully. Here are seven Disney style wardrobe tips and tricks to use during a Walt Disney World vacation.
1 – Pack Extras of Everything
While it might seem like overpacking, one of the easiest ways to make sure that a guest is prepared for a Walt Disney World vacation is to pack extras of everything. With hot temperatures and plenty of walking, guests can end up feeling pretty gross after a few hours in the park. If they choose to return to their hotel to enjoy a rest or swim, they are definitely going to want to put fresh clothes on after. Also, getting caught in a typical Florida thunderstorm or enjoying a water-based attraction like Splash Mountain or Kali River Rapids might leave guests uncomfortably wet and looking to change. By being prepared and having extra clothing for each day of the vacation, guests can ensure their comfort.
2 – Light Clothing Is Key
Since Central Florida is particularly hot and the parks feature lots of outdoor areas and walking, it can be very easy to become overheated or too hot. The easiest way to ensure a comfortable temperature while enjoying the Disney Parks is to wear light clothing. Thin materials in light colors tend to be the coolest options available, and guests who pack accordingly are sure to keep their cool and enjoy their time in the parks!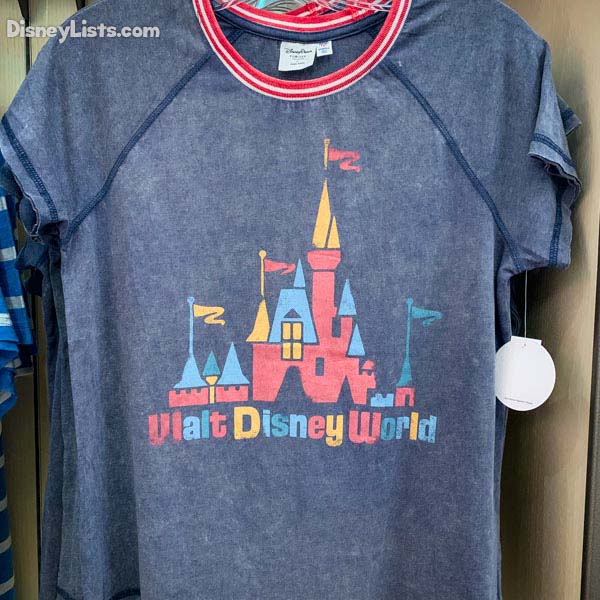 3 – Comfortable Shoes Are a Must
A Walt Disney World vacation entails a massive amount of walking, and guests can expect to be on their feet for the majority of each day in the parks. With so much walking and standing, comfortable shoes that are already fully broken in are an absolute must. If guests opt to wear new or uncomfortable shoes, they will soon find themselves incredibly sore, blistered, and not wanting to continue enjoying their time in the parks. By wearing comfortable and sturdy shoes like sneakers, Toms, or supportive sandals, guests are sure to feel constantly comfortable and ready to explore!
4 – Don't Forget the Bathing Suit
One of the most essential items to pack for Walt Disney World is a bathing suit! Each Disney Resort is home to at least one pool that features amazing ways for guests to relax and have fun in the sun. Guests should plan ahead and be sure to pack a bathing suit, cover-up, and sandals to wear to the pool in order to fully take advantage of the wonderful options at the Disney Resorts.
5 – Pack Layers
While the days in Walt Disney World can be beastly hot, nighttime tends to bring cooler temperatures. In addition to blasting air conditioning on certain attractions and cooler temperatures during the off-seasons, there are moments that can end up being a little chilly in Florida. Guests who plan accordingly will be sure to pack several light layers anticipating these cooler moments and ensuring that they will always be comfortable in the Disney Parks.
6 – Use A Convenient Bag
While enjoying a Disney vacation, it is important to have the necessary items on hand at all times. Important things like water, sunscreen, phones, money, band-aids, and lip balm can quickly solve any problems that can make guests uncomfortable in the parks. In order to have these necessary items on hand, guests need to plan ahead and be sure to bring a bag that is both light and convenient to the parks. By having a bag that is both easy to carry and easy to access, guests will be sure to be fully prepared and comfortable at all times.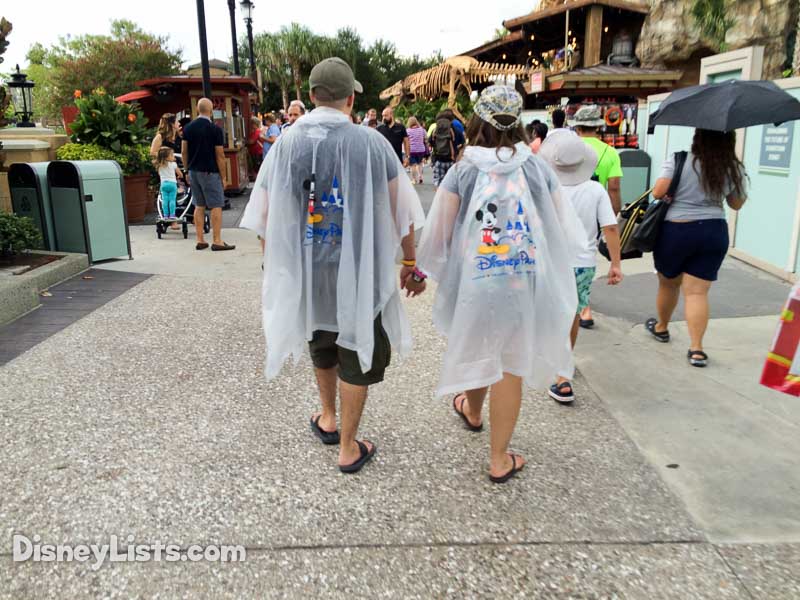 7 – Don't Be Afraid to Rock a Poncho
Since Central Florida is prone to some soaking afternoon thunderstorms, guests who want to continue exploring the parks despite the weather need to be comfortable pulling out the ponchos and rocking them in the parks. While rain ponchos can be purchased in the Disney Parks, they tend to be a lot more expensive than they would be in stores at home, so guests should plan on purchasing them before leaving for vacation. Being able to throw on the poncho and keeping on simply allows guests to not be stopped by the weather on a Walt Disney World vacation.
For a no obligation, FREE Quote on a Disney vacation package, please contact our travel partner Magical Vacation Planner at 407-442-0227 (407-442-0215 for Spanish). You can also request a FREE quote online by Clicking HERE.